NEWS
Race and Relax at Riga's Radisson
By Paul Groves
|
09 Mar, 2017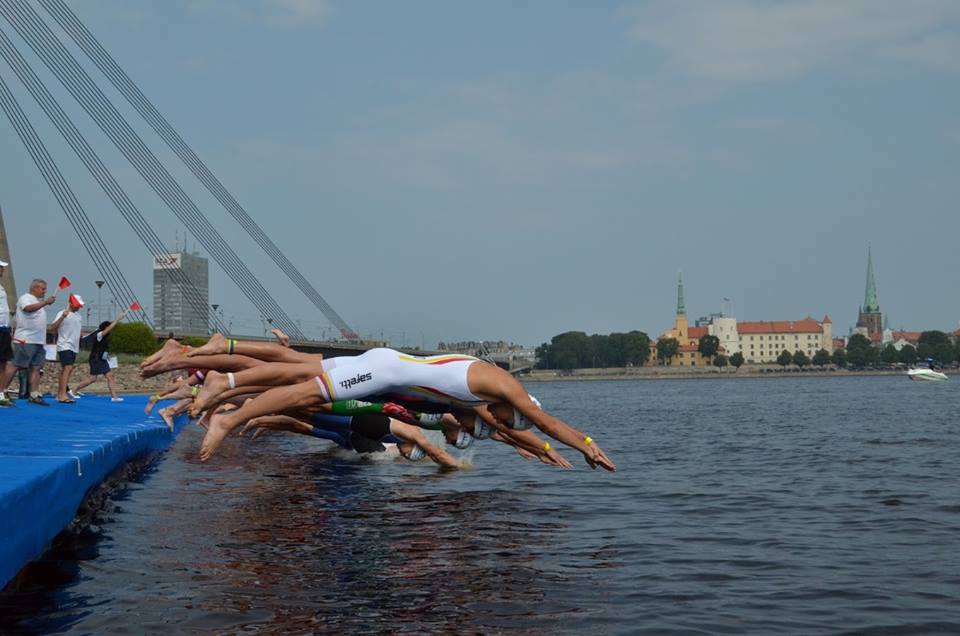 Good news for athletes, coaches, technical officials, friends and families who are racing this year in the Riga ETU Triathlon Junior European Cup, which also hosts the Riga ETU Triathlon Baltic Championships.
Both events are open to athletes from outside Europe and what better way to enjoy your time in the city than in some really good accommodation.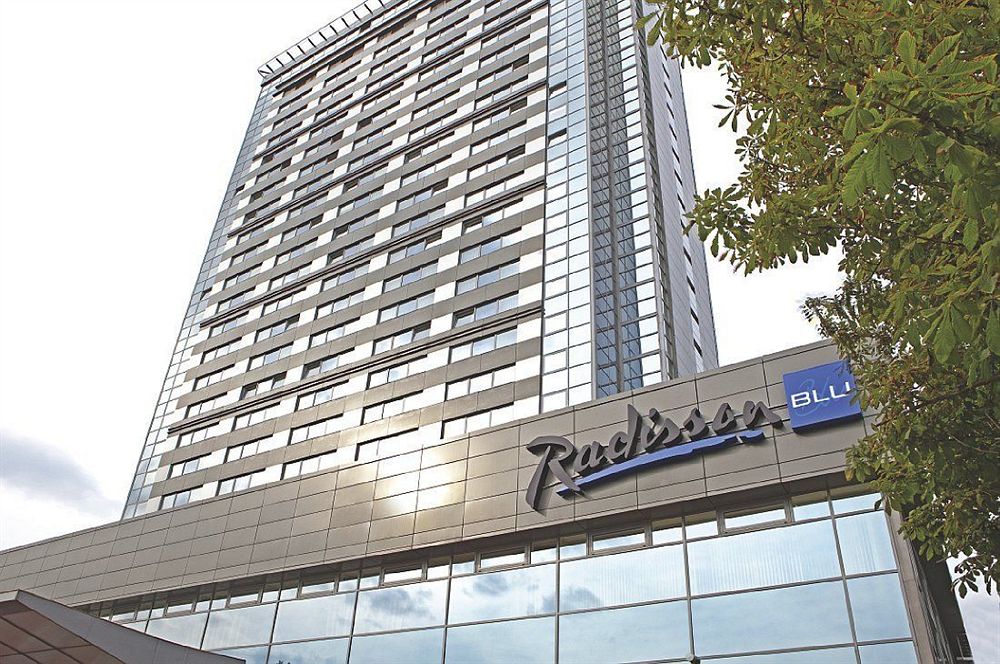 The Organisers have managed to broker a really good deal with one of the top hotel chains in the world. All you need to do is book using this link to enjoy the hefty discount.
Last year, the 4th edition of this now very popular race, saw domination by race favourite, Ekaterina Matiukh that took her to the lead on the bike and then to run easily to the finish.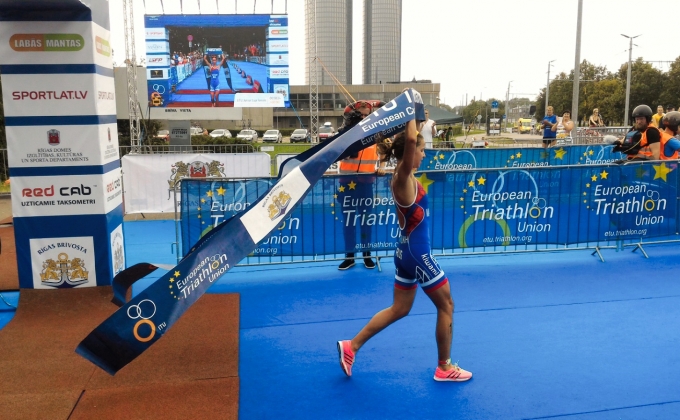 Her comments, post-race, "I had one intention only - to make all things quickly, technically and safely. I managed this. I was third after the swim and second running out from T1. I immediately pushed hard and made a gap and went out onto the 20k all alone. I had a good run, with no worries about the other athletes because my break was very strong", hide the fact that she had a clear 4 minutes to wait for the second athlete to finish. Watch out for her – she's strong.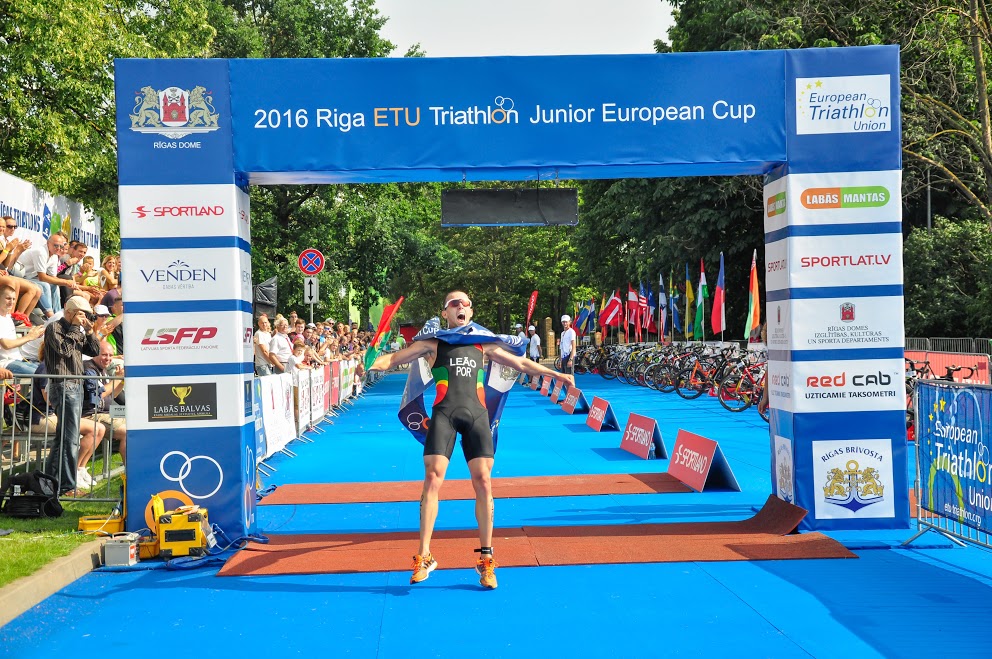 Amongst the Junior Men, race favourite from Colombia, Eduardo Londoño Naranjo soon found the tough competition from Portugal's Tiago Leão who pushed hard to make his mark on the run and win gold.
The event was a great showcase for our sport and if you are planning to go to Latvia, then there is no better deal on accommodation than this.
For an account of last year's race, please click here and go to the bottom of the article.
Отдохните в Риге в отеле Radisson
Хорошие новости для спортсменов, тренеров, судей, а также друзей и членов семей спортсменов, которые примут участие в этапе кубка Европы среди юниоров и Чемпионате Балтийских стран в Риге (Латвия).
Оба старта примут спортсменов со всего мира. Для того, чтобы насладиться пребыванием в столице Латвии, необходимо, среди прочего, позаботиться и поиске вариантов в действительно хорошем отеле.
Организаторам соревнований удалось получить специальное предложение от одной из топовых гостиничных сетей мира. Все, что Вам нужно, это перейти по ссылке ниже, забронировать себе номер и получить значительную скидку.
В прошлом году соревнования в Риге проводились уже в четвертый раз. Победительница Екатерина Матюх (Россия), уехавшая в отрыв на велоэтапе и легко прибежавшая к победе на финише, сказала после завершения гонки: «У меня была одна задача – все делать быстро, технично и безопасно. Мне это удалось. Я была третьей после плавания и покинула первую транзитку на второй позиции. Я сразу же начала очень сильно работать на велоэтапе, мне удалось уйти в отрыв, и все 20 км я проехала в одиночестве. Бежалось мне хорошо, не нужно было беспокоиться о соперницах, потому что отрыв был достаточно большим». На финише Екатерине пришлось ждать серебряного призера целых 4 минуты! Обратить внимание на эту спортсменку – Екатерина сильна!
Среди мужчин-юниоров фаворитом гонки считался Эдуардо Лондоньо Наранхо из Колумбии, однако он встретил серьезное соперничество со стороны Тьягу Лиэю из Португалии, который очень сильно провел беговой этап и завоевал золото.
Соревнования стали великолепной демонстрацией нашего вида спорта в Риге. Если Вы планируете поездку в Латвию, то для Вас нет лучшего варианта по бронированию проживания.
{REL[22833][related_event]4KfnMCC0REL}
{REL[22833][related_event]NmaTW8jKREL}
Latest
Videos
---
Latest
Event Galleries