NEWS
Points mean prizes: €65,000 for Melilla Cup Final
By Paul Groves
|
05 Sep, 2017
If you are racing in Melilla then you are in for a great chance to go home with a very nice end of season payment.
The ETU Rankings Series is rapidly coming to an exciting conclusion. With only one more race to go before we head to Melilla for the Cup Final, there will be some major changes in the ranking tables in Funchal but with the double points available on 8th October, there could be some surprise winners.
As in previous years, athletes who want to have a chance to win some extra cash must race the event. €25,000 is up for grabs as prize-money for the event but then there is the additional €40,000 making a massive end of season payout.
It looks like some of the names at the top of the table are absent. This happened last year and we had some tears of surprise from athletes who had raced the ETU series all year and found themselves getting called up onto stage to receive the big cheques.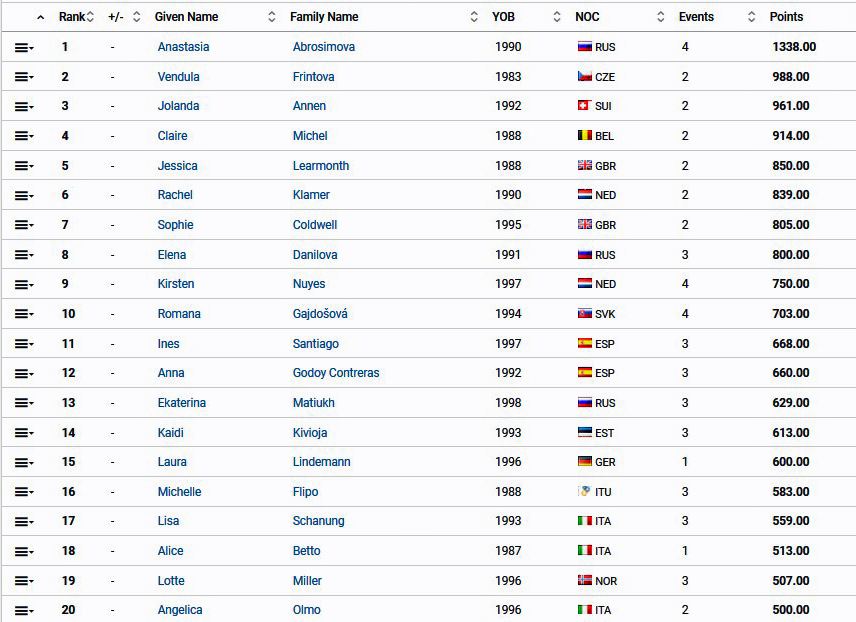 A look at the women's league table shows a clear leader. Anastasia Abrosimova has a clear lead over Vendula Frintová but the two Spanish athletes, Ines Santiago and Anna Godoy Contreras, making the short flight from the Spanish mainland, will be in a good position to move up the table for the bigger pay-outs. The British athletes, Jessica Learmonth and Sophie Coldwell are also in with a chance to move up the rankings.
Check out the current Women's ETU Rankings Table here.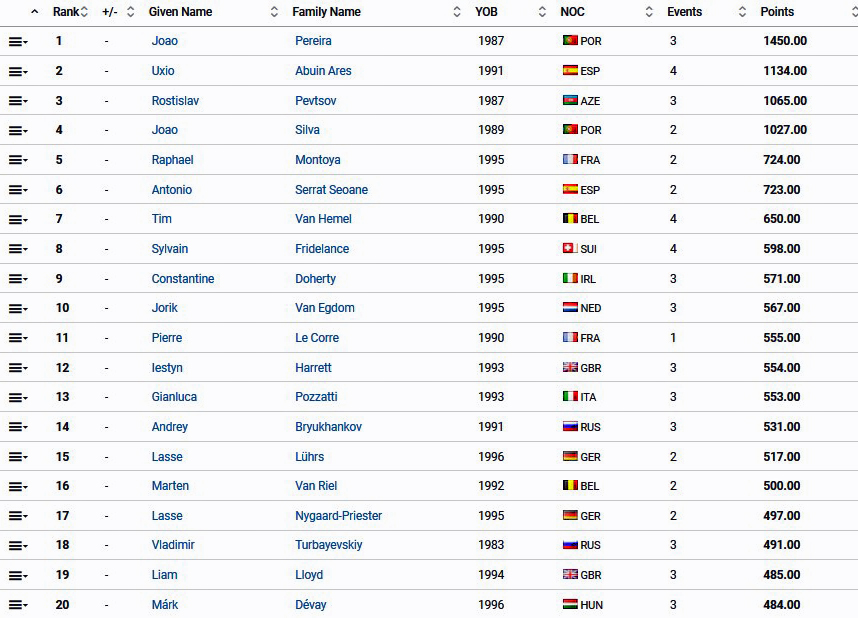 Amongst the men, that double title, won by João Pereira has put him into a strong lead ahead of previous winner, Uxío Abuín Ares, who is just ahead of Rostislav Pevtsov, with João Silva just behind. As you look down the table there are some names that will no doubt move up the rankings and again, a strong Spanish team racing on "home soil" will certainly change the final table.
Check out the current Men's ETU Rankings Table here.
A strategy for the end of season. A game of chess that may change the Game of Thrones. You have to be there to win the prize-money and to celebrate the end of the ETU season.
But hurry – the deadline is getting very, very close and the wait list is big.
Related Event: 2017 Melilla ETU Triathlon European Cup Final
Latest
Videos
---
Latest
Event Galleries