NEWS
ParaReview - Punta Umbría
By Paul Groves
|
22 Apr, 2020
Punta Umbría - Para Review
Sprint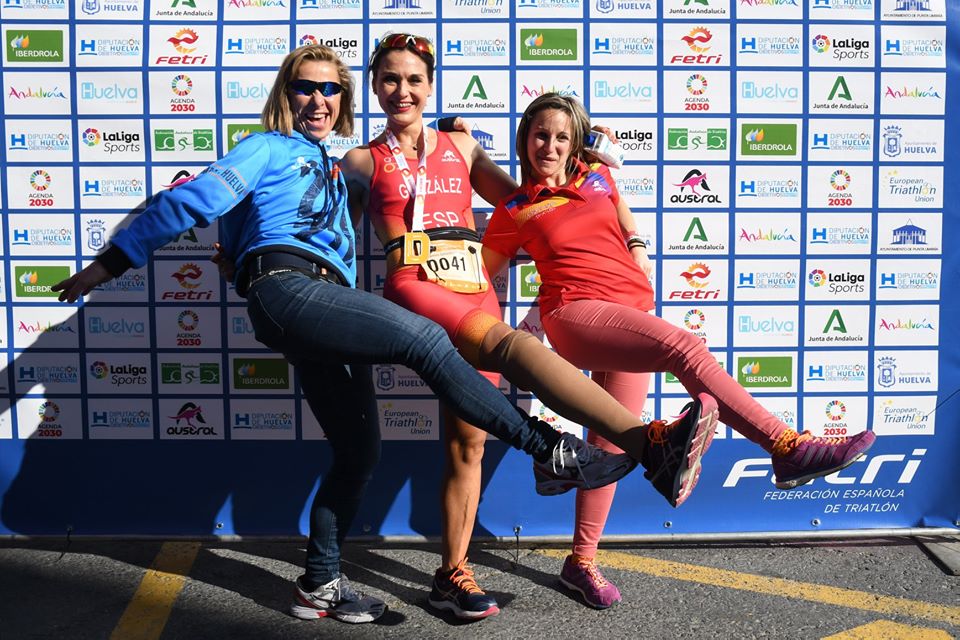 Looking back to early March and it is almost a different world. A world where things were normal and a world that we all want to get back to as soon as possible but also as safely as possible.
As I sit to prepare this article and the ones that will follow, with focus on the Sprint and Standard Distance races, I am acutely aware of the loss to Federations and families that has occurred and am dreading the next bad news about friends and colleagues.
Looking forwards is not easy but, when we look back and see how it used to be, there is a solid foundation upon which we can re-build.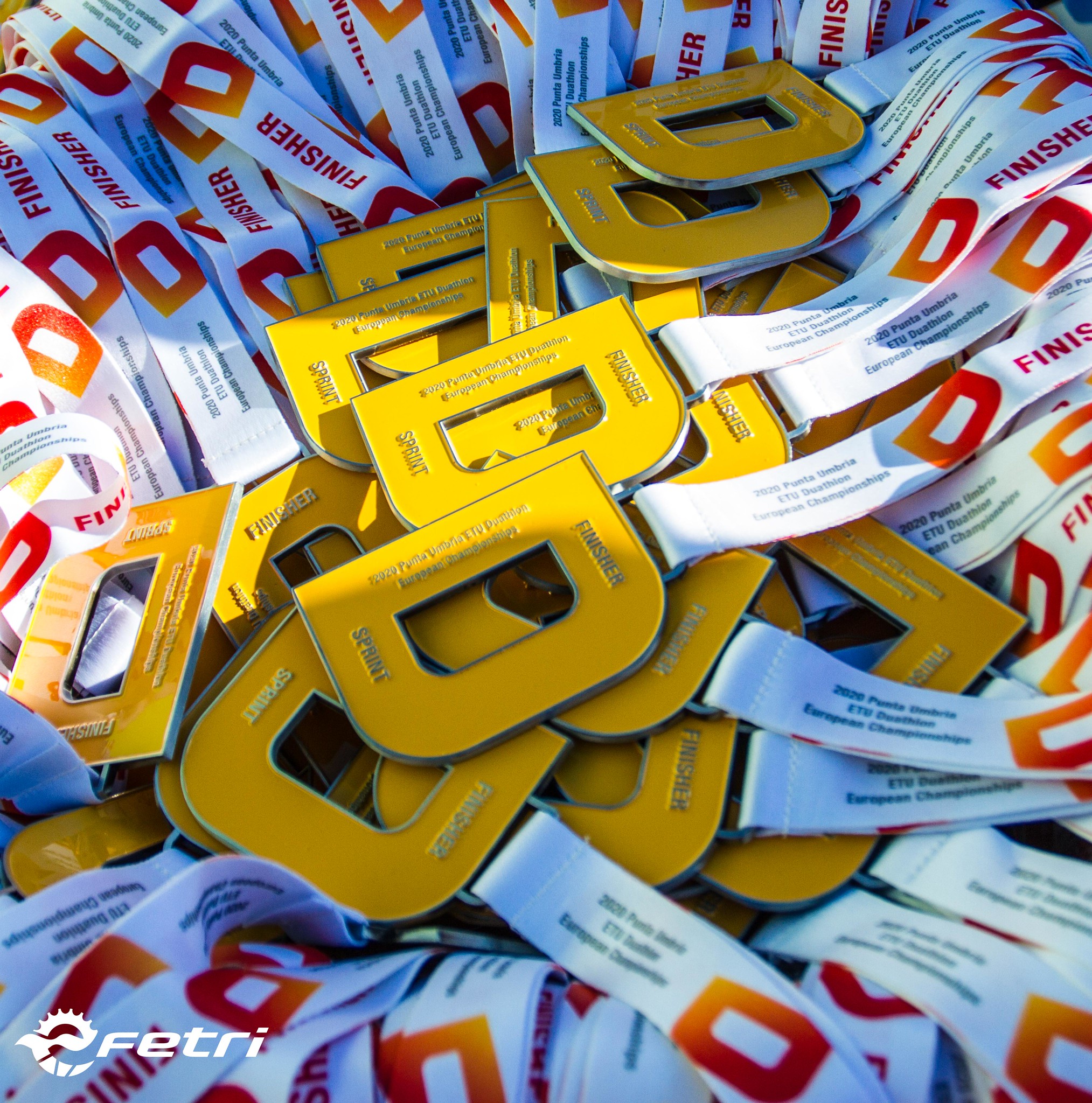 The event in this historical location of Punta Umbría was a great success, with athletes enjoying the hospitality and early season warmth.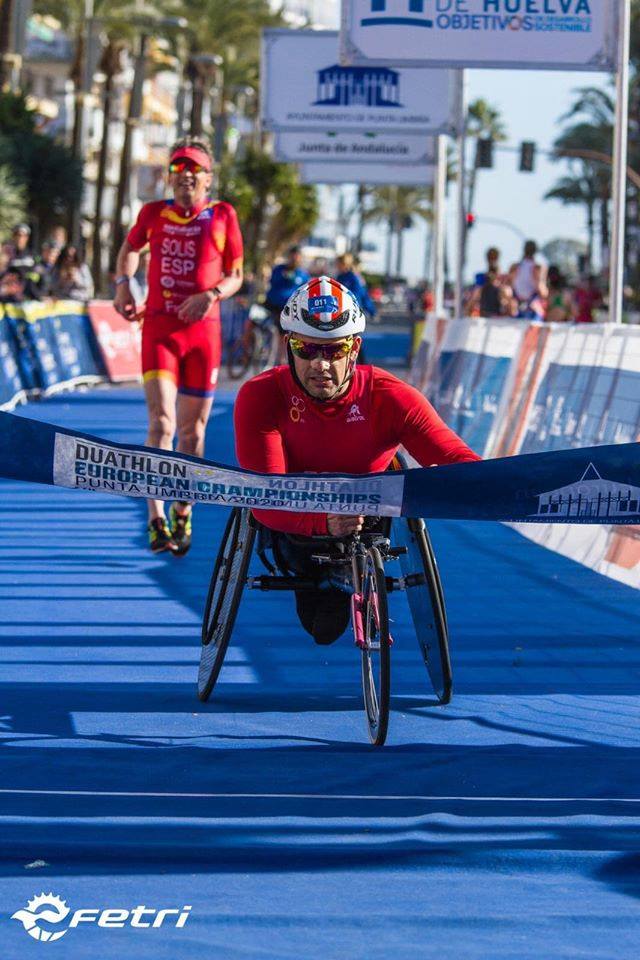 In the men's PTWC category, raced over the sprint distance, it was a chance once more for Iván Heras Pérez to get onto the podium. In Ibiza in 2018, he fought against a much stronger athlete, claiming silver. With this category not being contested in 2019, it was a closer match for him over the Punta Umbría course but ultimately he had to settle once more for silver behind faster teammate, José Cristobal Ramos Jiménez.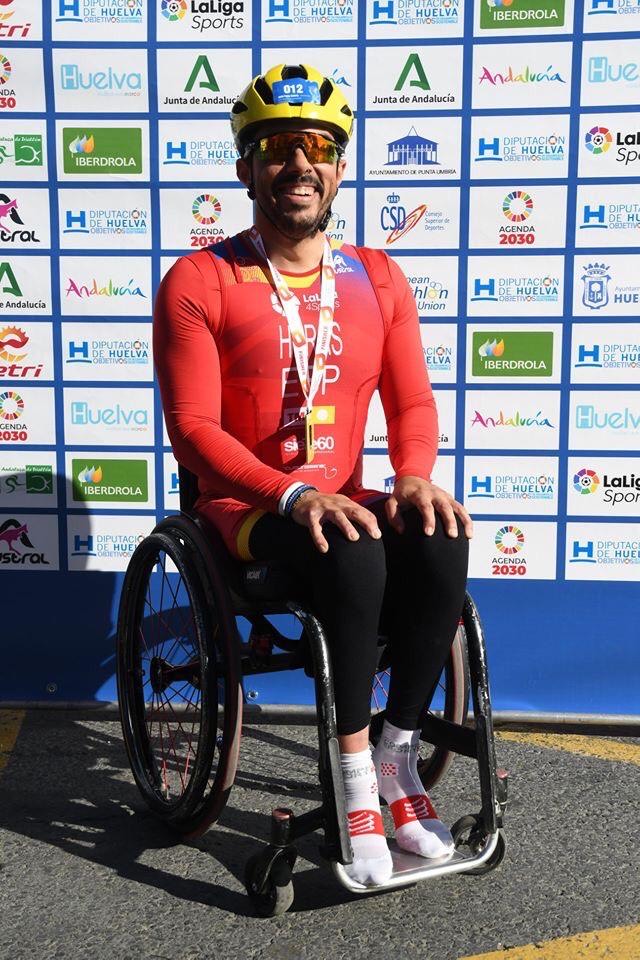 In the PTS2 Category, it was a runaway victory for France, with Geoffrey Wersy dominating the race. Absent in Romania in 2019, he set the pace from the very start of the race and it was clear that in such great form, nobody would catch him.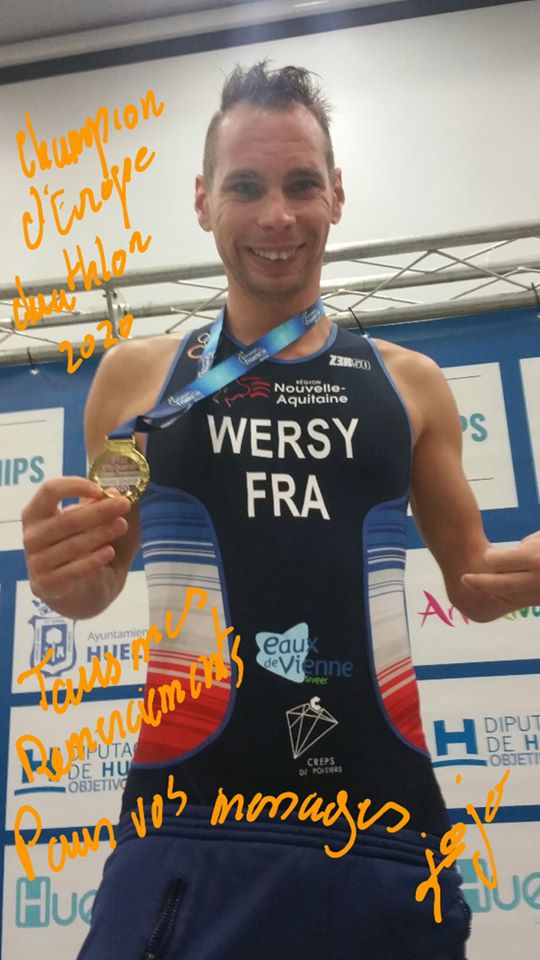 The silver medal looked good for the 2019 champion from Italy, Alessandro Carvani Minetti but behind him, the battle for the remaining medal was fought for by two Spanish athletes. Salvador Jiménez Luna in his first outing wearing the Spanish uniform on the ETU circuit was neck and neck with Ricardo Marín Arcis, winner of silver in Pontevedra at the Worlds last year.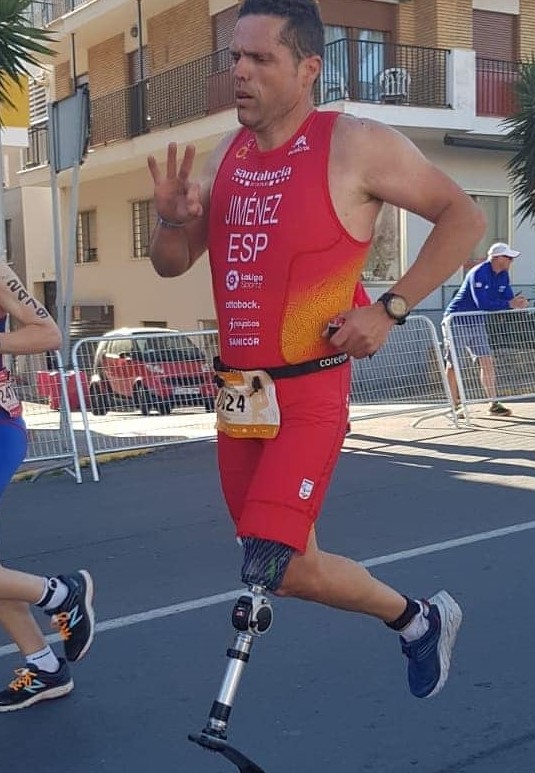 Clocking identical times for the first run and T1, it was out on the bike that the final medal was decided, with Jiménez, "es luchador por naturaleza / a fighter by nature", having the advantage.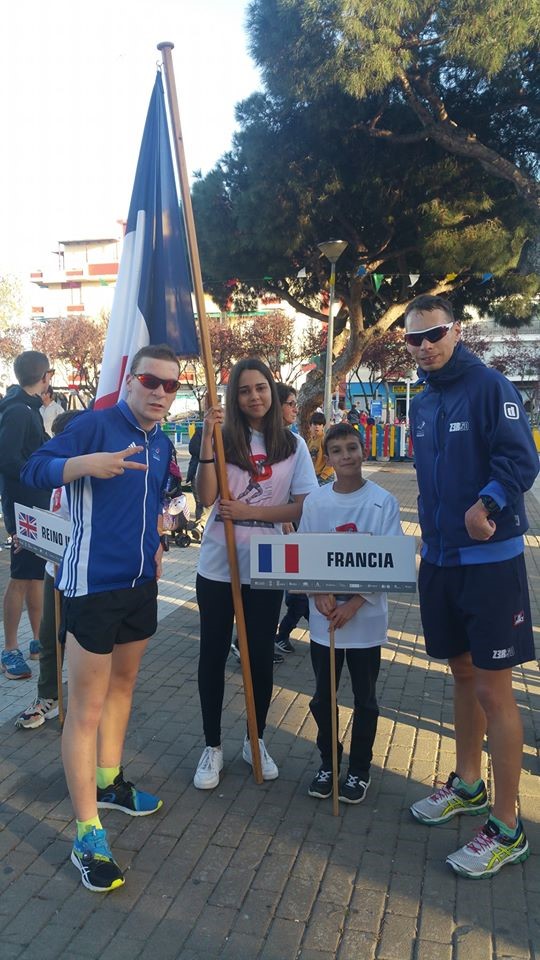 Wersy's brother was racing in the 20-24 category, narrowly missing a top ten finish in a very competitive wave.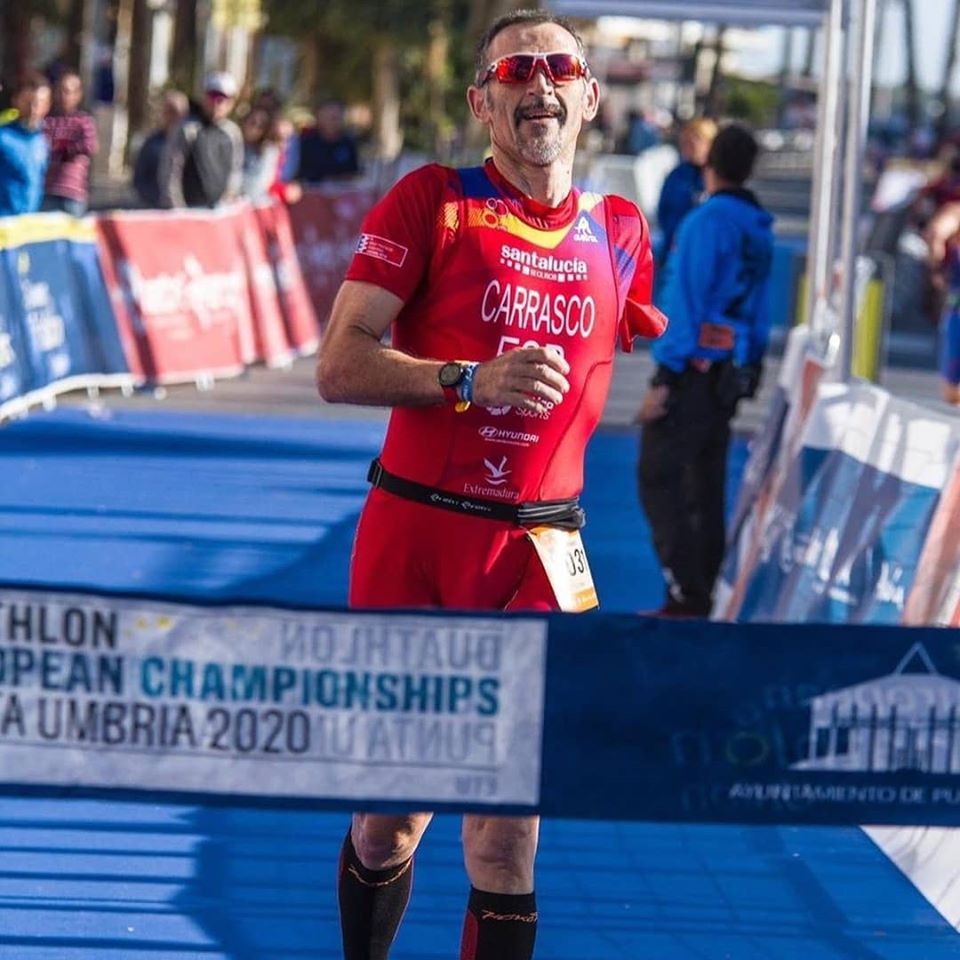 Joaquín "Kini" Carrasco and Raúl Zambrana Romero flew the Spanish flag high in Târgu Mureș last year. Between them, they have raced almost 80 international events, with the older Carrasco having the lion's share of medals. It was Carrasco who led into T1 with the smallest of margins but a swift transition saw him escape out onto the bike course where he did just enough to keep ahead. With only a matter of 20 seconds between the pair, it was down to the final run.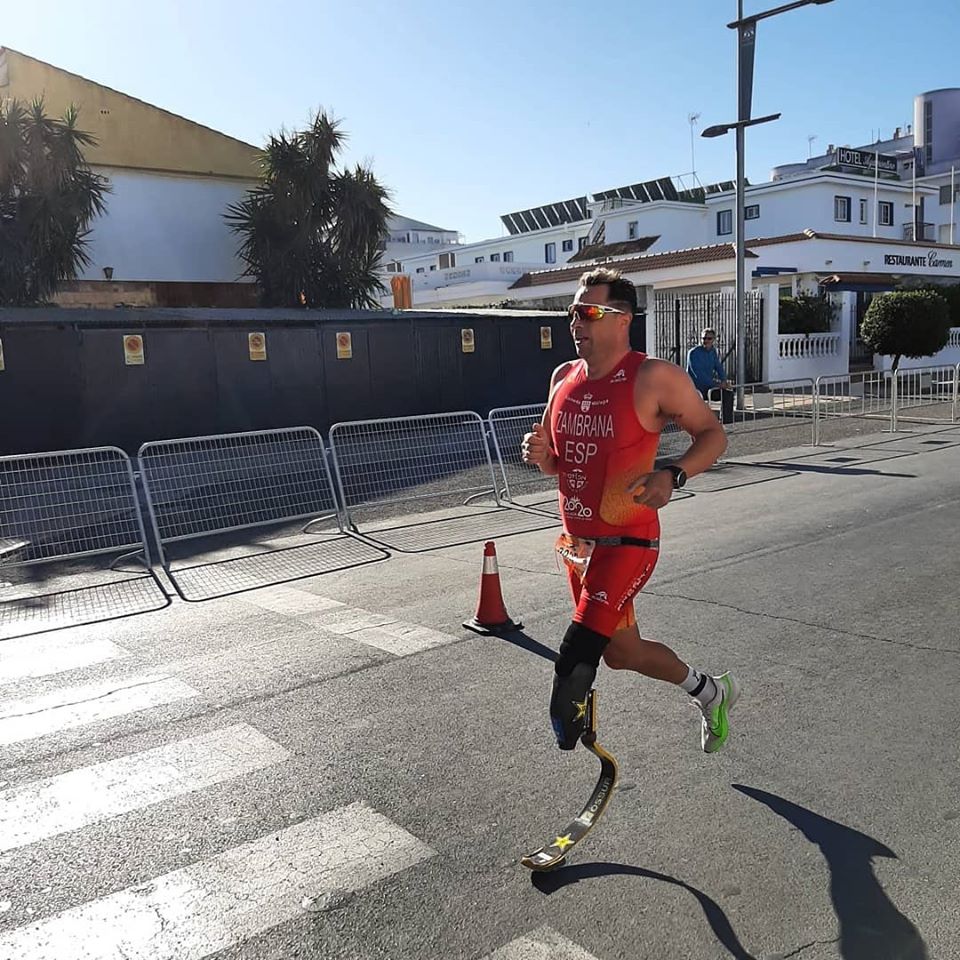 Zambrana was unable to match the pace set by Carrasco and so it was once more a gold to the defending champion. "Campeon de Europa de Duatlón! Sexto campeonato ganado y quinto consecutivo. Mal momento personal para mí y un dolor muy grande de ciático de inicio a final pero aún así contento por estar y disfrutar. / Duathlon European Champion! Sixth championship won and fifth in a row. Bad personal moment for me and a very big sciatic pain from start to end but still glad to be and enjoy."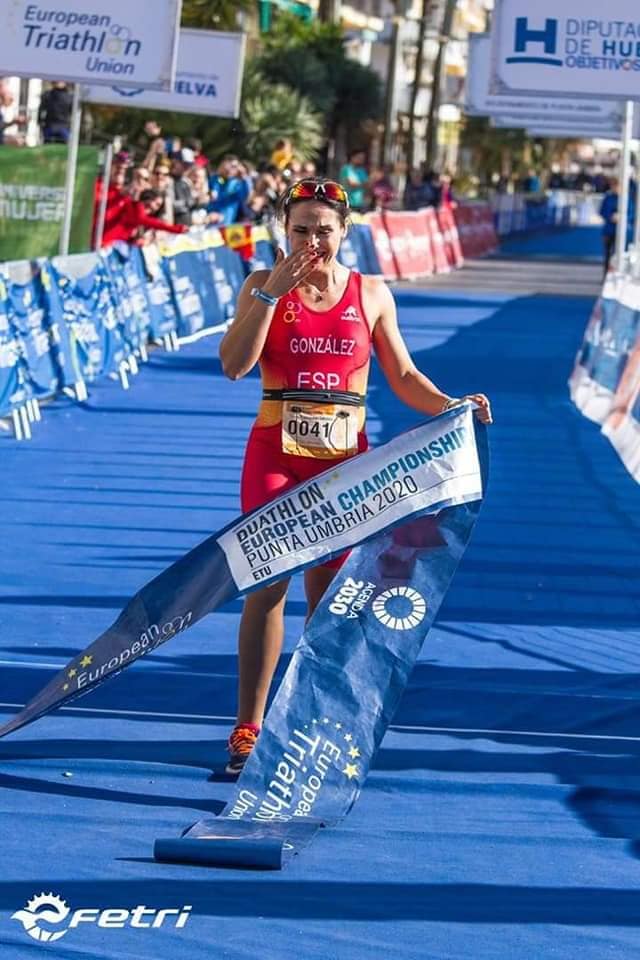 There were more medals for the host nation with the Women's PTS4 race. Carmen Sánchez Gonzalez in her first international race on the duathlon circuit, having previously raced in Sydney at the Paralympics in the T44 class. She ran to an early lead and then working hard on the bike, put herself in a commanding position. It was gold for the Andalucía-based athlete with the defending champion, Raquel Domínguez Martín coming home for silver.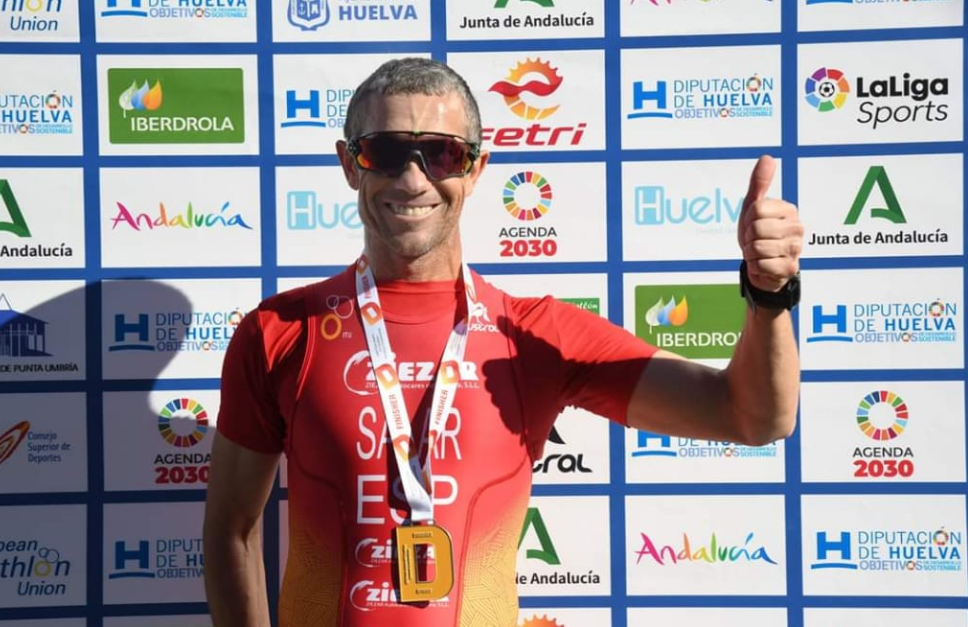 The men's race saw a clean sweep for the hosts but it was not without a bit of drama as Italy's Marco Turato chased José Antonio Abril into T1. Antonio had a good lead already but the Italian, new to the sport, was on fire. Sadly, he picked up a penalty and, missing the Penalty Box, attracted the attention of the Head Referee. What looked like a silver medal on his first race soon turned into a shattering DSQ. Antonio was rewarded with gold and the silver went to Francisco José López Salar, the 2017 European Champion. Bronze was won by Francisco Jesus "Paco" San Martin Nemesio.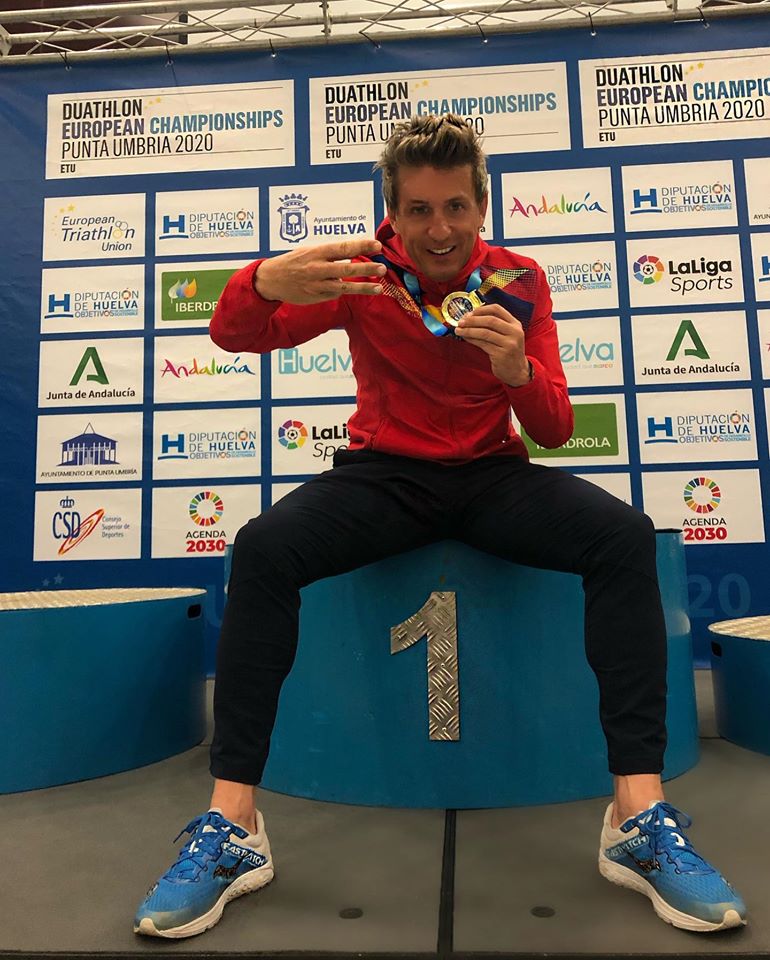 Having only just shaken off the snow from his race kit, Rafa Solís arrived at the venue with two gold medals already in the bag. World and European titles over tough course at altitude and in the snow had shown us all that his level of fitness was assured. He added this duathlon title to his collection; his first over this distance since his victory in Kalkar in 2016.
The Spanish domination was not complete in the final category, with Great Britain slipping between the gold and bronze. Roberto Suero Sánchez had last enjoyed the podium in Soria. He was to claim the title on home soil ahead of Rhys Jones, a consultant psychiatrist in Leeds, whose work takes him onto the wards. Bronze went to Rafael Cabello Sánchez.
So, with two ETU Championship events complete, it is Spain who is leading the medal table ahead of France and Romania, who have won gold and then Great Britain and Italy, who have silver in the collection.
| | | | | |
| --- | --- | --- | --- | --- |
| | | GOLD | SILVER | BRONZE |
| Spain | | 7 | 4 | 3 |
| France | | 1 | | |
| Romania | | 1 | | |
| Great Britain | | | 1 | |
| Italy | | | 1 | |
For the album of photos from Punta Umbría, please click here.
Next up will be the Age Group reviews.
Related Event: 2020 Punta Umbria ETU Duathlon European Championships
Latest
Videos
---
Latest
Event Galleries