NEWS
Nothing is impossible .....
By Paul Groves
|
24 Apr, 2018
"My favourite bible verse and the motto for my life is 'Nothing is impossible, with God.' (Luke 1:37) I truly believe this to be true. 11 years ago I was told that I would never eat, work or compete in sport again. Through the help of the wonderful medics @stmarkshospitalfoundation and the miracles God has performed I can say that I am really proud to be representing Great Britain in 2 weeks, at the Middle Distance Duathlon European Championships, in Vejle, Denmark. #iracezone3 #christiansinsport #powerman #nothingisimpossible"
The above post appeared a few days ago on Facebook and caught my eye. We see athletes racing in their national uniforms of all ages and we accept, quite logically, that they are fit and healthy but underneath, every so often, some of our dedicated Age Group athletes have a hidden secret.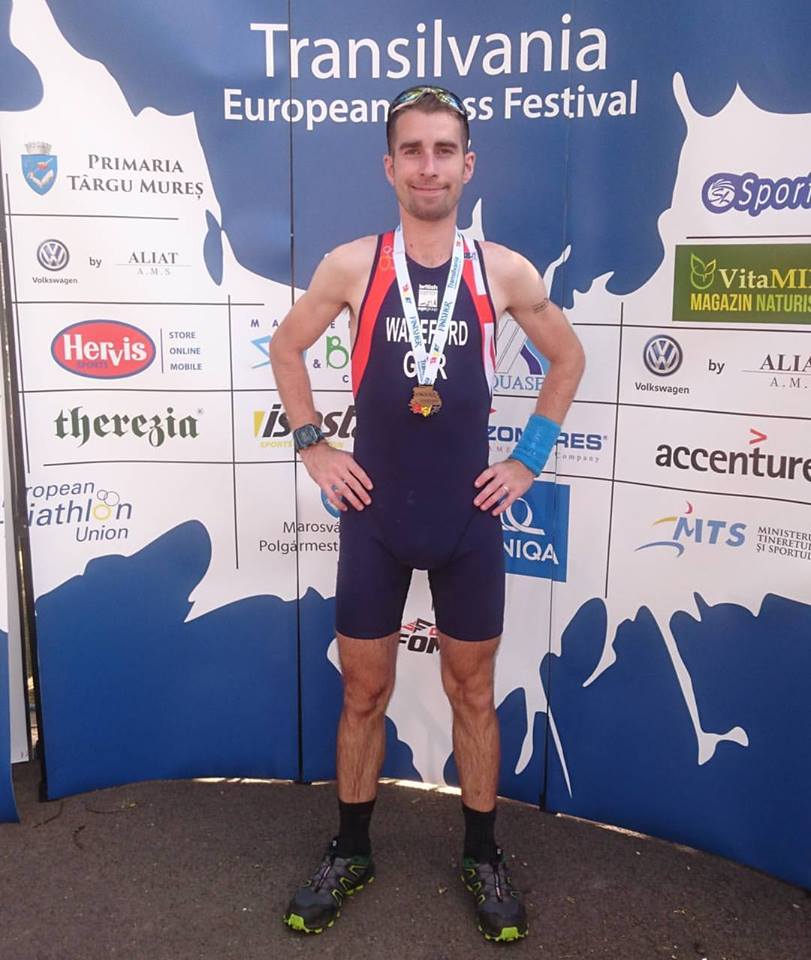 Just one of them is Richard Wakeford. A British Age Group athlete we first met on that super-tough course in Transylvania. Out of the medals, he nevertheless maintained a positive mood and his smiles brought light to the darkened areas of deepest Dracula-country.
What is his story?
Well, with just over a week to go before he sets off to travel to Denmark and the 2018 Vejle ETU Powerman Middle Distance Duathlon European Championships, with the tough 10k / 60k / 10k run, bike, run format, he tells his story.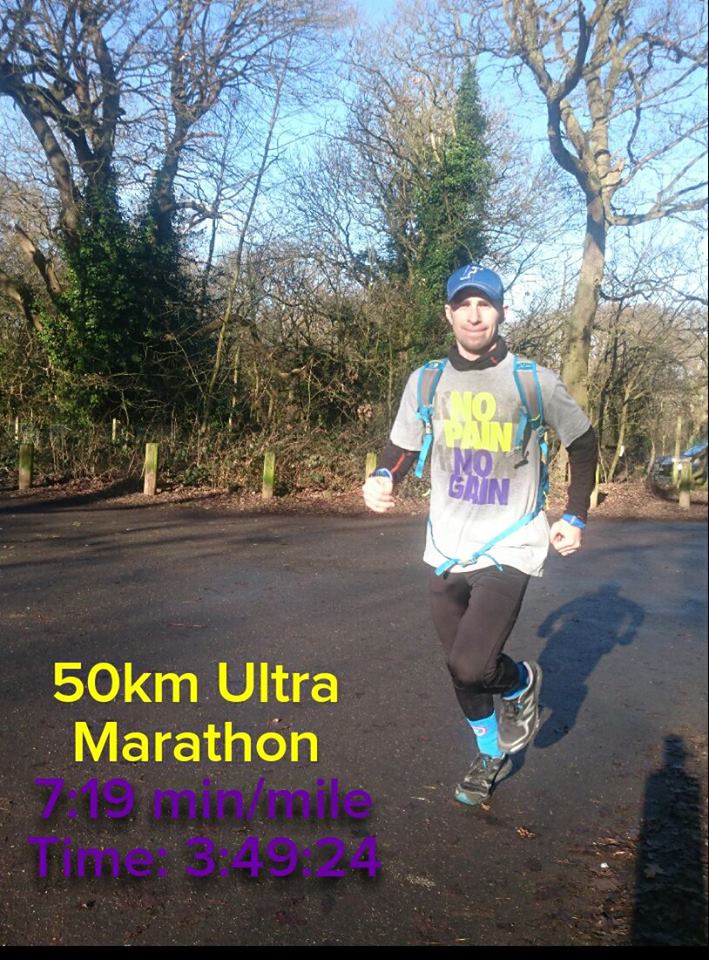 "Whilst growing up, I was always a very decent middle distance runner, representing school, county, university and the local running club. My brother got me into cycling and I have been a sports enthusiast pretty much all my life. 11 years ago (2007), at the age of 19, I suffered from Intestinal Failure, meaning that the majority of my small intestine had to be amputated. (This is the part of the body responsible for absorbing nutrition from food). This considerably affected and limited my aspirations and career prospects. The consultants informed me that I would never be able to eat, work or play sport again and that I would be connected to a feeding tube inserted into my central vein and heart, though which I must intravenously administer Total Parenteral Nutrition (TPN)*, for 20 hours a day in order to survive.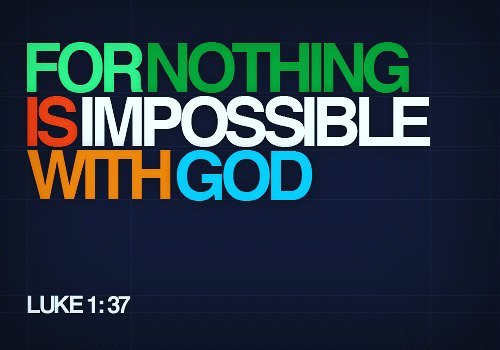 Since then, through the help of the amazing medics at St Marks Hospital and a miracle from God, I have set about proving the doctors wrong on all counts. Having faith in God has been my main source of strength. My favourite verse in the bible and the motto for my life is: 'Nothing is impossible, with God' (Luke 1:37). I eat well (but do not absorb as much as the average person); I work as a teacher and I have taken part in all sorts of sporting events, including Ironman events and Ultra marathons.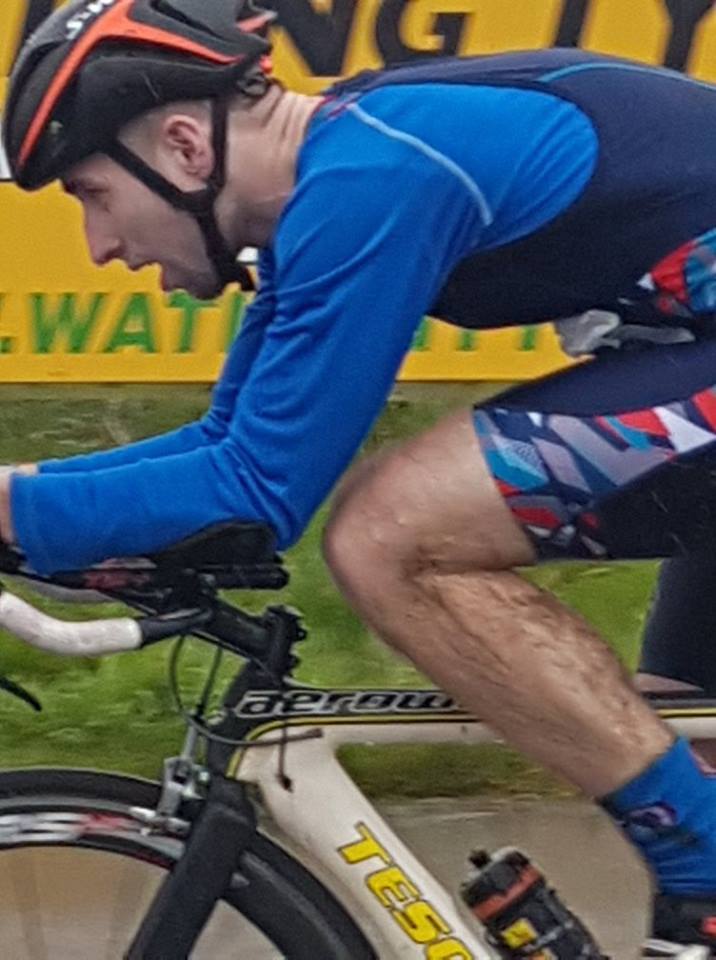 In the last 5 years, Triathlon and Duathlon has become a great passion of mine and I have qualified to represent Team GB in a number of AG Duathlon events. I am really proud and excited to be representing Great Britain in the Middle distance Duathlon European Championships (Powerman) on the 6th May in Vejle, Denmark.
If you have faith and work hard to achieve your goals, you will truly discover that nothing is impossible.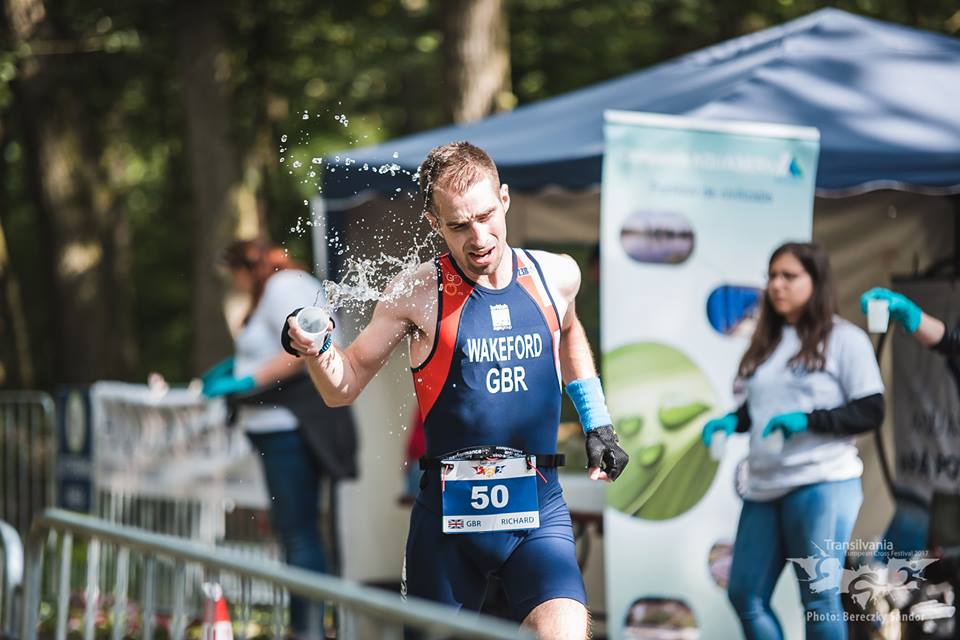 ETU asked Richard how he coped with the need to fuel up for training and racing.
He explained, "I am very fortunate to be under the medical care of St Marks Hospital (Harrow, London), who are the leading intestinal and nutrition experts in Europe. I have a specialist consultant and nutritionist, who have together formulated a unique nutrition plan for me, relative to my lifestyle, input/output and exercise. This involves supplements (PN), with the right mix of vitamins, minerals and glucose to make up for the deficit I experience, due to malabsorption. As well as a specific list of things I can and cannot eat and drink, because of their side effects on my body. It has been quite difficult to get it just right; the weather and hydration levels can play a big part. I have learnt this the hard way in a few sporting events - not being able to finish or dragging myself to the line! I am extremely grateful for all the care, support and advice the medical team at St Marks supply."
Good luck in Vejle, Richard. See you there!
* Total parenteral nutrition is the feeding of a person intravenously, bypassing the usual process of eating and digestion.
Related Event: 2018 Vejle ETU Powerman Middle Distance Duathlon European Championships
Latest
Videos
---
Latest
Event Galleries