NEWS
#myfirstbike Week 4
By Paul Groves
|
06 Jun, 2020
A very big thank you once again to everyone who has supported this theme. A fine collection of photos has come our way and we have tried to mix the categories and match the athletes as much as possible.
With so many, it is always a big question at ETUMedia – "Who do we start with?"
This week, we will present the photos in a slightly different format. It's been easy so far for you readers, so this time around, it is time to see if you can identify the athlete with their first bike. See how many you can guess.
1.
Topping the bill, a young lady who has raced for many years, has collected many titles and medals. In 2012 she had us on the edge of our seats at the finish. Here on her first racebike.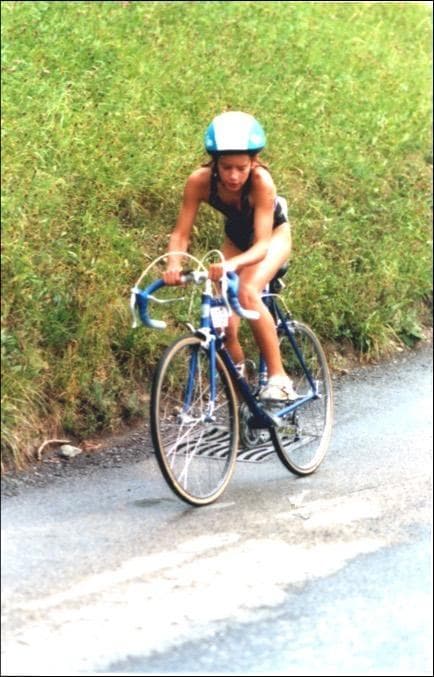 2.
This cheeky chappie, a former hockey-player, went on to be the star at races with solo breakaways and sprint finishes; especially in 2019.

3.
Flying the "Tricolore" and with wins for her team at the 2014 Nanjing Youth Olympic Games, she has become the backbone of her national relay team.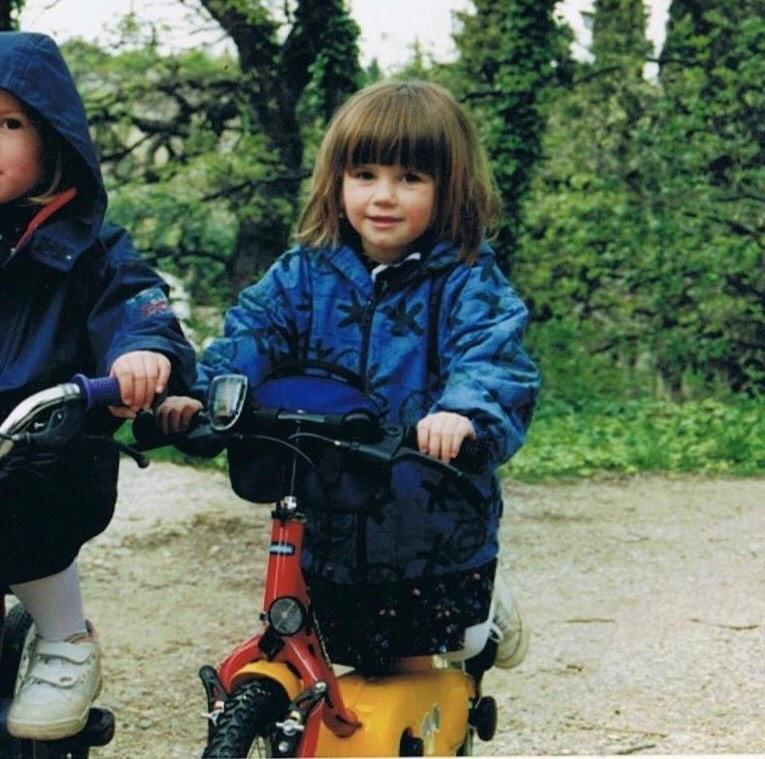 4.
This athlete responds well to, "Allez, Allez!" Especially if there are hills. Two top ten finishes in Cagliari don't come easily.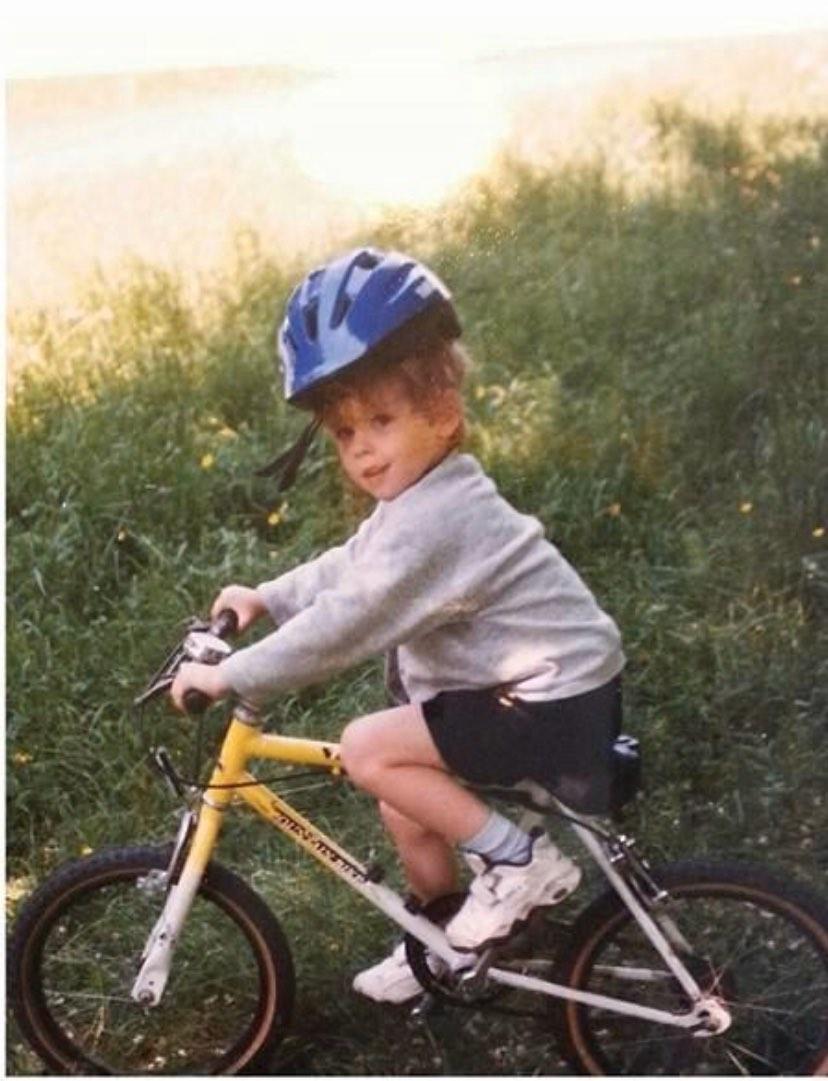 5.
Went on to become a very muddy fox in Spain?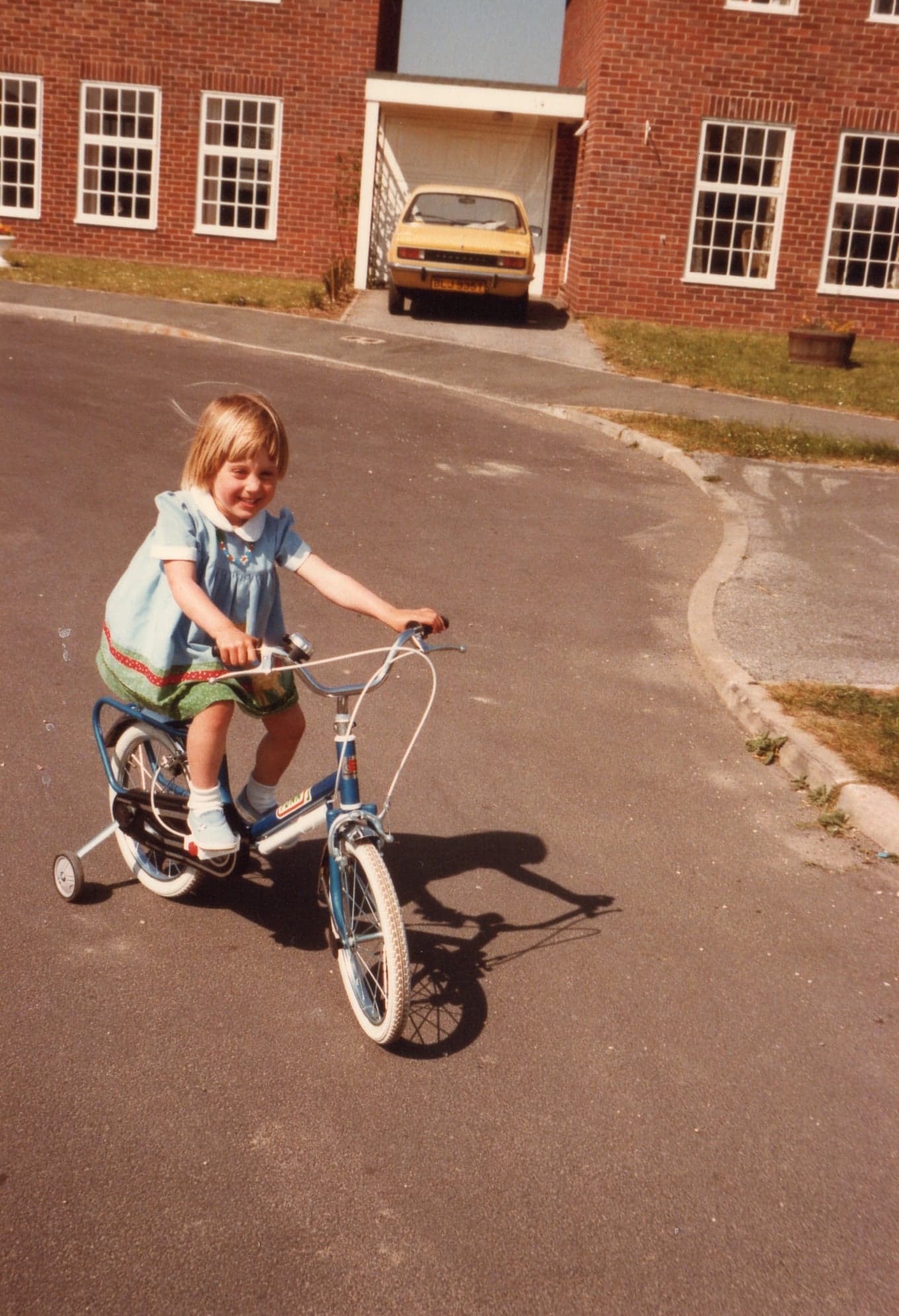 6.
This athlete loves the snow and off-road courses.

7.
Still racing after all these years? Yes, and still appearing on the podium, with two gold and two silvers last year.

8.
Fashionable at the very start, he has shared the podium with his wife on several occasions.

9.
Houston, we don't have any problems. The man behind triathlon in the land of the dragon.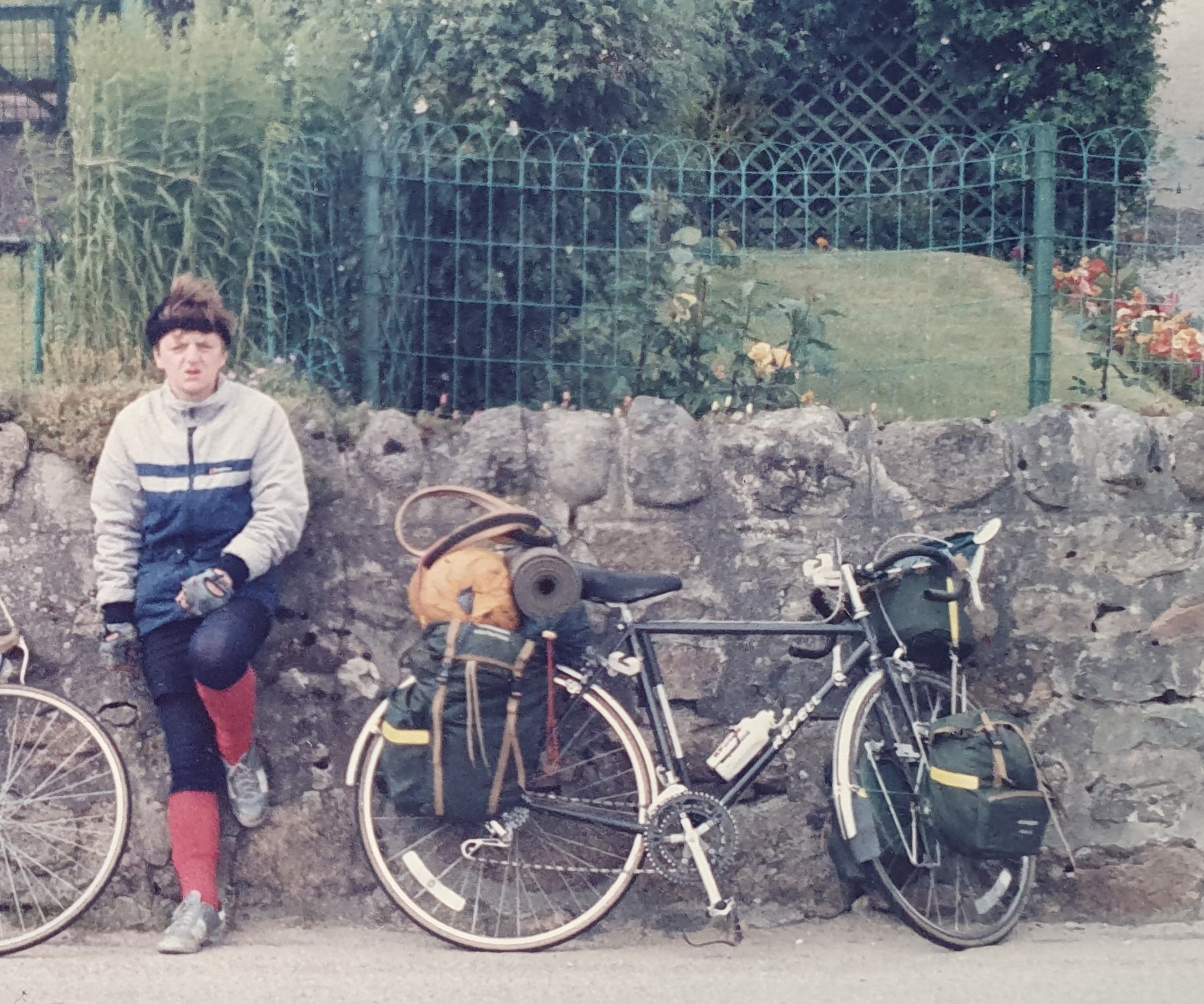 10.
Shines bright. Como una "Estrella Galicia". A very proud dad too.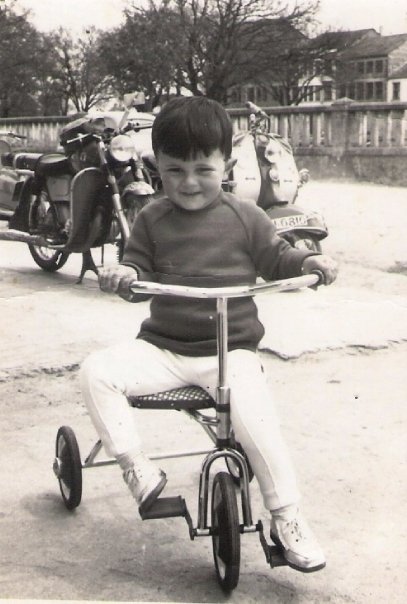 11.
The stabilisers were just for show. This girl is fast!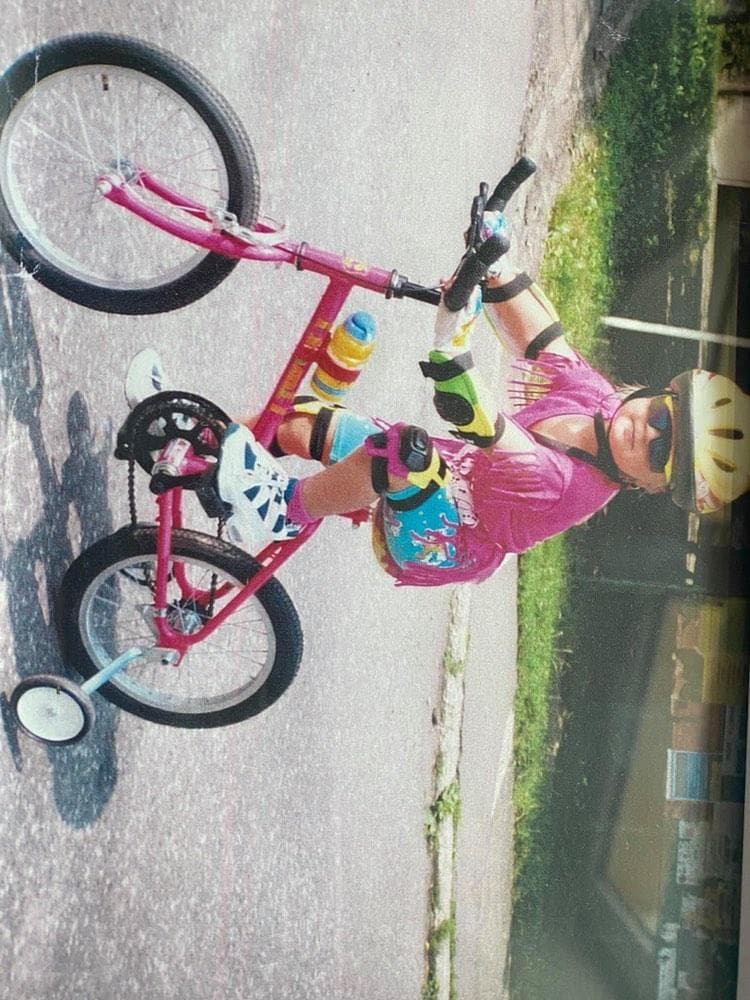 12.
One of the likely lads, to be sure.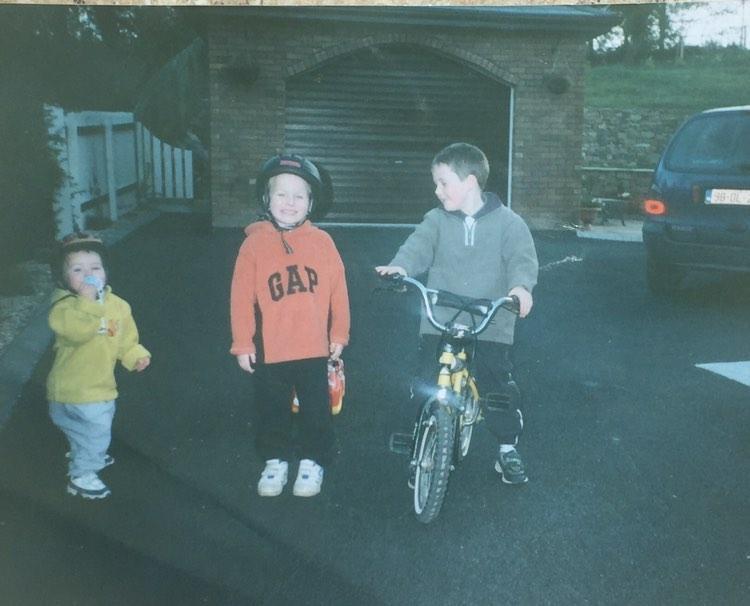 So, how many did you manage to guess?
Did you guess our first athlete?
Well, I first met this athlete in 1999 when she raced in the junior category at the Blumau ETU Duathlon European Championships. She won … easily, with a 20 second lead over her team-mate. Click here for the race video. Such power and racing skill would ensure her continued success. Ladies and Gentlemen, the most successful female triathlete of all time. Winner of the gold medal at the 2012 London Olympic Games, silver at the 2016 Rio Olympic Games, the multiple World and European Triathlon and Duathlon champion, Nicola Spirig SUI. Current day photo from http://www.kirstenstenzel.ch
Three wins last year and a nail-biting sprint finish in Funchal saw this young British athlete enjoy a very successful 2019 having won the 2018 Ibiza ETU Aquathlon European Championships. Ladies and Gentlemen, from Yorkshire, Great Britain, Sam Dickinson.

Next up comes an athlete who first tasted success in 2014. No ordinary win this, she was part of the victorious team that won at the 2014 Nanjing Youth Olympic Games. Since then, she has become an integral part of the highly success French Mixed Relay Team. Emilie Morier helped her team to gold in Weert and in Hamburg to secure the European and World titles as well as winning individual gold at the 2019 ITU World Triathlon Grand Final Lausanne.
Her teammate, Tom Richard, narrowly avoided an early penalty in his first appearance on two wheels but has since become one of the stronger young cyclists on the circuit.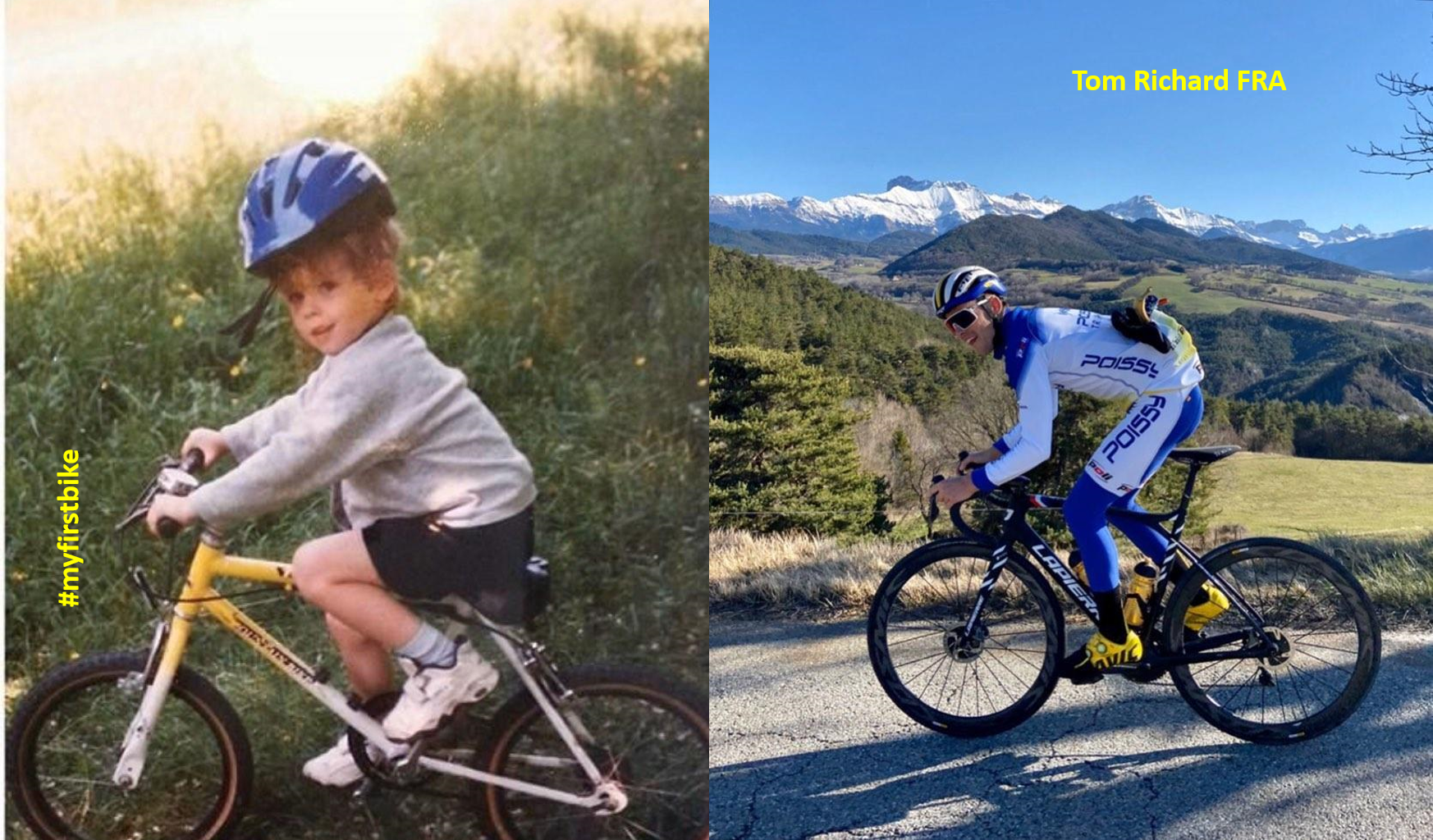 From Great Britain comes the runner-up at the first ever ETU Cross Duathlon Championships. Interviewed after the finish and still buzzing with joy, she was very much the muddy fox. Hopefully making a return to racing soon, having taken time out to start a family. A powerhouse off-road, it is Louise Fox.
Norway is a country where it seems everyone can ski. But there are not so many who can run, ride a bike and then ski in the most difficult conditions. Well, this young man can. Øivind Løining Bjerkseth is regularly to be seen in the top ten at Winter Triathlon events and mixes it well when racing off-road summer races.
One of the fastest runners on the women's circuit, this athlete has been racing for years now and has collected a vast number of wins and podium appearances. Multiple winner of the ETU Rankings Series and now a mum. Yuliya Yelistratova UKR.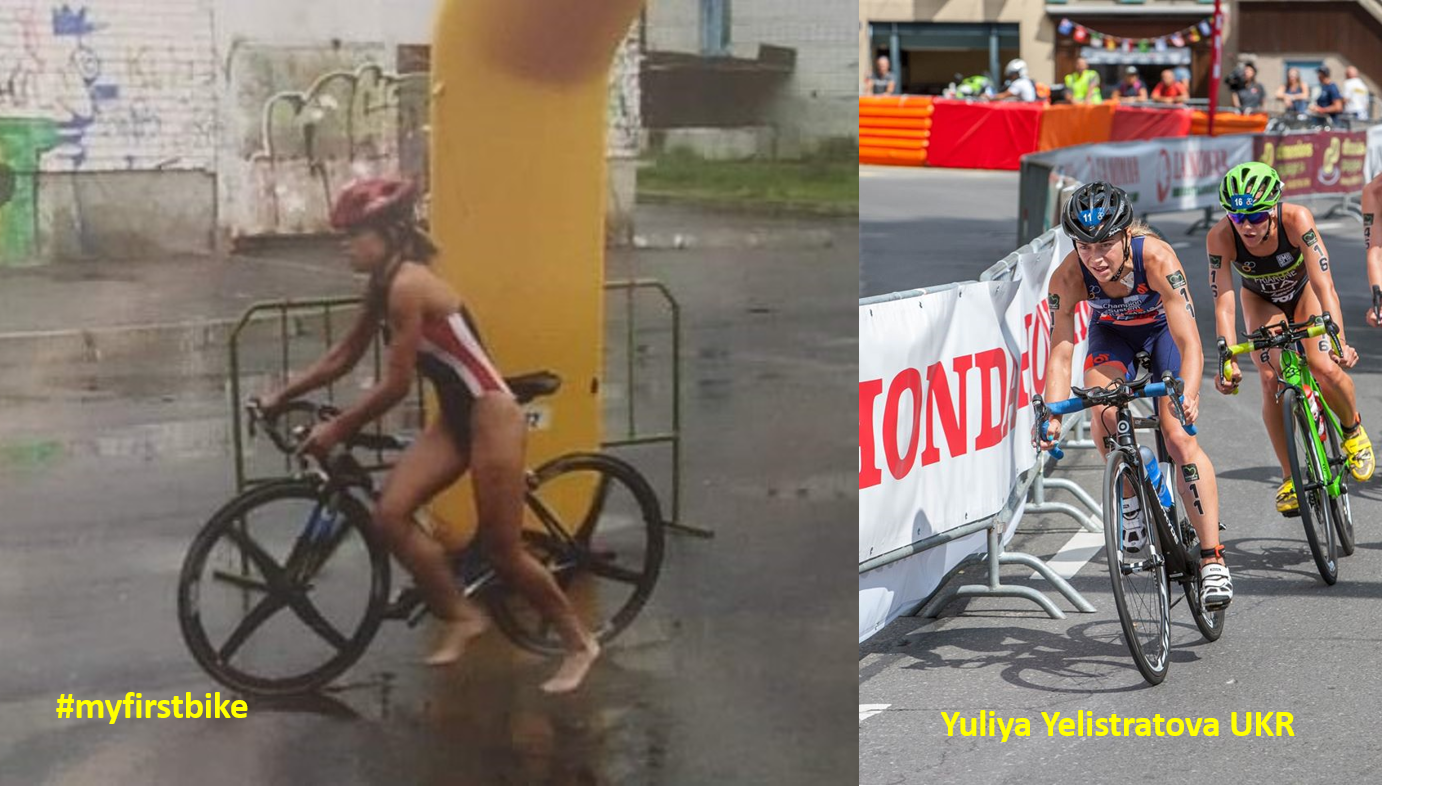 Yuliya's husband has clocked up an impressive number of victories on the World and European Circuit. He has raced on every continent and won one of the last races in 2019. Vladimir Turbaevskiy is now coaching his wife and between them, they are making sure their son has every opportunity to enjoy triathlon life.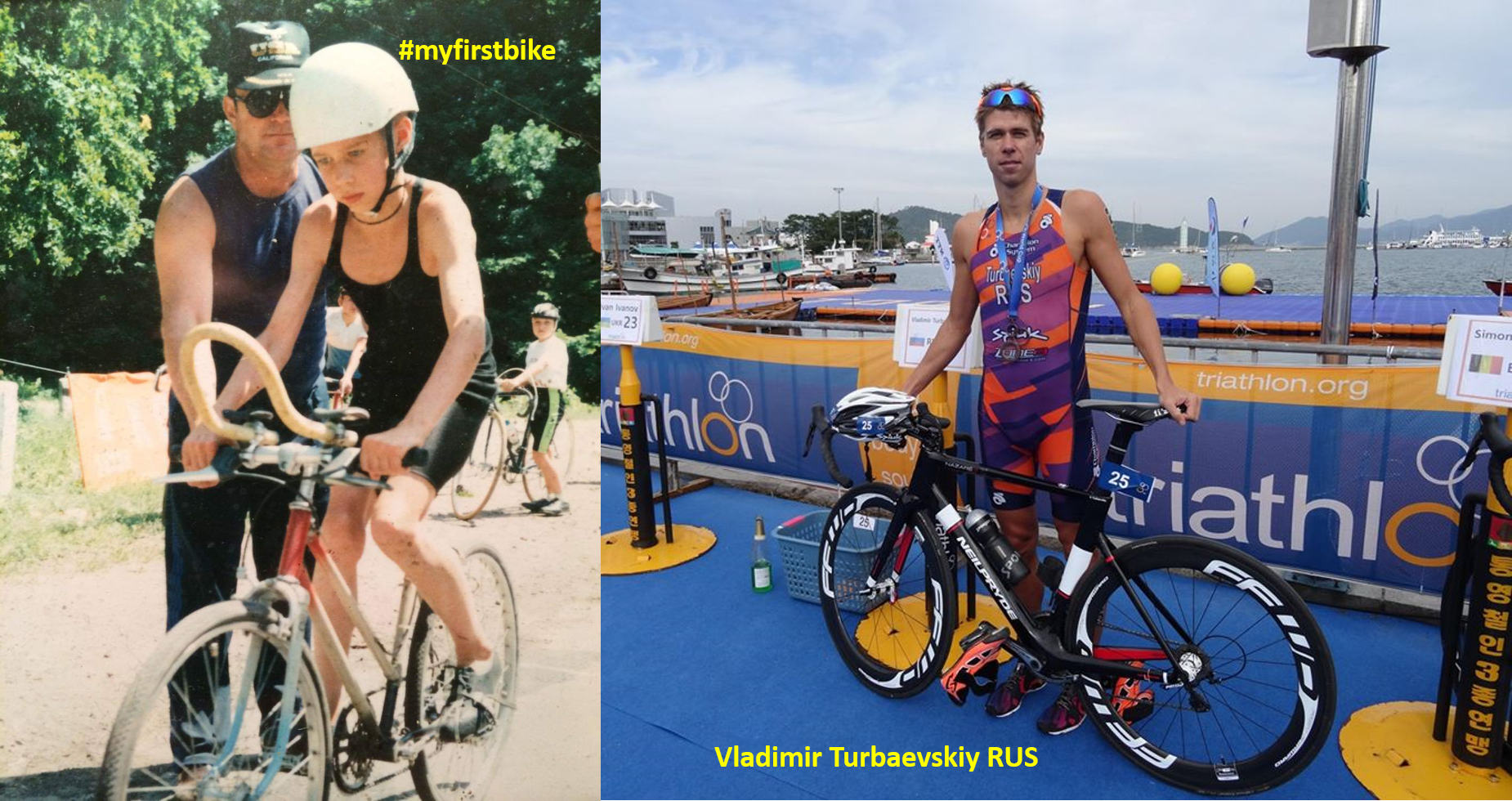 Time now for a couple of our unsung heroes.
Have you ever flown a Space Shuttle? Have you ever calculated the speed of a river and adjusted the swim start for a Paratriathlon World Cup? Have you ever appeared on National Television accompanied by your class of School Children, with the theme tune of 2001: A Space Odyssey before launching mini rockets from the playground? Have you cycled the length of Great Britain, from John O'Groats to Lands' End? Add to that so many appearances as either a Technical Delegate, Assistant TD, or TO at international events and you have just a few of the hundreds of achievements that Welsh Triathlon's Tom Roberts, has to his credit. The picture above is of the bike he used to ride the JOGLE.
Technical Officials are volunteers. They have invested huge amounts of time and money to ensure that our events run smoothly and that the rules of the races allow fair and safe competition. For one such official, his enthusiasm and dedication to the sport inspired his son to follow him into Triathlon and, with that son being awarded the prestigious "Technical Official of the Year, 2019", José Angel Fernández can be proud that his "father and son" team is recognised as Spain's most respected triathlon partnership.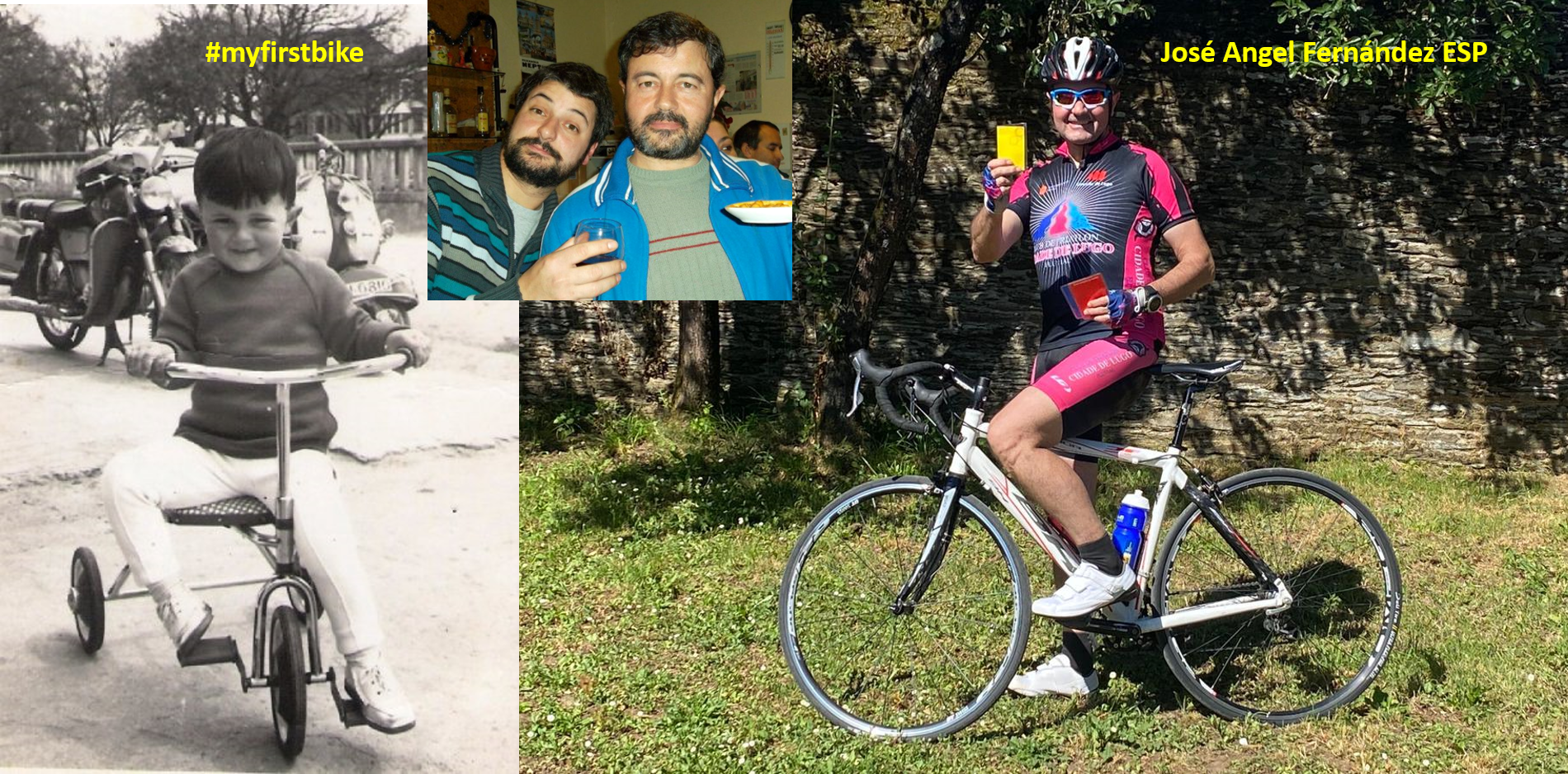 Our last couple of photos show us first up, a young athlete who powered away to win the Junior title at the 2013 Horst ETU Powerman Sprint Duathlon European Championships. She has won the 2012 World Aquathlon title as well as a junior and the 2014 Edmonton ITU Aquathlon World Championships as an U23 athlete. The reigning Slovakian duathlon and triathlon champion, Ivanka Kuriačková.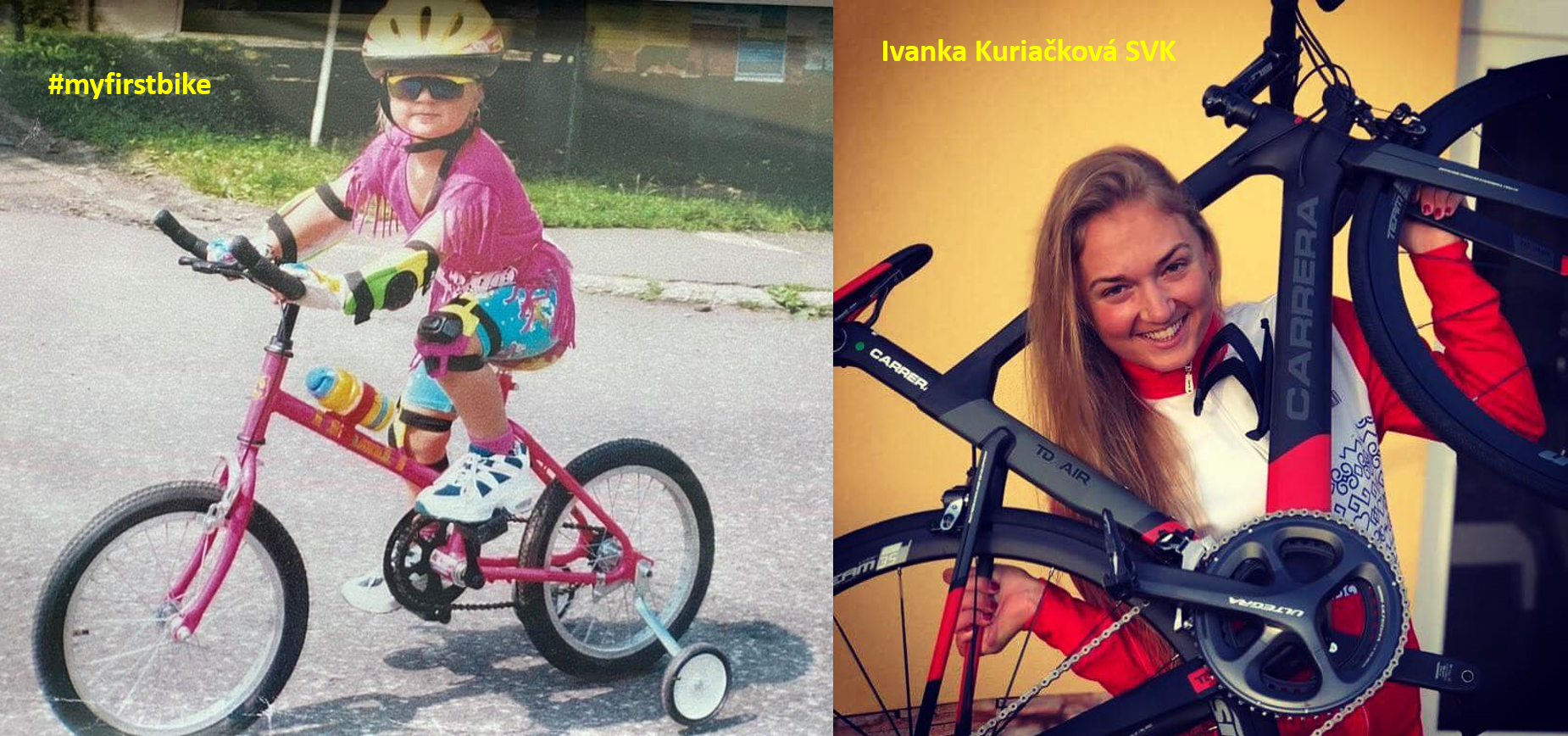 And finally, …. Winner of gold medals at both World and European Cups in 2019 and most recently seen with his brothers, successfully completing a full distance race in their own home to raise money for a local charity. From Ireland, it is Con Doherty. Be sure to watch the video.
We have had many photos sent in and hope that you will continue to send us these great memories. Every weekend we hope to publish a new set of images, so if you want to share your memories, ask your Mum and Dad to dig into the family archives, climb up into the loft and have a look through those old boxes of photos and send them in to ETU Media (paul.groves@etu.triathlon.org) and we will add them to the collection.
Latest
Videos
---
Latest
Event Galleries