NEWS
#myfirstbike Week 3
By Paul Groves
|
31 May, 2020
Week #3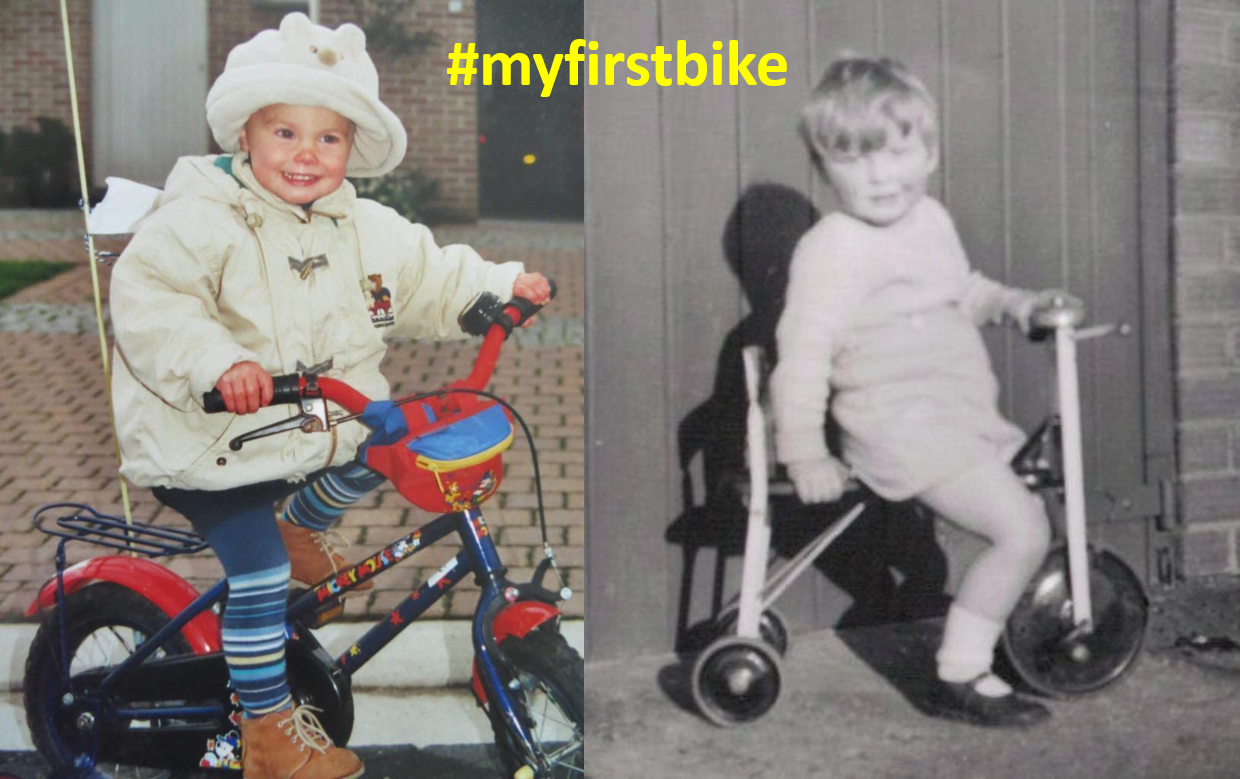 A very big Thank You for such a great selection of photos. Here at ETUMedia, we have had great fun looking at the photos.
We bring you a bumper issue this weekend, with a mix of Elite and Age-Group athletes from all over Europe.
Top of the start list this weekend is Norway's Kristian Blummenfelt.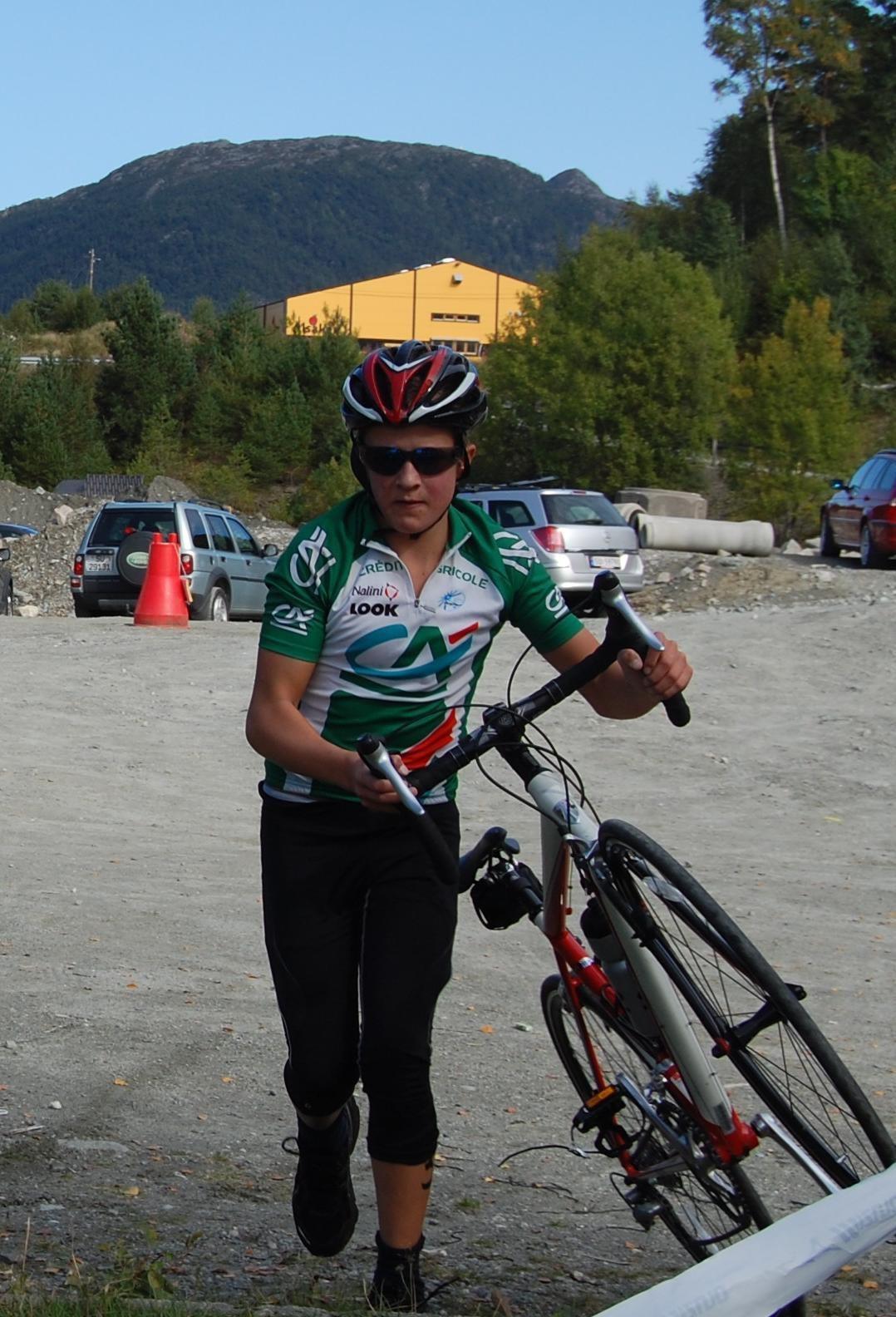 Not exactly his very first bike but an early addition to his stable.
Originally a track runner, he came over to our sport and well, made a massive impression on those he raced against. A bronze in Baku in 2015, he went on to take the win at numerous races, finishing with a gold medal at the Grand Final last year in August in Lausanne. On top of the world!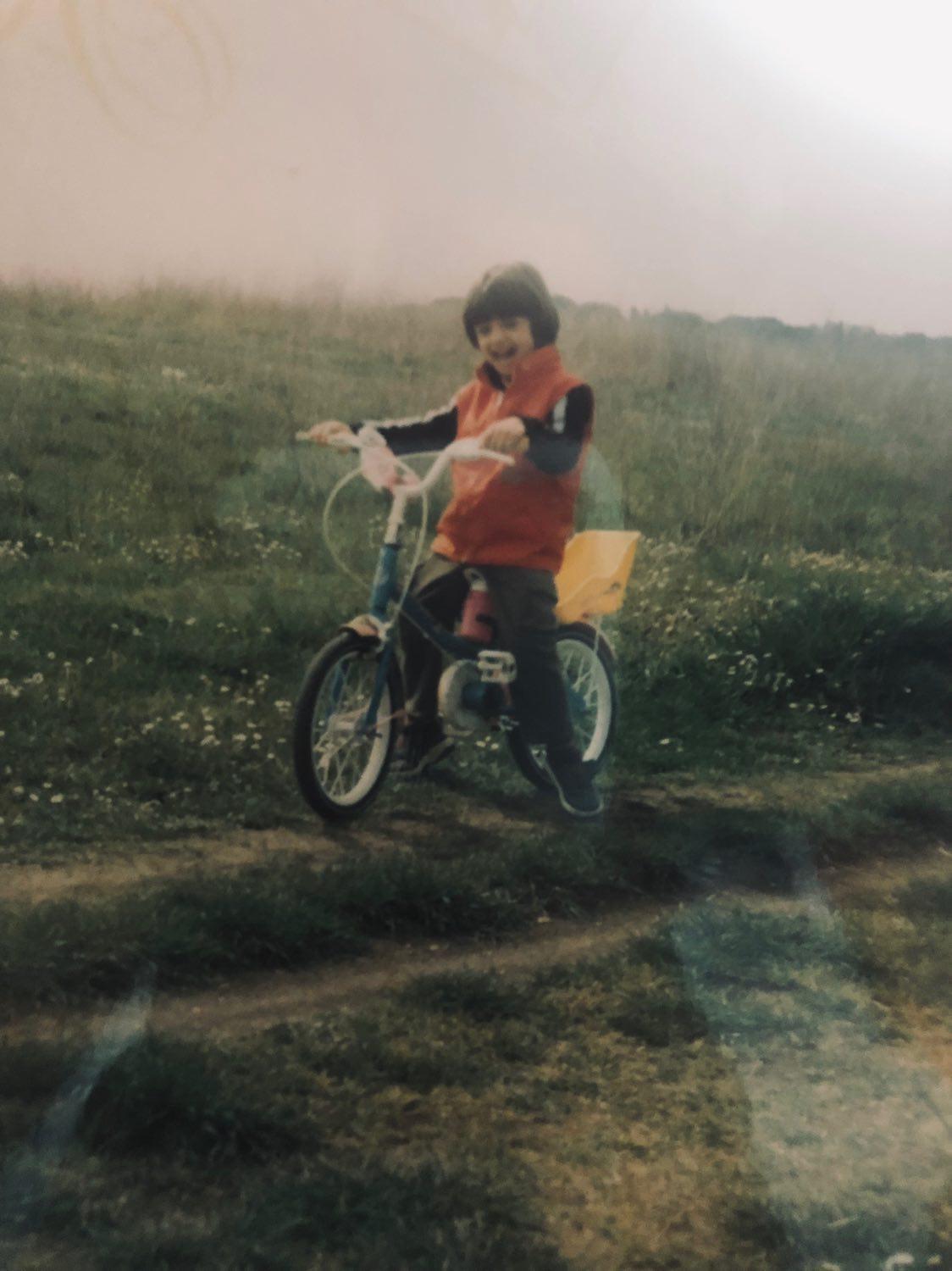 Beatrice Mallozzi ITA, the reigning World and European Champion, has clocked up an amazing 9 wins in her relatively short career. Perhaps her early days of off-road riding helped give her the mighty power she now commands.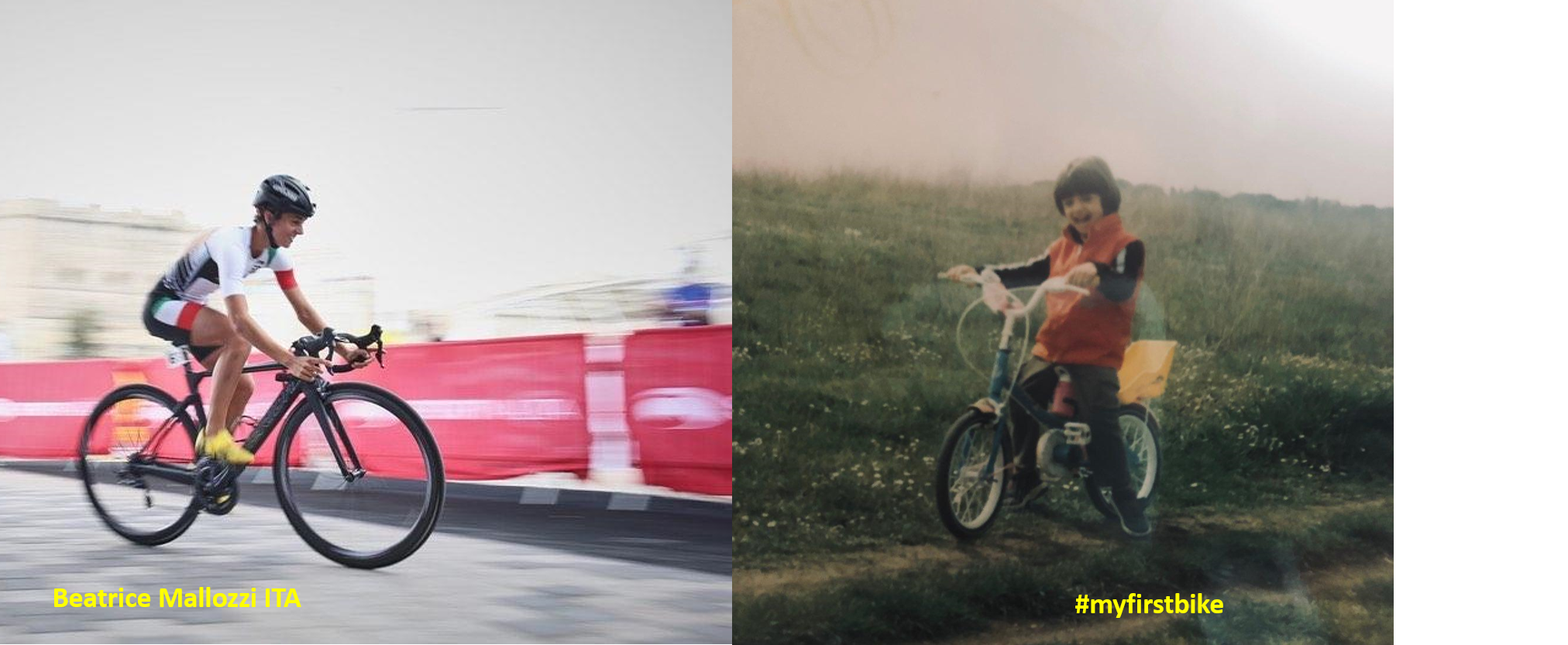 Turning back the clock over 50 years and we come to the oldest photo we have received so far. It comes from Chris Proud GBR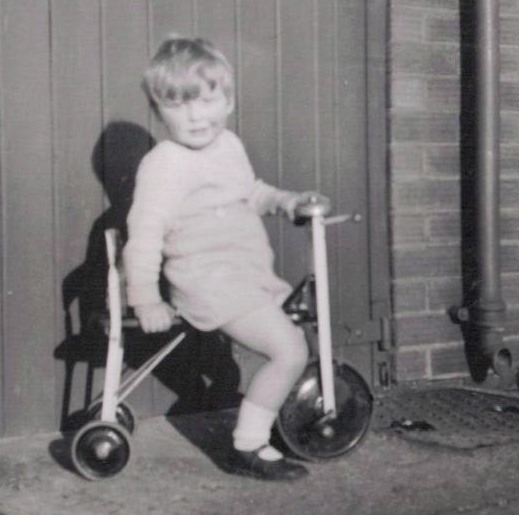 Chris sent in a wonderful photo of him on his first bike. Taken in 1948, when he was just 2 years old, Chris went on to podium success as a duathlete at the 2017 Târgu Mureș ETU Cross Duathlon European Championships, where he took silver. With PBs of 3:02 for the Marathon, 1:22 for Half-Marathon and a 37:22 for 10k, he was born to run and. As we have seen, ride.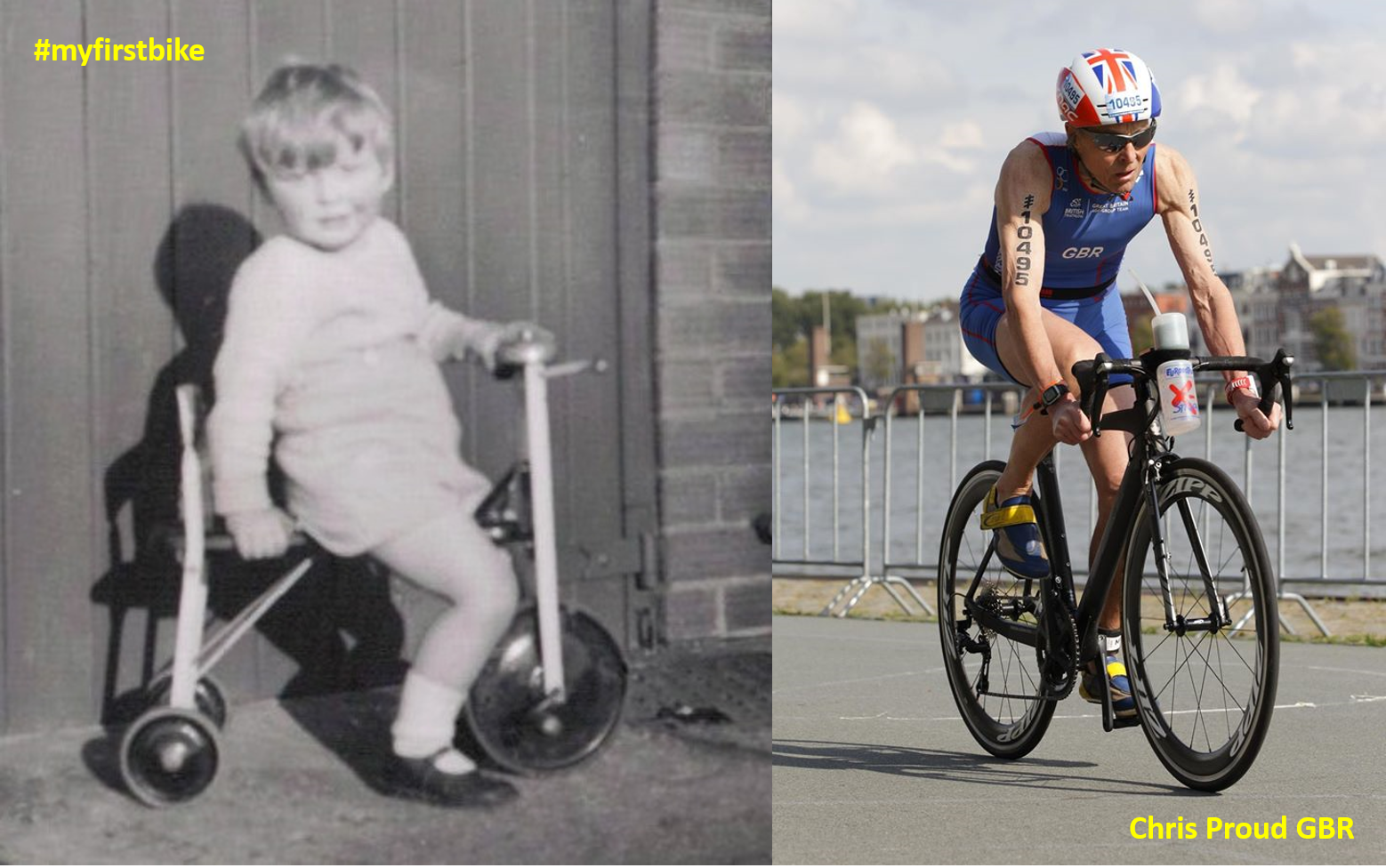 Many athletes racing at ETU Events will have been looked after by our next contributor but she is so professional that you might never know she was there.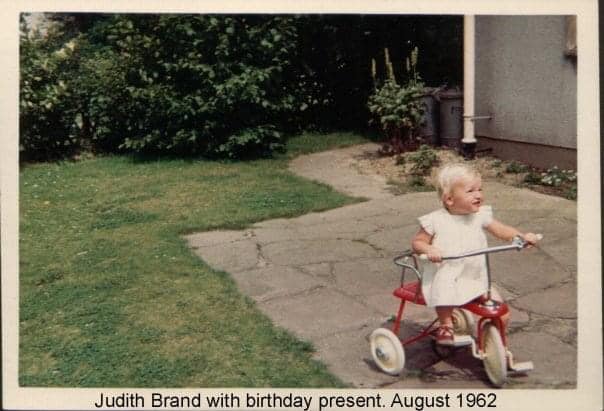 Judith Brand GBR won silver at the 2011 Tampere ETU Long Distance Triathlon European Championships. She is more well-known as a coach and Technical Official and her coaching courses in Lanzarote regularly attract large numbers of athletes of all abilities.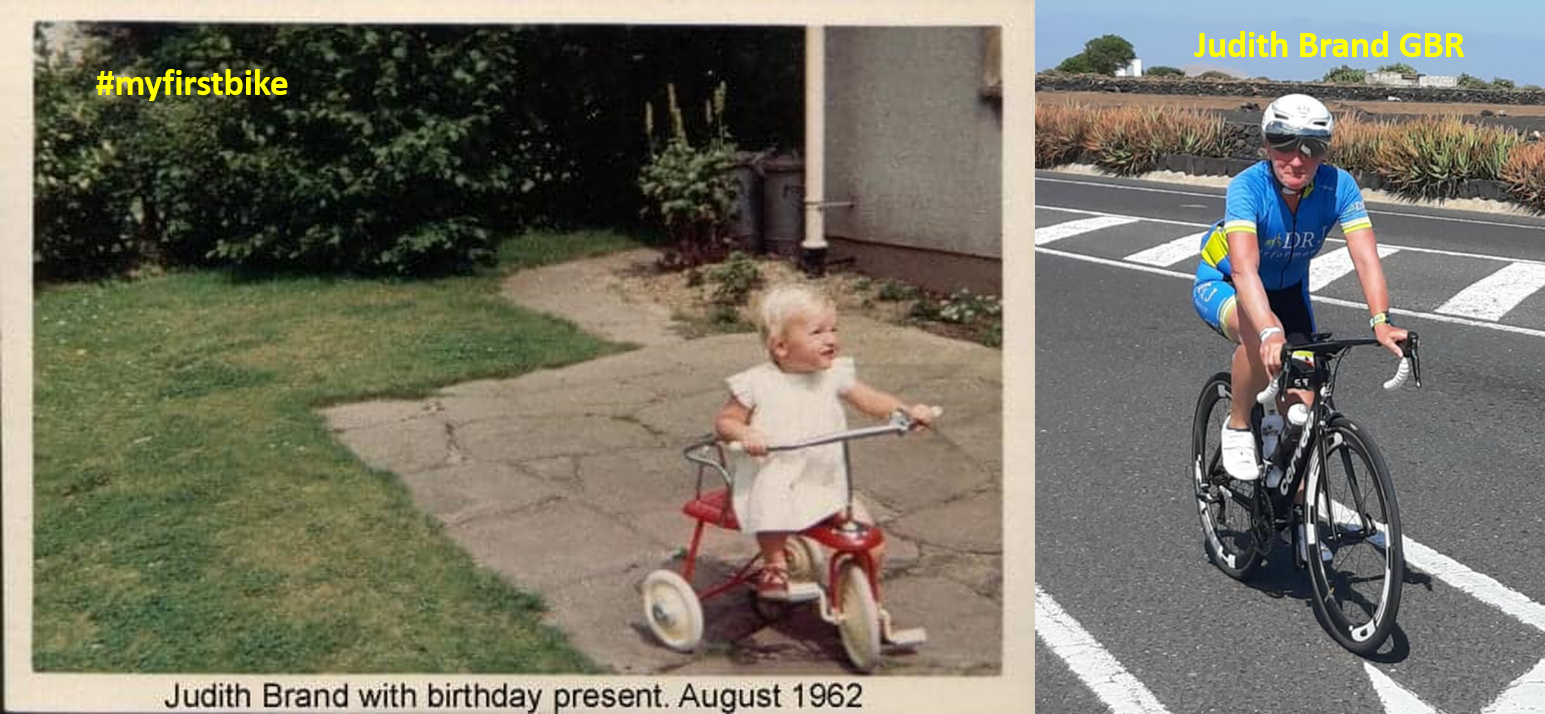 Hanne De Vet BEL has delivered some solid performances as she moved through the Junior and U23 ranks.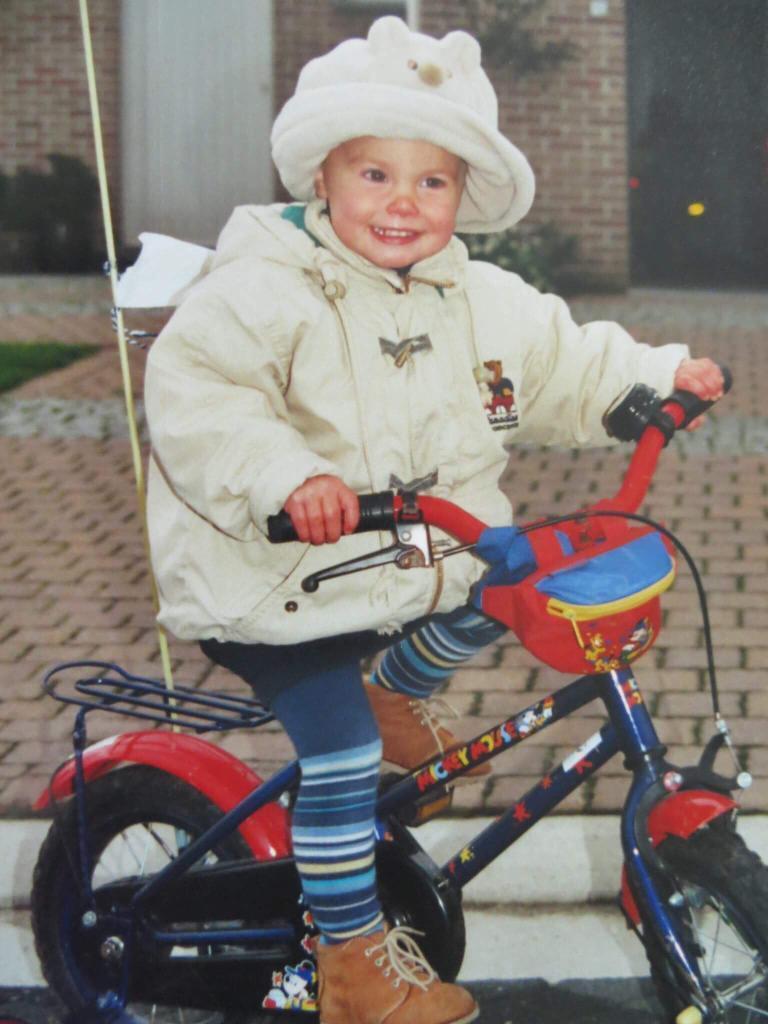 A smile always ready, she has come a long way from her first bike and no doubt, she will continue to rise.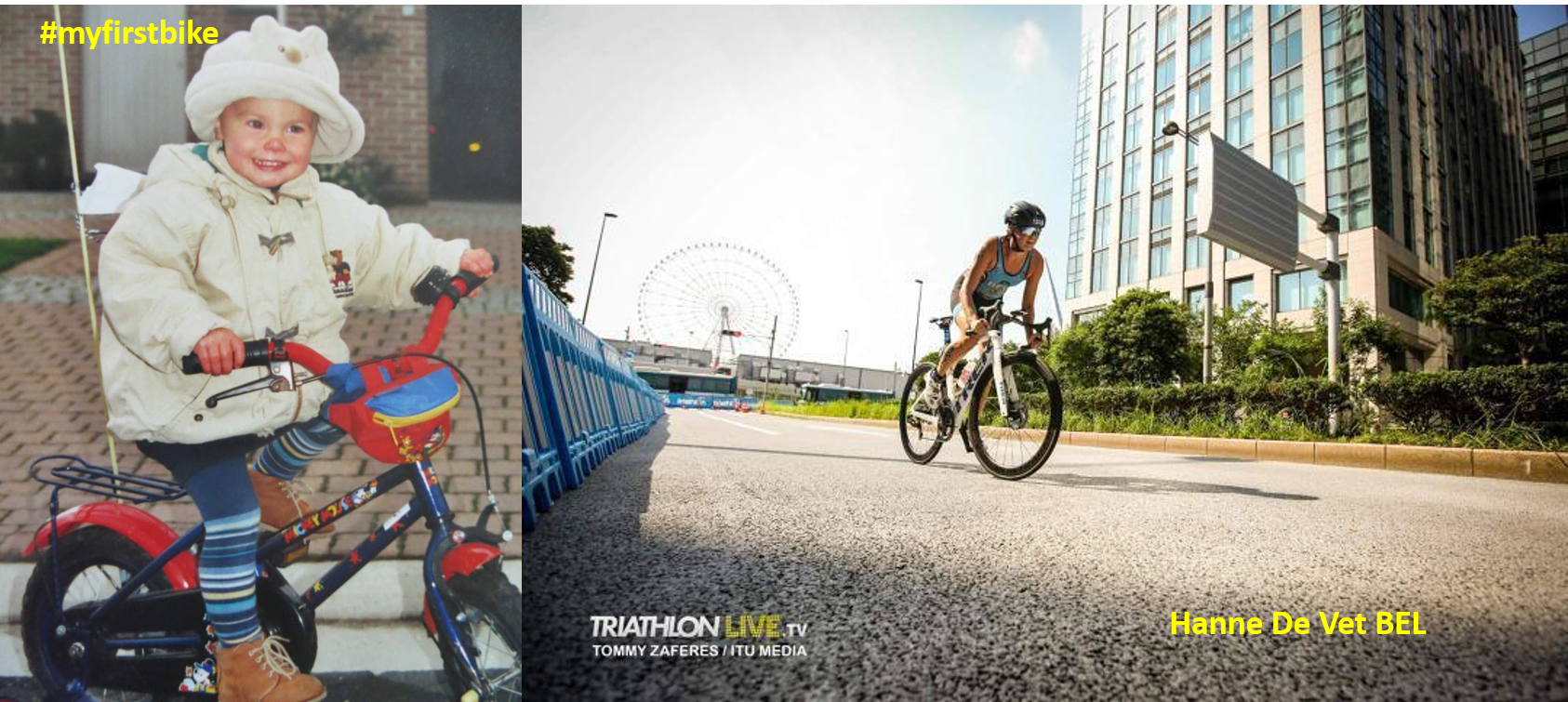 Jan Volár CZE is one of the tallest athletes on the circuit.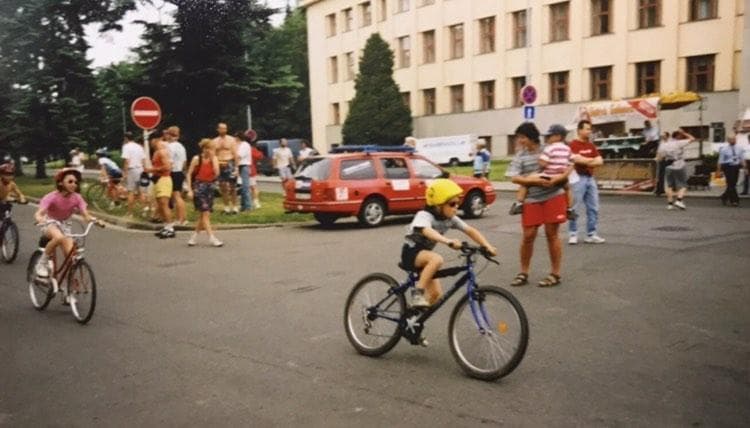 Winner of the 2018 Dnipro ETU Sprint Triathlon European Cup, where the bike course really plays into the hands of a good rider, he led and others followed.
We close this week with two "Brother and Sister" teams.
From Portugal Vasco and Vera Vilaça.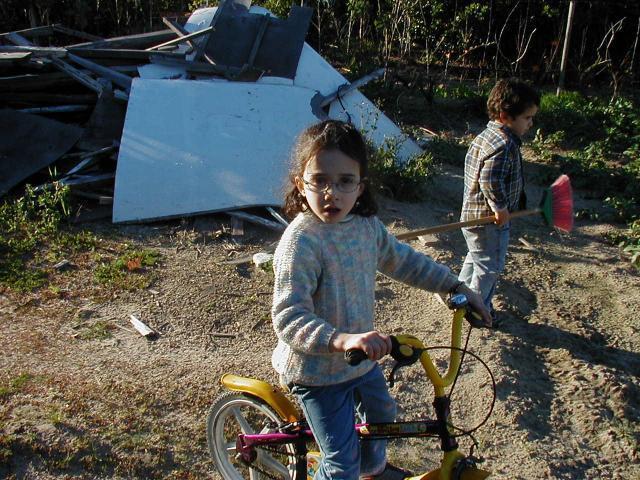 Vera tells us that in the first photo, she has the bike because she is the older sibling. "This is me on my first bike. My brother Vasco only had a broom at that time."
Vasco had to wait. He did but not for long.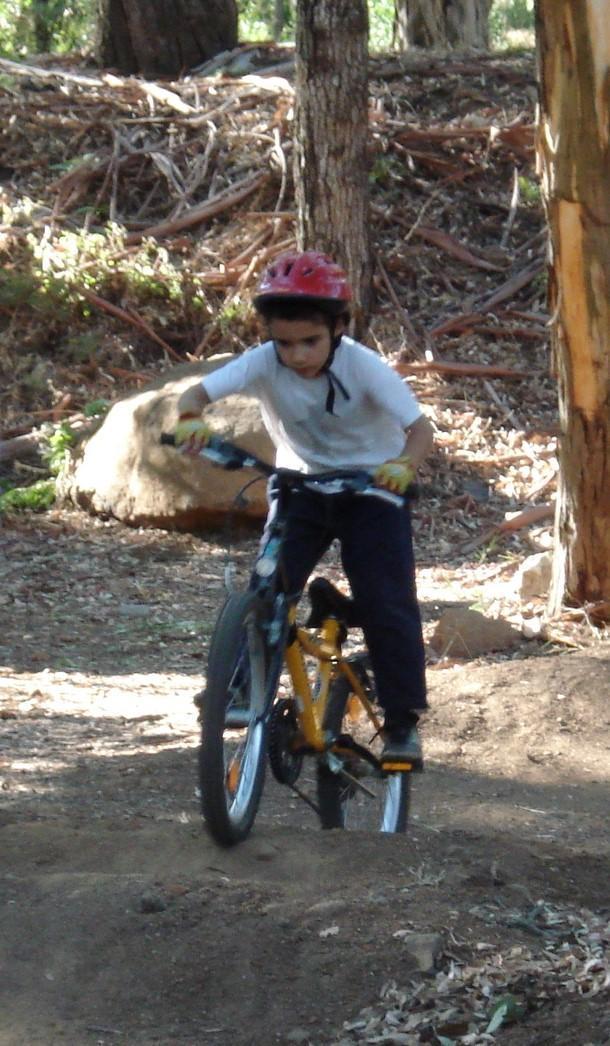 Entering his first race, in 2006 and still only aged six, Vasco took part in his first duathlon and as soon as he finished he said: "I want to be a Triathlete." He did and became European Champion at the 2017 Kitzbühel ETU Triathlon European Championships.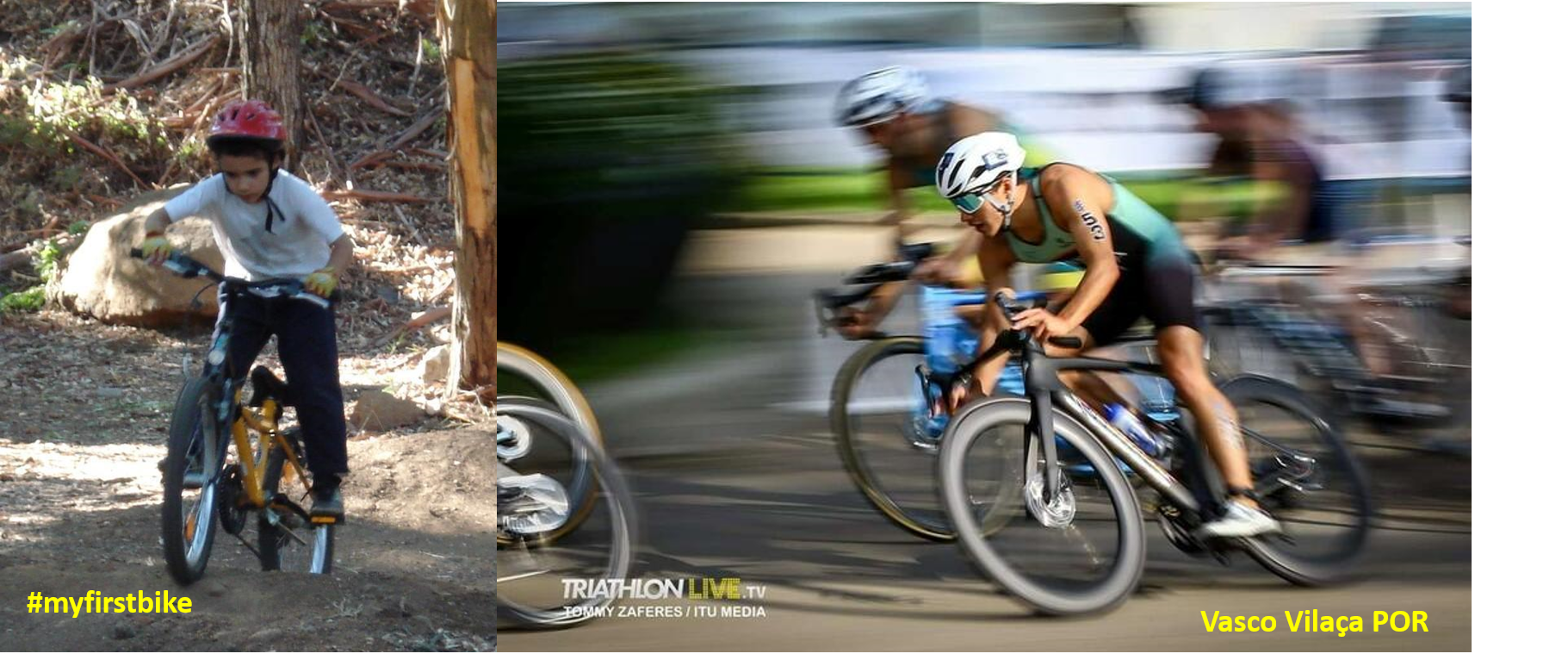 Vera and Vasco moved to live in Sweden in 2013. Vasco won the 2016 Swedish National Duathlon title and Vera won the 2016 Swedish National Triathlon title.
Most people living in the northern reaches of Europe think about the Mediterranean warmth. The sea, the sunshine and the atmosphere but having seen the two siblings from Portugal who moved to Sweden, the theme continues with a Spanish athlete moving to Lithuania.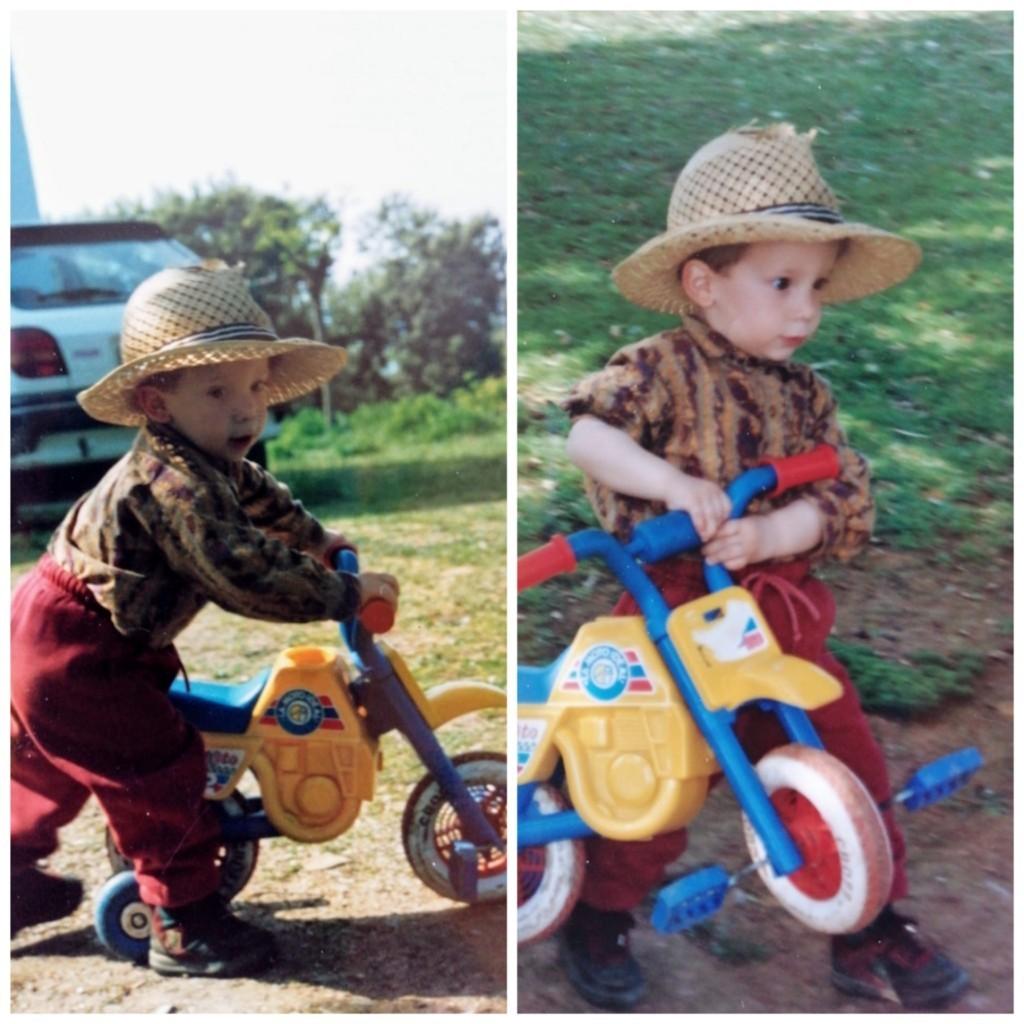 Racing now for Lithuania, we have an athlete who started his bike to run transition at a very early age. Alberto Casillas García and Miriam Casillas García ESP. Alberto is the reigning Lithuanian champion and has won in Costa Rica and Estonia.

Miriam has had victories in Malmö and Larache as an Elite athlete and took the Junior World title at the 2011 Extremadura ITU Cross Triathlon World Championships in Spain.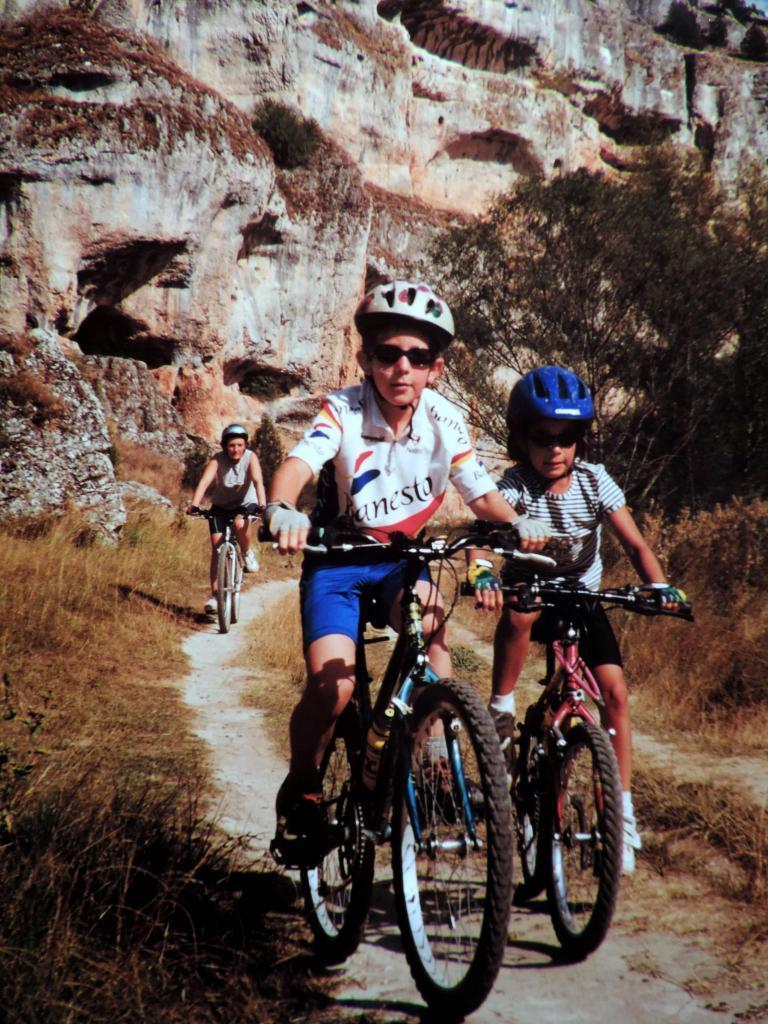 She was also part of the winning U23 team at the 2014 Penza ETU Triathlon U23 and Youth European Championships in Russia.
We have had many photos sent in and hope that you will continue to send us these great memories. Every weekend we hope to publish a new set of images, so if you want to share your memories, ask your Mum and Dad to dig into the family archives, climb up into the loft and have a look through those old boxes of photos and send them in to ETU Media and we will add them to the collection.
Latest
Videos
---
Latest
Event Galleries