NEWS
It's Holten weekend !
By Paul Groves
|
29 Jun, 2018
This weekend hundreds of athletes will head to Holten. Recognised as one of the most successful events on the race calendar and with its own army of volunteers there to ensure the race goes well and then, at the end, to enjoy one of the biggest and best parties on offer, this small town in the eastern reaches of the Netherlands is the place to be. 34 years young and still rarin' to go !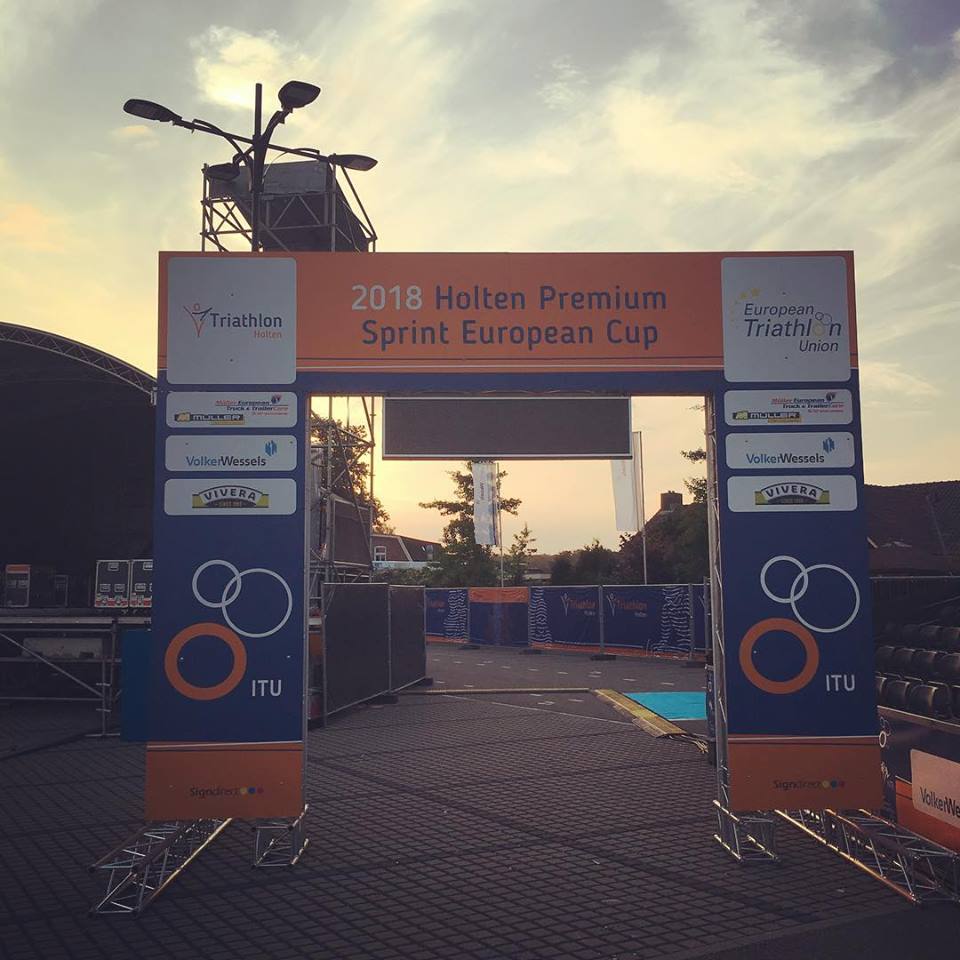 Elite and Juniors race on Saturday, 30th June.
10:30 Start Men Premium European Cup
13:00 Start Women Premium European Cup
Who will be there?
Well, back to defend her title will be the favourite, Rachel Klamer. On her own this year as long-time partner Richard Murray is not here, she will be able to focus on the battle against Ukraine's Yulia Yelistratova, who wears #2. These two have not raced against each other much recently, with Yelistratova returning to racing after becoming a mum. A 4th in Leeds for Klamer shows that she has, on paper, the edge coming into this race but Yelistratova has been building up the pace on the final run in recent races. A good swim and bike and it could be a battle to the line.
For the full start list, showing all 48 athletes from 21 nations and from ITU, please click here.

For the men's race, we can expect to see Alec Wilimovsky USA lead the swim. He has shown great pace recently at his ETU events but will this weekend be facing some real challenges with Felix Duchampt FRA wearing #1. With his 4th here last year in somewhat controversial circumstances, he will be hoping to make a point here in 2018. Winner in Melilla at the start of the season, Marco van der Stel must make an impression on the race early on if he is to keep the Brits at bay. Iestyn Harrett had a great race in Weert to claim the bronze. His final run split was impressive and with Holten being raced over the sprint distance, fireworks can be expected on the final 5k.
71 athletes – 27 nations and ITU, we hope that the Norwegian team, whose plane was cancelled, make it in time.
Click here for the men's start list.
As a Premium European Cup, the prize-money stands at €25,000. With the points and prize-money combined, a thrilling race awaits us.
The Elite have their race and of course, the Juniors have theirs. Raced over the same distance and with no doubt the same intensity, for some, the summer exams are over and the pressure of study has been lifted. For all, the aim will be to race as hard as possible.
11:30 Start Women Junior European Cup (Sprint)
11:55 Start Men Junior European Cup (Sprint)
For the Junior Women, please click here

For the Junior Men, please click here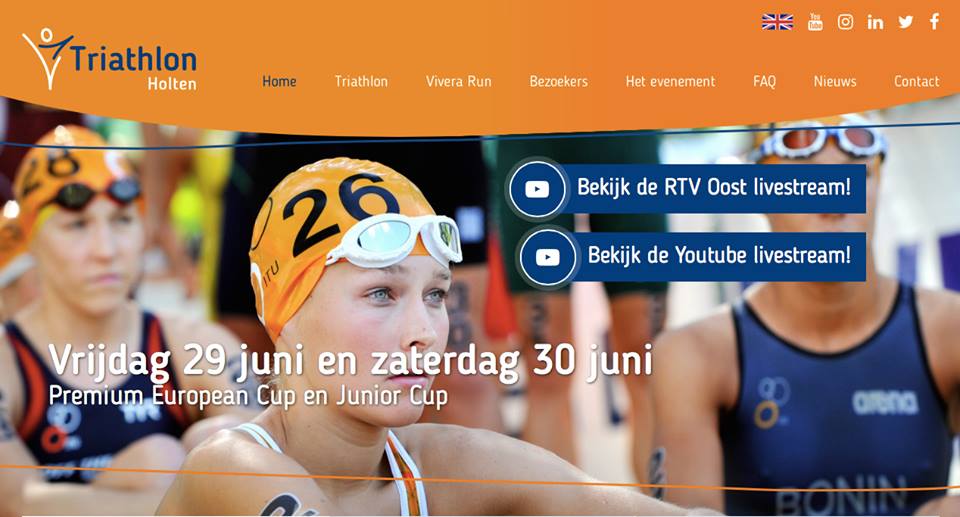 You can follow the races live http://www.triathlonholten.nl/livestream-youtube
http://www.triathlonholten.nl/livestream-rtvoost
and the live-tracking can be found here
Related Event: 2018 Holten ETU Sprint Triathlon Premium European Cup
Latest
Videos
---
Latest
Event Galleries