NEWS
Glorious weather in Malmö sees gold going to Spain and Great Britain
By Paul Groves
|
05 Aug, 2018
With glorious weather and such heat that the swim was a non-wetsuit one, the athletes lined up for their 750m swim with spectators lining the course for the third edition of the Malmö ETU Sprint Triathlon European Cup.

A superb swim from Great Britain's Chloe Pollard who comes to this race with a strong pedigree of swimming, having won her Age Group title in Bratislava in 2017, then the U23 World title in Penticton. With a silver recently in Fyn, behind the powerful Sofiya Pryyma from Ukraine, she arrived in Sweden ready to set the pace and that is exactly what she did. Exiting the water a step ahead of Vera Vilaça POR, the pair were in the sights of Margot Garabedian FRA. The cheers certainly rang out loud when Lisa Nordén chased up the ramp to T1. Here she was, perfectly placed and with the bike and run ahead of her it was on the cards that she would take a home victory.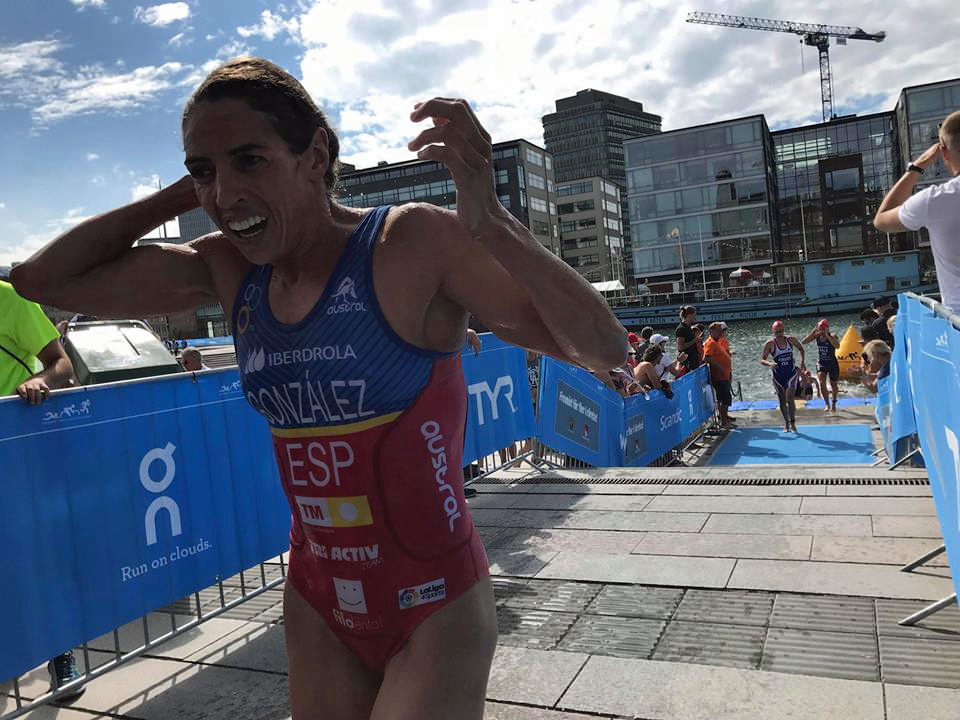 The bike was where we saw the early leaders subdued and the powerful riding of the more experienced athletes created opportunities for them. It was going to be all down to the run and this is where it got really exciting.
Nordén was suddenly aware of the threat of Garabedian, who had lost valuable time on the bike. On the turns out on the run course Nordén was able to gauge just how close the Frenchwoman was and keep some control over her but at the same time as this threat was under control, a Spanish athlete was charging through the field and having the race of her life.
With a not bad swim and a pretty good bike, Miriam Casillas García was flying. From being some 40 seconds back as they came in to T2, Casillas set about chasing down anyone in her path.
With a stunning 17:32 to finish, she passed Garabedian and then with Nordén unable to respond, eased past the home favourite to take the finish tape and the gold medal.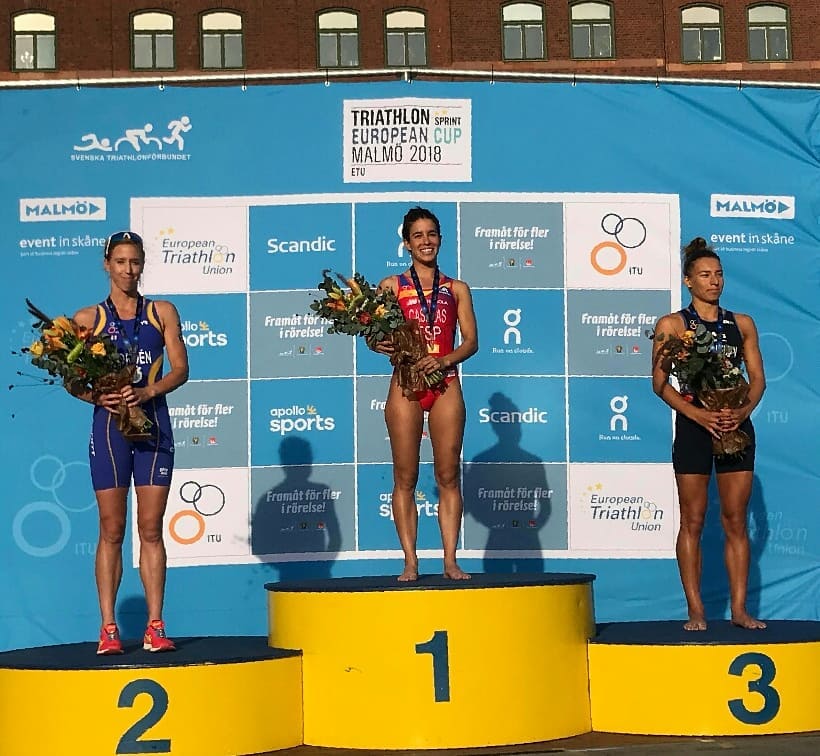 Absolutely delighted after the race she said, "'Just be patient, trust the process,' perhaps the most repeated sentence to myself in the last year. Thank you to everyone around me, thank you @pstriathlon and #TheTriathlonSquad . 'Sé paciente, confía en el proceso' probablemente la frase que más me he repetido a mi misma durante el último año. Gracias, de corazón, a todos. »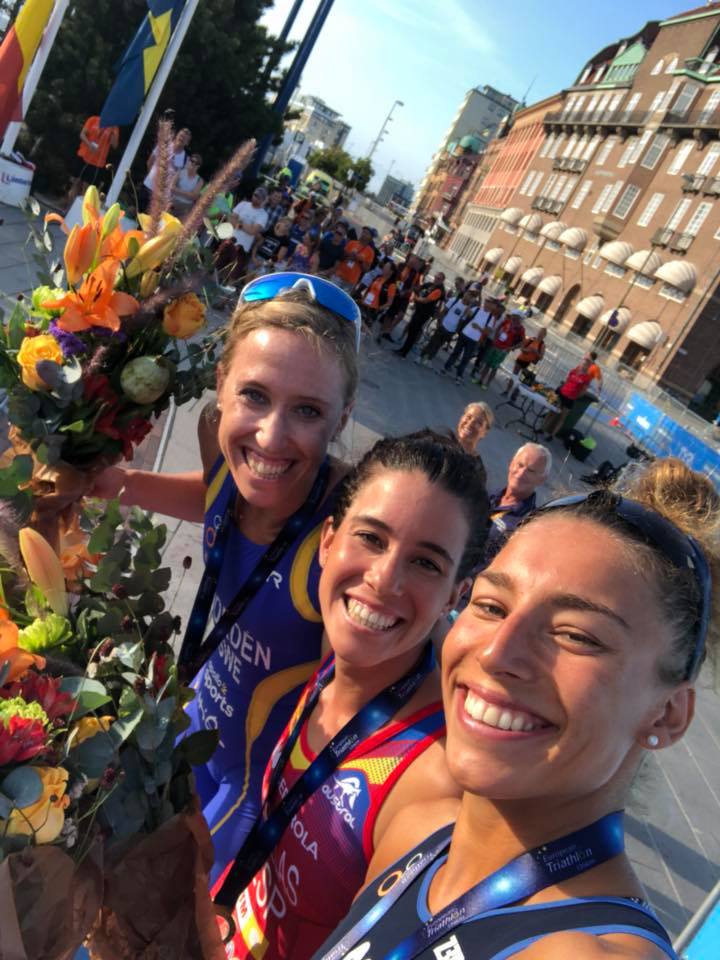 With four athletes going under 18 :00 on this course, the fastest being Bronwen Owen, who clocked 17:19 including a ten second penalty, this was a fast-paced final run and confirmation that the course in Malmö is well-designed and one to watch out for in future years.
How would the men do?
Who would take the title?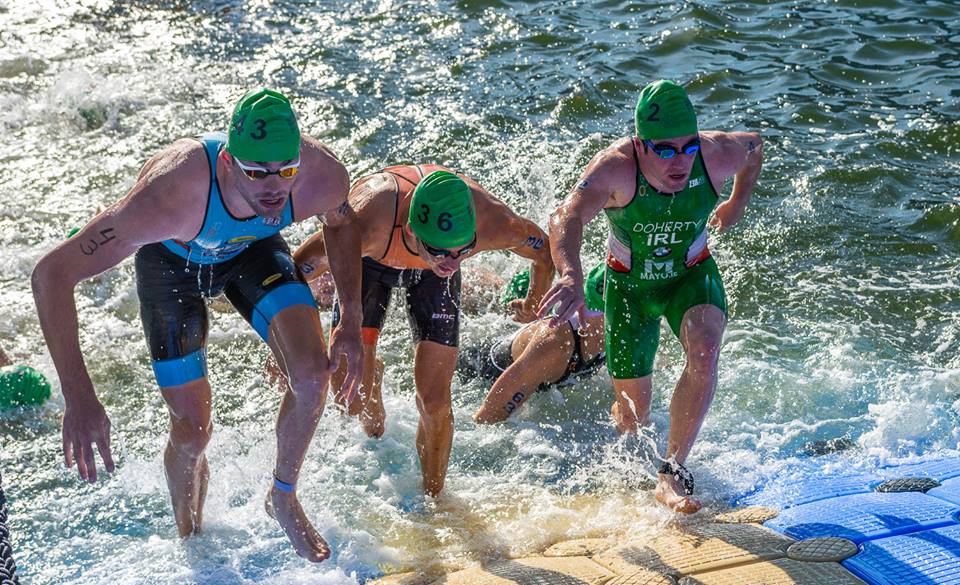 Well, there was no surprise when Raoul Shaw FRA led them out. With a whole range of big hitters in the bike pack, there would be a chance to break off the front and with some athletes coming here from a solid WTS series we were expecting some fine displays of riding.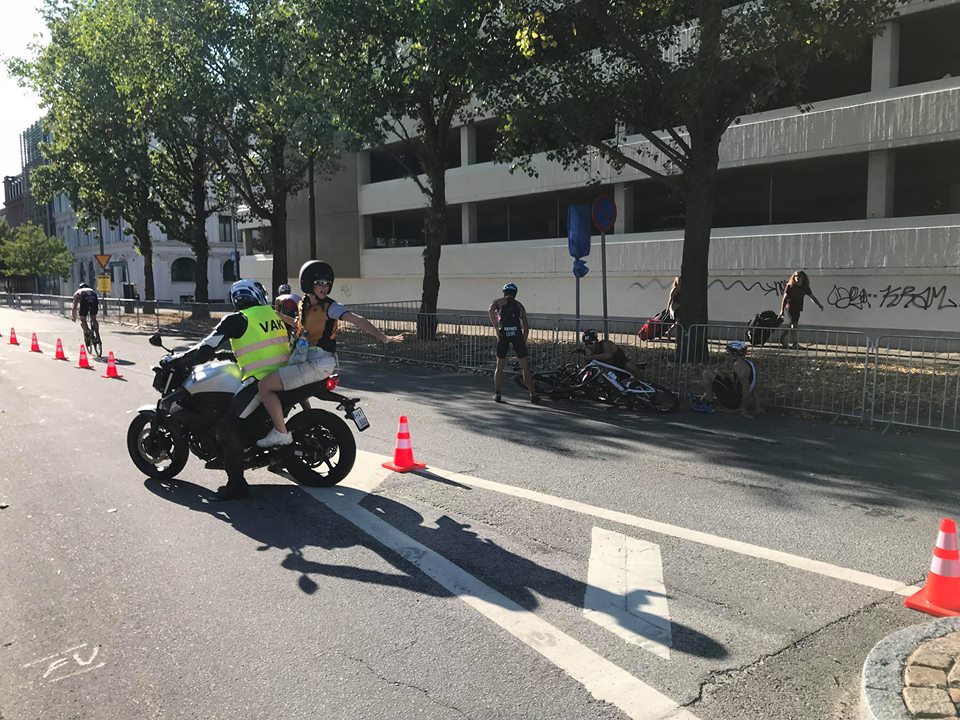 Sadly, for some, the clip of wheels, or the irregularity on the road is enough to bring them down and five athlete tumbled out on the 4-lap course. Quickly managed. Luckily no serious injuries.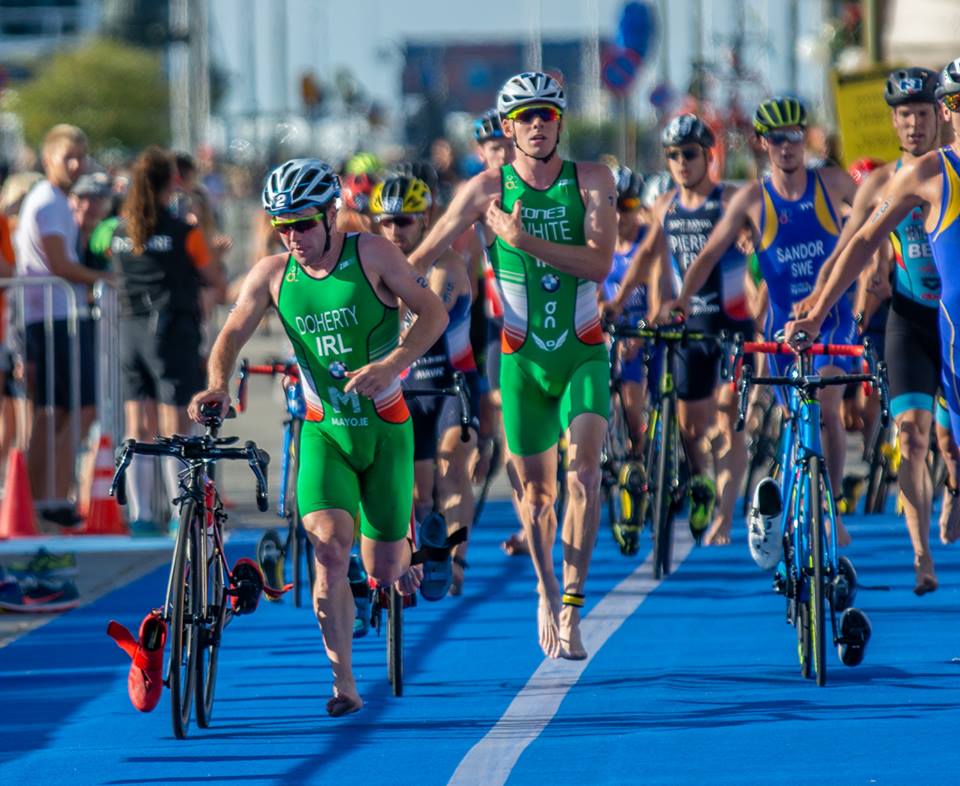 Fired up after a creditable 4th in Tartu and winner of silver here last year Con Doherty led them into T2 with teammate and WTS regular Russell White alongside. It was looking good for the Irish lads but as the pace was pushed harder and hard on the three lap run course, White began to struggle.
Gabriel Sandör was doing his best to edge to the podium and the home crowds were cheering and urging him on but he was locked in battle with France's Paul Georgenthum whose power in the water will bring him out with the leaders.
Ahead Doherty was being targeted by two Brits. Callum Johnson and Morgan Davies were flying. Despite a valiant effort from Doherty, Davies was unstoppable and his 15:06 could not be matched. Johnson did his best to catch the green uniform of the Irishman but just ran out of space, missing the silver by a fraction.
To the delight of the local supporters, Sandör found enough kick to push the Frenchman Georgenthum back into fifth. With Jack Willis and Liam Lloyd coming home in 6th and 7th and with Ian Manthey on his journey from Germany to Ireland and currently racing under the ITU flag and White coming home in 8th and 10th, this was a certainly a day of British and Irish domination.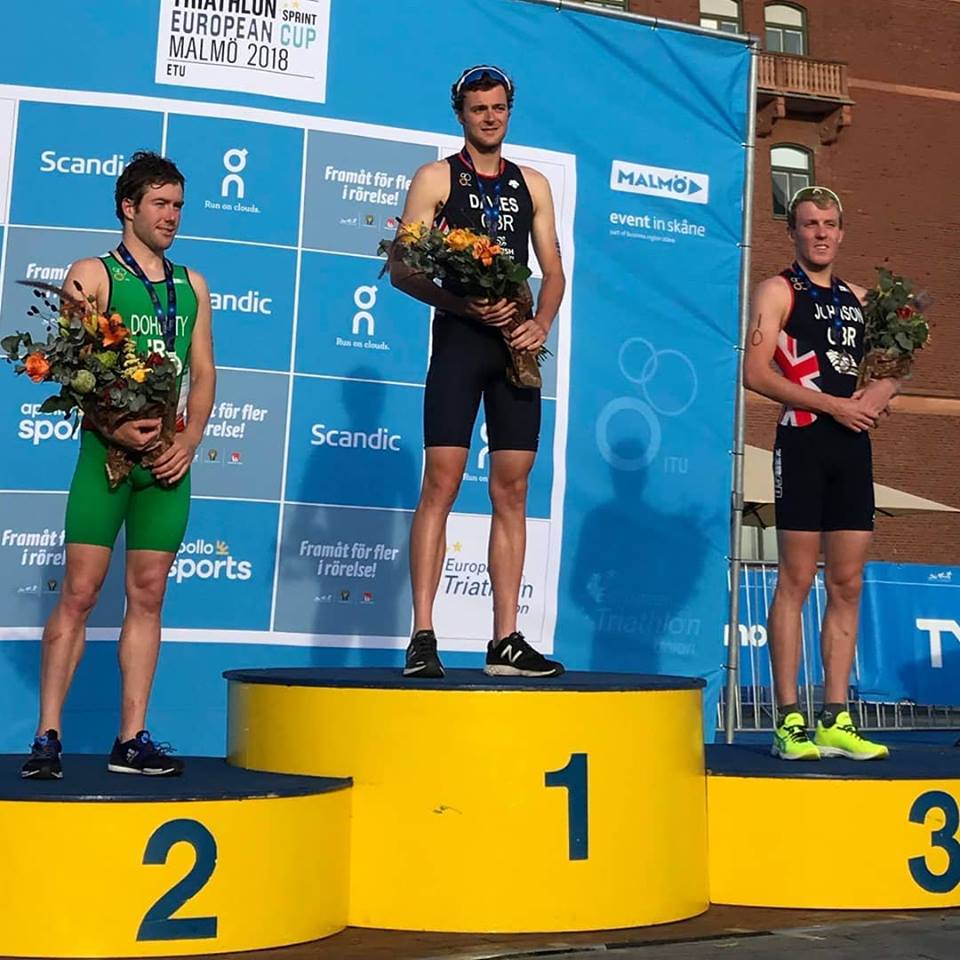 But the final word goes to our winner, "Couldn't have asked for more Yesterday, Knew I was in great shape but you never know what the competition brings and these boys had me going full Gas to the line! Really happy to pull off the win. Great to share the podium with @con_doherty & @caaljohnson, and great racing from the British and Irish boys! @triathlonireland #triathlon #ContiCup"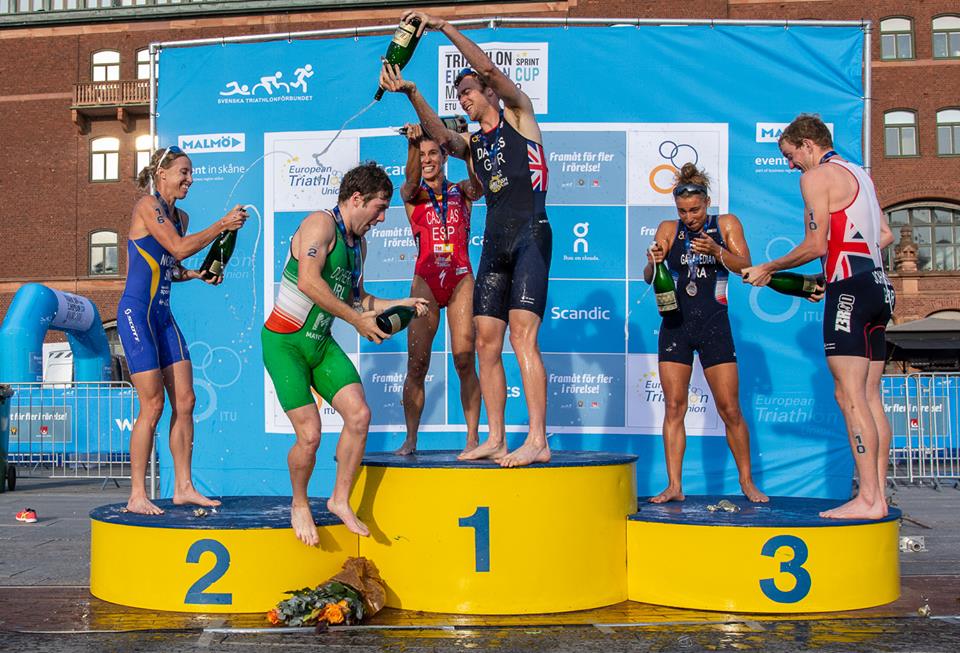 Our thanks got to Ladislav Demko, Athlete Manager from ON AG, to ETU Vice-President, Denis Jaeger, Margot Garabedian and to Triathlon Ireland for sharing their photos with us.

Related Event: 2018 Malmö ETU Sprint Triathlon European Cup
Latest
Videos
---
Latest
Event Galleries