NEWS
European Youth - on top of the world
By Paul Groves
|
11 Oct, 2018
We were crossing our fingers all afternoon but we did not really need to.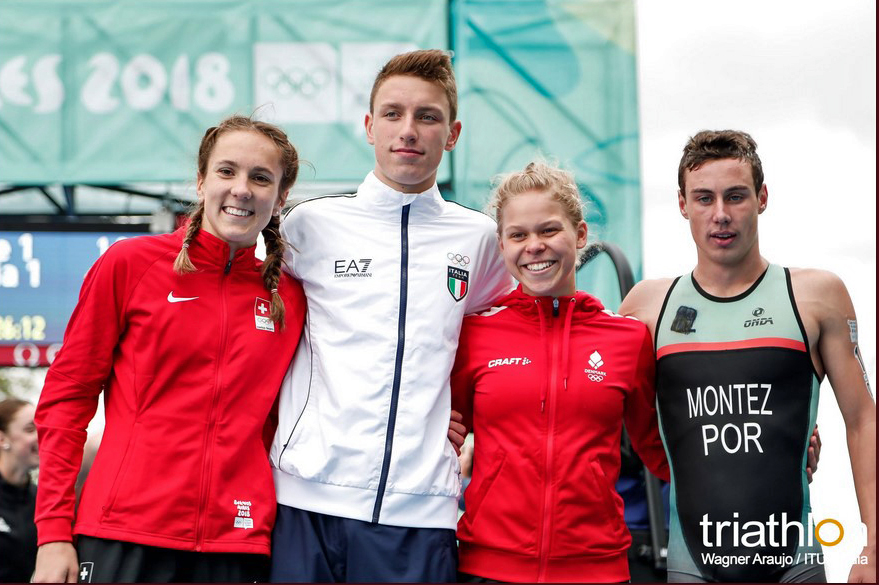 Team 1 Europe are Olympic Champions. A comfortable margin of victory over Team 1 Oceania gave gold to Europe, silver to Oceania and a bronze medal to Team 3 Europe.
An amazing opening leg from Sif Bendix Madsen DEN, has underlined her return to form. Silver medal as an individual athlete, she blew aside the YOG Champion from South Africa, leading into the handover with almost 20 seconds advantage. Against the YOG Champion from New Zealand, Italy's Alessio Crociani lost the advantage but nevertheless handed over to Anja Weber SUI with the team still in a good position. She was able to claw back a bit more of that lead from the 3rd leg New Zealand athlete and with the title in sight, it was Portugal's Alexandre Montez, whose biking power was enough to take him past the Australian athlete and comfortably into the gold medal place.
Behind these two powerful teams, it was an amazing sight to see three more European teams, put in an impressive performance each as the final podium place was decided. It was the combination of an opening German duo of Marie Horn, Henry Graf, Emilie Noyer FRA and Igor Bellido Mikailova ESP that proved just too strong for the others and it was Team 3 Europe that claimed the bronze medal.
4 European teams in the top five sends a very clear message to the rest of the world.
For a longer report, by ITU's Olalla Cernuda and of course a selection of Wagner Araujo's amazing photos, click this link.
Related Event: 2018 Buenos Aires Youth Olympic Games
Latest
Videos
---
Latest
Event Galleries