NEWS
ETU launches its Innovation Award
By Paul Groves
|
30 Apr, 2019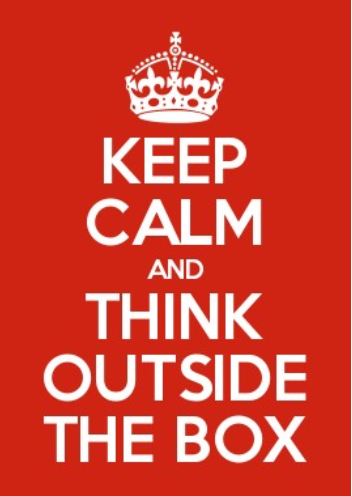 Innovation and triathlon are good partners. Take any look at the old pictures and the new and you will see tremendous technological improvements. Watch any top-level race and you will see tremendous improvements in the way that the event is delivered. Watch any international athlete and virtually everything they do has evolved and everything will of course continue to evolve.
How did we get to where we are and how will we continue to develop? Well, that's all down to ......
Thinking outside the box.
It was thinking outside the box that gave Greg Lemond the famous 8 second advantage in the 1989 Tour de France. The 1989 edition of the Tour de France is inextricably linked with the first use of tri-bars in the peloton. Greg LeMond started the final time trial 50 seconds behind Laurent Fignon on the General Classification.
From that point onwards, triathlon has been seen as the market leader in development across the three disciplines and in recent years, eyes have turned to that fourth discipline, the transition.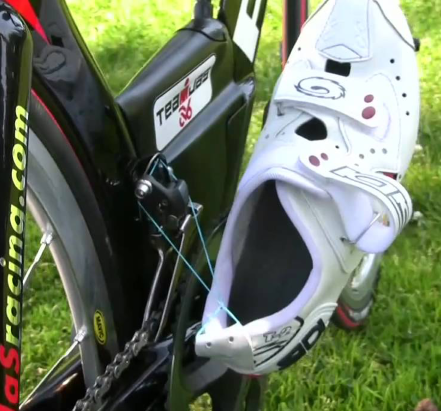 Rubber bands to hold your shoes in place for a quick escape from T1.
Renato Bertrandi, ETU President explains, "We are, with this Innovation Award, following the ETU Executive Board Vision. With it, we hope that we can reach out to and help all of our Stakeholders. This initiative that is mainly focused on the younger members of our European Federations is being promoted by us in the knowledge that our sport has, for many years now, been the test bed for many innovations that have been Introduced and used effectively not only in ours but also in other disciplines.
Triathlon, delivered by ETU, is a sport that really attracts attention and by continually promoting not only the swim, bike, run and ski elements of our multisport portfolio we know that we can continue to catch the eye of the major brands already present in our sport. By maintaining this high level of promotion, we can continuously create and indeed hold interest in Triathlon and that will deliver with great benefits and a "win-win" outcome for athletes, coaches, spectators and organisers.
I am sure that there is great potential out there just waiting for that opportunity to shine and we would like, with this initiative, to provide a little help to those that might not have the economical means to start.
We are currently looking for a title Sponsor because we believe this is a positive first step which will need more funding in the future."
Well, the ETU Executive Board has been putting its collective head together and there is now great news for anyone who can come up with a truly innovative idea. It was Executive Board Member Martin Breedijk, who was tasked with taking this forwards and we had a chance to chat with him about this.
Martin, what has been the inspiration for this move?
Well, we discussed this informally and then as an Executive Board proposal. Basically, the ETU Board would like to start an annual ETU Triathlon Innovation Award starting in 2019. We'd like to use this award, supported by a top sponsor, to encourage young people to come up with innovative ideas within triathlon or related endurance multi sports like duathlon and winter triathlon.
When will this award be presented and how?
The best occasion for such awards is of course at the Annual ETU Gala Dinner. This is where all the National Federations will be together, for the Presidents' Conference and easily the best and most prominent occasion for great and new ideas to be seen and shared.
What do you have to do in order to be in with a chance to win this award?
We have to have some rules but they are really very simple
Applicants have to be a member of one of the member federations of the ETU.
Applicants must have an age between 18 and 30.
The idea presented must be an innovation in triathlon in any way. It can be for example a product, a service or a new event format.
The innovation must not be more than three years old as of the judges' panel meeting.
The innovations must not have been awarded in another competition.
How will the winner of the award be decided?
We looked into this in great detail and in order to make it as transparent and open as possible, we set the following criteria will apply when evaluating the entries:
Level of innovation involved.
Market readiness – whether any further development or demonstration is required in order to achieve market penetration.
The local, continental and worldwide market potential of the innovation.
The added value by the introduction of the innovation to the sport.
Environmental impact.
So, there will be a jury?
Oh, yes. It will be just like any of the television talent shows and we will have a jury made up of three people.
One representative of the ETU executive board.
One representative of the triathlon industry.
One representative of the hosting country of the Presidents Conference.
Is this going to be a stand-alone prize, winner takes all?
We are hoping that this initiative will really motivate people. No doubt there are so many ideas out there just waiting for a chance to be seen. We plan to have awards for a maximum of three innovations, which will be awarded in ranking according to their 'spot on the podium'. The ETU shall invest € 6,000 as allocated in the budget. The jury will be able to decide to recognize and award three, two or just one idea and the prize-money will be distributed according to a set rate.
So the prize-money will be distributed in pretty much the same way that they do for the Elite athletes?
Yes – that is a process that works.
| | | |
| --- | --- | --- |
| 3 Winners | 2 Winners | Winner |
| 1. € 3,000 | 1. €3,500 | 1. €6,000 |
| 2. € 2,000 | 2. €2,500 | |
| 3. € 1,000 | | |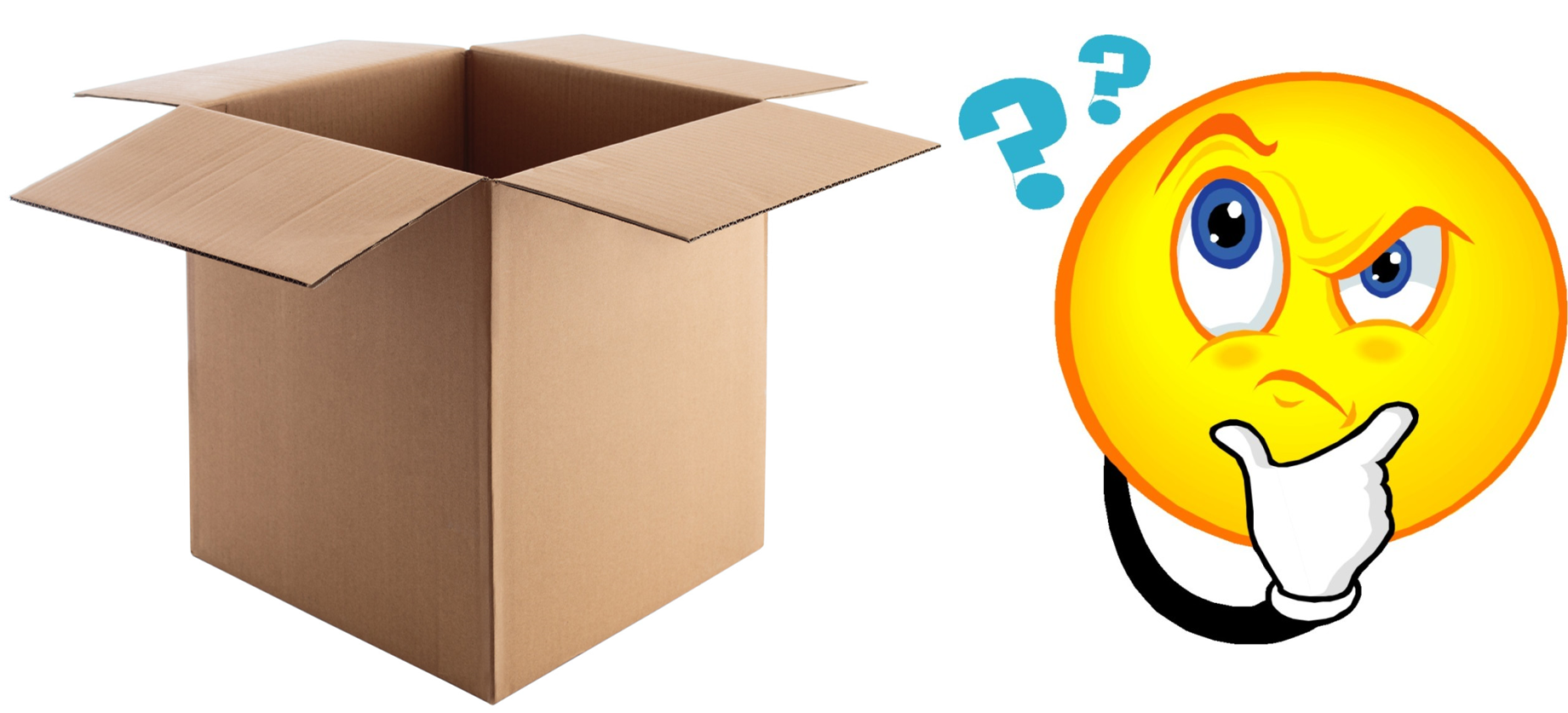 The deadline for entering this competition is December 1st 2019. The applications can be sent to the ETU headquarter via etu_hq@etu.triathlon.org. If you want to send applications which contain material that cannot be send by email (for example a prototype of the product) you can send it by post to:
ETU Secretary General
Koolmijnlaan 185
3582 Beringen
Belgium
Latest
Videos
---
Latest
Event Galleries