NEWS
ETU - Age Group athletes take the Challenge to go further
By Paul Groves
|
07 Nov, 2016
Long and Middle distance racing in Europe has long been a tradition. If we look at some of the most iconic races; Almere, Nice (in its old format of 4k, 120k, 30k), Roth, Kärnten, Nice and now some of the newer events, we see that popularity for "going long" is not diminishing. What we need to ensure, however, is that the quality of these events is not compromised and that when an athlete trains for, pays for and then races over full or half distance, they get full value for money in a safe and fair race that is not a travesty of the purity of long-distance racing.
Over recent years ETU has worked closely with the Challenge Family to try and ensure just this. Using tried and tested venues and relying upon dedicated Local Organising Committees, working under the Challenge Family banner, we have seen some great races and even greater performances. There have been areas where improvement was needed and with the feedback from athletes and technical officials, ETU strives to continually improve the racing experiences by close co-operation with Challenge Family and their organising teams.
2016 saw races over the middle and long distance in Poznań and Walchsee. Poland and Austria were the hosts and both events were well-attended. It is always interesting to see what medal-winning athletes have done in the past and what they have gone on to do after stepping up onto an ETU podium.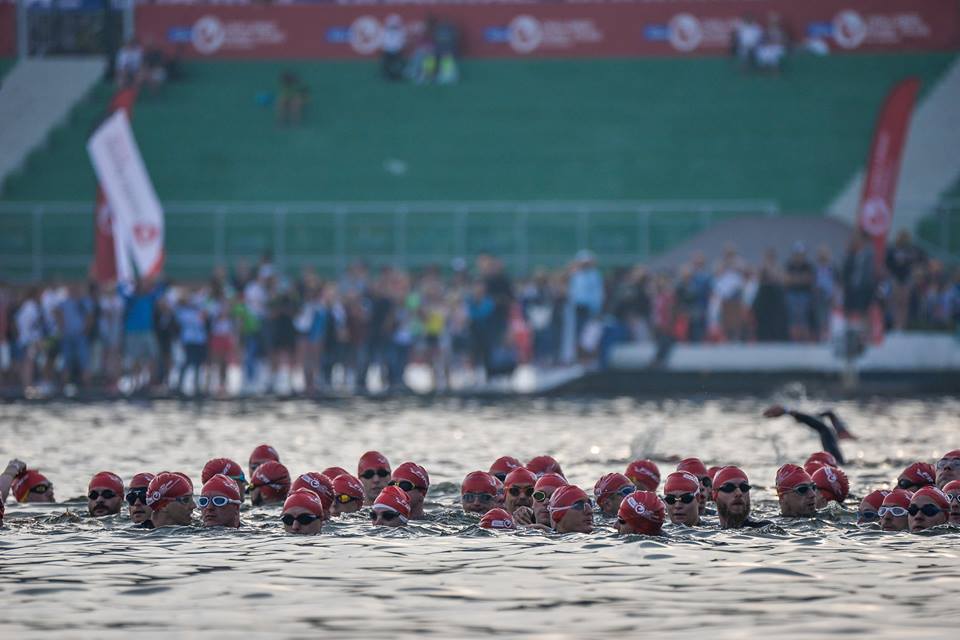 In Poznań gold did not go to Jack Schofield GBR in the 20-24 category. He took a silver behind Poland's fast-running Kacper Smuda but he then went on to take a bronze in the Oklahoma ITU Worlds, which were raced over what we came to know as the "Nice Distance" after ITU pretty much settled for the 4k, 120k, 30k format in the 1990's.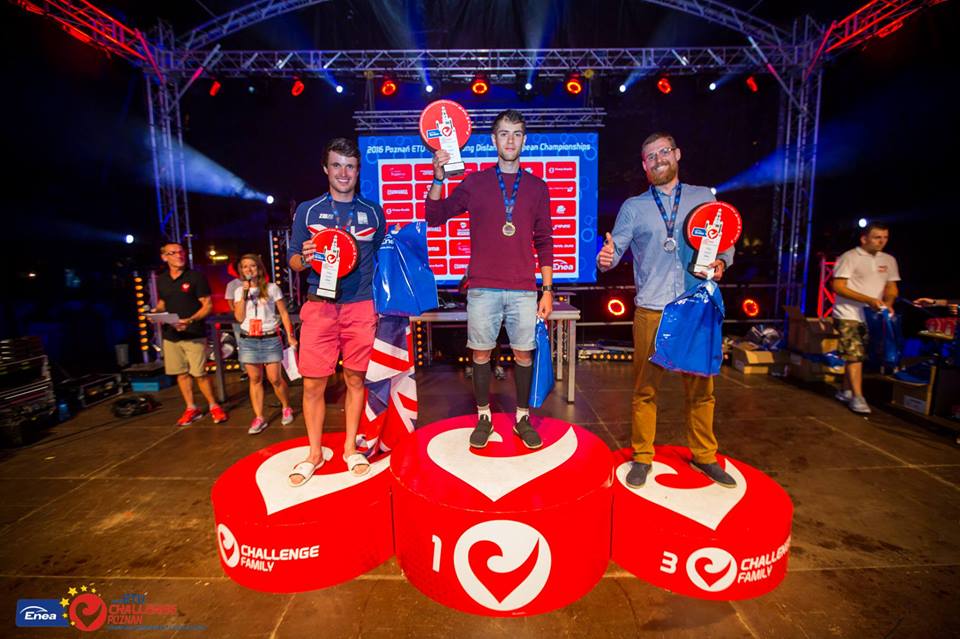 In the 30-34 category, Britain's Sarah Leakey improved upon her 2015 Weymouth silver with a gold in Poznań.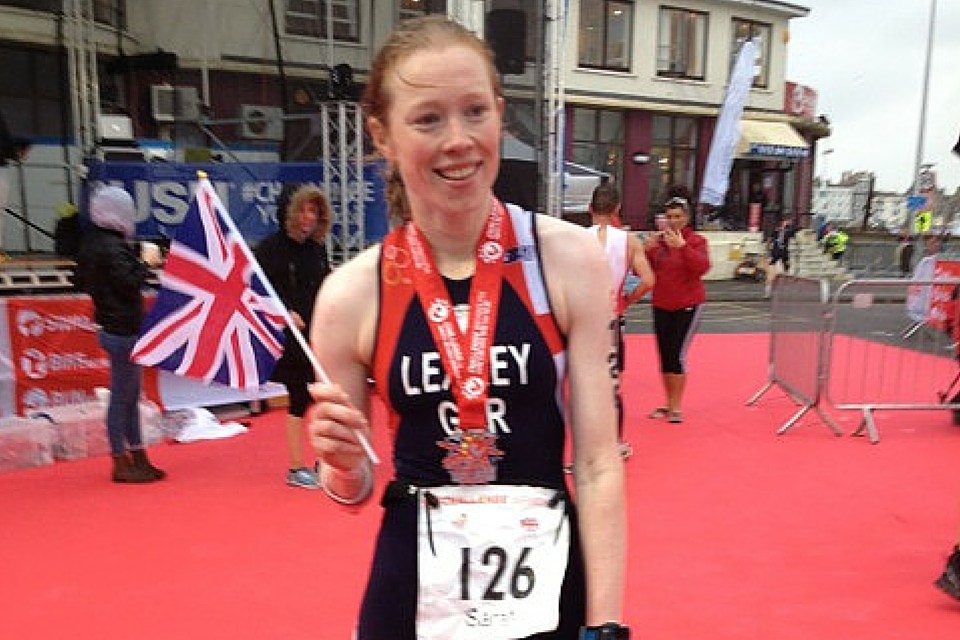 Sweden's Rasmus Sellehed finished in silver medal position this year, showing a vast improvement on his 5th in Motala (ITU) in 2015 and Frenchman, Cédric Largajolli, with a 10th place in Motala and a bronze in Weymouth had once more to settle for bronze.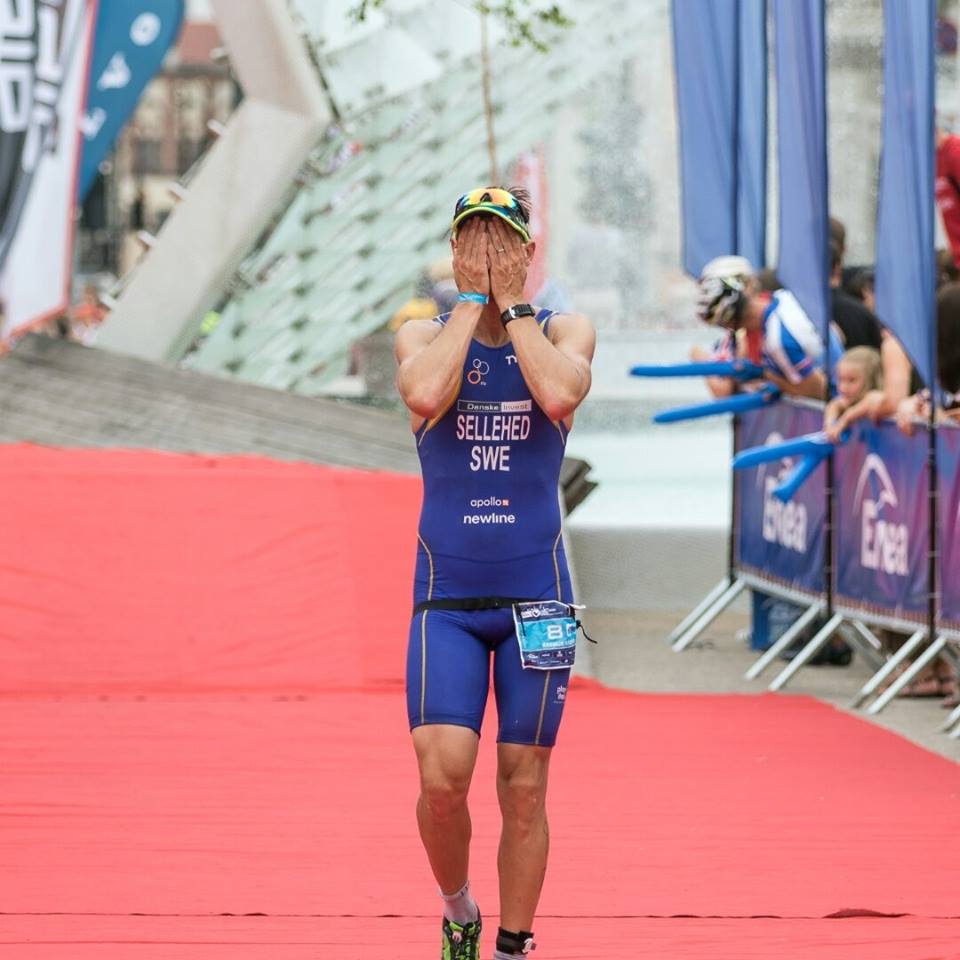 In the next category, it was once more a gold medal for Switzerland's Tamara Larizza. She missed out in 2015, following her victory in Paguera-Mallorca but came back in 2016 to mark a decisive victory in Poland.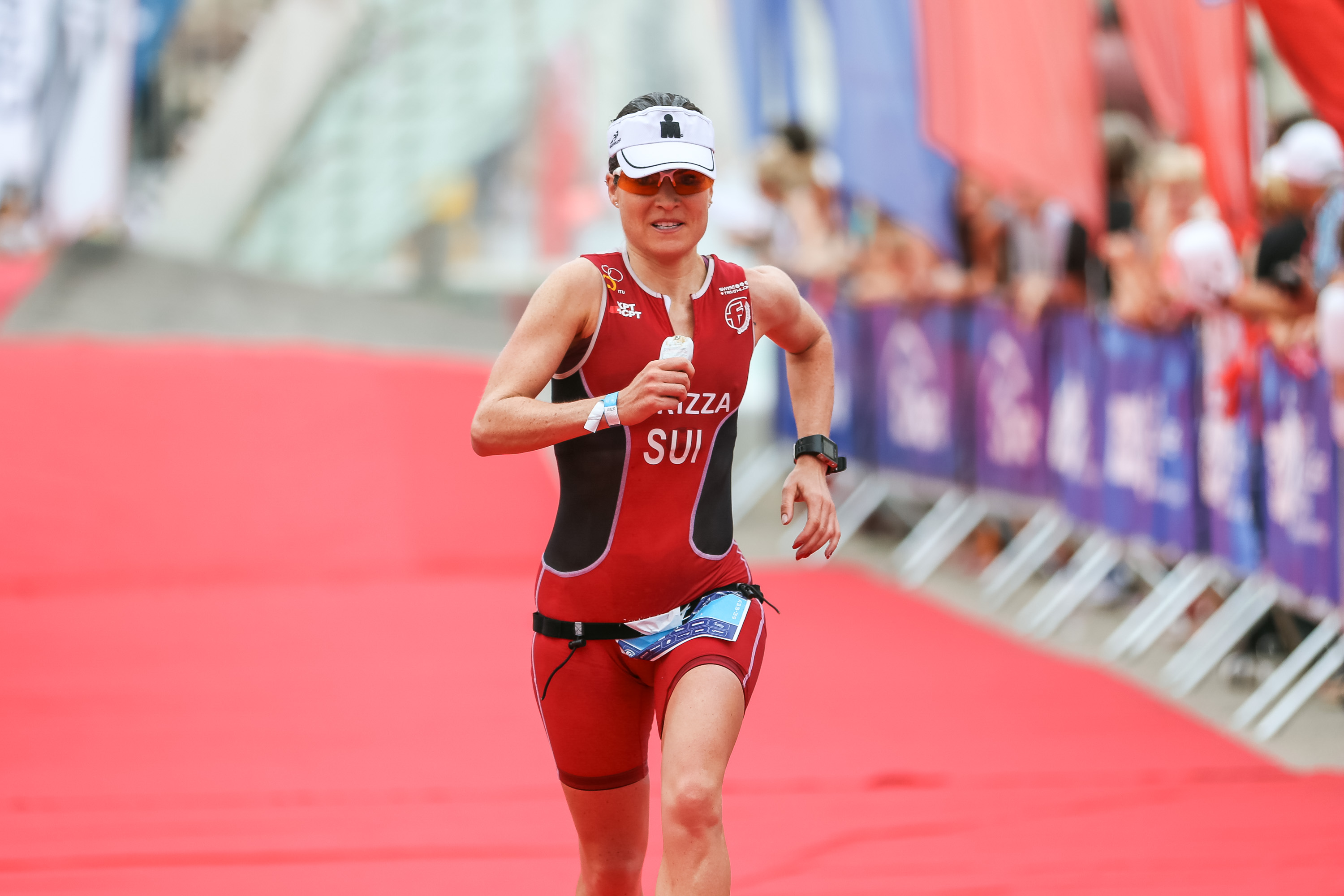 For the 40-44 women's category, a massive improvement in performance gave Finnish athlete, Susanne Heinonen the European title. She has clearly been working hard on the bike and run after her 6th place in Motala and she was a clear winner in Poland. Behind her, British athlete Katy Toms was able to improve upon her Weymouth result but when she came to race in Walchsee later in the year, was unable to repeat her podium pace.

45-49 saw Denmark's Malene Teller Blume put the ghosts to bed after her DNF in Paguera-Mallorca. Her victory, by almost 50 minutes was achieved on the bike and run.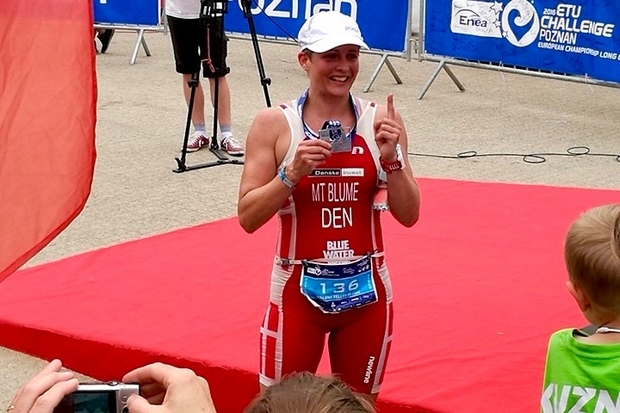 Amongst the men, Sylwester Zydkiewicz POL may still be re-living his race and trying to find out just where he could have cut a few more seconds off his finish time. He crossed the line with the clock showing 9:00:58. If only. If only. If only he could have found 59 seconds somewhere then he would have go that magical sub 9 hour finish.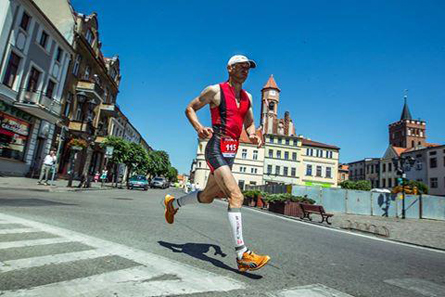 It was a tight race with GB's Kenneth Holder coming home to take silver with a great improvement on his 2015 bronze, only 9 minutes behind him.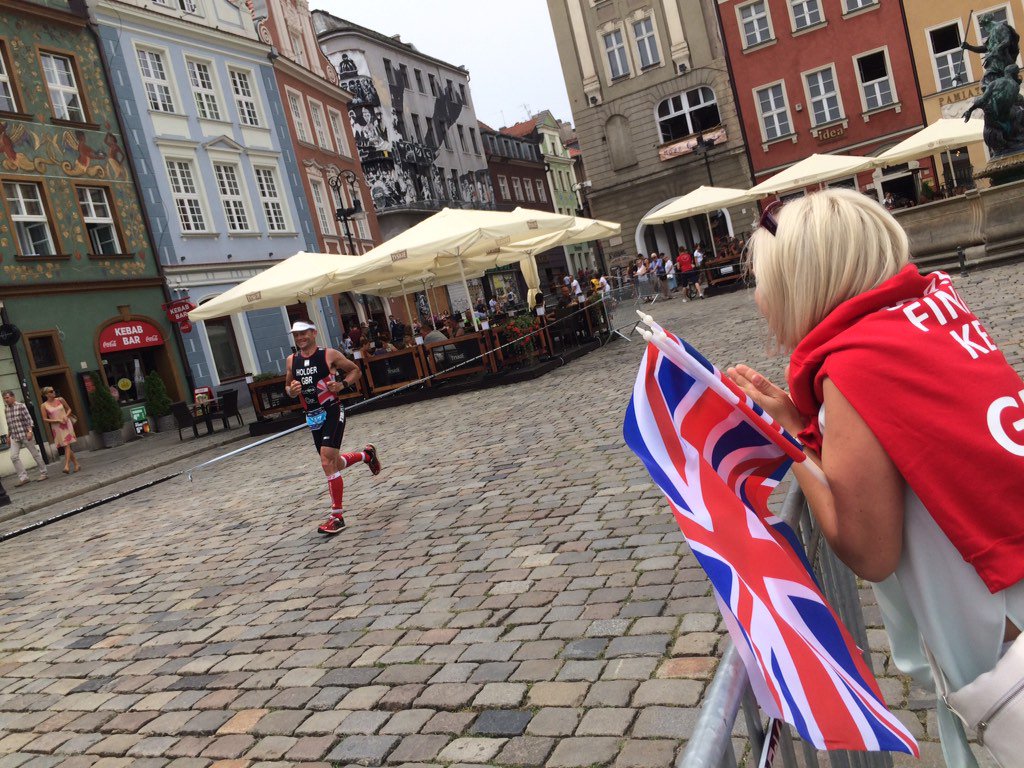 Holder had battled around the course against his rival Paulo Margarido from Portugal. He had taken the Weymouth silver with a powerful final run but this year it was not to be and even with his strength on the run he could not catch the Brit, who had posted the fastest bike split in the category.
Amongst the age group athletes old rivalries exist and new ones are created each year. For the women in the 50-54 category, we saw Denmark battle against Great Britain with Anita Thoning and Jane Senior once more test each other. In the past, they have raced against each other in Almere in 2014, in Motala in 2015 and Poznań this year. In Almere, it was a silver to Denmark and a bronze to GB but that race saw them in different categories, as Senior is, well, senior to Thoning. In Motala, racing together, it was again the Dane who was faster but by only a small margin and only on the run.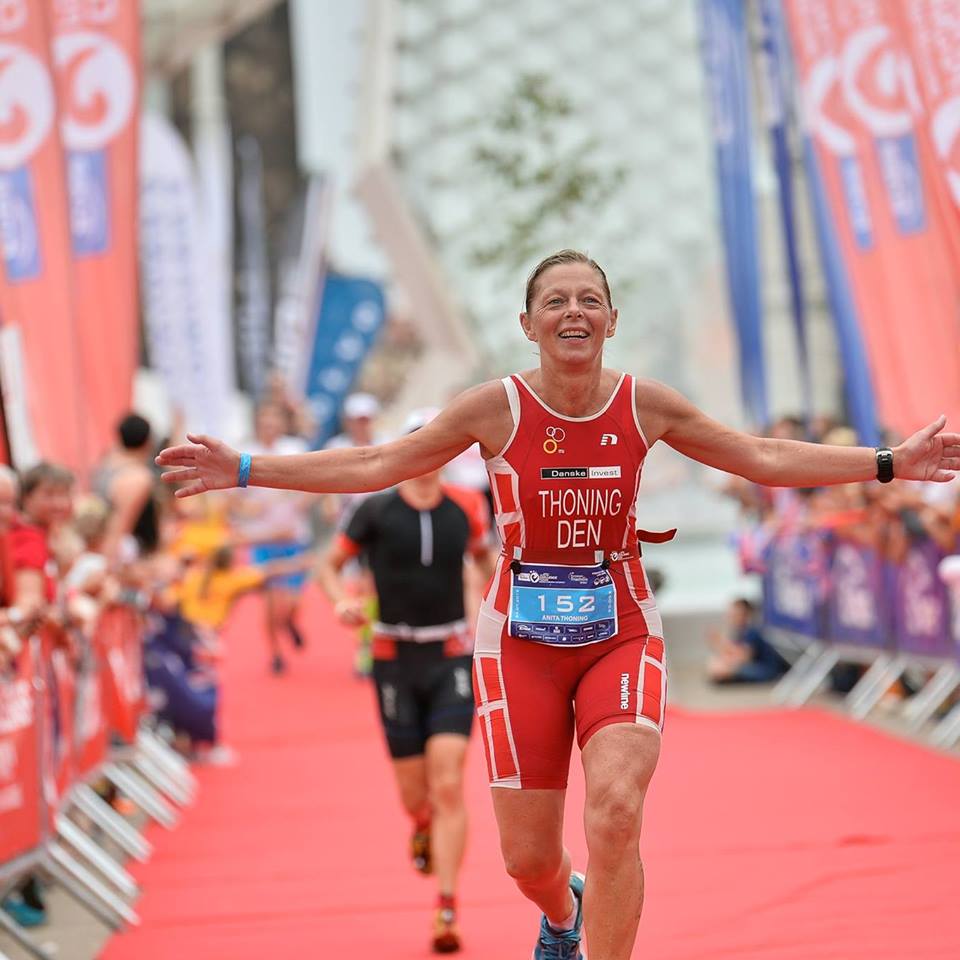 Senior is a much stronger swimmer and biker than the Dane and it is only on the run that she loses out. In Poznań Senior held on well in the final run and, having lost 21 mins over 30k in Motala, she lost only 17 mins. Will she be able to find those extra minutes in 2017?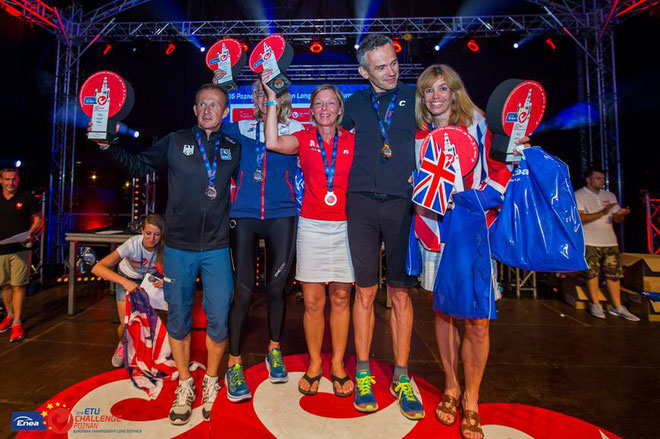 Consistency is important and with Germany's Bernd Markgraf, back to back silvers in 2015 and 2016 show just that. He lost out to gold this year to Josip Mladin Živković after a neck and neck race up to the final run.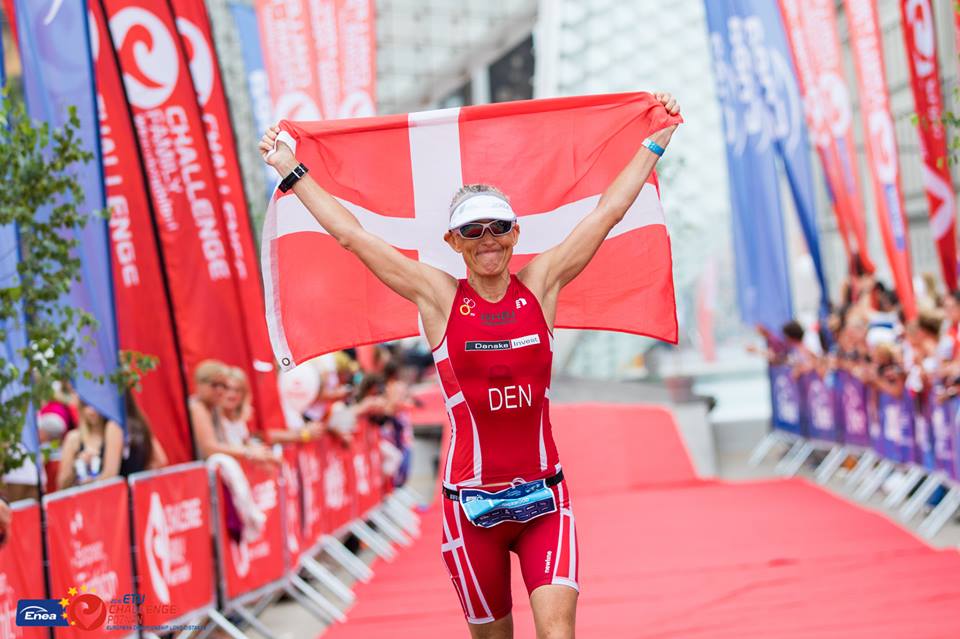 At the moment in Europe in the older categories, there are few who can beat Denmark's Kim Isherwood. A 10:26 in Poznań set her way up the results and adds to her European golds in 2015 and 2015 and her World bronze in 2015. With such strength across the three disciplines, she really is a powerhouse.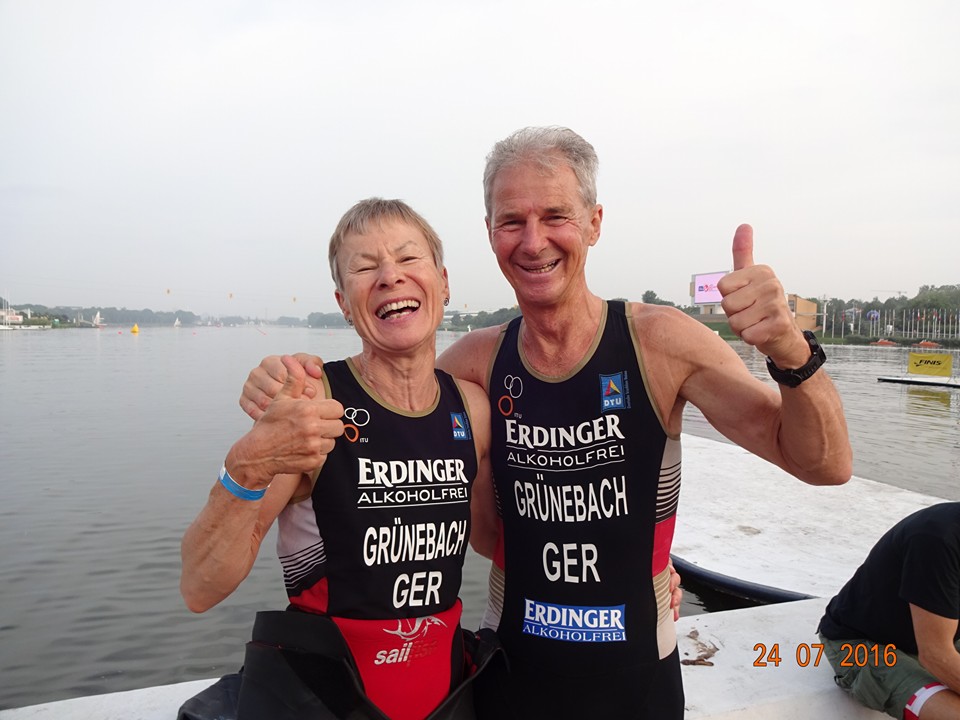 The exciting thing about age group athletes is that they are more likely to diversify and race different distances and disciplines. One of the many couples who give the best example of this is Germany's Grünebach family. Marianne Grünebach, winner in Poznań in the 60-64 category, also took bronze in the Zeltweg Winter Triathlon Worlds and silvers in Motala and Rimini. Her husband, Hans-Peter holds titles from Poznań and Sardegna, where the World Cross-Triathlon championships were held, along with silver medals from Motala, Reinosa and Otepää (ETU Winter Triathlon Championships) and bronze medals from Rimini and Zeltweg. Mix and match. Race and place! Especially if you can combine race day with your wedding anniversary.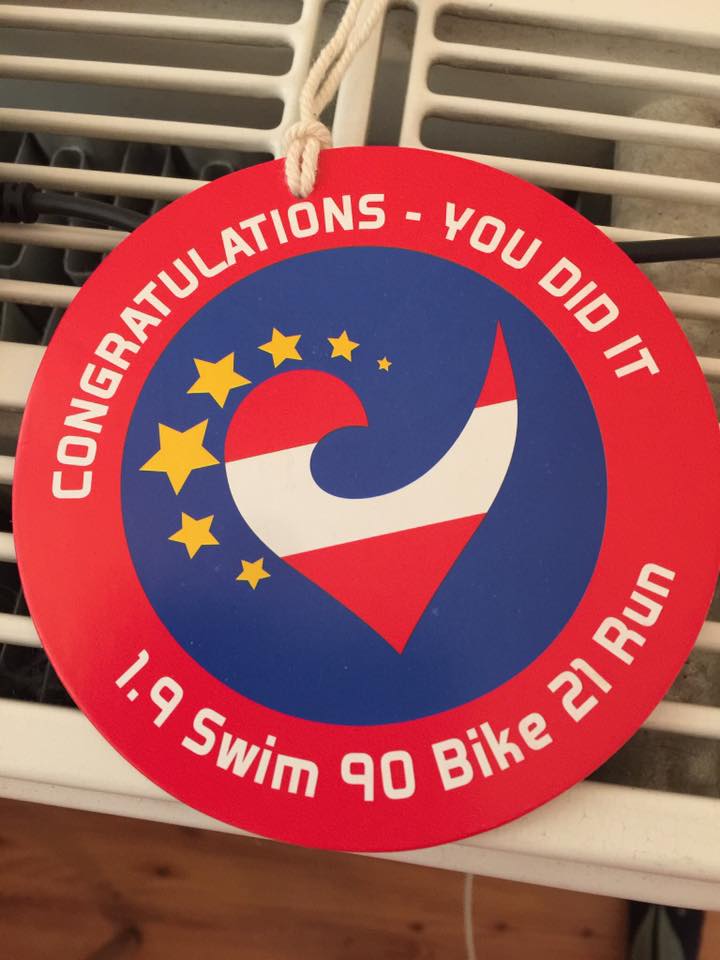 Moving to Walchsee and it was in the younger age groups that we saw the rising star from Germany, Dominik Sowieja make what may be his last appearance as an Age Group athlete for a while. His power was first seen in Kalkar and once again, here in Walchsee he dominated the race from start to finish. His result, in the 25-29 category, was the fastest Age Group result and would have been good enough for a top ten place in the Elite race. It is quite likely that he will be joining those ranks in 2017.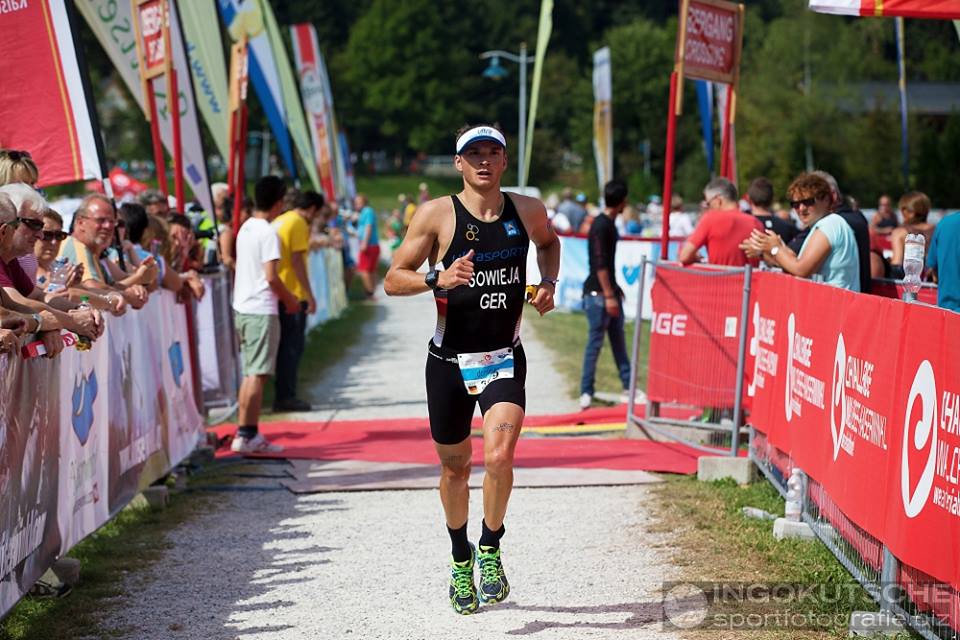 In the women's 30-34 category, we got to see the most exciting finish. With gold going to the host nation, Simone Kumhofer had a lead of just 4 minutes over the current ETU Duathlon Champion, Julia Ertmer GER.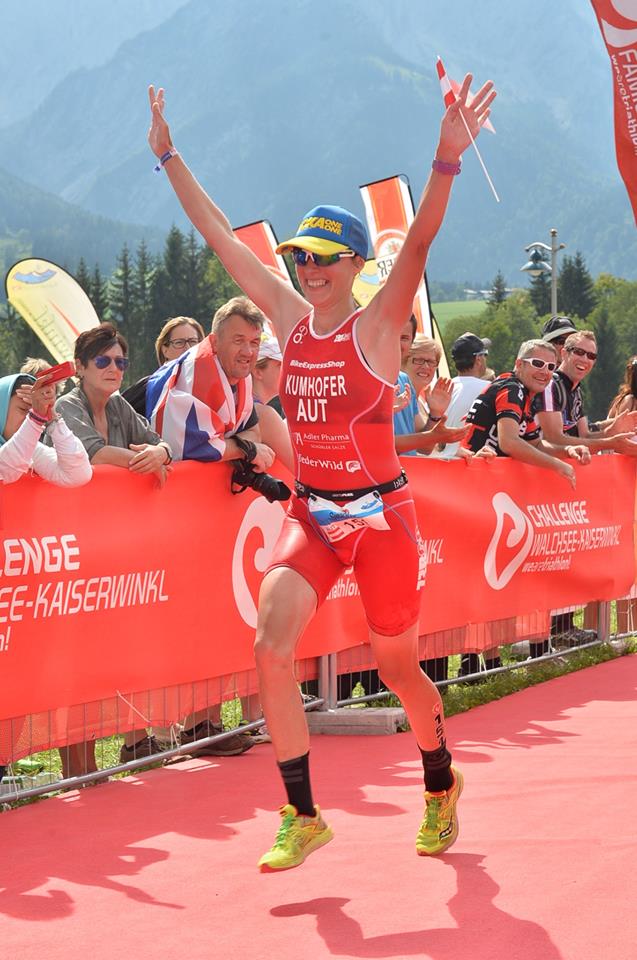 It was nearly a German silver and bronze but with amazing pace, Sandrine Benz SUI split the chasing Germans, nudging Janina Lorenz off the podium in a nail-biting finish that gave both athletes the same time and which sent the timing team and Race Referee away to check the finish photo.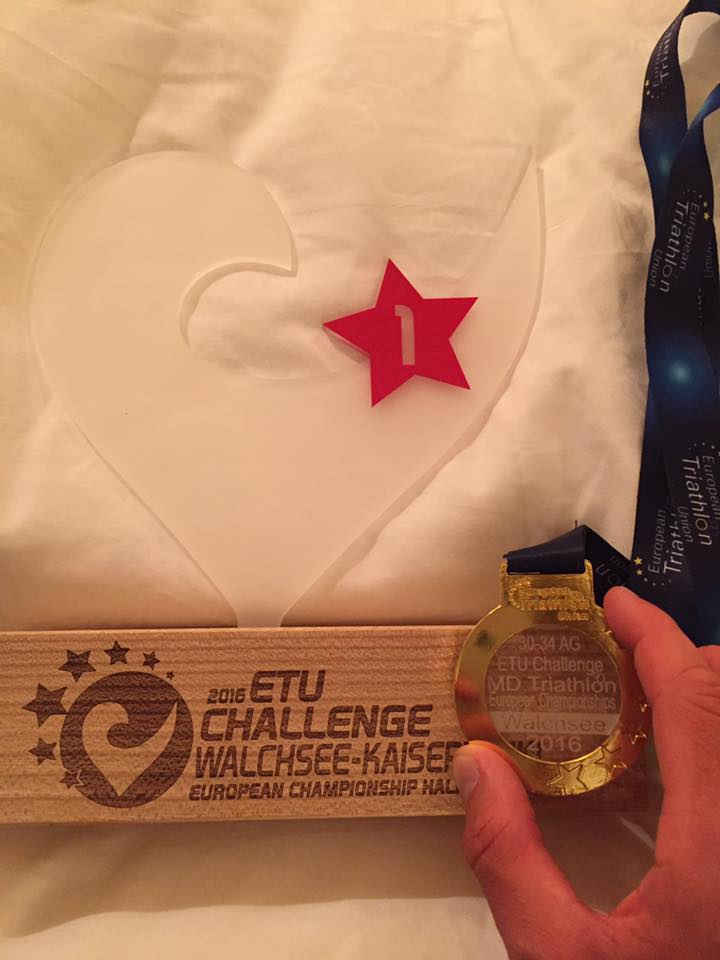 For the men, Florian Brosch GER showed that he is strong on and off road, with a silver in Zittau in 2014 at the World Cross Triathlon Championships and a gold here in Walchsee. Still quite young, he will be one to keep an eye on. Two quite different styles of riding. Power across the board.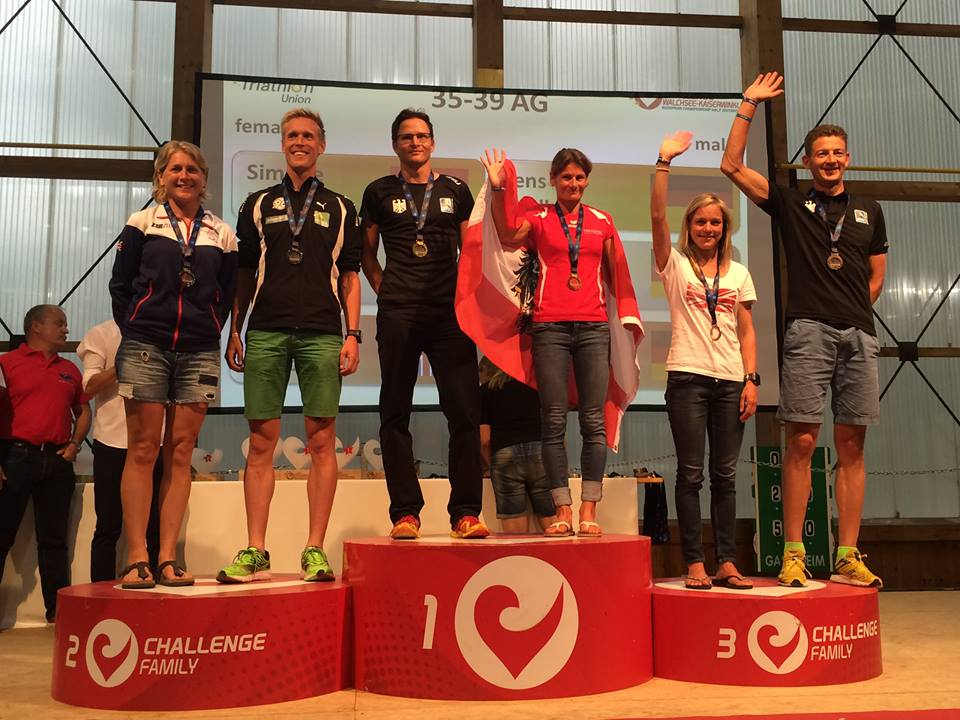 In the next category up, it was once more a home gold with Simone Fürnkranz a comfortable winner. As Austrian champion in standard, sprint and duathlon in recent years, this victory can be added to her gold from Kitzbühel in 2014 and might be incentive enough for her to try racing outside the land-locked nation.
She beat a European and World Champion from Great Britain, Kerry McGawley who holds those titles for winter triathlon. Based in Sweden, McGawley took gold in Östersund (2011) and Zeltweg. Her silver in Walchsee is a great improvement on her fifth in Motala and shows that her training had been going well. With the winter already allowing athletes out on the skis and with two important events ahead of us in January, 2017 Gradistei ETU Winter Triathlon European Cup and 2017 Otepää ETU Winter Triathlon European Championships, we may see her adding to her medal haul.
Britain's Sophie Bubb won bronze in Walchsee but went on to improve that in Oklahoma with a silver at the Worlds. Jens Müller GER added a second European title to his collection, after winning his Age Group in Roth in 2012, he had a disappointing race in the 2016 Vallée de Joux ETU Cross Triathlon European Championships. His victory in Walchsee gave the German Triathlon Union a clean sweep in that category.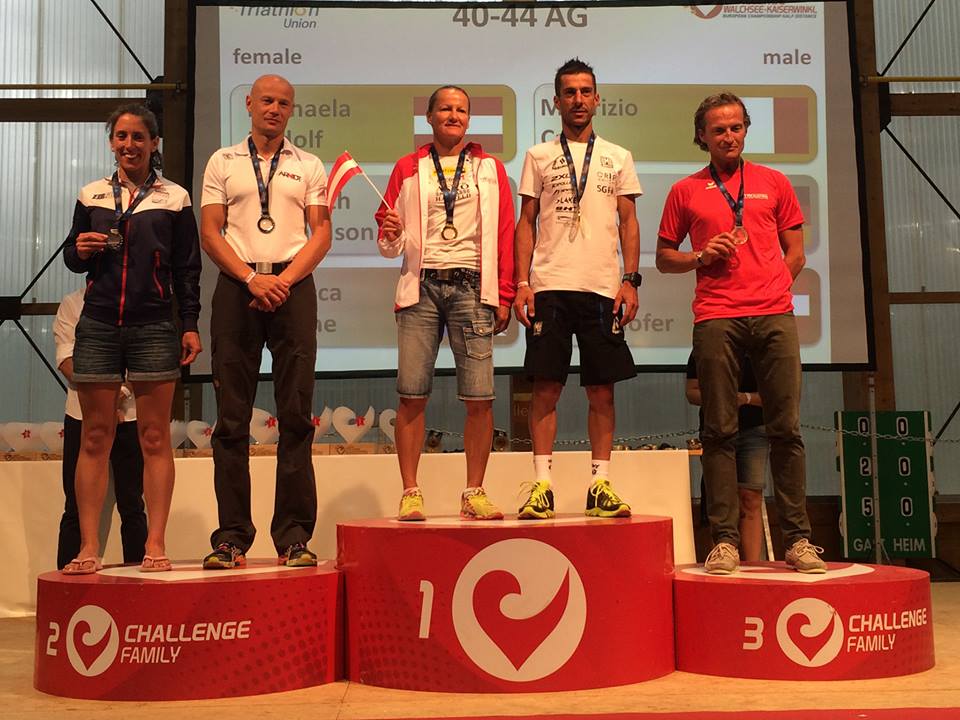 The 40-44 Age Group saw once again an Austrian athlete with a great performance but hitherto only domestic results. Michaela Rudolf took the gold ahead of the British defending champion, Elizabeth Richardson.
Team GB looked strong in this category and with a bit of work on the bike, the faster swimming and certainly faster running Rebecca Nkaone if she stays with triathlon, will be a force to reckon with.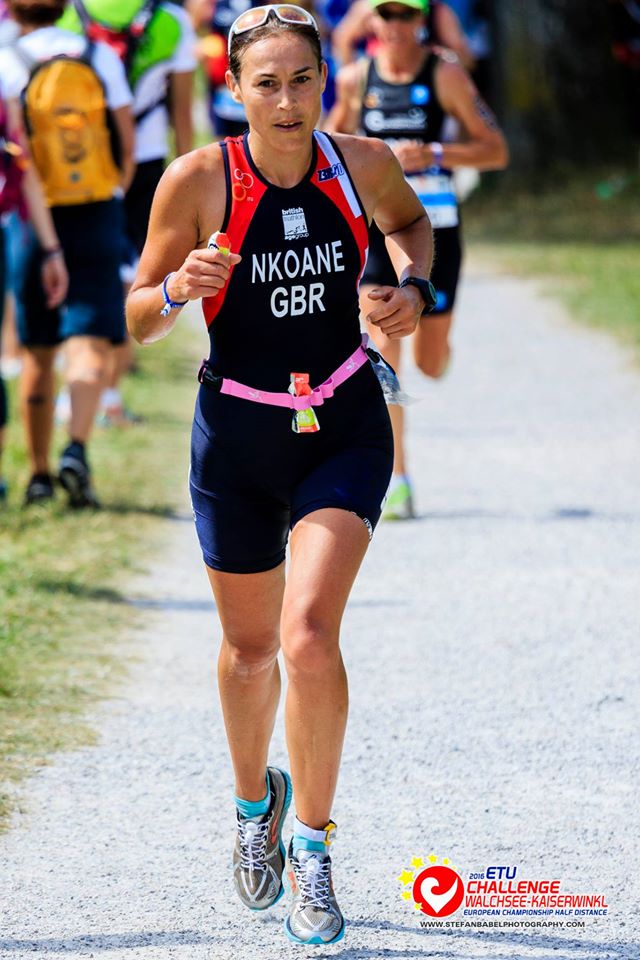 Her 3:06:41 PB for marathon this year puts her high in the UK rankings for distance running and poses a real threat to any athlete she races against in a triathlon.
The threat of substance abuse hangs over our sport and we would be extremely naïve to think we have been spared from drug cheats. Already there are National Federations who regularly test Age Group athletes and in an ideal world this would be routine at any multisport event. This type of cheating cannot be tolerated and when cheats are indeed uncovered, it is rarely at the event they are racing but more often than not some time later. Once their deceit is found, we naturally look back to previous events, to previous performances and of course, to previous medals and titles. Age Group athletes race ITU, ETU, Challenge, Xterra and IM and many other events and it is a real sign of the times that doping cheats are being targeted wherever they race.
With the recent news from Kona that a number of athletes declined to submit to doping tests at registration and that, as a result of this, they were denied a place at the start, we can see that by signing up to WADA we can all make a difference. By failing to submit to the tests these athletes fell foul of the IRONMAN Anti Doping Rules. There is plenty of news about this and you can all make your own minds up about it.
Bernd Hagen GER and Alois Innerhofer AUT took silver and bronze in the 40-44 category, which was won by an Italian. It was the Italian who went all the way to Kona but did not, eventually, race.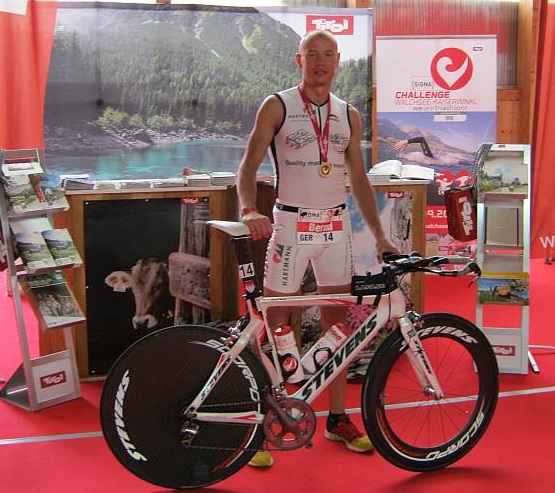 Both Hagen and Innerhofer swam fast but both lost out to the eventual winner on the bike and run. It was Innerhofer's third bronze of the year, after his racing in Zeltweg and Lisbon.
In the men's 45-49 category, the home crowds were in for a treat as long-distance legend, 4 times Austrian Champion. 6 times winner of the oldest Austrian long-distance event that has been running since 1988 in Podersdorf, World Champion in his age group in Winter Triathlon in 2008 and in Zeltweg in 2016, Alexander Frühwirth won by a comfortable margin. Behind him, two German athletes had played cat and mouse throughout the race, with positions changing after the swim and the bike as Harald Funk, part of the Funk triathlon dynasty, lost out to the faster running of Ulrich Sure in the final moments of the race. Watch out for the younger Funk as he races in the Junior category.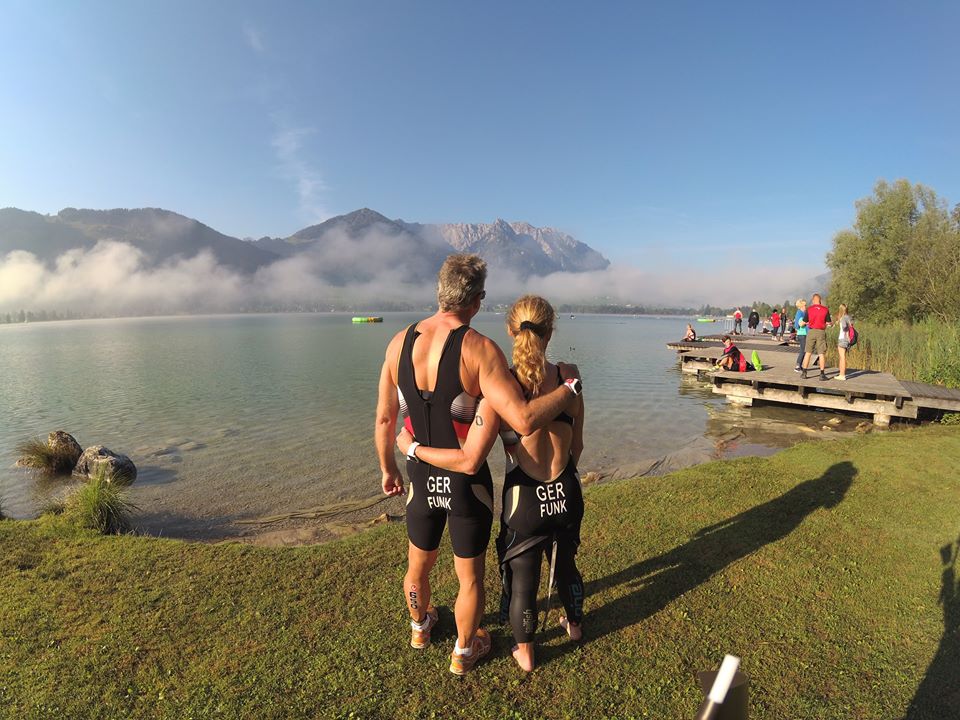 The Funk family still went home with pride, as Heike took silver in the women's race.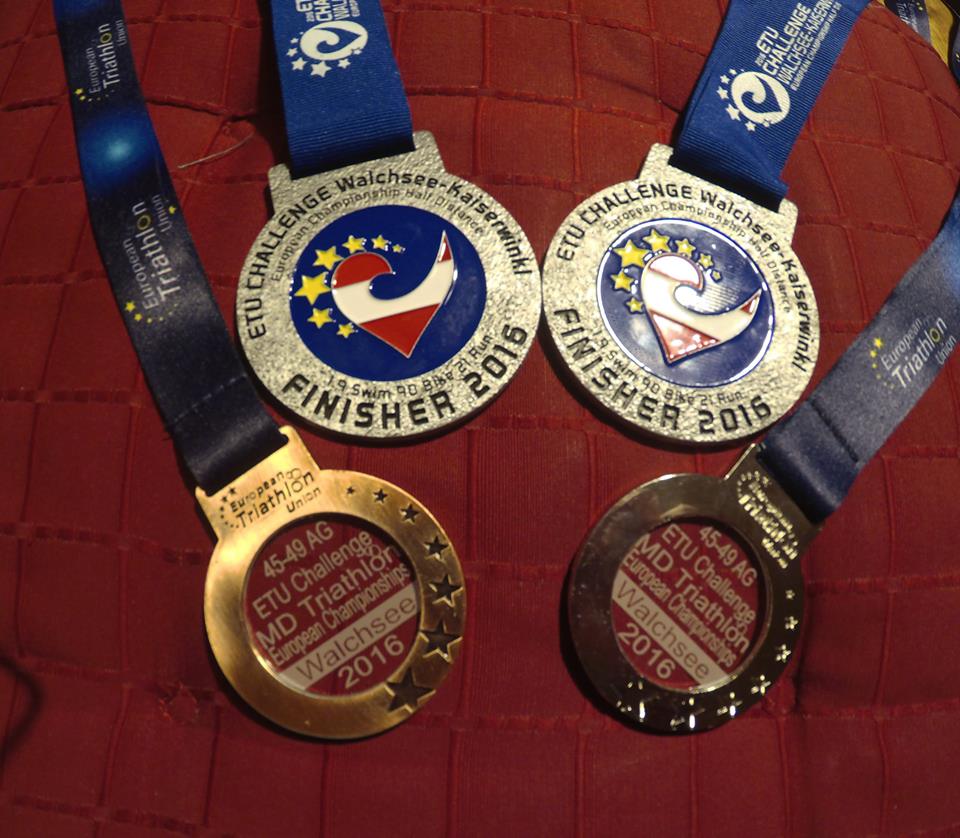 Switzerland's Priska Grandjean won gold in the 50-54 category after a powerful bike took her into a commanding position. Her last international event was, like many of her compatriots, in Kitzbühel, where she missed out on a podium place. As before, we hope that her gold will inspire her to race outside Austria. Behind her incredibly fast run pace was seen from two-times Embrunman winner, Catherine Houseaux FRA. We have seen her race before. Not only race, but also win medals. A 2013 bronze in Belfort was followed by a silver in Motala. Will we see her race in 2017? Will she top that podium once more? Defending champion, Melissa Dowell won her first gold in Prague in 2009, winning it by her swim and run. In Tampere she got silver and in 2015 in Rimini it was back to gold. Her bronze in Walchsee may have been a disappointment but she finished her season with a clear statement to the world and a gold medal in Oklahoma.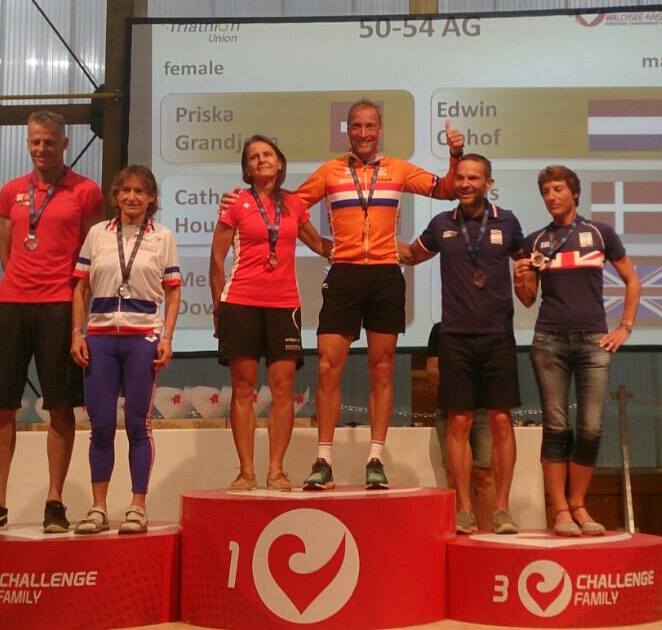 Amongst the men, there are few who can outrun the Flying Dutchman, Edwin Ophof. As a masters cyclist he holds world titles alongside his national titles. To these he can add not only Walchsee and the ETU title, but also back to back ETU titles in Horst in 2014 and 2015 and a runner's up medal in Kalkar this year.
2015 World Champion from Denmark, Claus Leinøe simply could not match the bike and run pace of Ophof.
With the 60-64 women, we saw a 10-minute winning margin for Irene Peaty GBR. She first came to notice with a 3:06 marathon in New York when she was 27. Since then she has been seen at a number of longer distance races but this year we were privileged to see race her first ETU / ITU event. For Germany's Edith Kowalski, who has been collecting ITU and ETU medals since 2010, with her gold in Immenstadt and then a silver in Kalkar, it must have been a surprise but with the 2017 races announced we can expect to see fierce competition once more. Her closest rival, with a faster run as well, is Ulla Schniewind.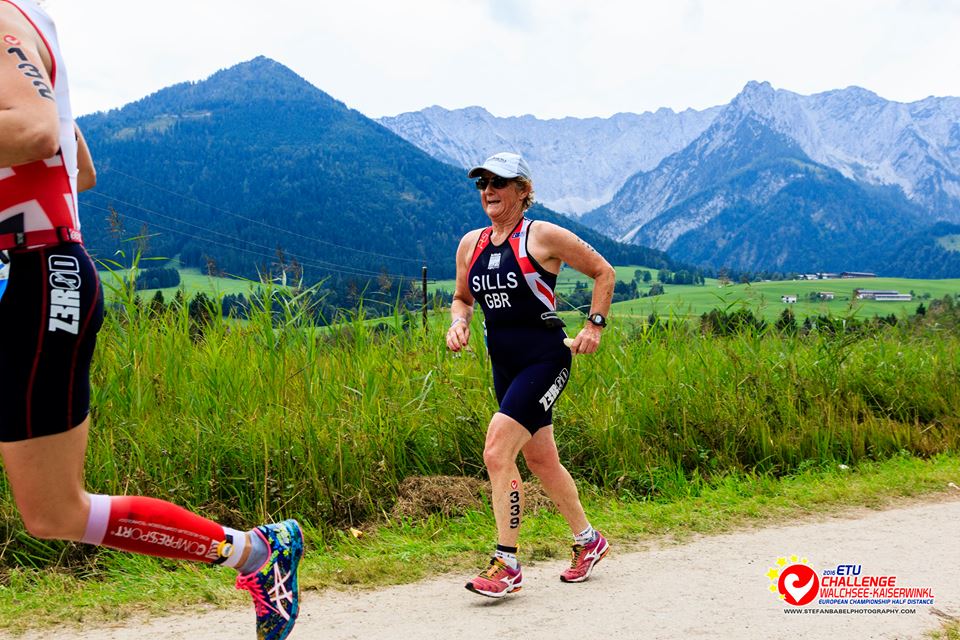 Team GB has had many mentions in recent months, with special focus upon the hugely motivational Age Group Team. Amongst that team, for a number of years now, and someone who not only races but shares her considerable experience as a coach, is Dr Margaret Sills. A bronze back in 2013 in Barcelona, followed by another in Paguera-Mallorca and this year in Austria the gold she so deserved.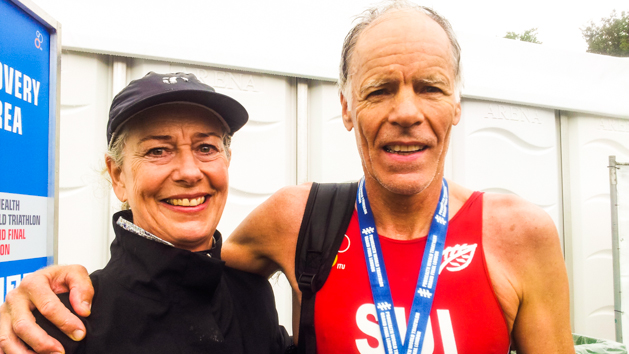 Daniel Schori SUI, has been collecting golds, silvers and bronzes since 2004. His first podium was in Madeira, 2004 when he took silver. His name continued to feature, with a bronze the next year in Lausanne, a silver in 2008 in Lisbon, a silver in the 2013 Grand Final in London, then a silver and gold in the two distances in Kitzbühel (showing greater pace over the Sprint), an improved double gold in Geneva, back to bronze once more in Lisbon and then, by almost 14 minutes, a gold in Walchsee.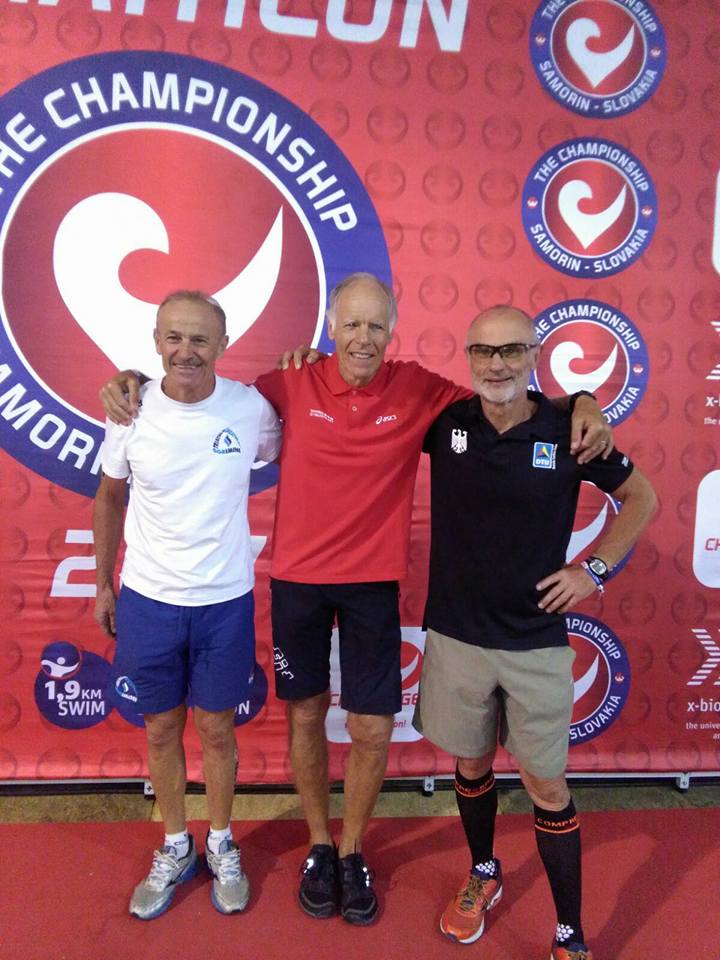 Italy's Michele Vanzi was just behind him in Lisbon and lost out on the bike there. It was the same in Walchsee. His superior running, almost 8 minutes faster, just could not make up the deficit from the bike. His silver gets added to the collection of a Geneva bronze over the standard distance, a Rimini silver and a Paguera-Mallorca gold. Against him, and not for the first time, was Germany's Wolfgang Stein. Despite beating Vanzi in Geneva, where he had the greater bike power, it was the longer run in Walchsee that gave the Italian the edge.
The levels of competition in the older age-groups is intense. Tactics and brute strength work together and deliver to the spectator, family member, commentator, coach and team Manager a truly inspiring spectacle and as the age group gets older and older, we have the clearest of indications that, using the old ITU mantra, mind, body and soul really do benefit from swim, bike and run.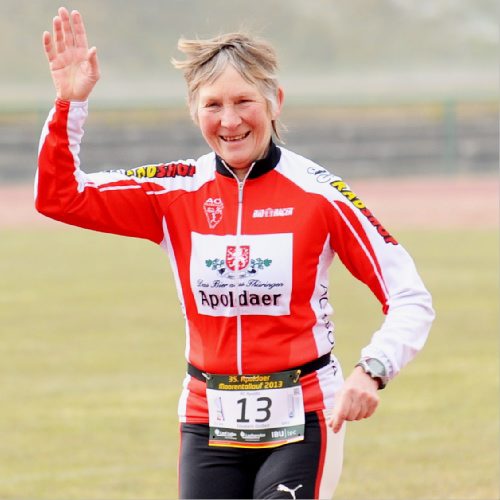 Elisabeth Onißeit was on her own in the category but that does not, especially at this distance, mean a guaranteed medal. With a gold already from Kalkar she can look back on the 2016 season with more than just a little bit of satisfaction. She came, she raced, she won.
Her finish time of 6:38, with a 2:22 half marathon included, would have seen her finish fourth in the men's race. This was won by team-mate Herbert Lange who also completed the run in 2:22. Silver went once more to the silver medal winner from Rimini, Italy's Eros Tassinari who had to dig deep to keep ahead of Gerhard Muller, who was sprinting for the line and missed the silver by just 8 seconds.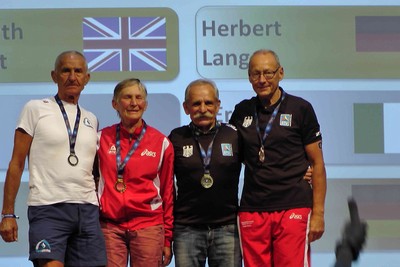 The final word goes to the most senior category. Both born in 1941 and both with finish times that would have given them top medals in younger categories, it was a sub 6 hour victory for Belgium's multiple world and European champion, Eli Iwens. His 5:58 held off southern neighbour, Daniel Escoffier. Between them they have 15 podium appearances and quite likely more standing ovations than many elite athletes. Makes you proud to be part of the sport.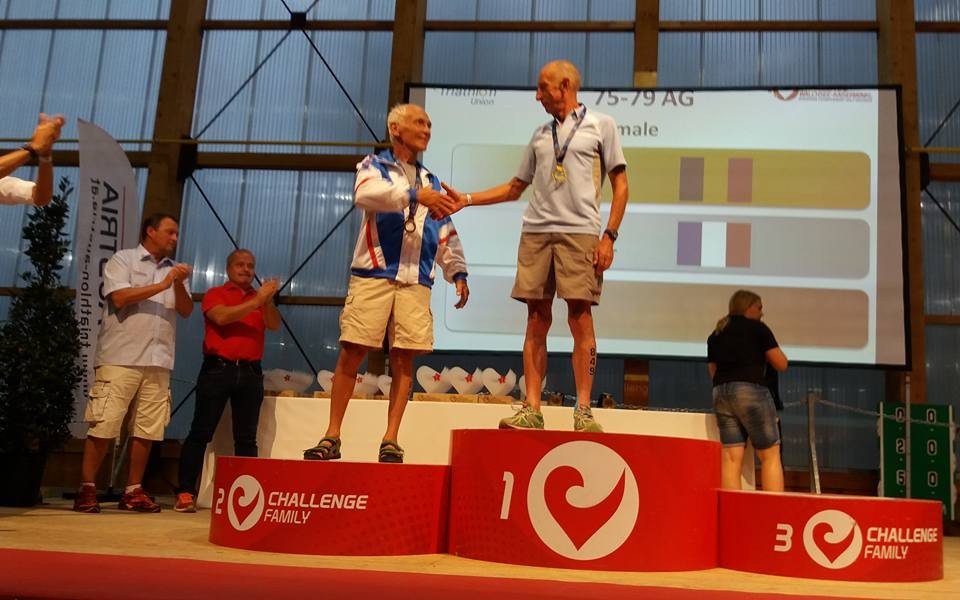 So, want to go long next year? Want to go long and race for your country? Want to go long, race for your country and get to experience the real friendship that exists in ETU races?
Check out the longest as we head back to Almere on 9th September for the 2017, Almere Amsterdam ETU Challenge Long Distance Triathlon European Championships.
Head to June in 2017 for the 2017, Herning ETU Challenge Middle Distance triathlon Eruoepan Championships.
---
Article gallery
Latest
Videos
---
Latest
Event Galleries