NEWS
Eim and Luis take the win in the first Triathlon Europe Cup of the season in Liévin
By media@europe.triathlon.org
|
13 Mar, 2022
Yesterday marked the start of the 2022 triathlon season with Lievin hosting the first Europe Cup. Imagine a 25-meter-long, 15-meter-wide swimming pool especially set up for the event, a unique scenic layout, a track with a floor covering and banked turns that allow you to practice cycling safely in an arena that has witnessed world records. The competition took place in the form of a tournament with qualifications, semifinals and finals. The race formats were a 150 meter swim, 3 kms cycle and 1 km run. Last but not least, the show took place in front of over 5,000 spectators heated by a DJ and breathtaking shows.
Both mens and womens fields were packed of high caliber athletes with favorites Vincent Luis (FRA) and Nina Eim (GER) looking to steal the win in this first race of the season. In the early afternoon, 6 men's and 4 women's qualifying races saw athletes battle it out to qualify for the semifinals. Only 12 spots were available for the A Finals.
In the men's final, some fast and furious racing led to Vincent Luis, Genis Grau and Csongor Lehmann sprinting all the way to the finish line on the run. The French race favorite Vincent Luis took the win in front of a home crowd, with Genis Grau coming in second and Csongor Lehmann in third. In the women's race Nina Eim, Lisa Tertsch and Jolien Vermeylen also battled it out on the run to take the win. Nina Eim ended up coming out on top with team member Lisa Tertsch coming in second and Belgium's Jolien Vermeylen in third.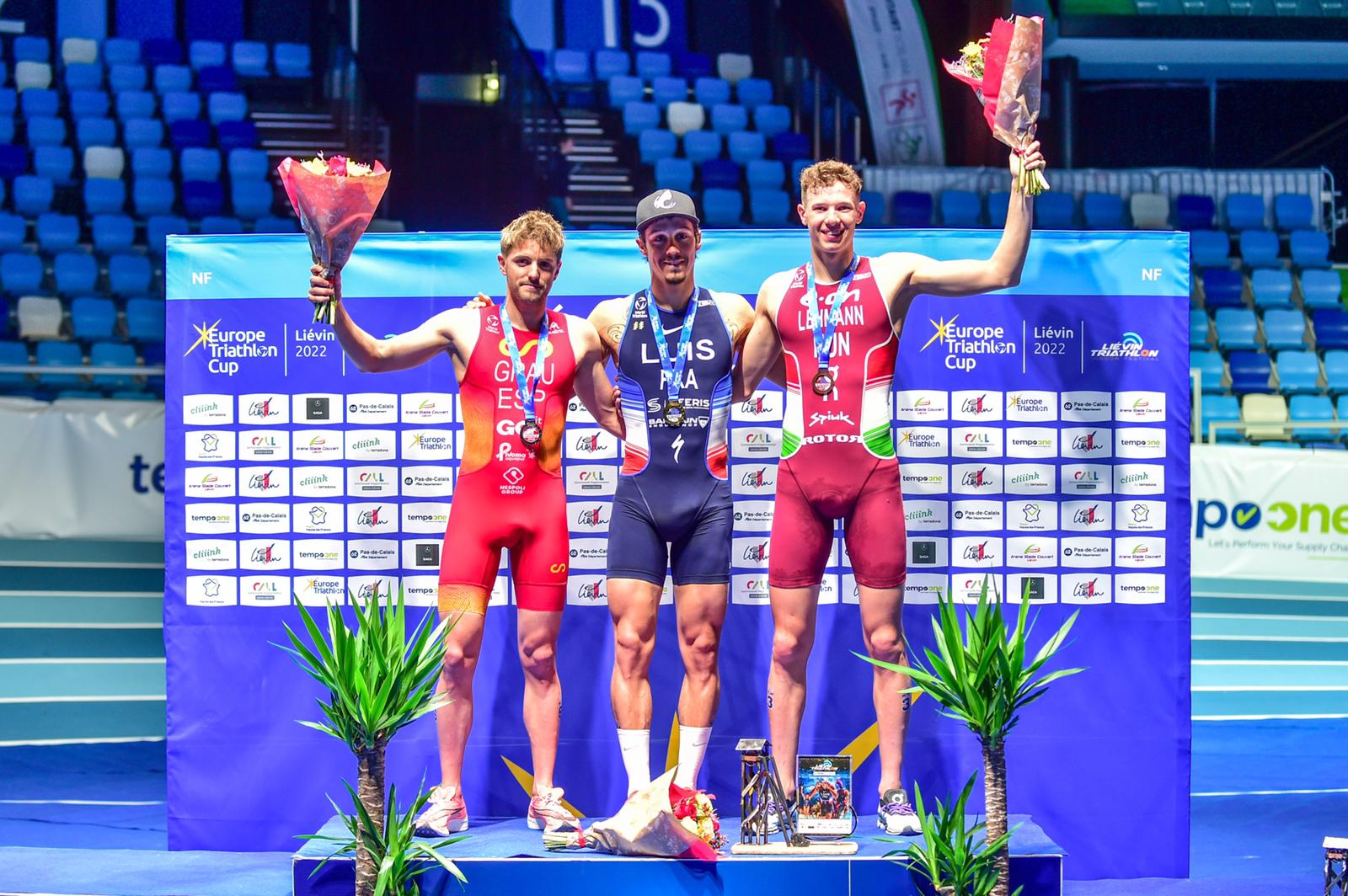 Congratulations to all athletes who raced in this first triathlon of the season and we can't wait to see what the rest of the season has to offer. Credit to the organization for a great event and Activimages for all the hard work!
Stay tuned as we have more races coming soon.
Related Event: 2022 Europe Triathlon Cup Lievin
Latest
Videos
---
Latest
Event Galleries