NEWS
Belgium and Great Britain crowned Champions in Madrid
By Paul Groves
|
24 Sep, 2018
Timothy van Houtem is crowned European Champion in Madrid.
One of the toughest so far and the glory goes to Belgian athlete Timothy van Houtem.
Right from the start of the race, the ETU Challenge Long Distance triathlon championships was going to be tough. It was two Spaniards, Carlos López Díaz and Pablo Gonzalez Dapena pushing the pace and doing their best to break up any pack and create an advantage in the water. It was López who ran first into T1, clocking an impressive 46:10 but just behind him came rookie teammate Dapena. The two had worked well in the water and their advantage of over 5 minutes looked to be one that would deliver a podium finish to the host nation.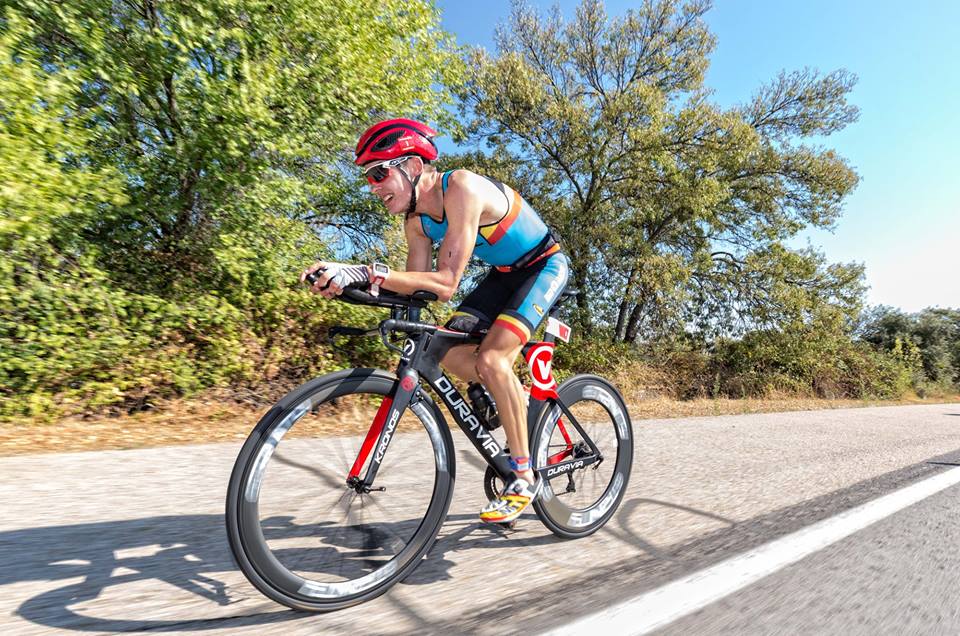 However, once out on the bike, it was clear that Belgium's Timothy van Houtem would be their greatest challenger as his bike power put everyone in the shade. His 5:10 was miles better than anyone else and soon he was up to, alongside and then past the leading Spaniards.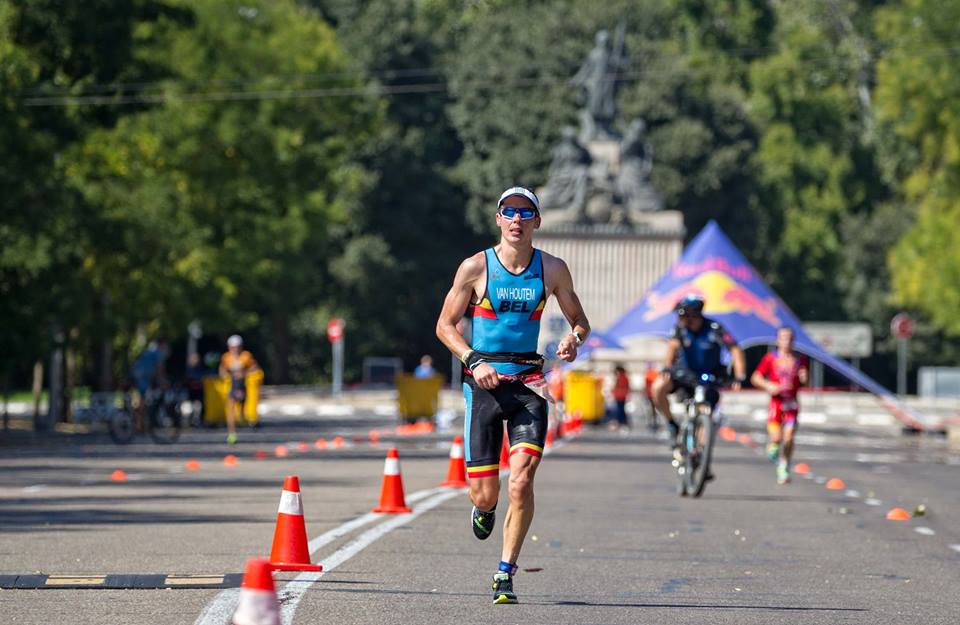 With any doubt that he had blown his legs on the bike being soon pushed to one side, he pulled further and further away on the final 42k to clock a 2:50 final run, claiming the title with one of the biggest winning margins we have seen.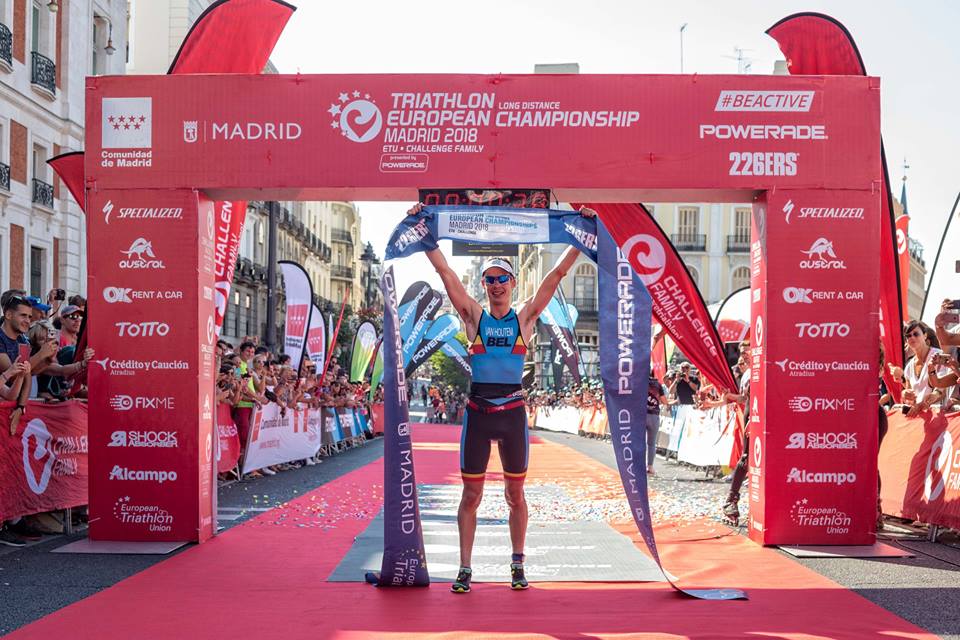 Total domination from the Belgian and a deserved gold medal and European title. Dapena, in his debut at this distance, thrilled the home crowds with a silver and bronze to Denmark's Morten Brammer Olesen.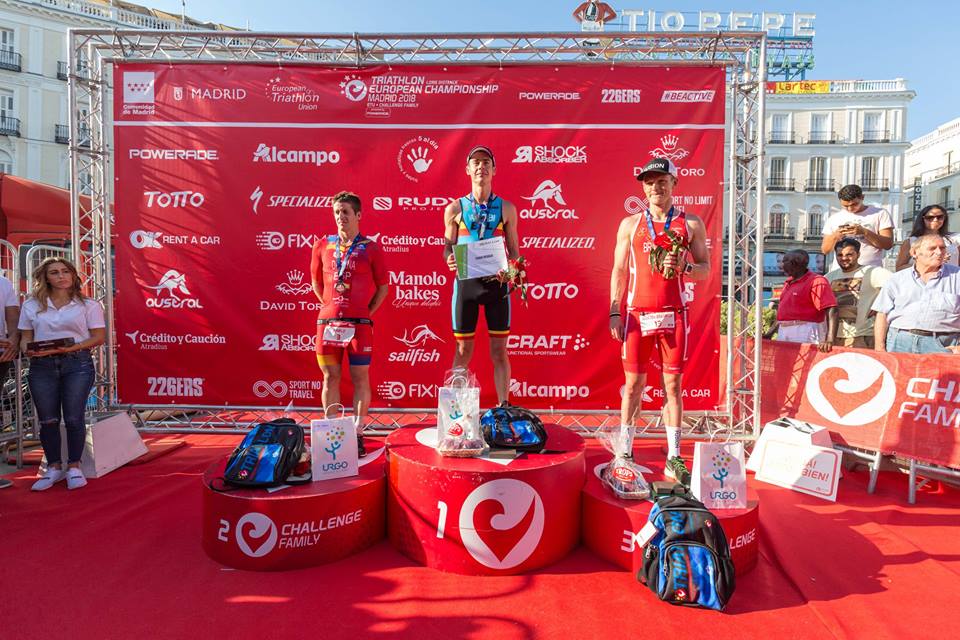 With the men's winner standing head and shoulders above the rest of the pack, the women's race proved to be almost a mirror image, with early swim domination by Italy's Margie Santimaria.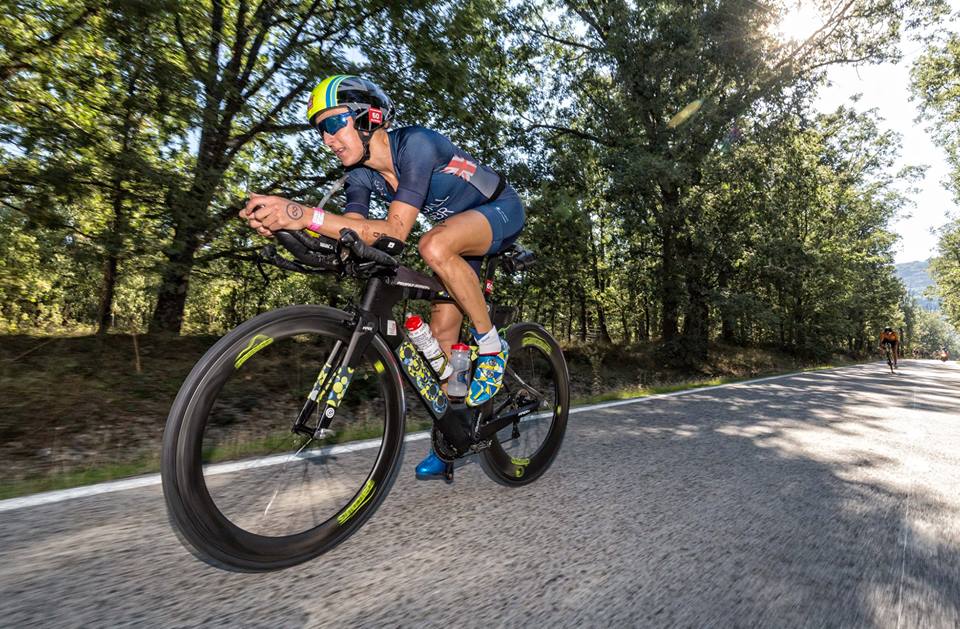 Pretty much a five minute lead saw her set off on the bike but it was the power on two wheels pushed out by GB's Laura Siddall, who had previously shown great potential as an Age Group athlete, winning her category in Beijing, Auckland and London, who blew them apart on the bike with a 5:44 over the tough course. As Siddall entered T2, Belgium's Alexandra Tondeur was next, then Eva Wutti AUT, as all three had overtaken Santimaria.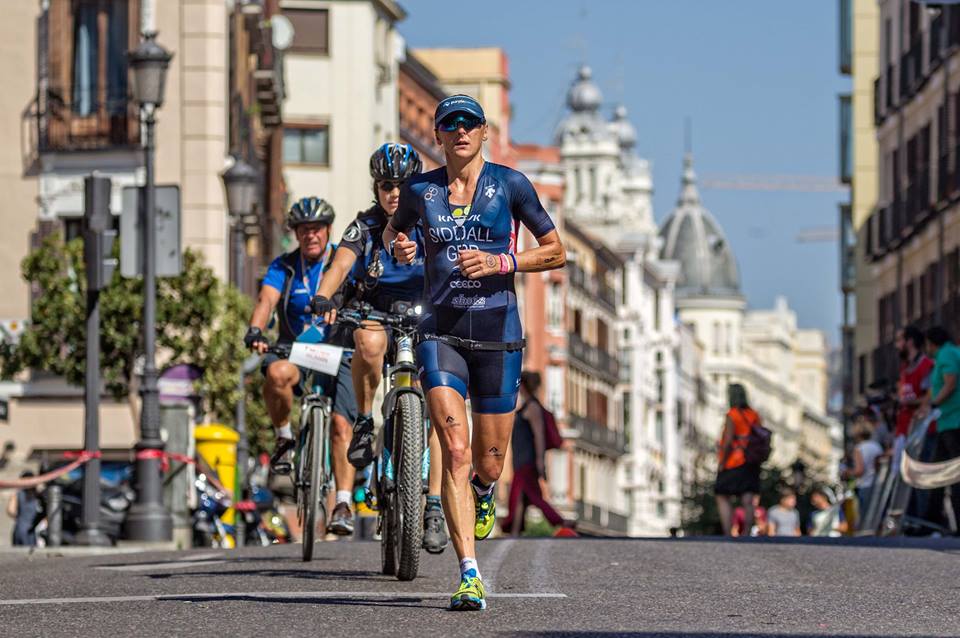 Out onto the run and Tondeur was beginning to make inroads into the lead created by Siddall. The Belgian was running her heart out and running faster than the Brit but she simply ran out of distance and a double victory was denied to the Belgians, with Siddall adding this long distance crown to her collection of top finishes.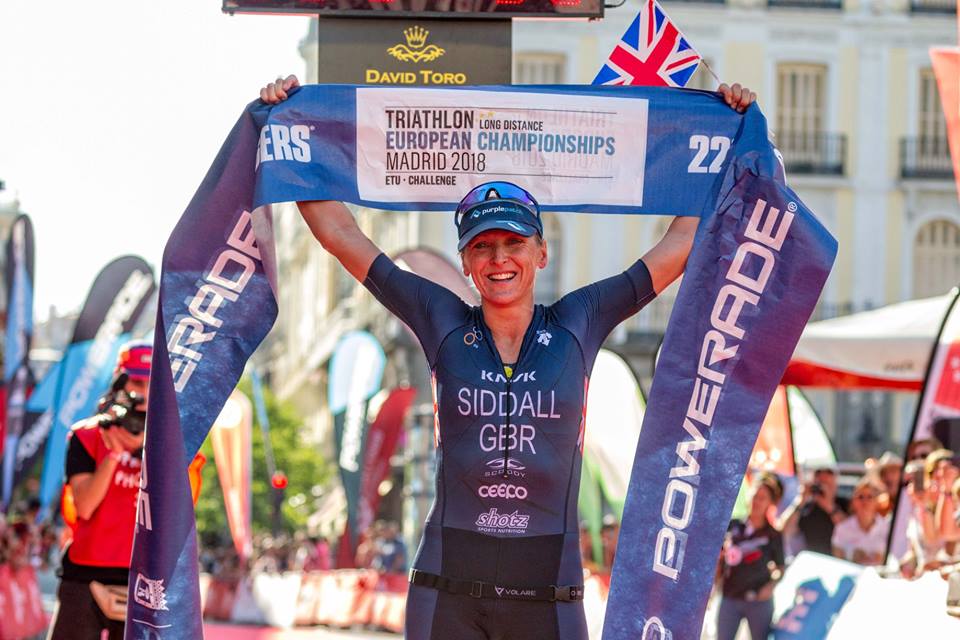 Tondeur was only a couple of minutes behind, with Wutti making up the podium.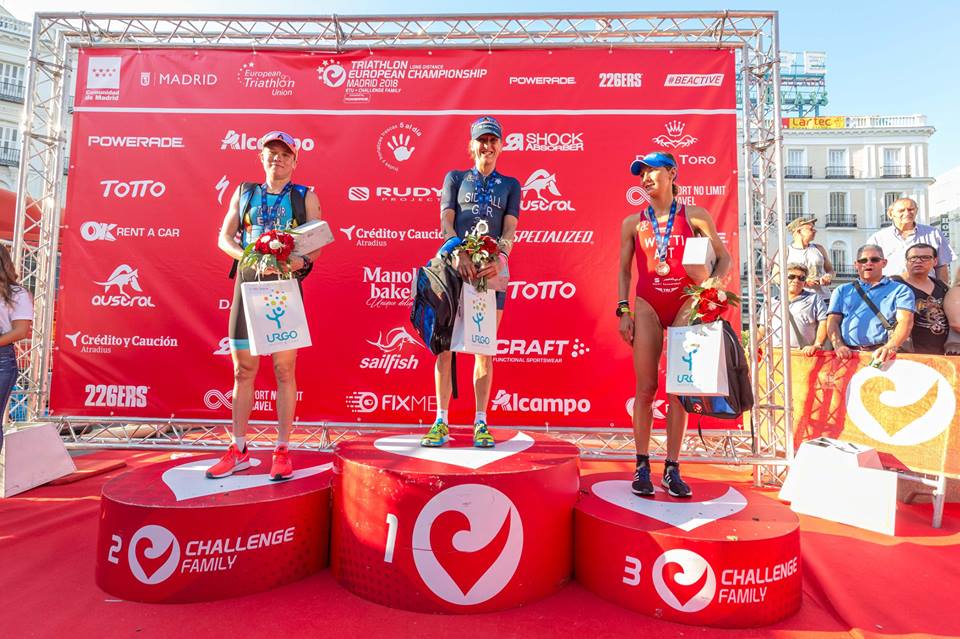 We are waiting for the final, double-checked and approved Age Group results and will update as soon as we can.
Many thanks to Challenge Madrid for the photos.
---
Article gallery
Related Event: 2018 Madrid ETU Challenge Long Distance Triathlon European Championships
Latest
Videos
---
Latest
Event Galleries