NEWS
Arise, Sir Wilfried
By Paul Groves
|
02 May, 2018
Arise, Sir Wilfried Weekers!
Every so often there is someone whose hard work behind the scenes is recognised and rewarded and once in a blue moon (English expression meaning very rare), that reward and recognition comes from the very highest authority.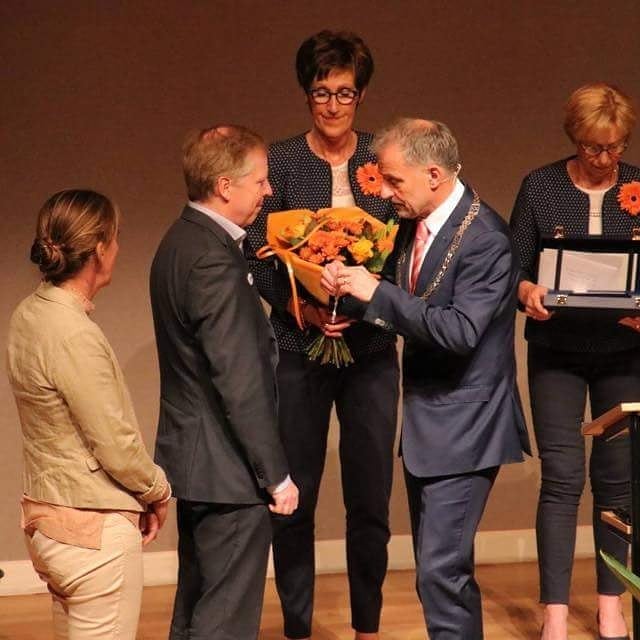 Not many of you will have met Wilfried Weekers but if you head this year to Weert for the ETU European Cup and test event (don't forget, there is an open race for all you Age group athletes who want to test the course ahead of the 2019 ETU European Championships – standard distance), then you will see him there.
As president of the Organisation Team behind Stadstriathlon Weert, which has grown in stature and importance over recent years, he will be everywhere, making sure things are in place and that your experience at the race is as good as possible.
What honour did Dutch Royalty confer upon him?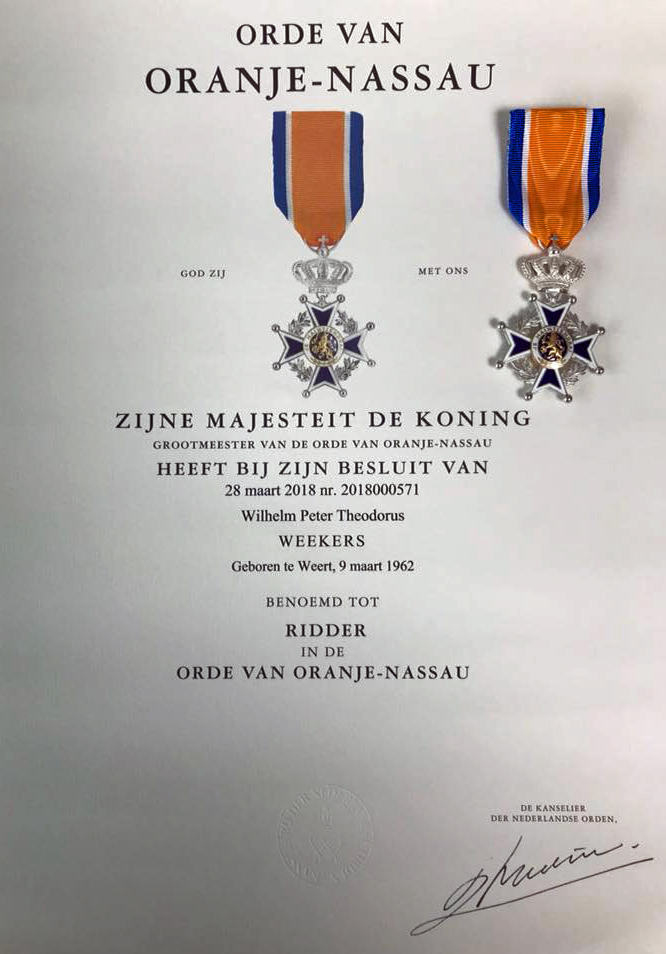 Well, Knight of the Order of Orange-Nassau. This honour was conferred upon him last week in the name of His Majesty, King Willem-Alexander, who is a great supporter of sports in the Netherlands and is in recognition of Wilfried's many years of hard work in not only triathlon but also in the important field of life-saving. He has been a member of the Life-saving Brigade in Weert for the past 48 years and for 38 of those years has been an instructor.
When you look at the stunning blue lake that is the main attraction for swimmers in Weert, then you begin to understand the importance of this venue for our sport and for all other aquatic sporting activities there.
His activities are not restricted to the city of Weert but, with his vast knowledge and experience, he is involved in the region-wide rescue team, founder of the "Search and Rescue Team" that works closely with a canine recuse unit.
So, if you are racing in Weert this year as either an Elite athlete or as an Age Group athlete in the Open Race, or if you come to Weert next year for the 2019 ETU Standard Distance Championships, you might get a chance to meet him and say, "Thank you Sir Wilfried!"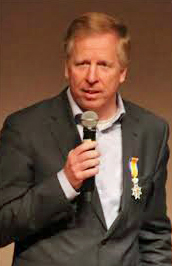 Credit to ReddingsBrigade Weert, Weert de Gekste and to Midden-Limburg Actueel for the photos.
Latest
Videos
---
Latest
Event Galleries