NEWS
2023 European Duathlon Championships in Venice-Caorle
By media@europe.triathlon.org
|
23 Dec, 2022
As Europe Triathlon, we are happy to announce that the 2023 European Duathlon Championships will be held in the beautiful coastal town of Caorle, Italy, from March 17th to 19th. The local organizing committee is working at full steam to ensure that everything is in place for a successful event.
Recently, representatives from Silca Ultralite Vittorio Veneto and the Italian Triathlon Federation visited Caorle for a site visit to the locations that will host the European Championship event in just a few months. This is an important step in the organization process, and we are grateful for the full support of the Caorle municipal administration, which has a long history of partnering with Silca Ultralite Vittorio Veneto and the Federation to bring high-quality national and now international sporting events to the beaches of the Adriatic Sea in Veneto.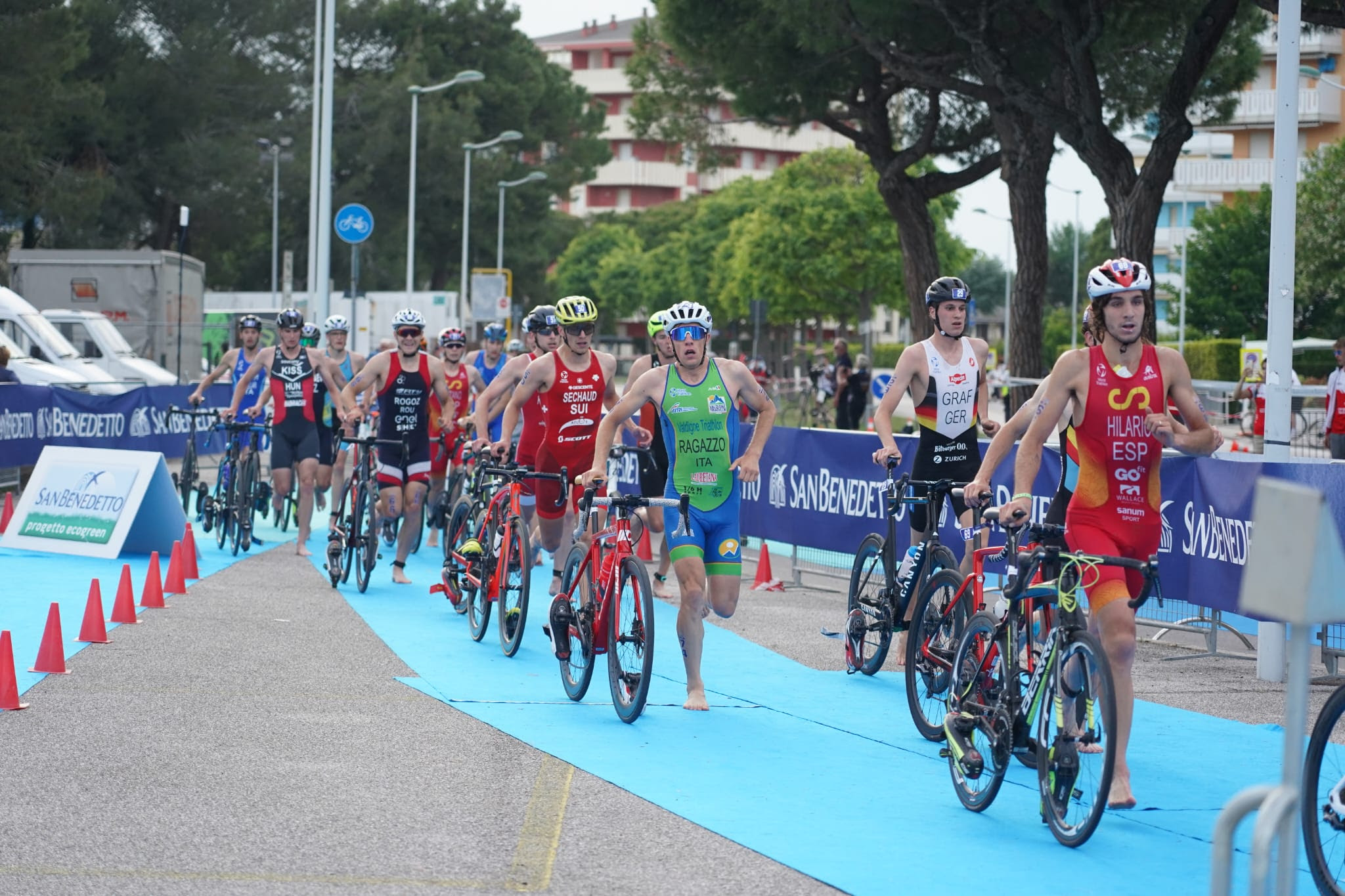 While Porto Santa Margherita and Altanea have previously provided suitable spaces for triathlon events, the duathlon event will take place in the center of Caorle itself. "The goal of this site visit was to assess the available facilities and to visit the historic center of Caorle, which we hope to highlight through this event that will bring hundreds of athletes from all over Europe to the town," said Aldo Zanetti, President of Silca Ultralite Vittorio Veneto. "Caorle is not just a beach, but also a beautiful location with historical buildings and a 'scenery' that has been called a small Venice. Everything is going well and we are already receiving inquiries about registrations and travel arrangements. We are working with the Caorle Local Police and the full support of the municipal administration to make the race at a high technical level and to manage the city's traffic as best we can."
Riccardo Giubilei, President of the Italian Triathlon Federation, said, "We are really pleased to host an event of this caliber in Italy, and in Caorle in particular, which will bring all the strongest duathletes in Europe to Veneto. This event demonstrates the organizational capabilities of our clubs and the perfect combination of high-level sport and a territory that naturally lends itself to showcasing it at its best."
We are excited to see everyone come to compete in beautiful Caorle and we can't wait to welcome nations from across the continent to compete.
Related Event: 2023 Europe Triathlon Duathlon Championships Venice-Caorle
Latest
Videos
---
Latest
Event Galleries