NEWS
2020 EVENTS & CRITERIA AMENDMENTS DUE TO COVID-19
By Paul Groves
|
16 May, 2020
Last week the ETU Executive Board met on-line with 38 National Federations and senior ITU representatives.
As a result of this meeting a set of criteria was created to allow the possibility of events to go ahead as well as to ensure the ETU Ranking Series for Elite, U23, Junior individual and Junior National Federations could continue.
To read the full document, please click here.
For the moment, the calendar looks like this: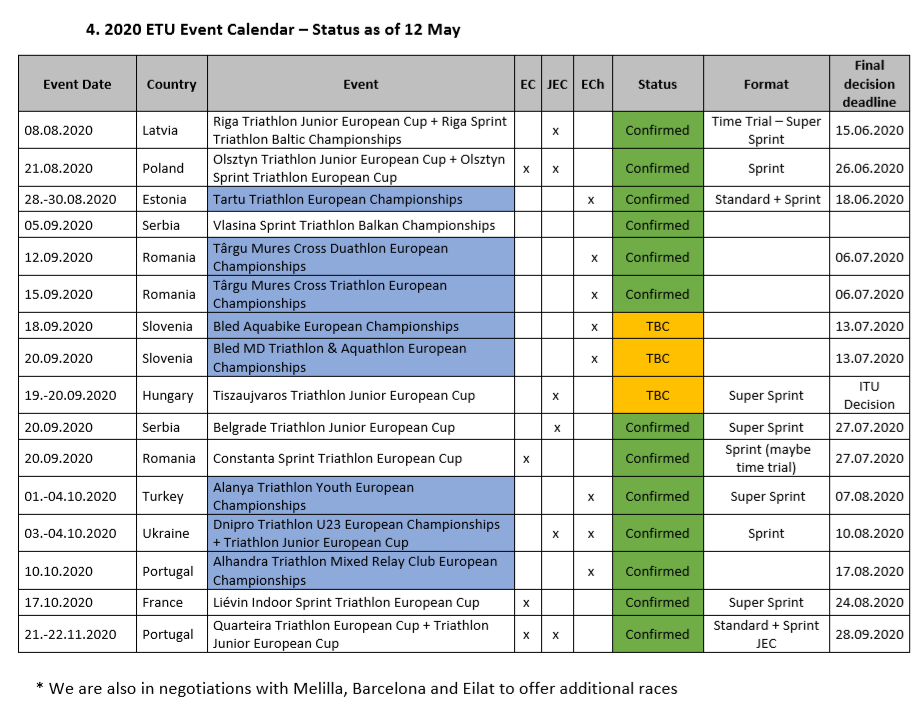 Latest
Videos
---
Latest
Event Galleries