NEWS
2019 Presidents' Conference: Bids are open
By Paul Groves
|
24 Apr, 2018
Would you like to host the next Presidents' Conference?
Our Secretary General, Kathleen Smet sends you this invitation:
Dear friends,
I hope this email finds you well.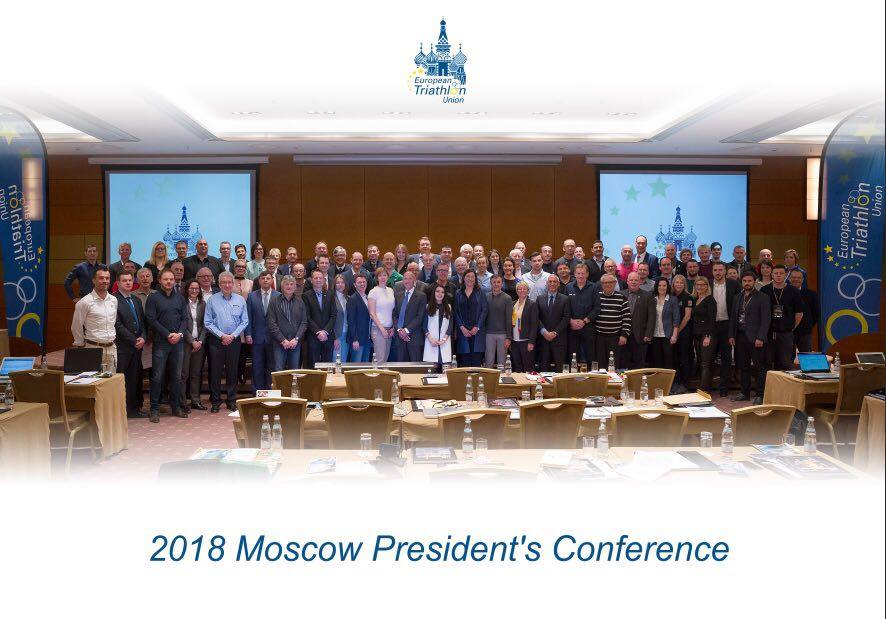 Last month we had a very successful Presidents' Conference and Gala Dinner in Moscow thanks to the Russian Triathlon Federation. In the meantime ETU received many requests to host the 2019 Presidents' Conference. This is the reason why the ETU Executive Board decided to have a bid document in order to have a clear and fair decision process for next year(s) Conference and Gala. This bid document can be accessed here.
Bids from interested National Federations will be accepted starting today and this till Monday 18 June. But ETU suggests National Federations interested to bid to contact the ETU office at their early convenience in order to receive a suggested budget cost split between ETU and the organiser for this event which can help them with the production of their bid.
On Friday 29 June, ETU will announce the location and date of the 2019 Presidents' Conference and Gala.
If you have any further questions, please do not hesitate to contact me.

Kind regards,
Kathleen
Latest
Videos
---
Latest
Event Galleries