NEWS
2018 Valencia ETU Triathlon European Cup
By Paul Groves
|
06 Sep, 2018

It was back in 2004 that we last had this race on the ETU calendar.
In the Elite Women's race, the current ETU Secretary General, Kathleen Smet came home in 10th and the race was won by Vanessa Fernandes. Nicola Spirig came 14th.
Click here to see those results.

For the men, back then, it was Rasmus Henning DEN who won, with Javier Gomes finishing in 8th .
Move the clock forwards and the venue hosted the 2010 Valencia FISU World University Triathlon Championships. Amongst the women athletes, it was gold for Agnieszka Jerzyk POL, whose biking gave her just enough of an advantage to beat the US athlete, Gwen Jorgensen. The men's race was topped by Etienne Diemunsch.
Move the clock forwards once more and last year the venue was the target for the Spanish national championships, so you can see, Valencia has a long history.
We will see the Elite Races on Saturday but a huge event for age group athletes to fill up the streets on Sunday.
The Elite Women will see 15 nations racing as well as one athlete, wearing ITU colours on her journey from Venezuela to Spain. With athletes coming here from Venezuela and Japan to enjoy the ETU welcome, the first athlete to jog down to the pontoon will be France's Jeanne Lehair from her victory in Kalmar in the 2018 Kalmar FISU World University Triathlon Championships. Accompanied by Justine Guérard and Margot Garabedian, whose bronze in Malmö will have given her added confidence for this race.
The three French women can certainly push the pace but will have competition from some of the athletes moving up the rankings from junior to elite. Great Britain's Bronwen Owen worked hard in the relays in Kalmar last week and had a top ten finish, Israel's Gal Rubanenko has enjoyed two top ten finishes this year as a rookie Elite athlete and as she makes her preparations to study abroad, will be hoping to collect some more points from this race. With an ability to race long and then, a week later to post a pretty impressive finish time in a standard distance race, Belorussia's Hanna Maksimava will use her biking power on the flat course. Spain will be hoping that Delioma González Hernández can build upon her win in Larache earlier this year.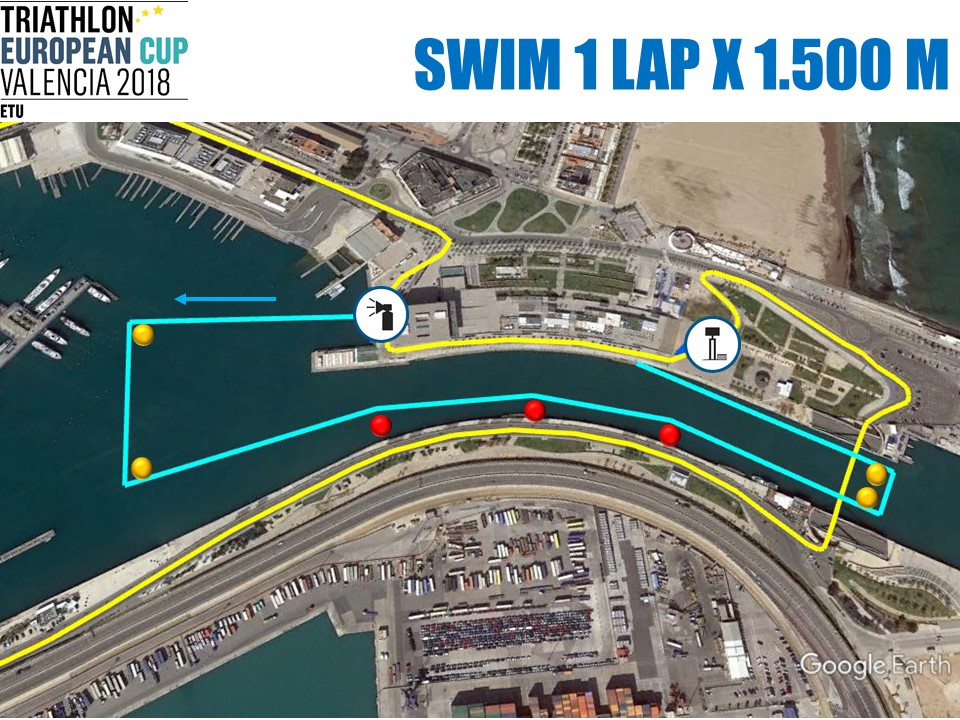 The swim is a one lap 1500m course, with a long section that will test the athletes.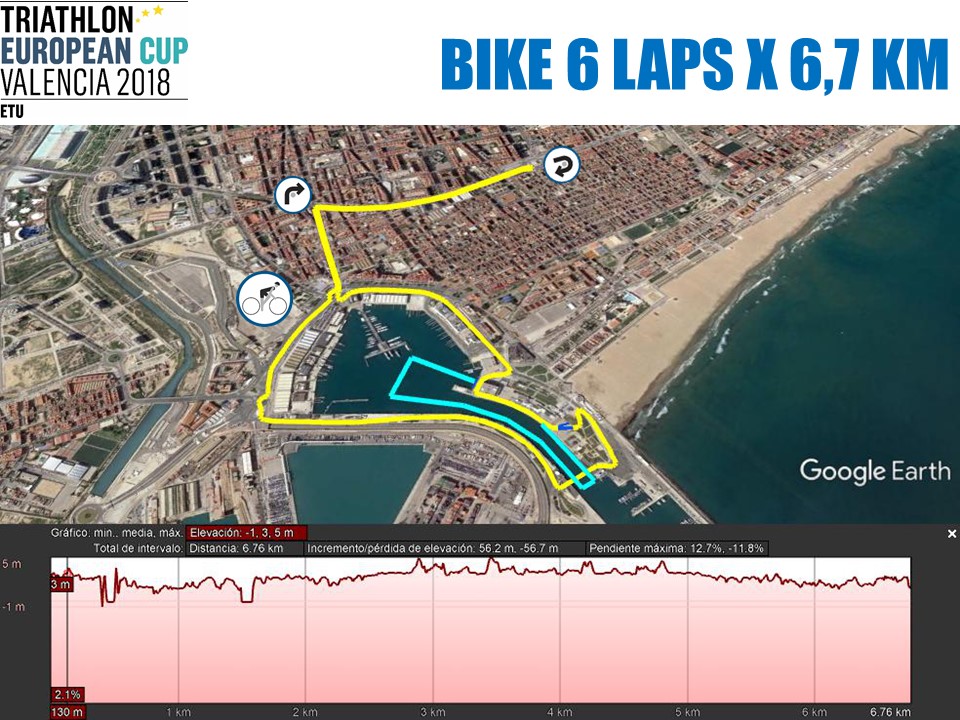 Out onto the bike and there are six laps, along a predominantly flat course but with enough technical features to enable a powerful cyclist to build a breakaway.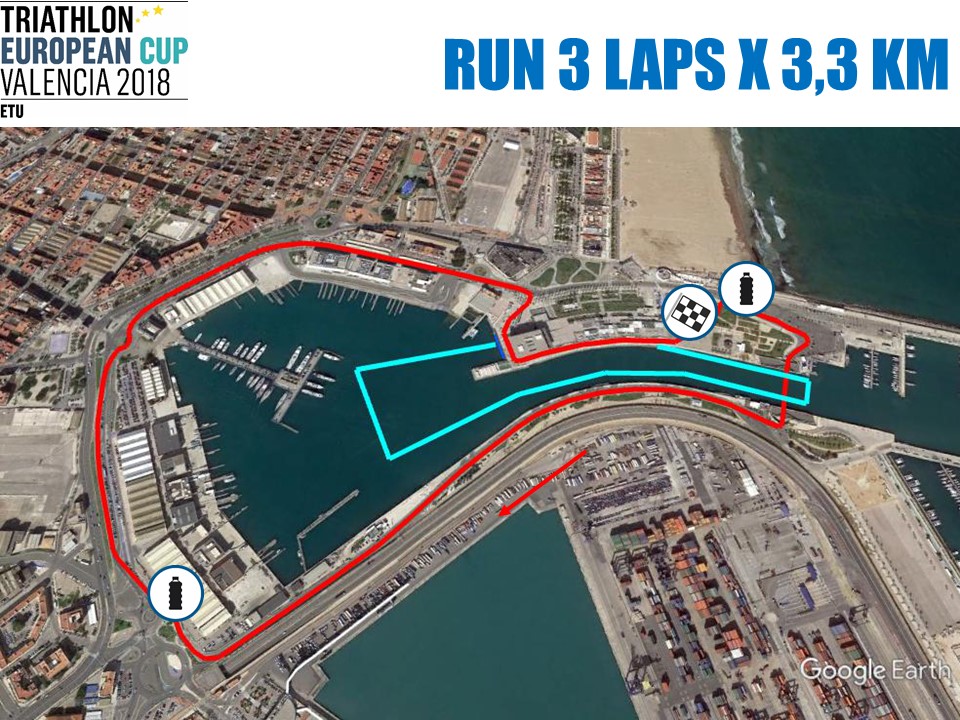 The final run, around the swim course, is again flat and over 3 laps.
For the Men, we see 23 nations and one athlete racing under ITU colours on his journey from Germany to Ireland. Travelling a long way for the event are athletes from Argentina, Australia, South Africa and the USA. Massive teams from France, Italy, Great Britain and of course the host nation will likely have an impact on the ETU Rankings table.
No number one this time around but it will be GB's Chris Perham. The Loughborough student had some early season results to write home about; 5th in Gran Canaria and a stunning silver in Holten but after that his pace was being beaten. He will be joined by Gordon Benson who has been taking time away from the circuit. Posting a very impressive silver medal finish in Székesfehérvár and lining up in third place will be Germany's Lars Pfeifer. On the back of that silver, he went on to take the title and the gold medal at the 2018 Kalmar FISU World University Triathlon Championships last weekend.
Suffering badly last weekend in the appalling weather that enveloped Karlovy Vary and hoping to put that one behind him, is the Welsh athlete and bronze medal-winner from Weert, Iestyn Harrett. He lost out on the final run to Maxime Huber-Moosbrugger FRA who had a tough time in Lausanne and Kalmar. The pair face each otehr again this weekend. Could be interesting!
Back to the Brits and we see Morgan Davies with his back to back golds, from Malmö and Székesfehérvár. The Brits are looking to dominate this weekend but with France and Germany bringing their own strong athletes, it will not be a walk in the park.
Prize money distribution. Elite Men and Women
1st € 1,565
2nd € 1,250
3rd € 940
4th € 625
5th € 500
6th € 435
7th € 375
8th € 250
9th € 185
10th € 125
Related Event: 2018 Valencia ETU Triathlon European Cup
Latest
Videos
---
Latest
Event Galleries