NEWS
Zagreb: chance for more points for the Juniors.
By Paul Groves
|
08 Sep, 2017
We can expect some determined racing this weekend in Zagreb as our Croatian hosts hold the 2017 Zagreb ETU Triathlon Junior European Cup. This venue has been used now for top level racing since 2013, when the Croatian National Championships took place. In 2015 the event moved onto the ETU Calendar and so, this weekend, we will see 45 Junior Women (13 nations, including Kazakhstan) and a massive 74 Junior Men (18 Nations, including one from Australia and a couple from Kazakhstan).
They will race over the sprint distance and in case you were wondering how good it was in 2016, have a look here at the 2016 post-event video.
The racing takes place on Sunday, with the men going off first.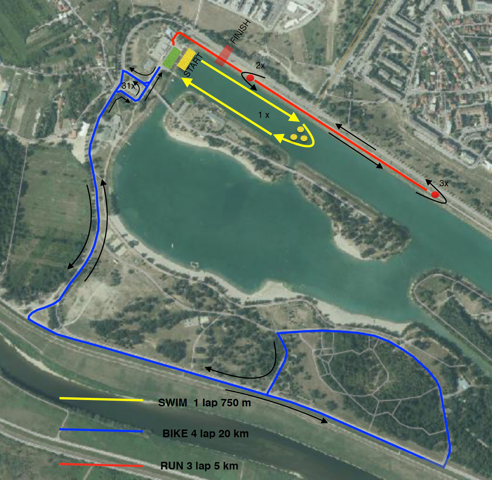 The venue is quite simply perfect and the weather forecast is good.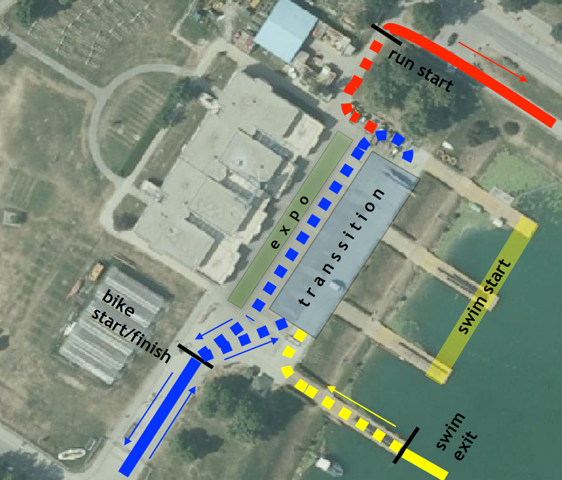 The Junior Rankings race is in the final stages and there is only this race and the final in Melilla where athletes can collect points for their Federation. After the Tulcea race last weekend, the rankings showed France to be leading but not by that much. Behind was Austria and then Hungary. Great Britain has some work to do to get back to the top three.


This weekend Hungary has fielded a huge team of athletes and they will be doing their best to grab some top places. Only one French athlete is on the start list, in the Men's race and so it is more than likely that Hungary and Austria, also sending a big team, will collect points that could take them further away from Team GB.
For the Junior Women, leading the line-up, is last week's silver medal-winner from Hungary, Dorka Petrov. She gave a fine display of power in Romania and has sent out a clear message that she is on form and fast. 3rd here last year and heading the Austrian team in the absence of Pia Totschnig is Magdalena Früh. A bronze in Riga earlier this year and a good run time in Lausanne suggests that the Austrian Federation will collect points this weekend and possibly a medal. Italy's Carlotta Missaglia won Melilla last year and then Bled in the summer this year. Yet to hit consistency in the Sprint Distance, she has shown potential and with a good swim and bike, she will be a threat to Petrov. Her teammate, Tania Molinari found great pace in Tabor to take bronze and between them, they might create space between Petrov and her other teammates. Croatian hopes will rest upon Zara Baković who lives in Zagreb and who will have a huge crowd of supporters out cheering for her.
The men's race could be a lottery. A bad swim will drop a potential leader; a crash out on the bike will see the end of the race. These young men will be giving everything to get the medals and points and for the technical officials there, they can expect a "busy day at the office" as they make sure everything runs safely, fairly and smoothly.
Of the 2016 medal winners, only Botond Karai HUN is back. He faces some stiff opposition from Austria's Lukas Gstaltner. Two bronze medals last year and a 2017 Tabor silver shows that he can be the deliverer of points to the Austrian Federation. A pretty impressive crash in Bled took Aussie Callum McClusky out of the race. He went on to impress in Tiszaújváros and then a top ten in Tabor, collecting valuable points on his journey. A victory in Riga gave Estonia's Henry Räppo his second ETU gold and by combing a strong run with a fast bike split, he secured that gold. Croatia will be hoping that Luka Dumančić can show his power and following his victory in Ruse, can get a top 5 place. Based in Zagreb, he and his teammates have been out practicing the turns on the bike course and will naturally have the home advantage.

We will update you over the weekend if we can and early next week the Junior Rankings Table will show us just what needs to be done in Melilla.
Related Event: 2017 Zagreb ETU Triathlon Junior European Cup
Latest
Videos
---
Latest
Event Galleries