NEWS
Ukraine set for historic European Cup in Dnepropetrovsk
By David Peddie
|
22 May, 2014
This weekend will be a historic occasion in Dnepropetrovsk as the Ukrainian city hosts the country's first ever European Cup competition.
It will be a special occasion, one the Ukrainian Federation has been waiting a long time for, and the recent political unrest should not detract from what will be a landmark event for Triathlon in the country.
"It is a very important race for the Federation," said Eduard Panarin, General Secretary of the Ukrainian Federation. "We are twenty years old and it is about time we held an international European cup race. It is very important for our athletes, the Federation and the growth of the sport in this country."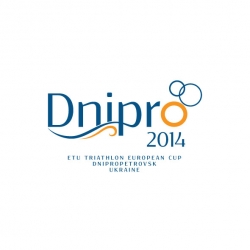 The race also marks the debut of the ETU Development High Performance Team. This initiative was set up by the ETU Development Committee to give athletes originating from European countries, where triathlon is still in a development phase, support to experience International competition. The main target of the ETU Development Committee is to bring as many European nationalities as possible to the start of the Olympic Games.
The High Performance athletes competing in Dnepropetrovsk are Milan Tomin (SRB), Ali Atlan (TUR) and Aleksandr Dakhno (BLR) in the Elite Men's race and Ipek Oztosun (TUR), Andrea Balan and Antonela Manac (both ROU) in the Elite Women's race.
In the Elite Women's race, the ETU High Performance team will be up against the likes of Yuliya Yelistratova (UKR), a former European No.1 ranked athlete and Mateja Simic (SLO). Romana Slavinec (AUT) will be one to watch as the 2012 U23 Winter Triathlon Champion has made the transition from the winter sport to the traditional discipline.
In the Elite Men's race, Ukraine's dynamic duo of Yegor Martynenko and Danylo Sapunov will be heavily fancied and backed by the passionate home fans.
Speaking last year after claiming the 2013 ETU Points List title, Sapunov couldn't contain his excitement at competing in a major triathlon international race in his home country. He said: "It is a great success for our country to host two European Cups (Kiev in August). Surely, I will compete in these competitions. "
Indeed, Sapunov will compete and will be one of the favourites to win this historic race.
Related Event: 2014 Dnepropetrovsk ETU Sprint Triathlon European Cup
Latest
Videos
---
Latest
Event Galleries