NEWS
The first return of the European Cup in Barcelona since 1991
By Amé Venter
|
23 Oct, 2020
This weekend is the first return of the European Cup in Barcelona since 1991. Barcelona aim to continue where they left off with the victories of Francesc Godoy and Catherine Davies and which at that time had the participation of the current coach, Iñaki Arenal.
The event has been confirmed by the Barcelona City Council and the FETRI, organizers of the event, and that it will have collaboration with the European Triathlon Union (ETU), the Catalan Triathlon Federation. José Hidalgo, recently re-elected president of the Spanish Triathlon Federation, assured that "Barcelona is the most iconic city in Spanish sport and from FETRI we are tremendously satisfied with being able to add it to the highest level International Triathlon project". Hidalgo added that " we intend it to be the beginning of a long journey that will make Barcelona a benchmark in world triathlon."
There will be one venue, located at the Mar Bella area. (1) There will also be and athlete's lounge at the Agapito Fernández Football Field, (2) and athletes' race package, will be distributed at the Eurotel Diagonal (3).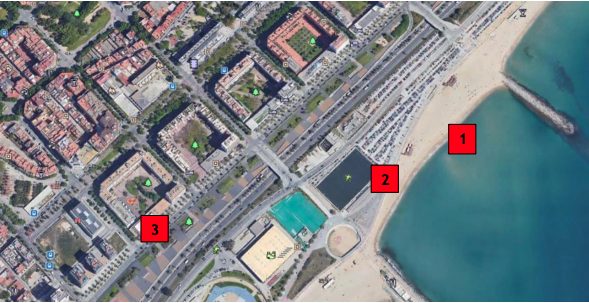 On Sunday October 25, 2020 both the Elite male and female events will take place. A brief compacted competition schedule can be seen below:
| | |
| --- | --- |
| START | ACTIVITY |
| 9:00 | Women start |
| 10:05 | Medal Ceremonies |
| 10:30 | Men start |
| 11:35 | Medal Ceremonies |
For the full schedule please look in the athletes guide that can be found here (athletes guide)
The swim will be a beach start and will take place at the Barcelona Mar Bella Beach. The athletes will complete one lap in a clockwise direction. The water temperature is expected to be around 18 degrees Celsius which is the average water temperature for this time of the year.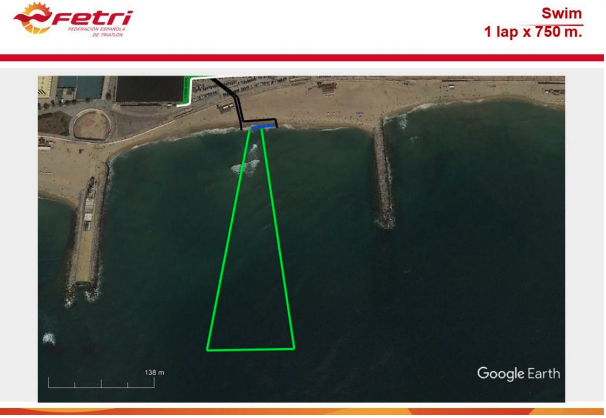 The bike course consists of 4 laps of which each lap is 5km. With each lap the athletes will be passing the main event venue.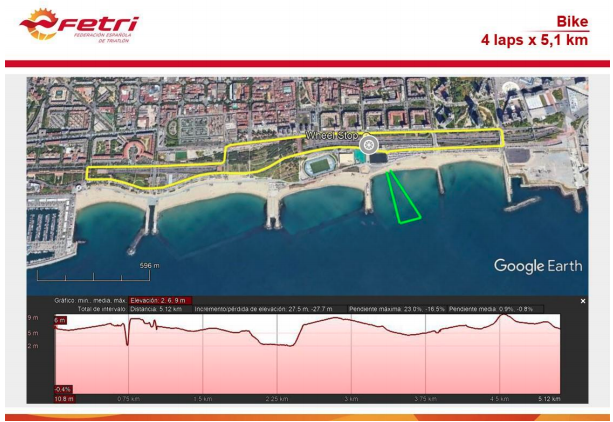 The runs course will take place on asphalt and consist of 2 laps of 5km each. There will be 2 aid stations positioned next to the route giving athletes several opportunities to replenish.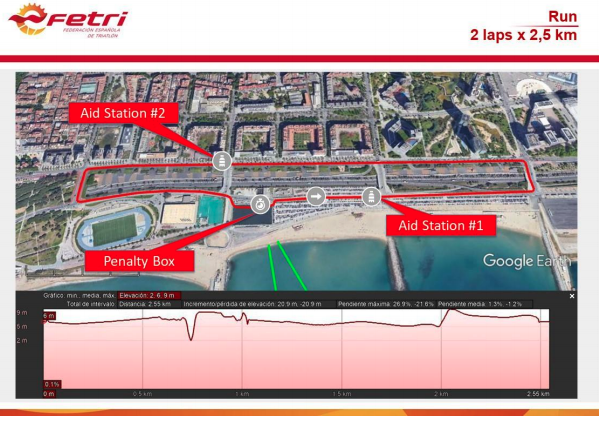 With new and exciting race on the calendar we can enjoy a great line up of athletes this weekend. On the starting list there are 31 female athletes including Gillian Sanders, Natalie Van Coevorden and Camila Alonso Aradas. While on the male line up we have 69 total including Javier Gomez Noya, Carlos Javier Quinchara Forero, and Ivan Raña Fuentes, amongst other great athletes.
The Organizing Committee, will once again establish a strict protocol for the celebration of the event where the maximum hygienic-sanitary measures can be guaranteed, with safety as a fundamental priority.
Latest
Videos
---
Latest
Event Galleries