NEWS
Sunshine welcomes athletes to Altafulla
By Paul Groves
|
14 Jul, 2016
Just along the Mediterranean coast from Barcelona lies Altafulla. It is here that the 2016 Altafulla ETU Triathlon European Cup and Mediterranean Championships will be taking place, this weekend. With temperatures up in the 30's and with not a hint of rain, there is certainly some envy amongst those who are in wetter locations this weekend.
Last year's Championships took place in Catania at the end of the season, in October. The medals then went to Verena Steinhauser , Ilaria Zane and Alessia Orla, making it a clean sweep for the Italian women.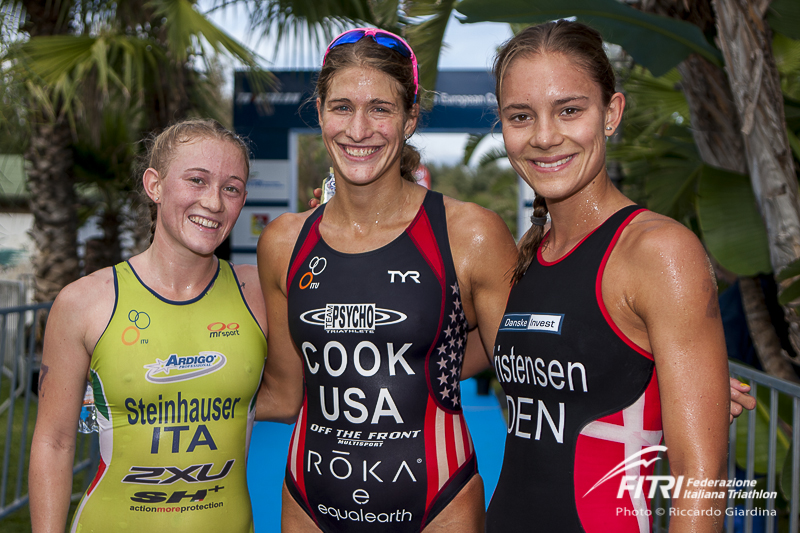 With visiting athletes who were not from a Mediterranean federation featured strongly in the race with the overall winner, Summer Cook, coming from the USA and 3rd placed athlete Ditte Kristensen, coming from Denmark.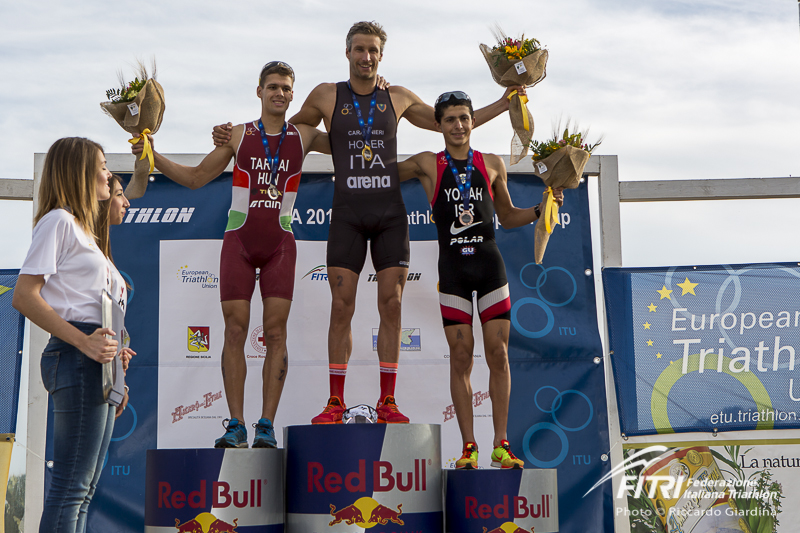 For the men, it was also an Italian victory, with Carabinieri, Daniel Hofer winning the title. Just behind him came László Tarnai HUN and Amitai Yonah. You had to go down to 6th place to encounter another Mediterranean athlete, Genis Grau ESP, who was 6 seconds ahead of Aleix Domenech ESP. In the top eight athletes only 3 qualified for the championships but all went home with points, as the Regional Championships, open to all athletes, attracts ETU points.
The venue will be the same as for the Tarragona 2017 Mediterranean Games; so this event will be an opportunity to test the course and the venue in the same conditions and dates, as in 2017. The event will be Sprint Distance; 1 lap of 750 m, 4 laps of 5 km and 2 laps of 2.5 km, with a swim in the Mediterranean Sea, then a really hilly and technical bike, followed by a totally flat run course.
Prize money distribution.
Elite Men and Women:
1st. 900 EUR
2nd. 750 EUR
3rd. 600 EUR
4th. 450 EUR
5th. 300 EUR
For the women, 22 athletes from 7 nations will race but only Spain and France will compete for the championship title. ETU welcomes the two Canadian athletes, Elisabeth Boutin and Andreanne Brière-Dulude. Both raced in Tiszaújváros, Holten and Weert, with the older Boutin just missing a top ten place in Weert. Spain's hopes will lie with Sara Pérez Sala whose early season 4th in Melilla has not yet been improved and Camila Alonso who having won the Habana Sprint event, placed 5th in Melilla. France will be hoping for Lea Duchampt to perform well but with the strength of the non-Mediterranean athletes it is looking distinctly possible that medals will go to visiting athletes. Watch out for Switzerland's Estelle Perriard. Even after a puncture and a wheel change, she placed 10th in Tartu last weekend, in the pouring rain.
For the men, double the amount will be on the start line, representing 15 nations and we will see athletes from Canada, Colombia, Mexico and Venezuela joining in the fun. We will see once more László Tarnai from Hungary and Aleix Domenech but watch out for Belgium's Simon De Cuyper. The ghosts of Holten have been put to bed with a bronze medal in Tartu and at the moment, he is flying. He will be up against Felix Duchampt FRA who will be hoping to improve upon his 6th place in Tartu and perhaps edge toward the Mediterranean title. Wearing the top number will be Spain's Francesc Godoy and with an 8th place in Lisbon at the Europeans, followed by a solid 4th in the World Cup in Tiszaújváros, he really is the man to beat. Watch out also for Javi Lluch Perez. He took the Junior title in Lisbon in a thrilling sprint and then went on to secure a World Bronze in Aviles.
Related Event: 2016 Altafulla ETU Triathlon European Cup and Mediterranean Championships
Latest
Videos
---
Latest
Event Galleries