NEWS
Skaza and Sagiv take gold in Bled
By Paul Groves
|
09 Sep, 2016
For the longer distance fans, attention was on Walchsee. For the clubs, attention was on Banyoles but for the Juniors there were great things happening in Bled last weekend. This race has got to be in the most beautiful location.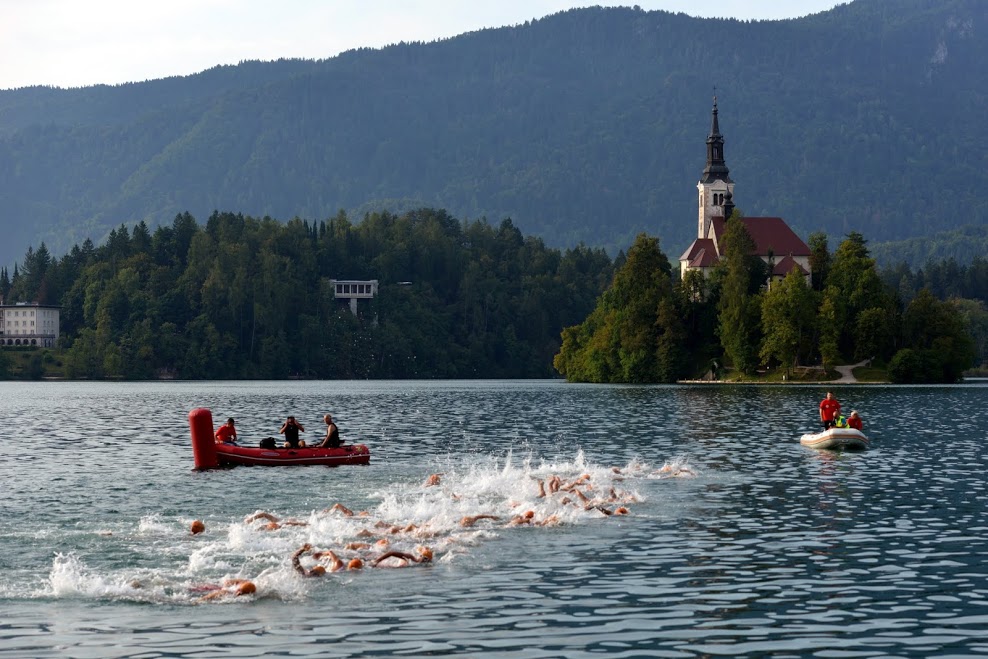 The swim looks out towards the world-famous Blejski otok, (Bled Island) with its church dating back to 1470.
The 44 Junior Women lined up for the very short swim. This race was super-sprint and that meant FAST.


During the line-up, the athletes were relaxed but that soon would change.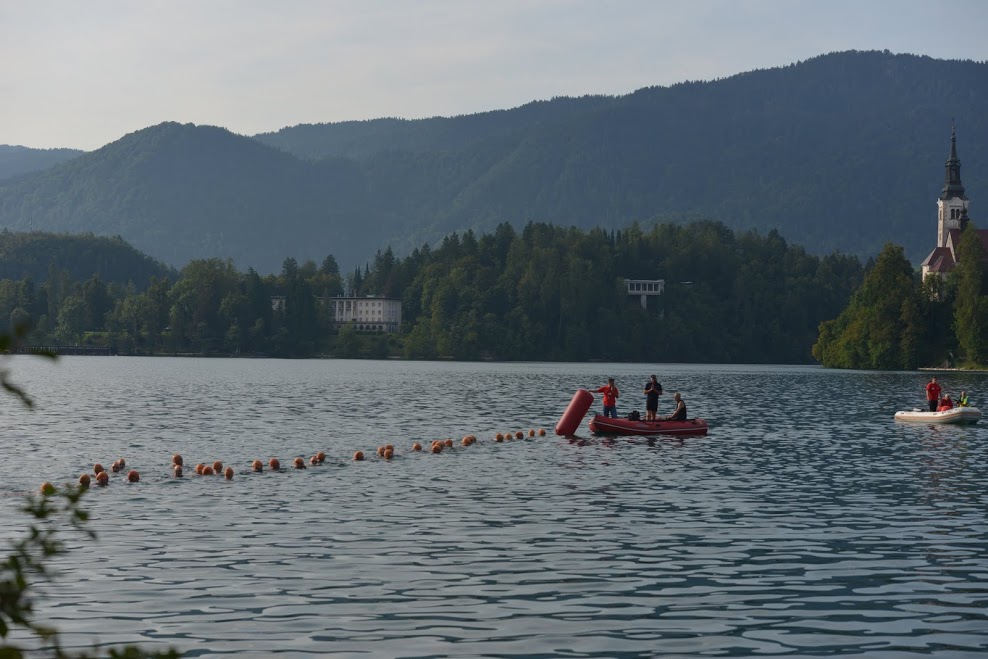 Into the water for the deep-water start.


Silence …. Then they were off.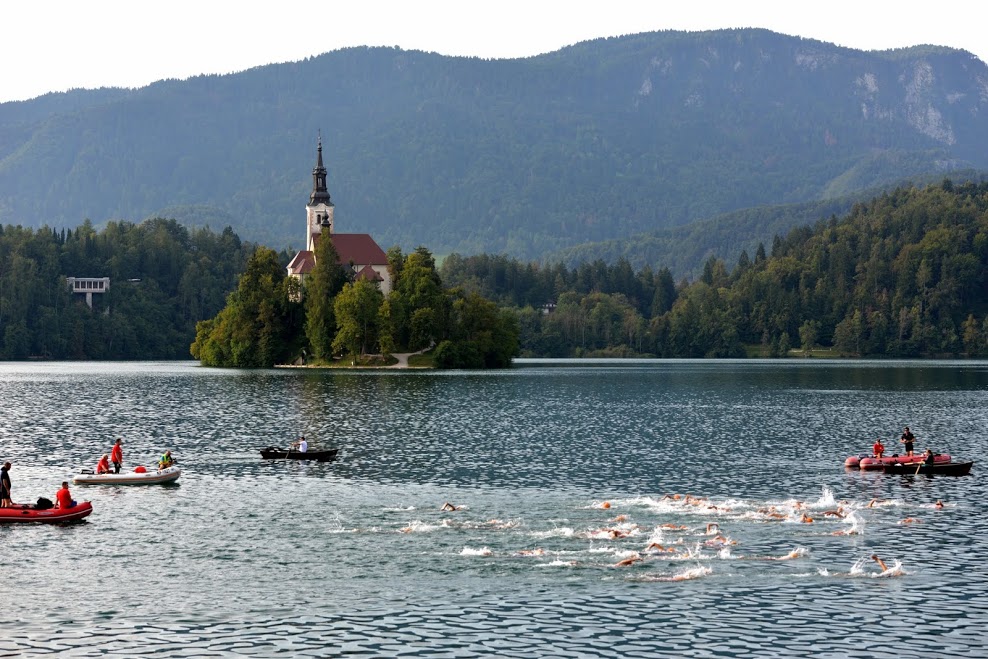 The pack soon broke up and it was some powerful swimming from Austria's Therese Feuersinger took her into a small but important lead.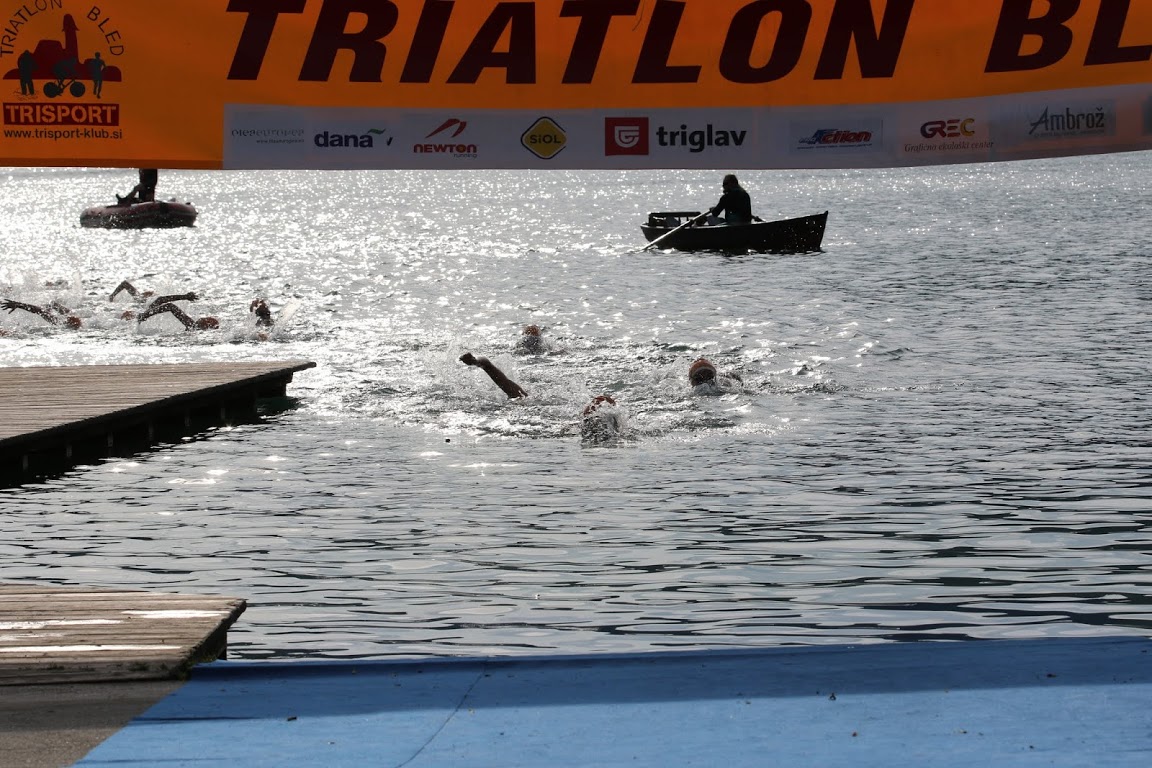 She led Slovenia's Eva Skaza and Hungary's Dorka Putnóczki into T1.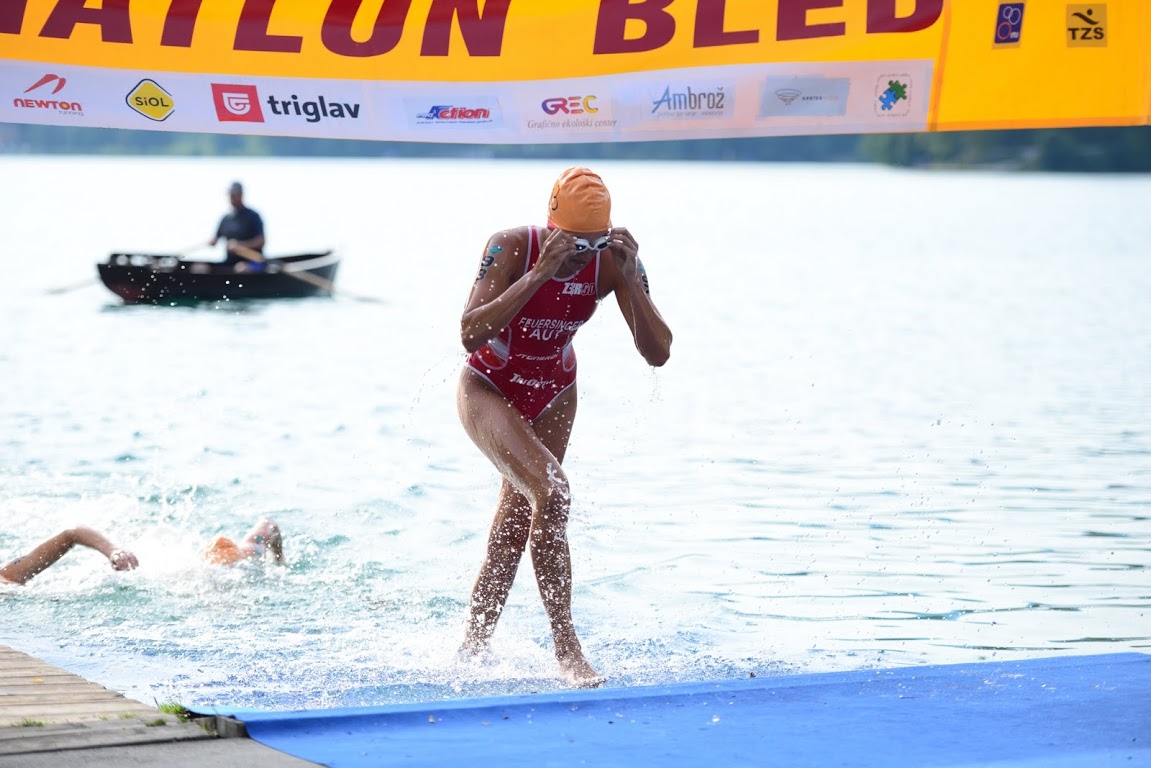 Out onto the bike and Feuersinger worked well with Skaza but behind them was a large group and in that large group was the incredibly fast runner from Austria, Pia Totschnig.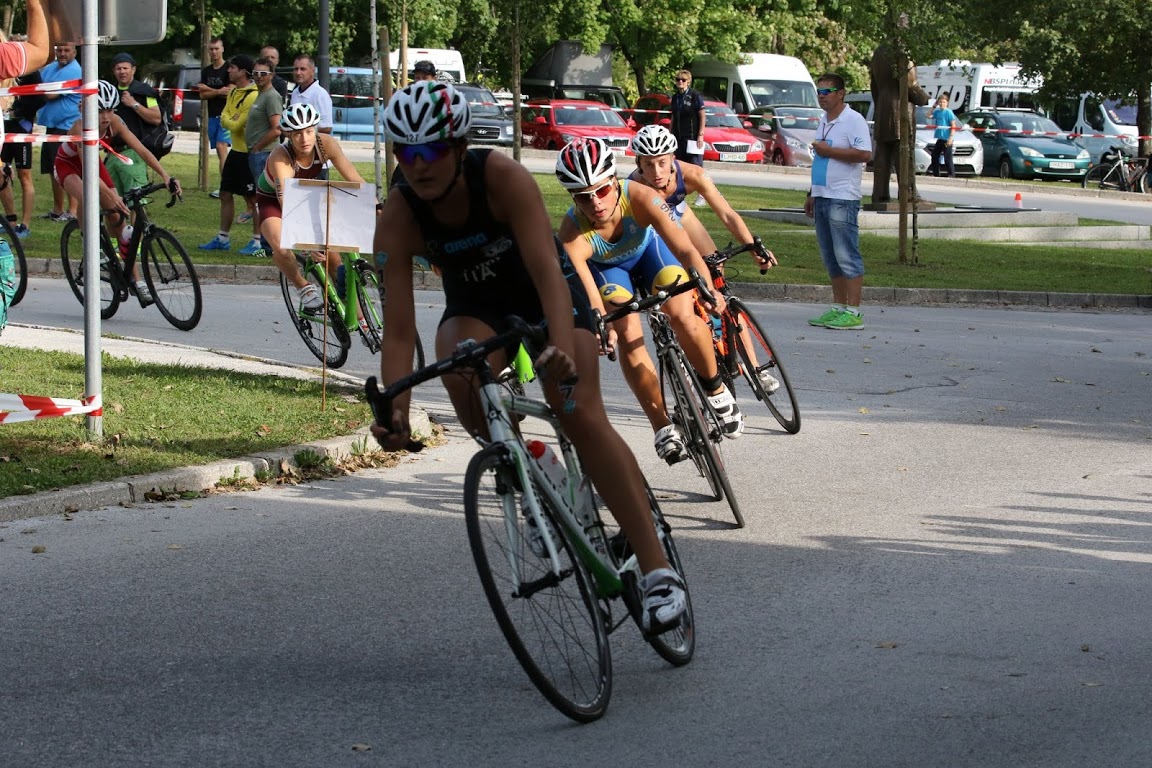 We saw her blistering run pace in Tulcea recently. If she could keep out of trouble on the hilly bike course then her running ability could take her to the podium.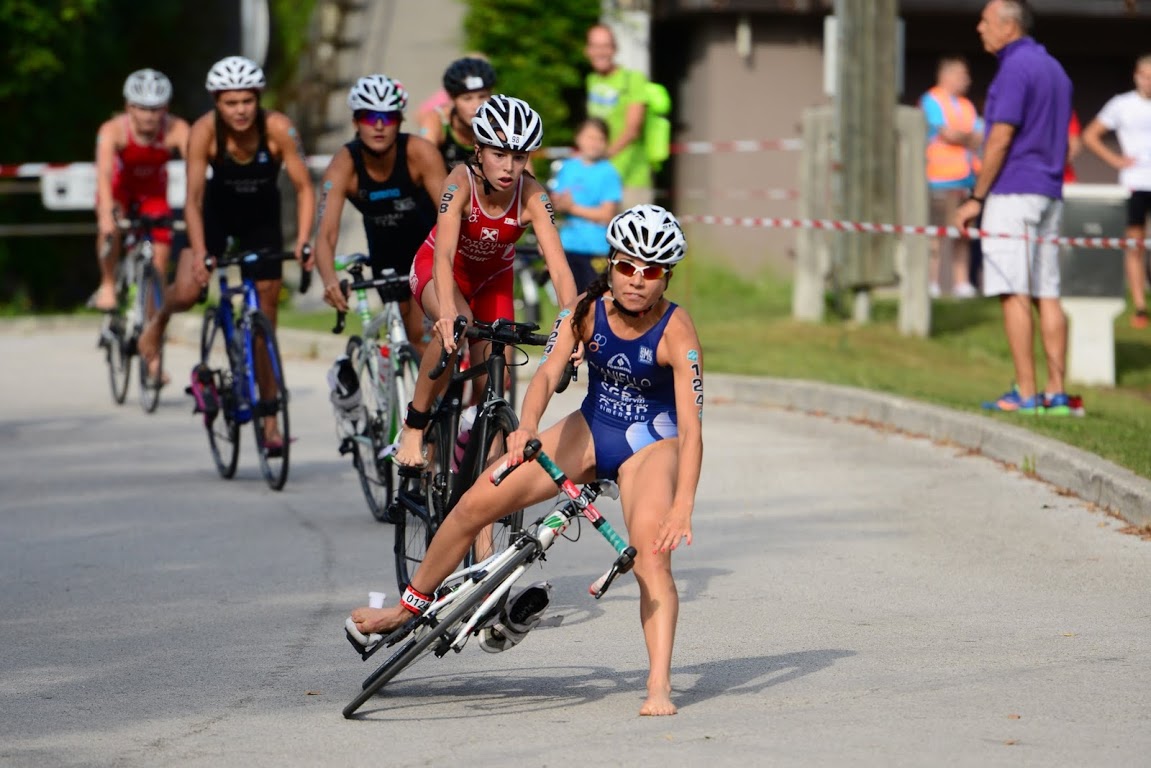 With the leading pair already in T2, there was a moment when time seemed to stop as Cecilia D'Aniello slipped on dismount just in front of the pack. Some effective biking skills came into play as the other athletes successfully avoided her. It was a tense moment. She was able to carry on and finish strongly, despite the evident shock of such a fall. With the run ahead of them it would be Feuersinger and Skaza who would do their best to hold onto the podium places.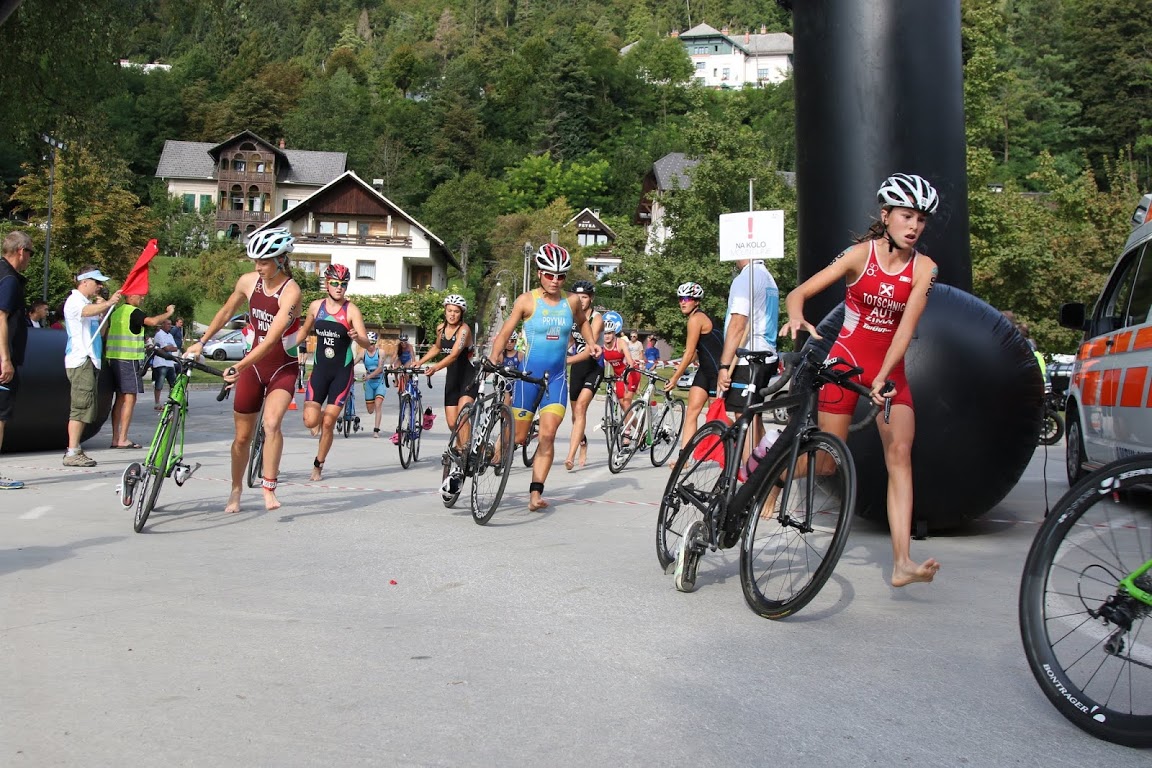 Totschnig was not so far back and over even a short distance her running prowess would soon be seen.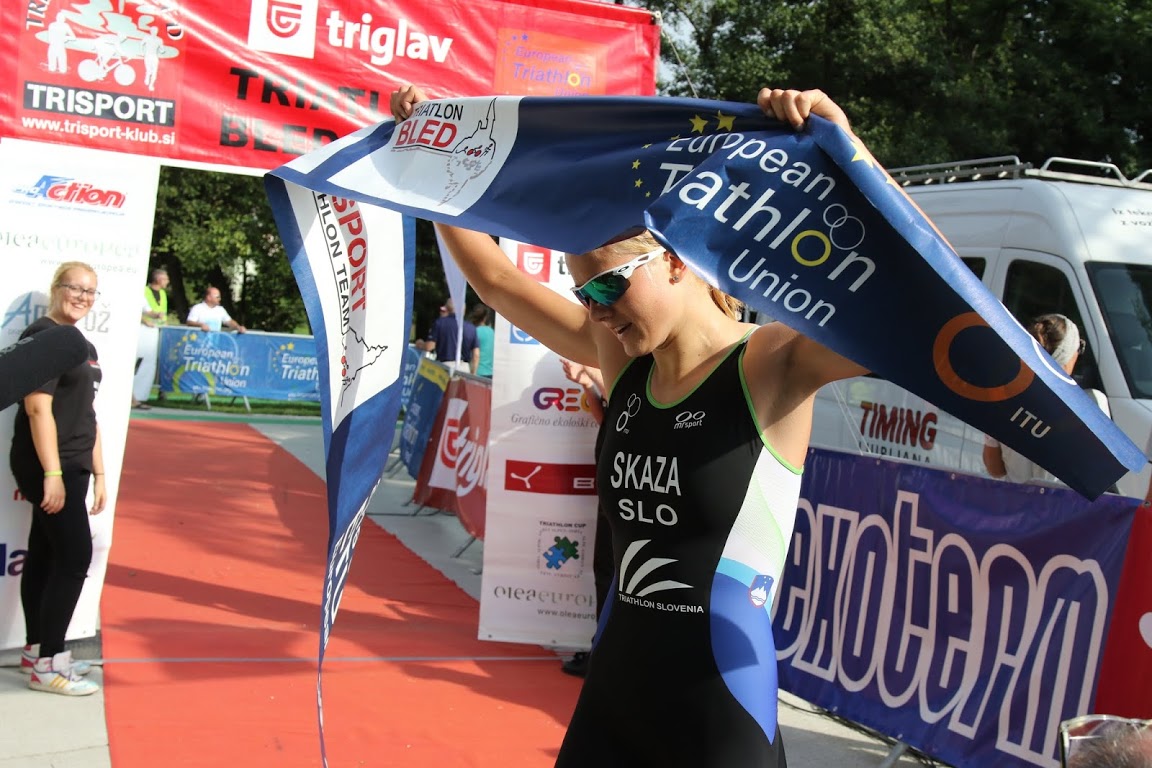 Skaza held on to her lead but behind her it was all happening as Totschnig overtook one after the other athlete until she had the podium places in sight.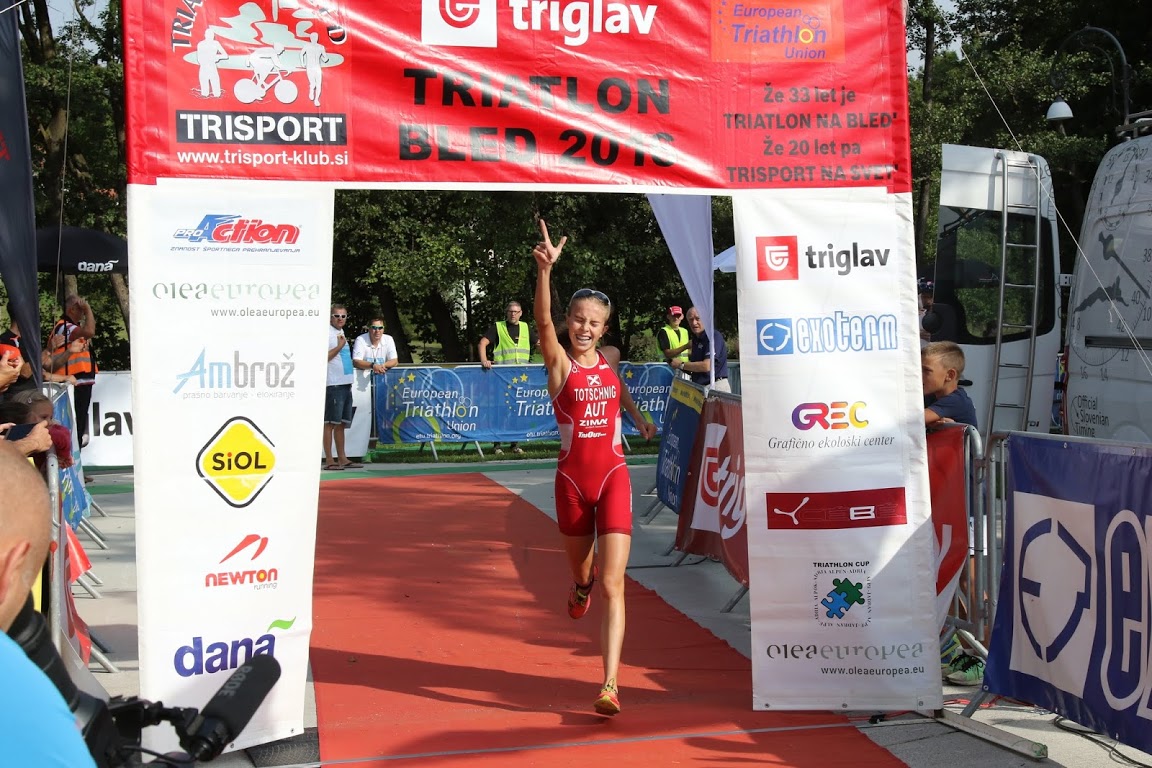 She just did not have enough to catch Skaza but her run pace was just enough to snatch the silver from Feuersinger.
Austria celebrated with two of the top medals. Slovenia was jubilant with gold.Skaza said, after the race, "Today's the day for me and it is written with golden letters. Hearing the Slovenian national anthem being played for me! My first and probably the last gold medal in junior European cup! After fast swimming, hard cycling and running I did my best and came first to the finish line. This victory is great before going to world championship in Cozumel-Mexico, which I am now even more excited about! I should big thank you to my parents, all coaches and sponsors! A big congrats also to my very good friend from Austria Therese Feuersinger ! @Mizarstvoskaza Xentis Triathlon Piberstein On-Running Rad Fuchs High5 @Xenofit @lepotniinnegovalnistudioMirijam. Great day for me today in Bled!"
For the men, it was a relaxed build-up to the start.


63 athletes lined up to make their way into the waters of the lake for the deep-water start.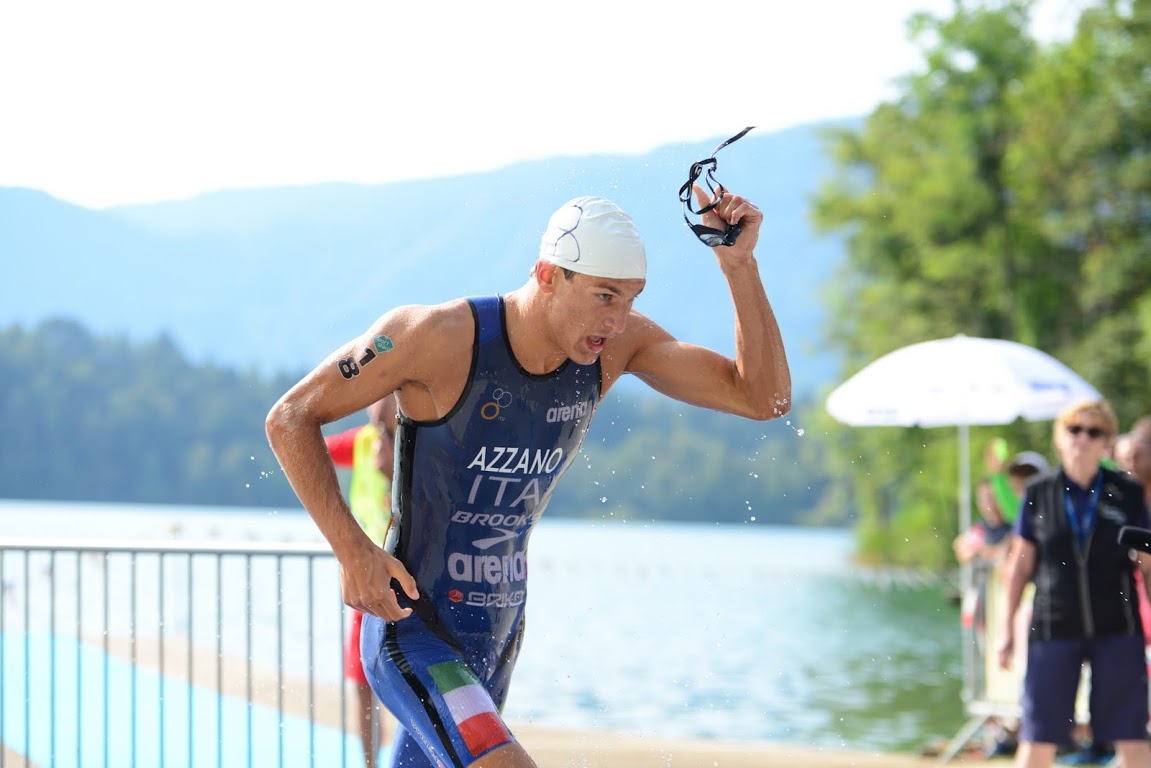 A strong swim from Italy's Nicola Azzano saw him take the lead by a few metres.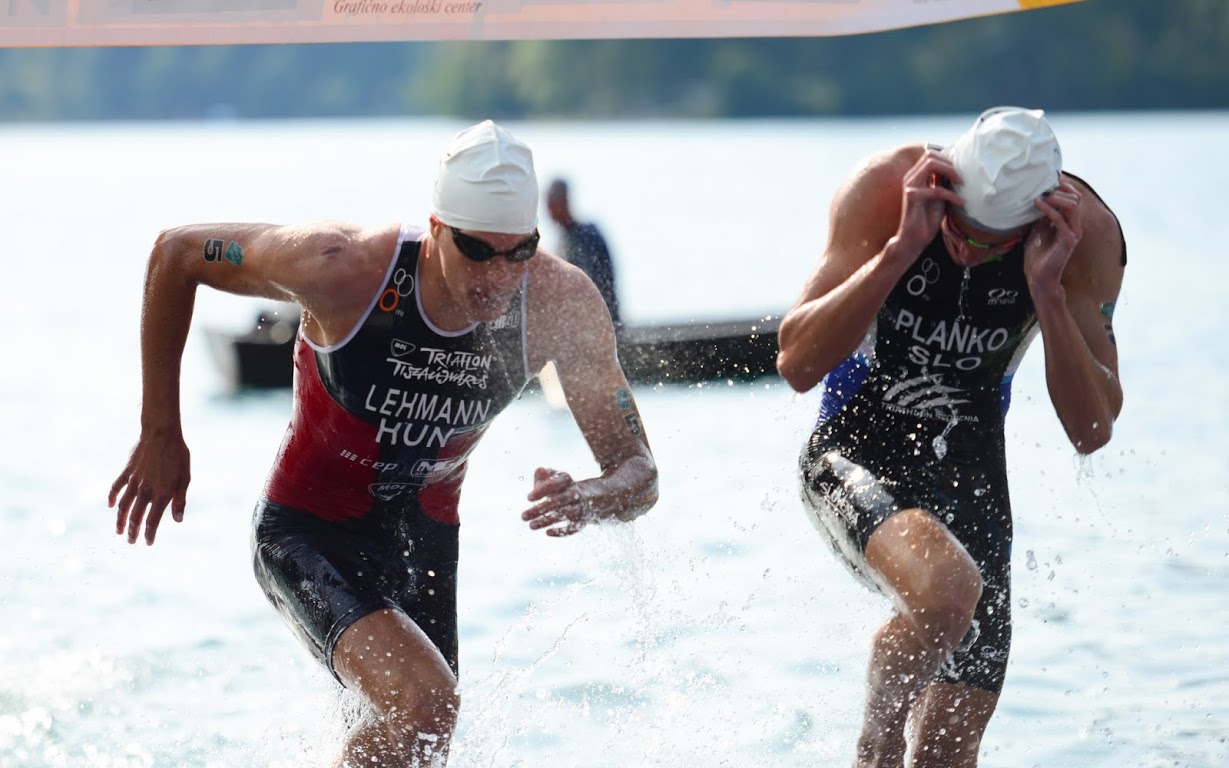 Behind him and only a matter of a few footsteps away came Matevž Planko SLO and Hungary's Csongor Lehmann.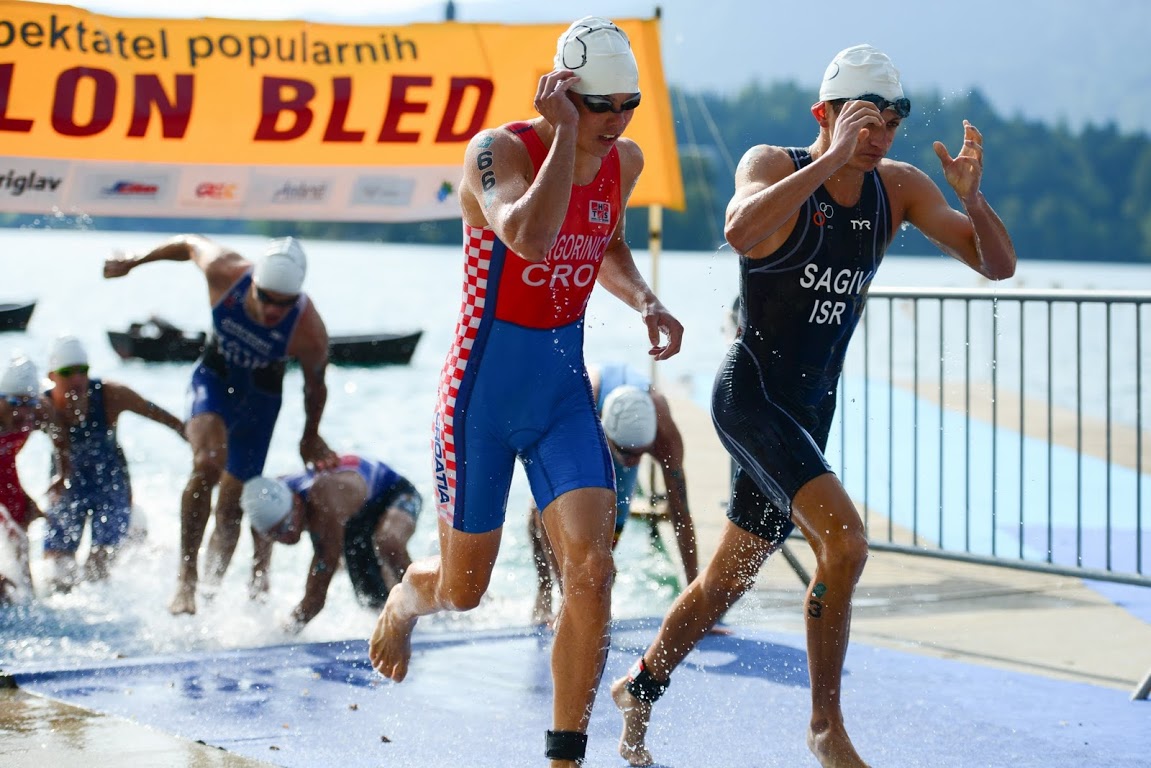 Quite some way back but with immense running power, came Ran Sagiv ISR. The team support for him was huge and as he ran from the lake to T1 the instruction was clear – get into a good position on the bike and chase the leaders.


Planko took advantage of the local support and pulled into a lead but behind him came a steady line of strong cyclists and runners.


Maximum effort – maximum oxygen intake needed.


They could not escape from Sagiv who, even off the front, was able to keep in with a chance.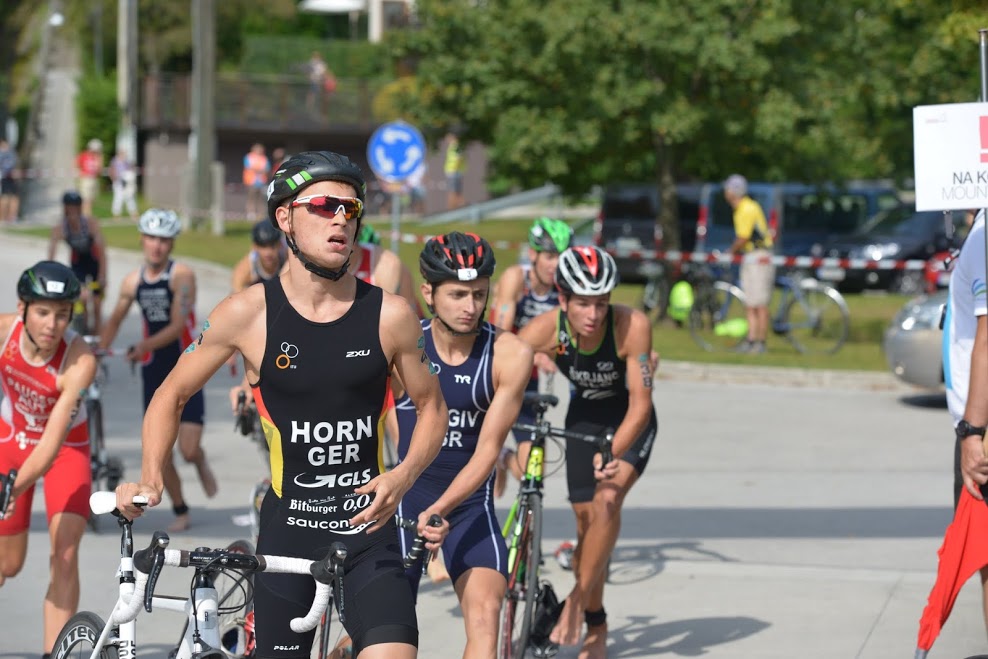 His work on the bike had taken him deep into the heart of the chase pack.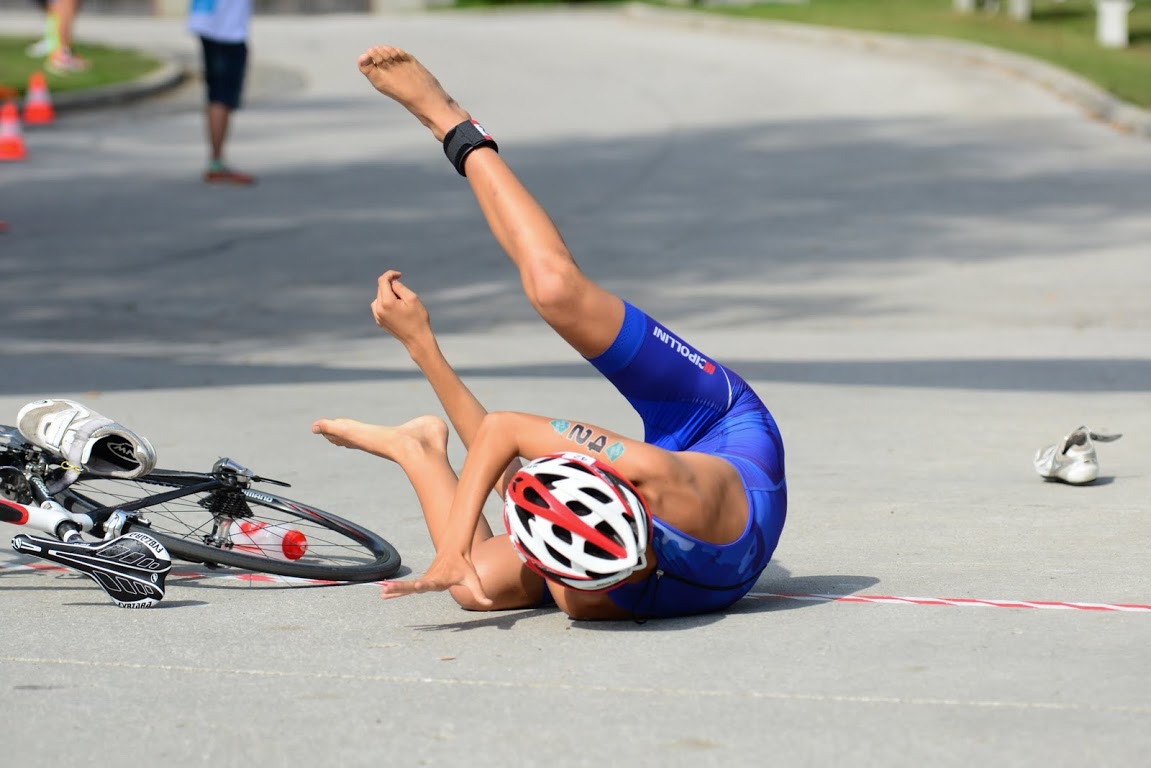 As in the women's race there were spills on the dismount. Luckily again, this did not result in any serious injuries and Luca Vignali was able to finish the race.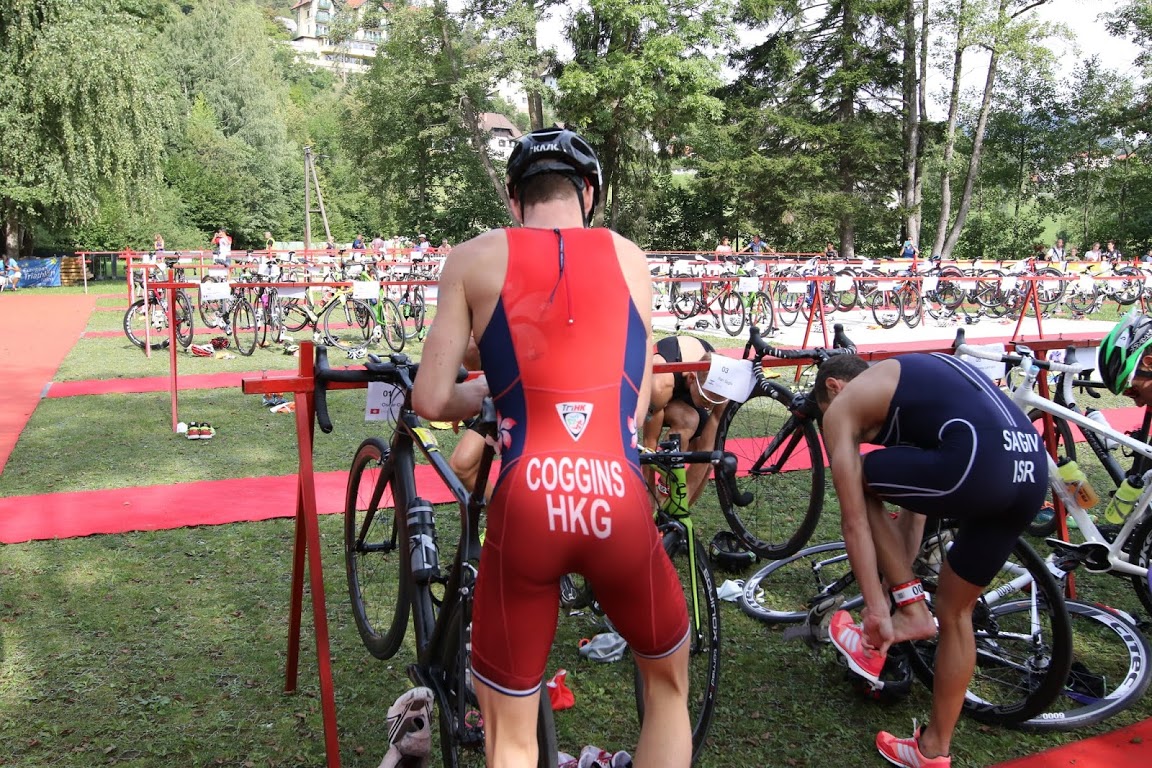 A swift transition saw Sagiv creep up a few more places but there was still work to do.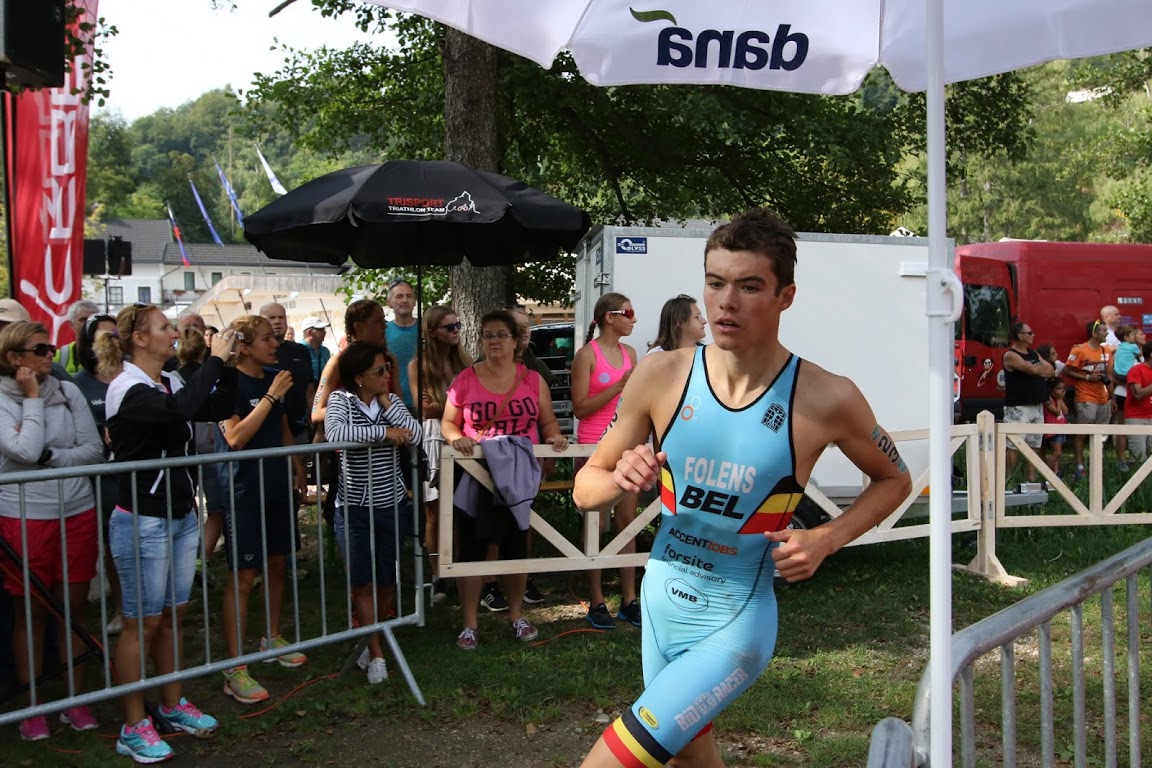 Belgium's Simon Folens led them into T2 and then led them out. His early strong swim put him in a good position for the run.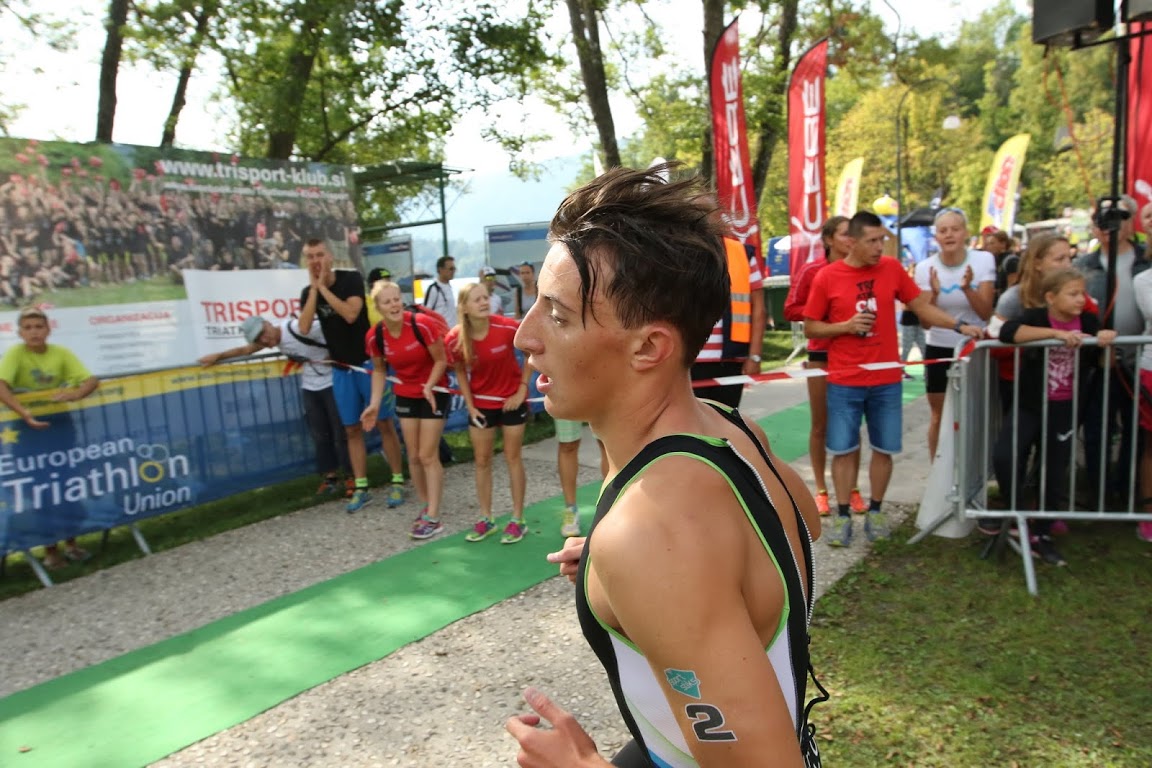 Planko, urged on by the crowds, chased.


Sagiv's power on the run took him past the others and with the finish line in sight he was able to raise his arms in delight.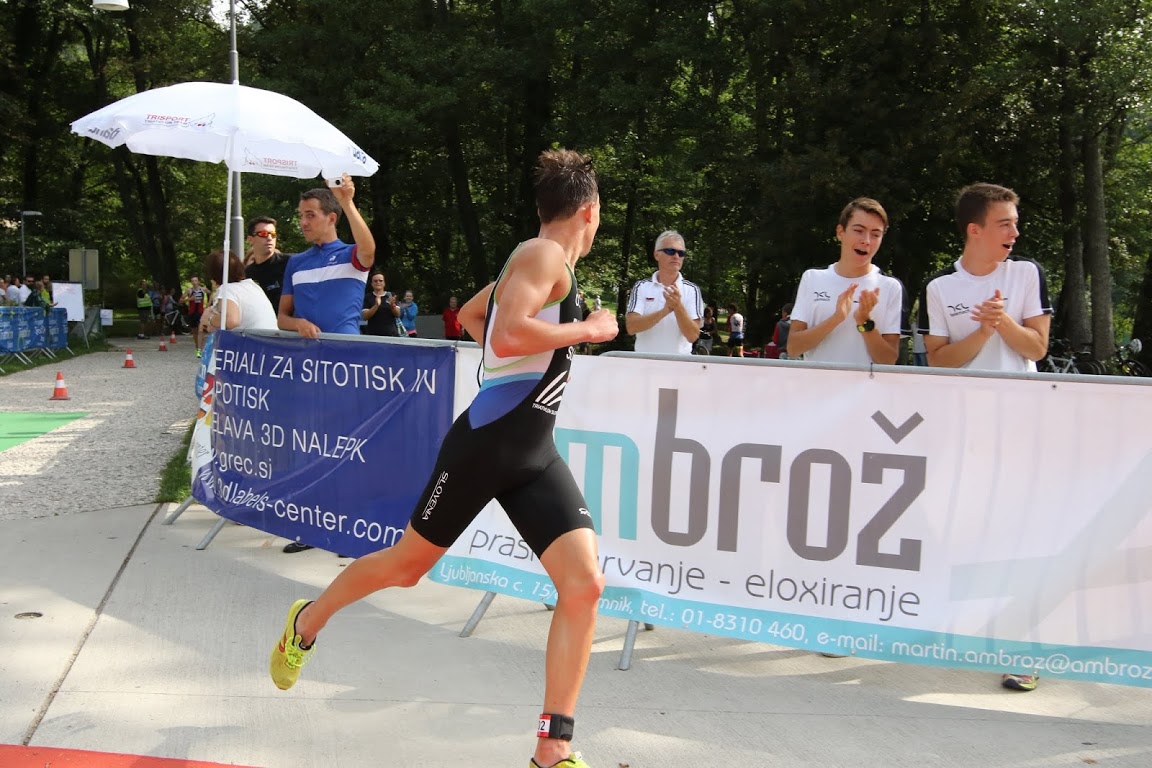 Planko did all he could but that extra gear just was not available to him on the day. A glance over his shoulder on the last turn was enough to tell him that second place was safe for him.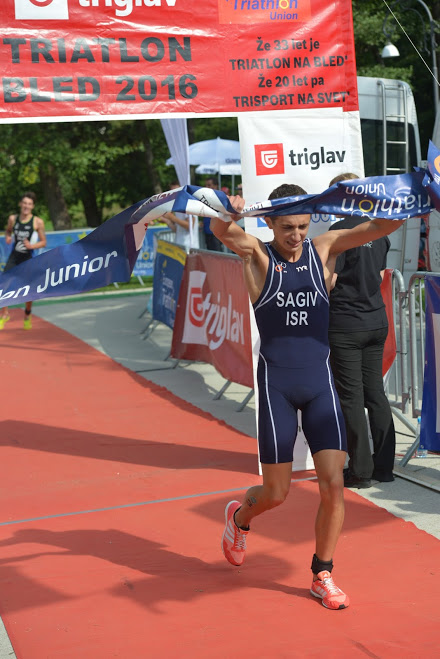 After the race, Sagiv said, "My swim was bad so I had to chase my way to the front pack on the bike. I really liked the challenging bike course in the hilly section. On the run I just went hard as I could right from the start. Planko and Csongor were close to me at the half-way point so I had to push really hard all the way to the finish line and I'm so happy it was good enough for the win. Now my focus is on Cozumel and I hope to perform my best on race day."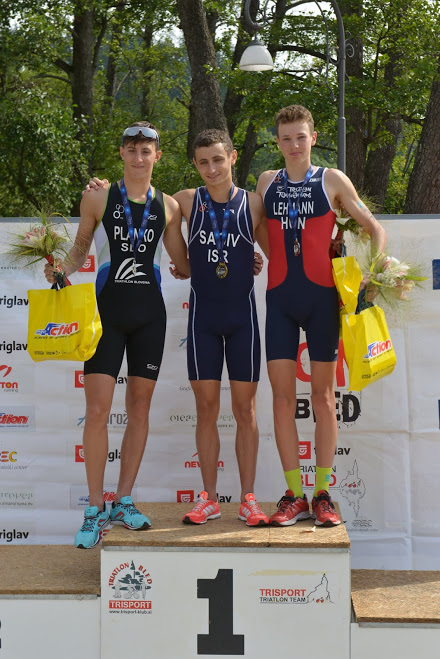 A fantastic day and this year, none of the rain that almost ruined the 2015 event. Our best wishes to all athletes heading to the tropical waters in Cozumel.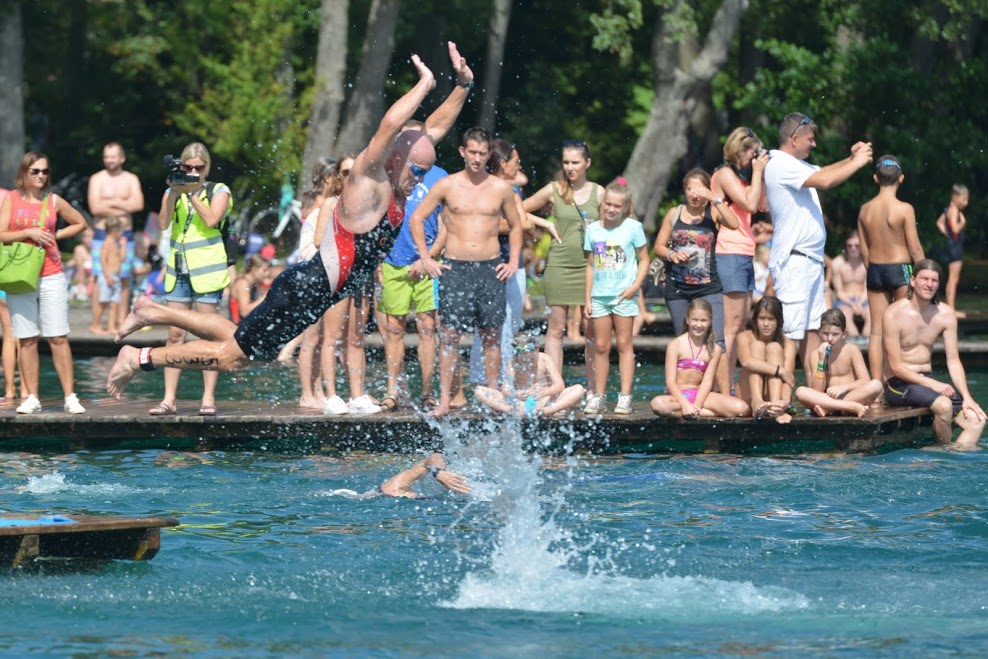 Alongside the ETU Cup were a number of races open to all ages and abilities. Bled truly rocked this last weekend and if there is an event for you to combine photography and racing, this really has to be in your diary for next year.
If you want to really get inside this race, check out the following galleries and livestreams.

Links to Live streaming:
---
Article gallery
Related Event: 2016 Bled ETU Triathlon Junior European Cup
Latest
Videos
---
Latest
Event Galleries