NEWS
Sieburger and Lebrun lead the Elite home in Châteauroux
By Paul Groves
|
20 Jul, 2015
With the weather looking a bit better, it was a chance for the juniors to watch the Elite.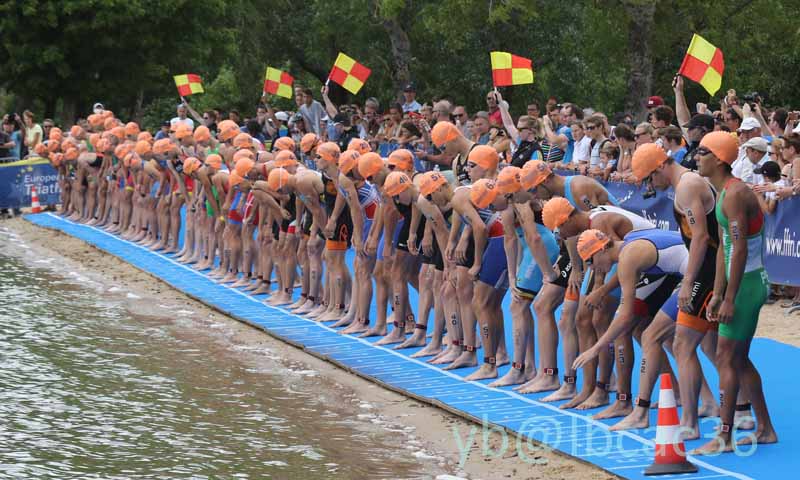 The men filled the start pontoon and it was a tense moment for the Officials as the athletes came under starter's orders.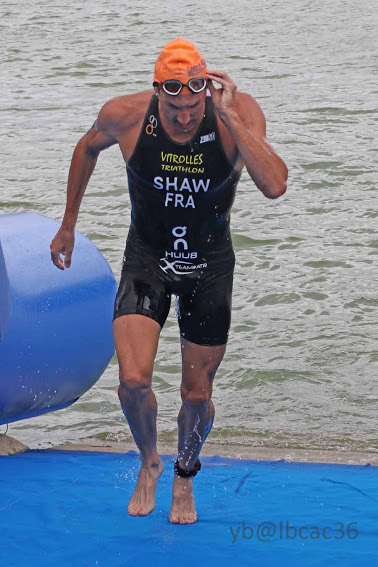 It was Raoul Shaw FRA, who led the athletes from the water. His lead of over 25 seconds would not be held for long as behind him and minding their time, were the stronger bikers and runners.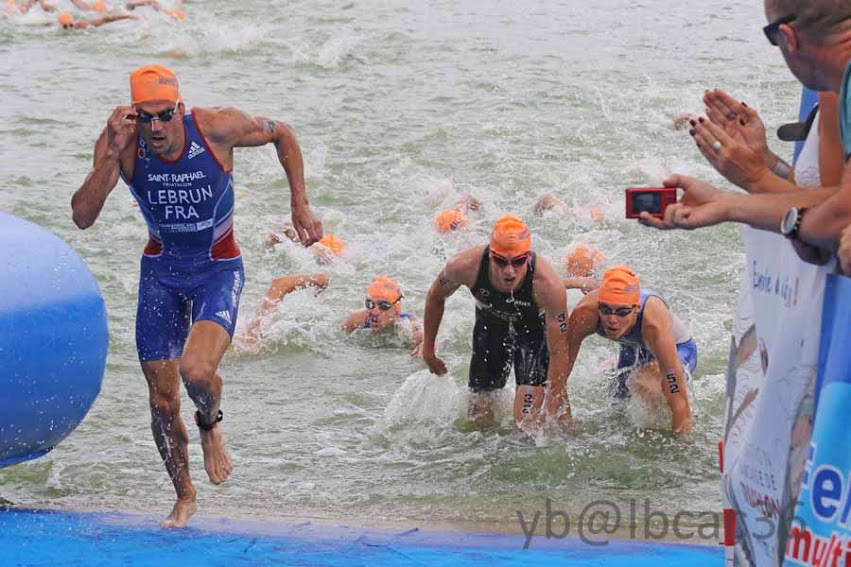 Way down the pack were the higher-ranked athletes and it was good to see the younger athletes from Norway and Belarus working well in the swim.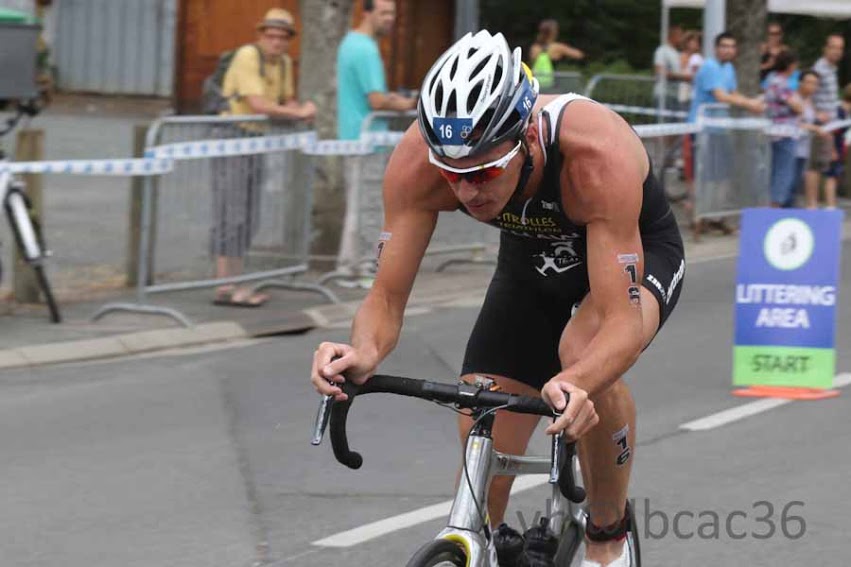 Shaw set off on his own but with a storming peloton behind him it was only a matter of time before he was caught.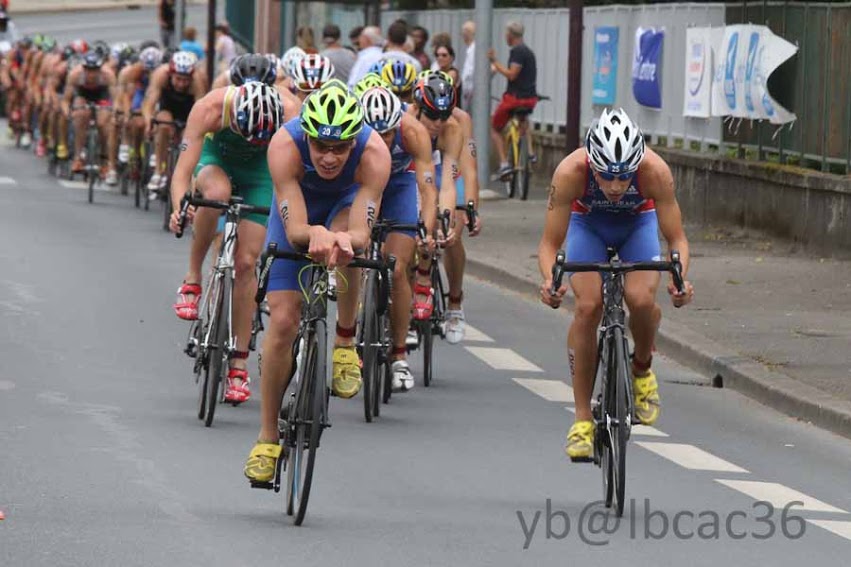 The crowds were treated to a huge group of cyclists as they rushed to T2. It was Great Britain's Liam Lloyd who led them in as the others gave chase.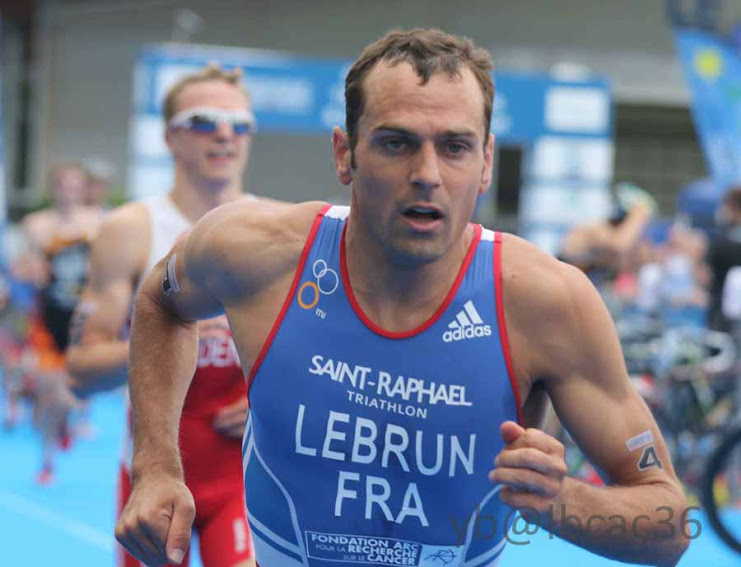 After the heat of Holten we know that Aurélien Lebrun can hit pace well after the bike but here it was crowded and he was up against some younger athletes who wanted to make a name. He was coming to this race after a build-up of five races in five days along la route Napoléon where he won the individual classification and did so after a battle of Napoleonic proportions against non-other than former European Champion, Fred Belaubre.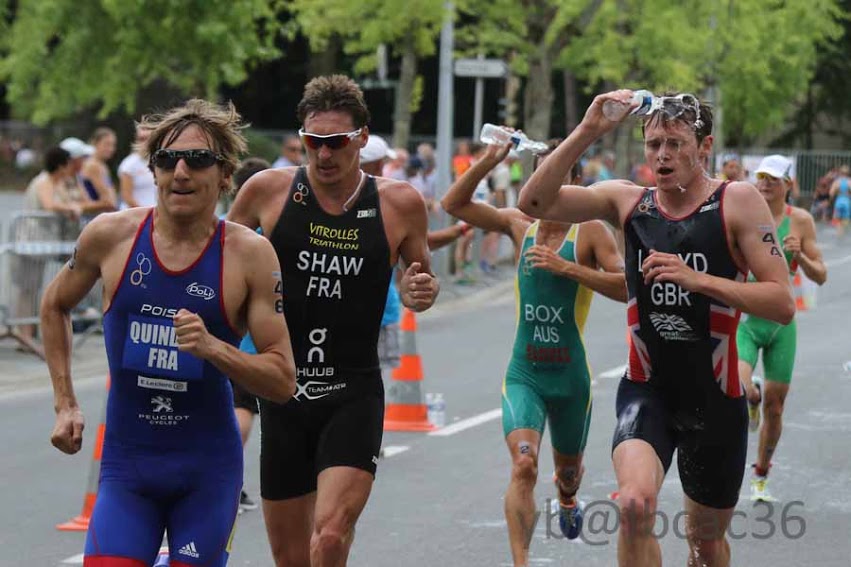 It was no less hot out on the run course and athletes were desperately taking on water.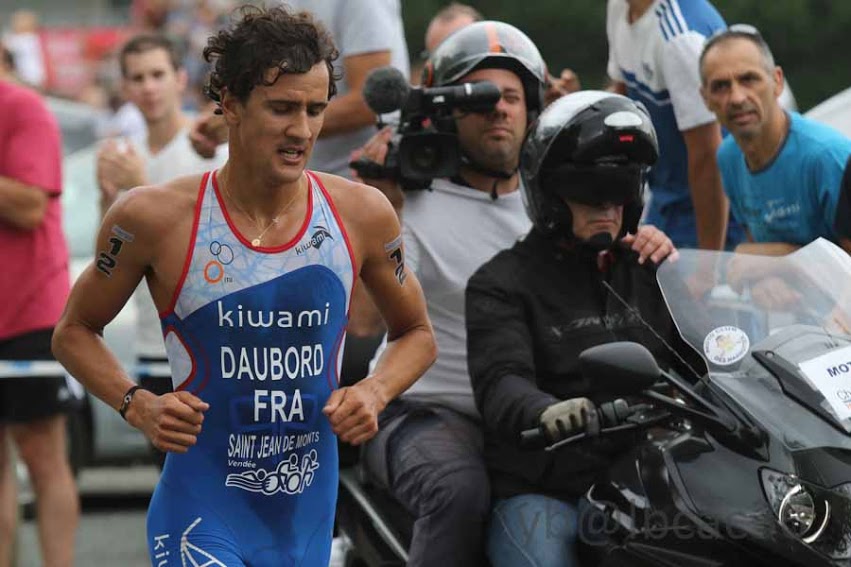 As Brice Daubord FRA worked his way through the pack it was the power of Lebrun that dominated with the fastest run of the day.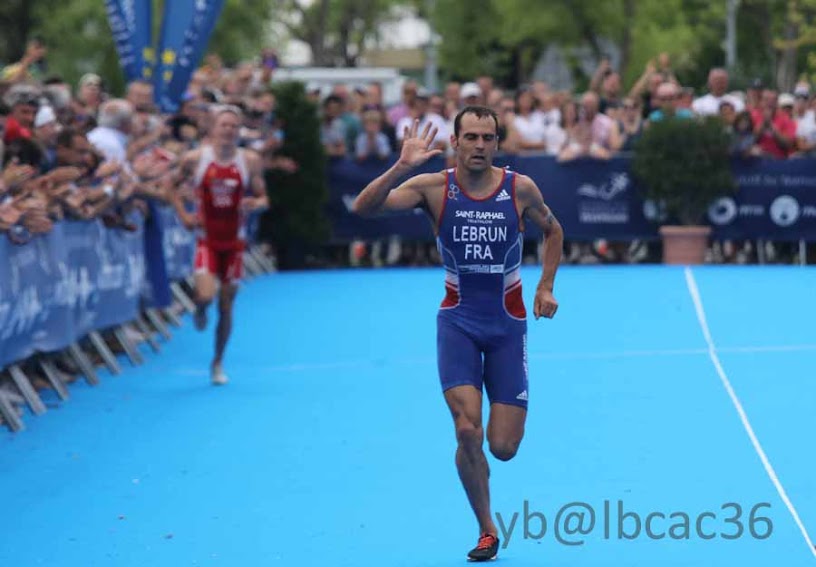 Gold went to France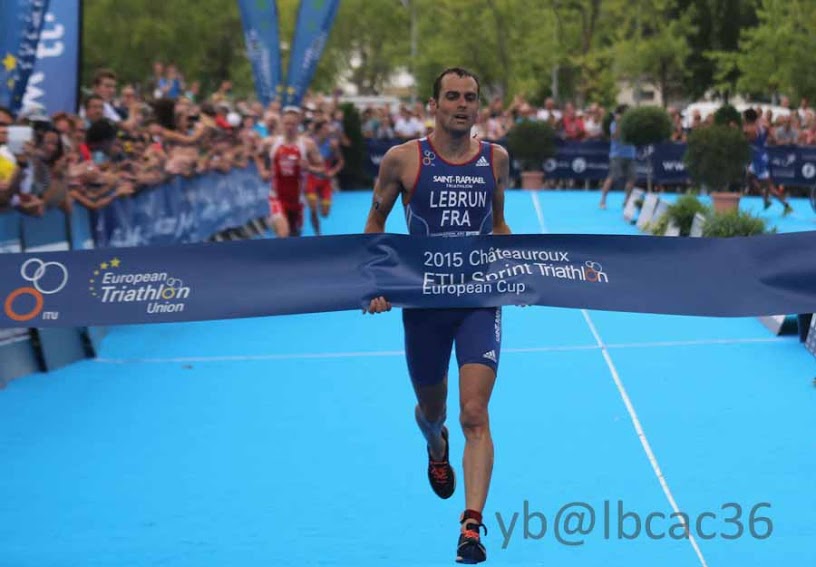 With silver going to Anders Lund Hansen DEN, the 2013 Junior Men's World Duathlon silver medallist. For him, a great result. Bronze went to Nan Oliveras ESP to give him his first European medal of the year.


For Lebrun, it was hard work paying off. For Hansen it was congratulations all round. For the young Oliveras it was the best way possible to prepare for the European U23 Championships. "3rd place and very happy for this first podium. I suffered a lot out there and gave it all in the last few metres. 5k in 14:49!! Next stop, U23 Championships in Banyoles next week."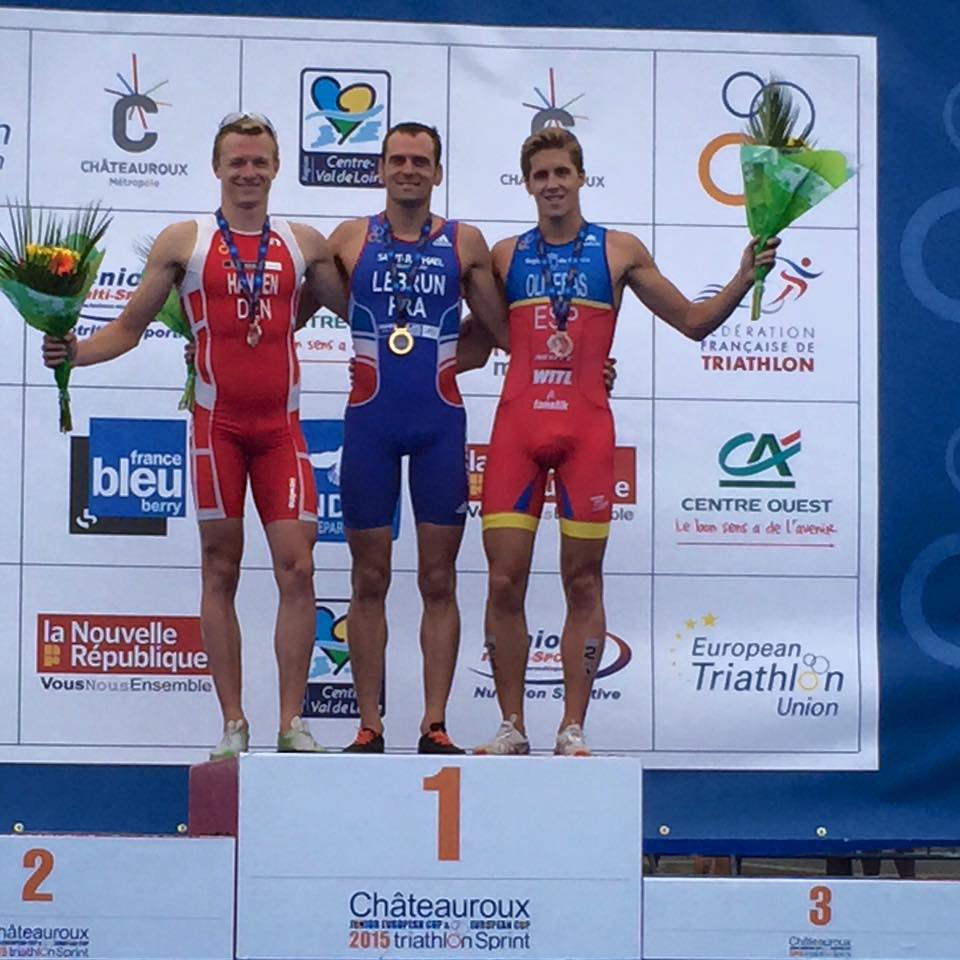 Once again a great selection of photos from Yves Boury

The Elite Women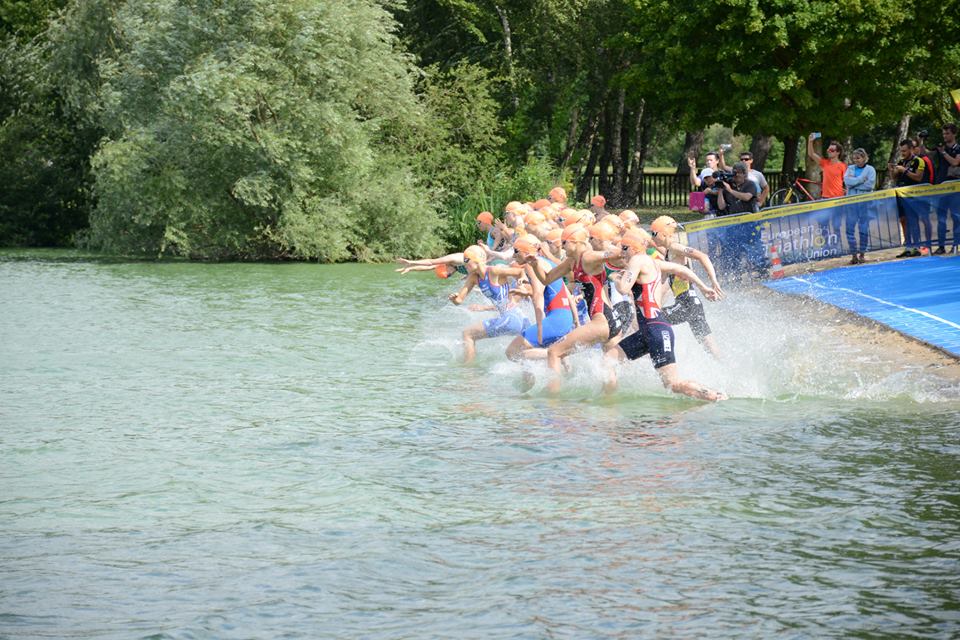 It was GB's Hannah Kitchen who led the swim. No surprise really as she is the reigning European Aquathlon Champion. French cheers echoed as she was followed by three strong Frenchwomen, Lea Duchampt, Sandra Dodet and Margot Garabedian.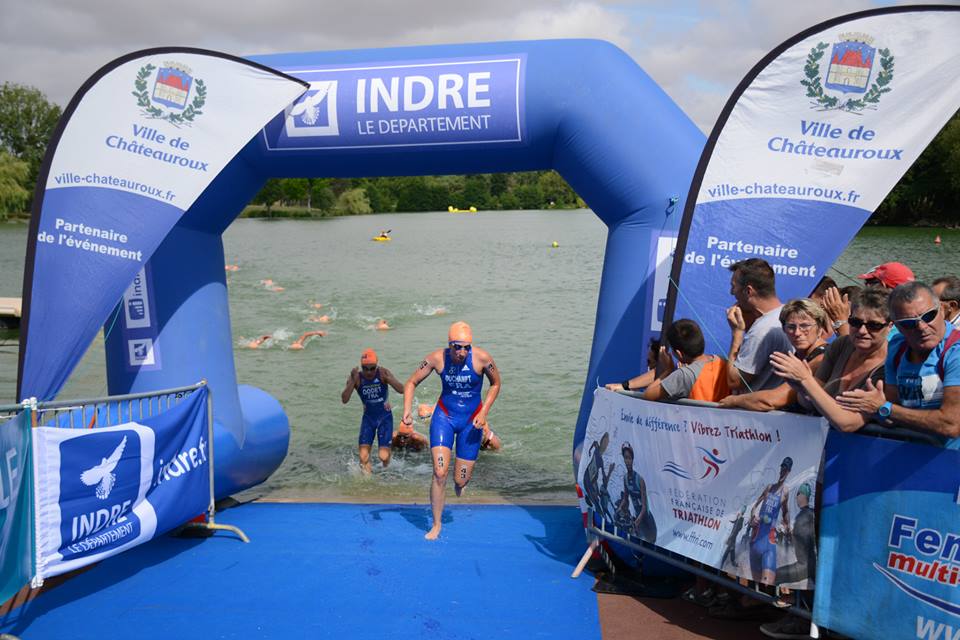 Down the line was Leonie Periault and, wearing number one but over 30 seconds off the pace was Germany's star athlete Lisa Sieburger.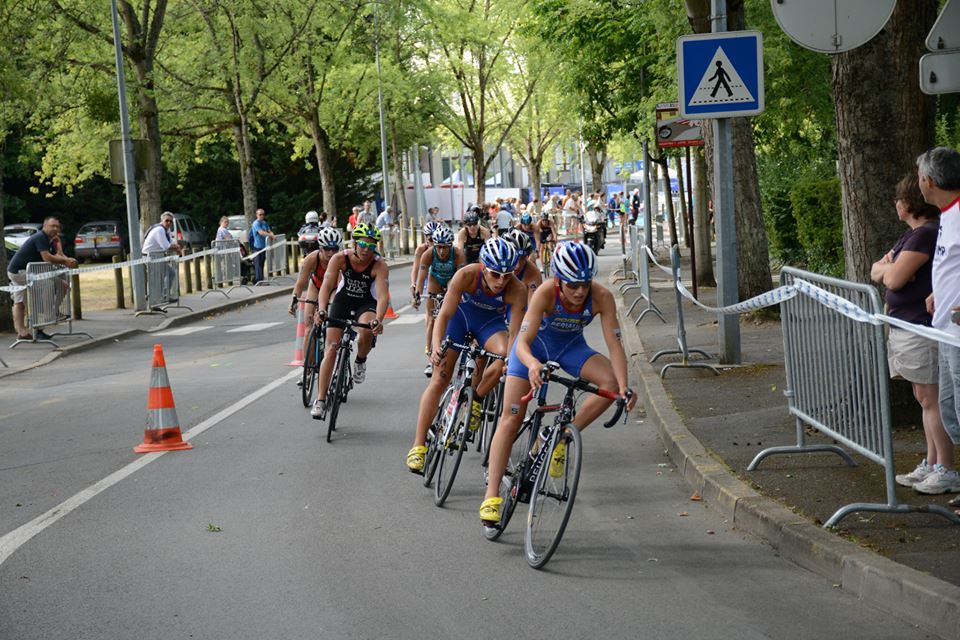 After the run to T1 a group of cyclists formed but it was in the second pack that GB's Heather Sellars found herself.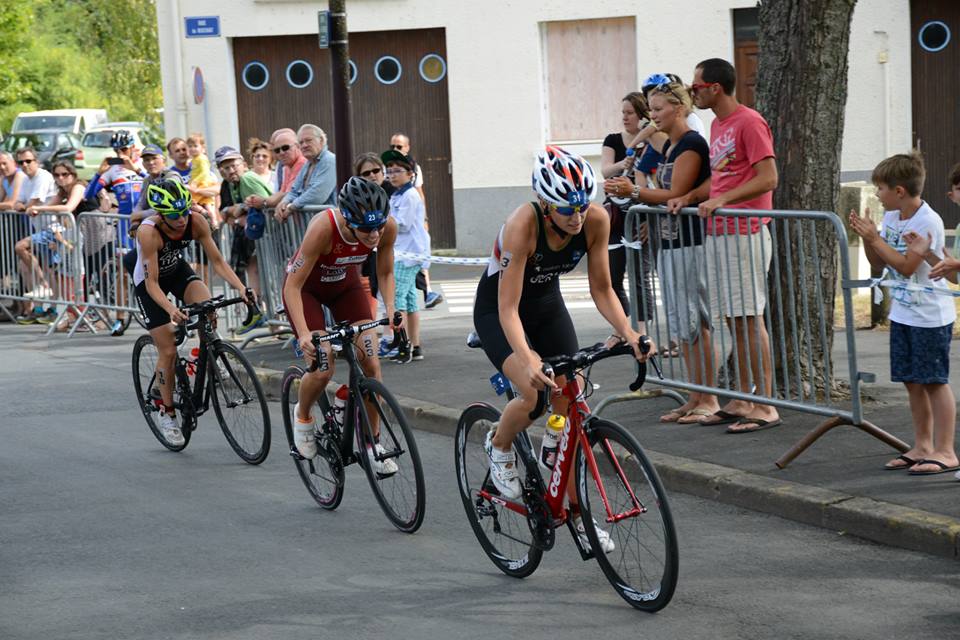 With crowds lining the streets the bike course was a wall of sound and with Jess Harrison and her bi-lingual skills, everyone knew what was going on and who was catching up with whom. With T2 done and the 5k in front of them it was time for Sieburger to show a clean pair of heels. This amazingly fast athlete, showing so much promise for the German Triathlon Union made certain that gold was hers.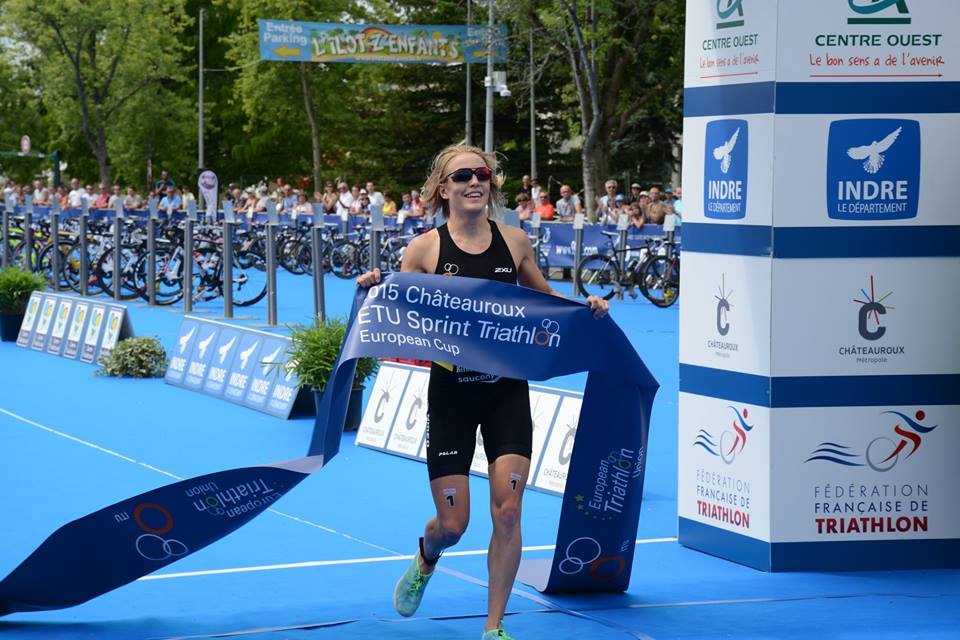 Gold to Germany.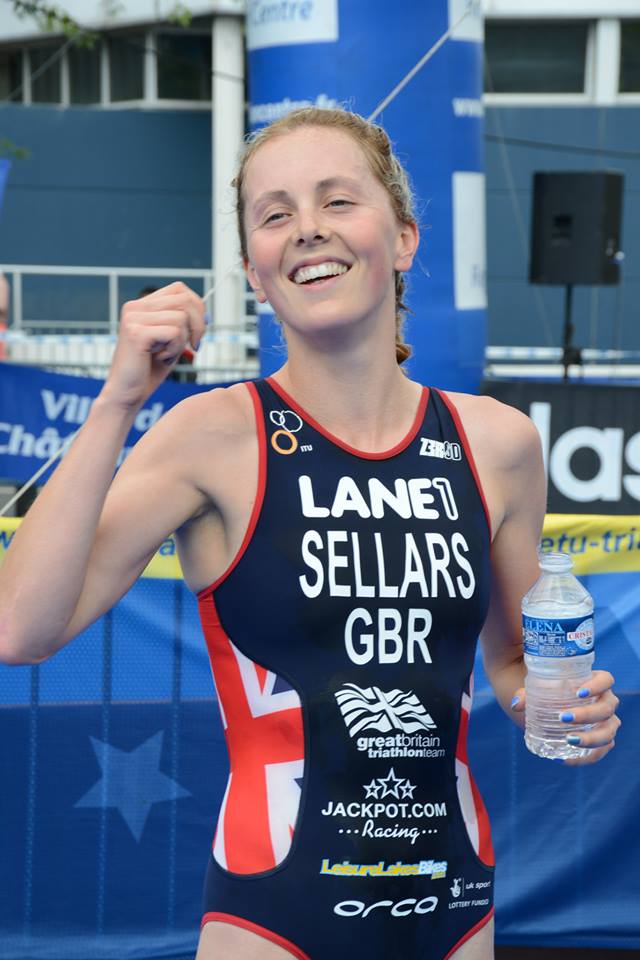 Periault took silver and a rather thrilled Sellars took bronze.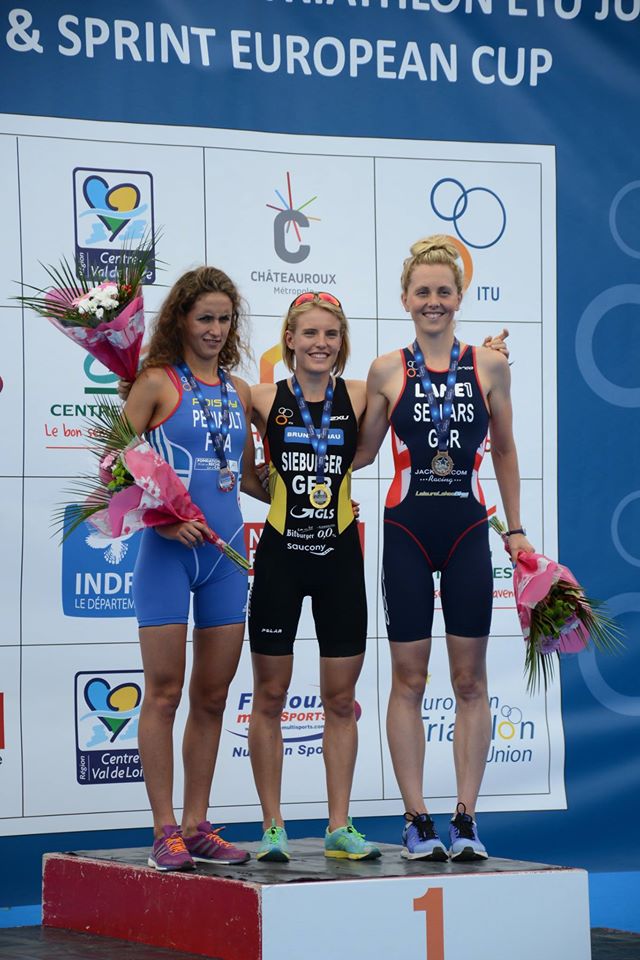 Once again a great selection of photos from Yves Boury
Further images from Gilles Colosio – Châteauroux Métropole.
A short video can be seen here.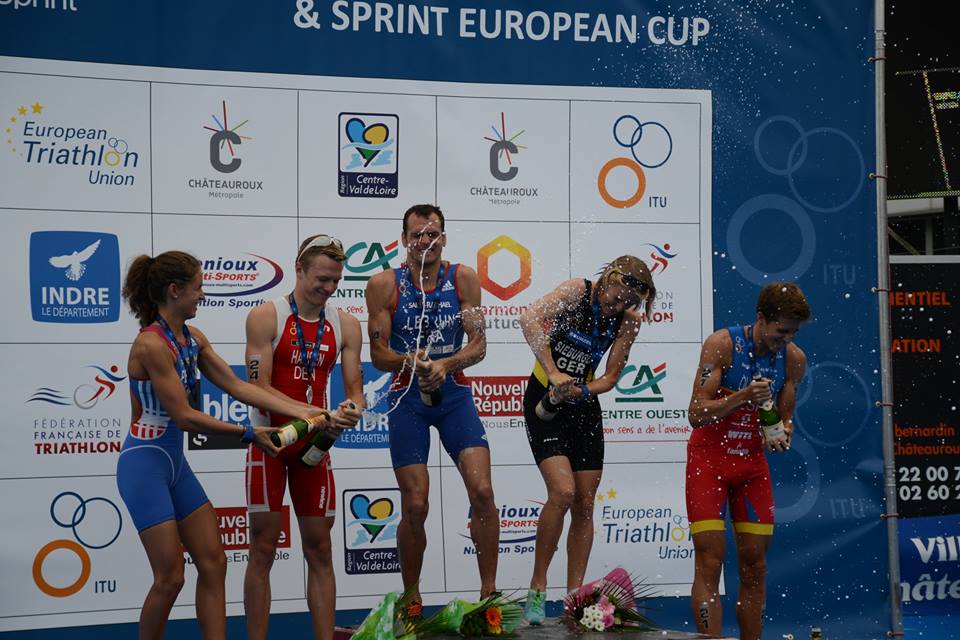 A really big thank you goes out to the local club who worked so hard to make this event go well. Without the support of local clubs any organiser or federation has a harder job to make the event work. Here in Châteauroux the Fédération Française de Triathlon has found an ideal partner. After the event, this is what they had to say, "It is difficult to convey in just a few words how much joy, recognition and happiness. A very happy club after this amazing weekend. Conviviality and sport united. TCC36; a strong team, tight and incredibly effective, volunteers who worked harder than could be imagined, a wonderful public, great sponsors, top-class athletes, age-group athletes with big smiles: A very, very big Thank You to you all. What an emotional weekend. The volunteers were ace, all 250 of them !"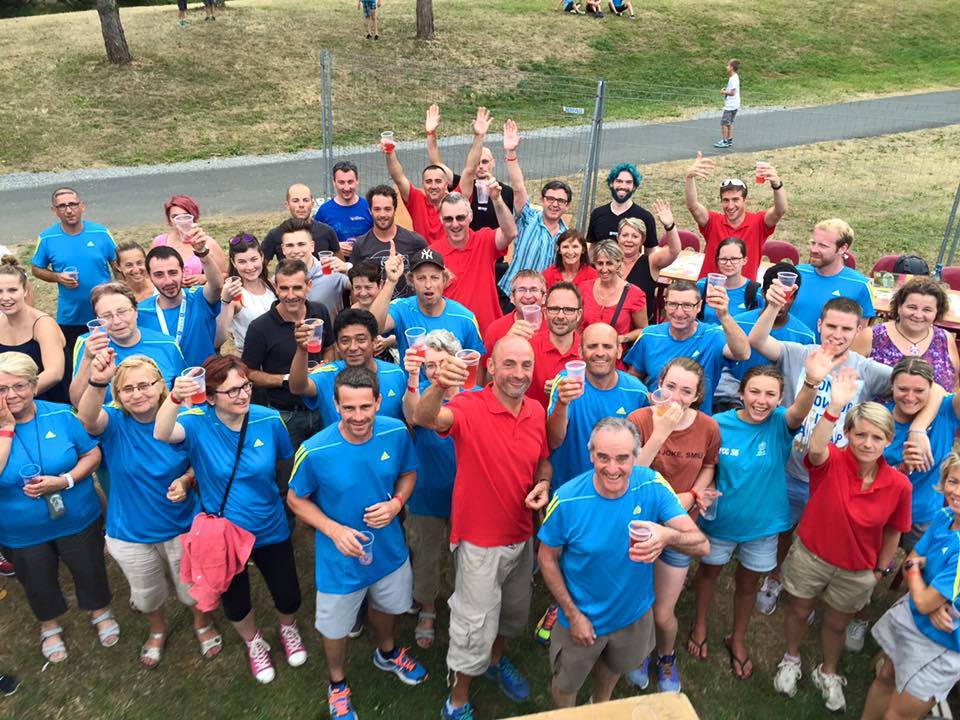 ---
Article gallery
Related Event: 2015 Châteauroux ETU Sprint Triathlon European Cup
Latest
Videos
---
Latest
Event Galleries