NEWS
Russia ready for Penza European Cup double header
By David Peddie
|
16 Aug, 2013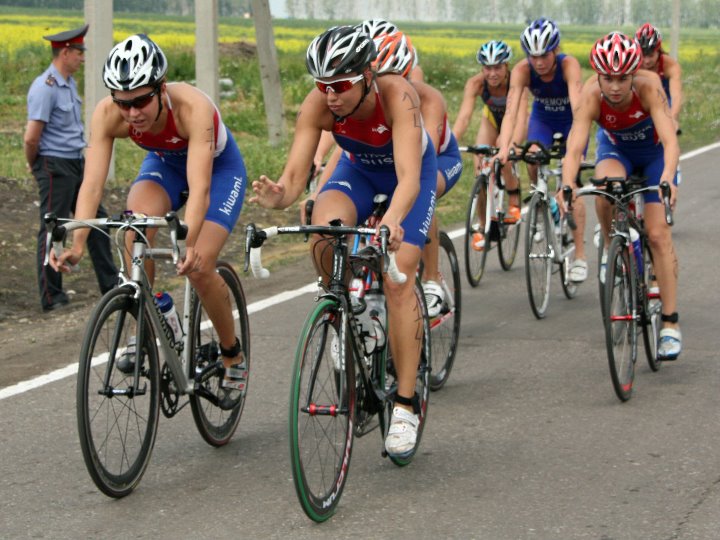 All eyes will be on Penza this weekend as the City hosts the only International Triathlon race in Russia with a double header of ITU European Cup and ETU Junior Cup.
Now in its third year, the event has continued to grow from strength to strength, bringing the cream of Russian athletes together and now, more and more International athletes are participating.
The President of the Russian Triathlon federation, Sergey Bystrov, is delighted with the progress of the event and has big plans for the future of Triathlon races in Russia.
"The first time Penza held the ITU Triathlon Cup was in 2011 and already in the next year we had strengthened it's position," he said.
"In 2012, the competition was attended by 136 athletes just 10 days after the incredible Olympic race in London, the first start of the new Olympic cycle.
"Earlier this month, we had a positive meeting with ITU president Marisol Casado, who as IOC member visited Moscow for the opening ceremony of the IAAF World Championships.
"I think Russia needs such big events as European Cups and World Triathlon Series races in triathlon, because this sport is becoming more and more popular in our country.
One week after Penza, the Russian Federation organise the popular triathlon event in Russia – 'Moscow's triathlon – Vesta bank 3 sport sprint'. This is the final leg of the National Cup 2013 and Mr Bystrov is expecting 600 athletes at this start.
This weekend kicks off with an ETU Junior Cup on Saturday 17th August, followed by the ITU European Cup on Sunday 18th August.
ITU EUROPEAN CUP PREVIEW
Ivana Kuriackova (SVK) is the only non Russian registered in the start list for the Elite women's race, a significant move as the young athlete has had a brilliant 2013 so far with seven podiums, two Junior Cup wins and most recently she finished second in Ottawa at the World Duathlon Junior Championships.
The previous winners are all involved; Elena Danilova will defend the title she won in 2012 and Evgenia Sukhoruchenkova won the inaugural race in 2011. Alexandra Razarenova, Arina Shulgina and Irina Abysova would all be expected to feature prominently.
Elite Women ITU European Cup Start List
Alexander Bryukhankov won the first Men's European Cup in 2011. After a superb 2012 he has struggled in the early part of 2013 but has recently found some improvement, finishing 6th in the final at Tiszaujvaros last week.
Vladimir Turbayevskiy is defending his title from 2012 but with Dmitry Polyanskiy (2nd in Palamos last month) and Ivan Vasiliev (European Champion) involved he will have his work cut out to make it back to back wins.
Elite Men ITU European Cup Start List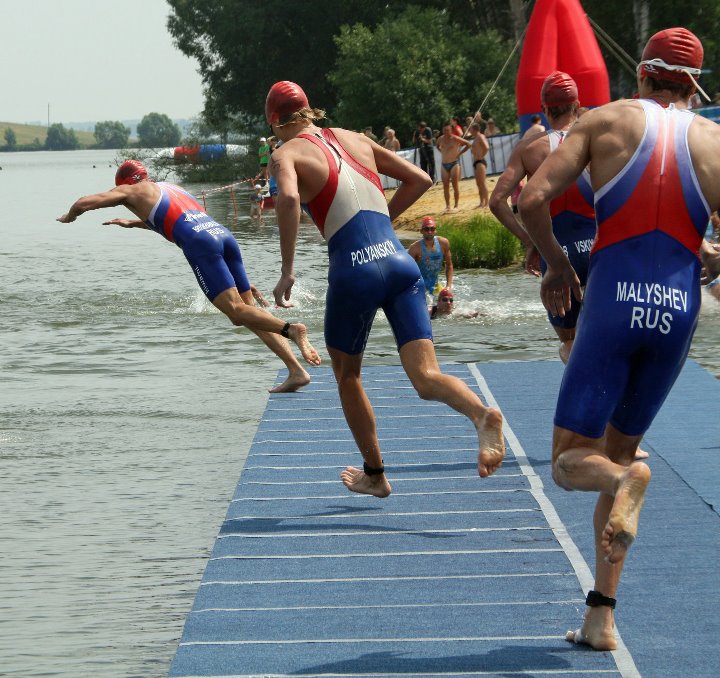 ETU EUROPEAN CUP PREVIEW
In the Junior race, Anastasia Gorbunova will be hoping for third time lucky. She has finished second in both races in Penza with a victory so far eluding her. Kristina Nesterenko (KAZ) recorded a superb 7th place in Istanbul two weeks ago and will be one to watch.
The aforementioned Kuriackova (SVK) is also registered on the Junior start list and will presumably decide today whether to race as an Elite or Junior.
In the Junior Men's race, Ilya Prasolov is another who will be out to break his duck after recording two third place finishes in the previous races in Penza. Andrey Moiseenko (RUS) will also be out to go one better having been runner up last year.
However, a host of athletes from Latvia, Belarus and Armenia will compete in this race looking to deny the Russians success on home soil.
President of the Armenian Triathlon Federation, Hrachya Avetisyan, is delighted to see his young athletes on the start line.
He said: "We have two junior athletes and one elite athlete racing in Penza and this competition cannot come soon enough for us.
"Our athletes must participate in races to become stronger and more experienced."
Junior Women ETU European Cup Start List
{REL[20352][related_event]5twgUk0yREL}
{REL[20352][related_event]upxGwD5lREL}
Related articles
The ETU would like to urge all athletes who are competing in Penza to apply for their visas immediately. The Russian city will host both a European Cup and Junior European Cup event over the weekend of 2nd and 3rd July 2011. The…

20 Jun, 2011

Vladimir Turbayevskiy's successful 2012 season continued at pace with victory in the European Cup at Penza. Turbayevskiy (RUS) was second in this race last year, but went one better to record his second victory of the season, and…

19 Aug, 2012
Latest
Videos
---
Latest
Event Galleries