NEWS
Palma (POR) and Yelistratova (UKR) light up Kiev European Cup
By David Peddie
|
29 Jun, 2014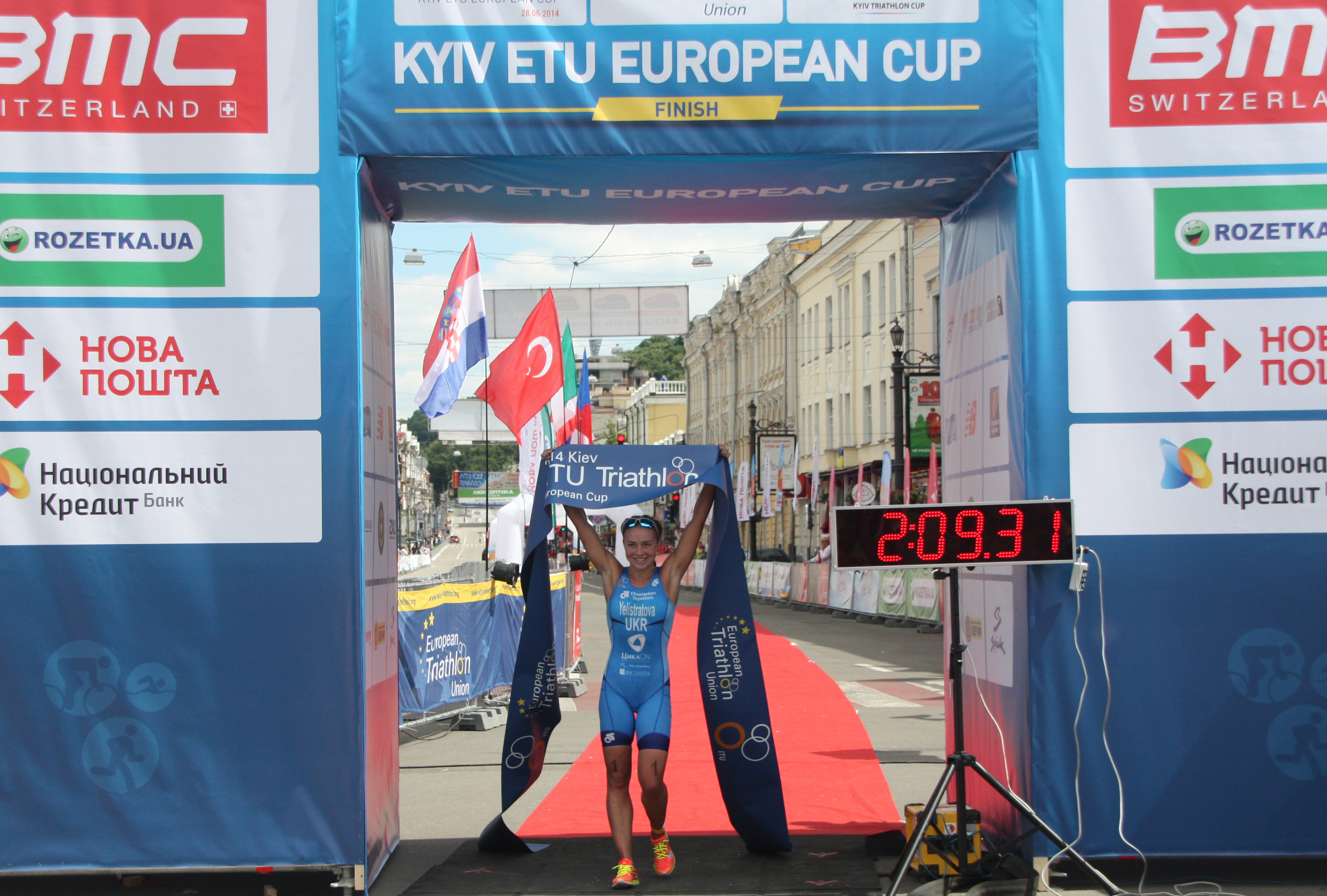 Pedro Palma and Yuliya Yelistratova lit up the streets of Kiev as the city celebrated a thrilling ETU European Cup.
In one of the biggest events in the city since the political troubles began, a beautiful, sunny day greeted the athletes after heavy rain on the Friday. The water temperature warmed up to 21.40C so it was a non wetsuit swim.
In the Elite Women's race, Inna Ryzhykh buoyed the home crowd with a commanding swim and she entered T1 easily in the lead ahead of Daria Pletikapa (CRO) and Ksenia Levkovska (AZE)
Soon the pack formed on the downtown streets of Kiev with Yelistratova working hard to push the pace.
Yelistratova was clearly on a mission to do the double on home turf, following her victory in Dnepropetrovsk last month, and she stormed out of T2 clear of Lisa Sieburger (GER) who was trailing by some distance back in second place.
Yelistratova took gold with ease, with Sieburger equally in control of silver. Behind them it was a battle between two polish athletes for that final podium spot and after a powerful run it was Agnieszka Cieslak who pipped Paulina Koftica to the bronze medal.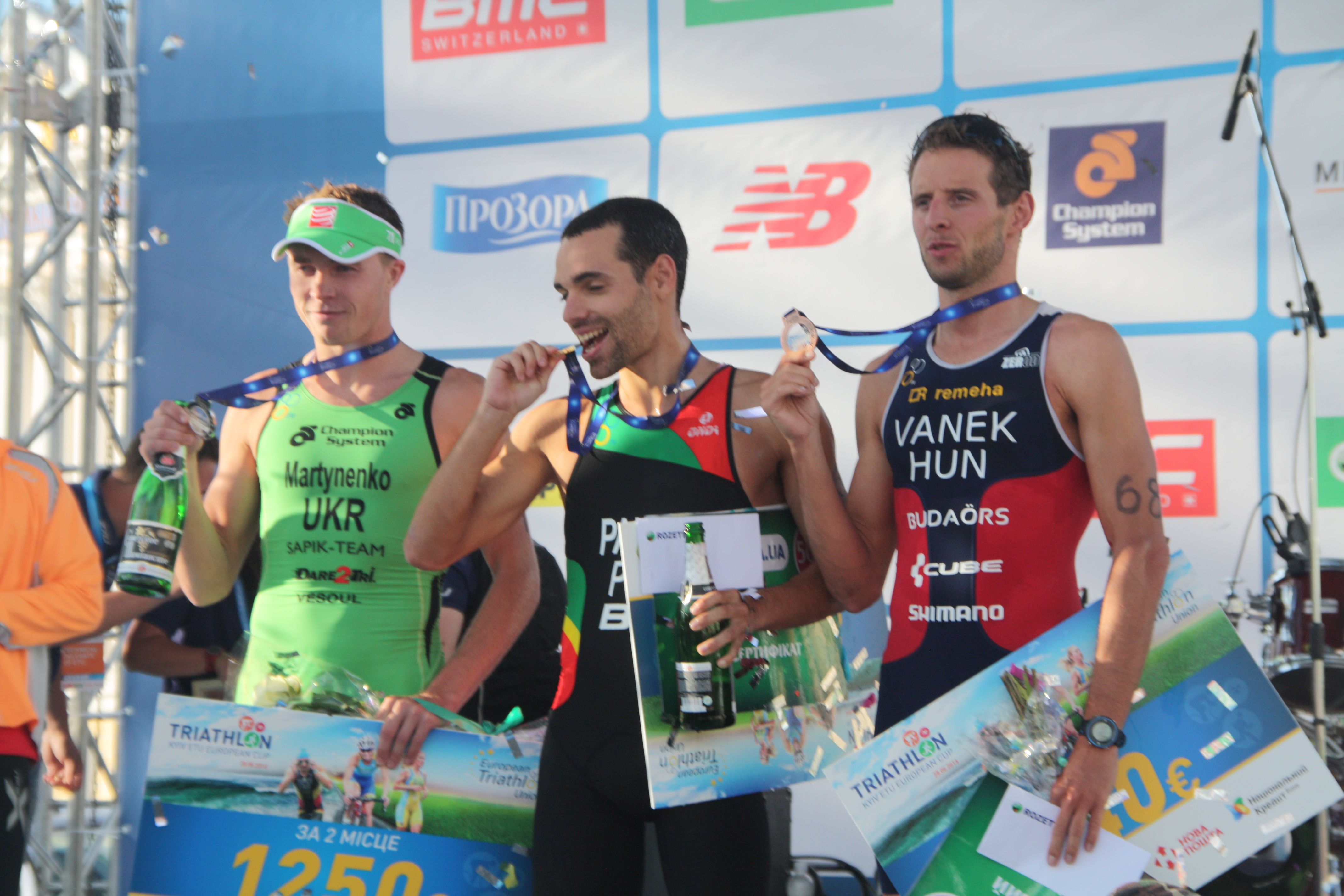 After an electrical failure prompted a false start in the Elite Men's race, Akos Vanek (HUN) lead the swim along with Dmytro Malyar (UKR) and they entered T1 first.
Out onto the bike a lead group, which contained all the faster runners, was allowed to escape by the main peloton but in that group were all the fast runners.
Yegor Martynenko (UKR) and Pedro Palma were pushing each other hard and easing away from the field. It was nip and tuck with Palma enjoying the climbs of the run course but Martynenko managing the descents better. With 300m to go Palma surged ahead to pip the Ukrainian on home soil by six seconds.
Vanek was rewarded for his impressive swim and his determination to keep pace with the leaders by taking the bronze medal.
It has been a turbulent year for Ukraine and its people but the LOC both here in Kiev and in Dnepropetrovsk last month have hosted two fantastic races which have been hailed by the athletes competing.
Related Event: 2014 Kyiv ETU Triathlon European Cup
Latest
Videos
---
Latest
Event Galleries