NEWS
Ohrid - make a date with the Pearl of North Macedonia
By Paul Groves
|
17 Jun, 2019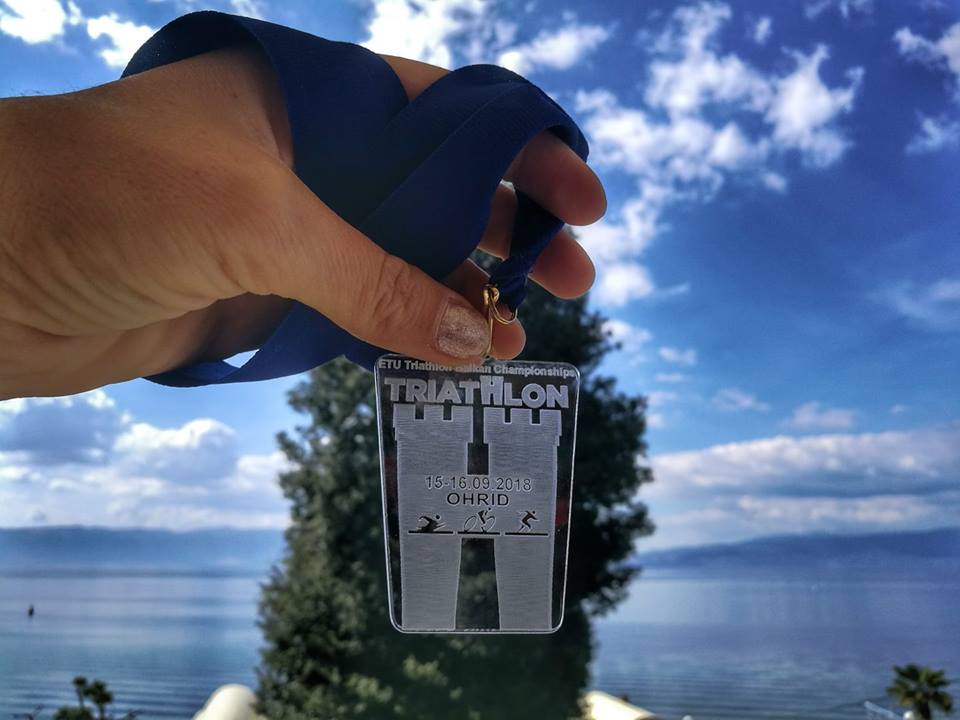 Last year, Ohrid - Охрид - really delivered a great event. As hosts for the Balkan Championships, the race attracted top athletes from the region.
Tjaša Vrtačič from Slovenia won the women's title and was delighted with her race there, "For me, the last race in the season, which I completed in the best possible way - by winning the Balkan Championship in the sprint triathlon. (…) The Balkan Championship will remain in my memory for the excellent organization, extremely friendly people and wonderful nature. Thank you Ohrid! Congratulations to everyone and thanks for the support."
It was also an outstanding performance from Serbia's Ognjen Stojanović, that took him into the history books with a tenth title in these historic championships, "Thanks to the spectators, coaches, all triathletes and members of the Triogy Racing MKD for the cheerleading – it was like I was competing at home! Congratulations to the organizers for their efforts and good organization."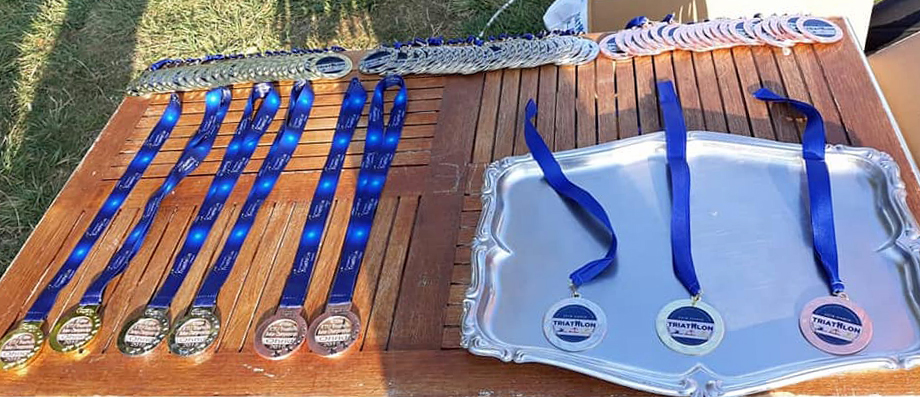 Just two comments from so many athletes, coaches and spectators who enjoyed the event so much.
2019 will see the 2nd edition of this International event. Click here for the event website.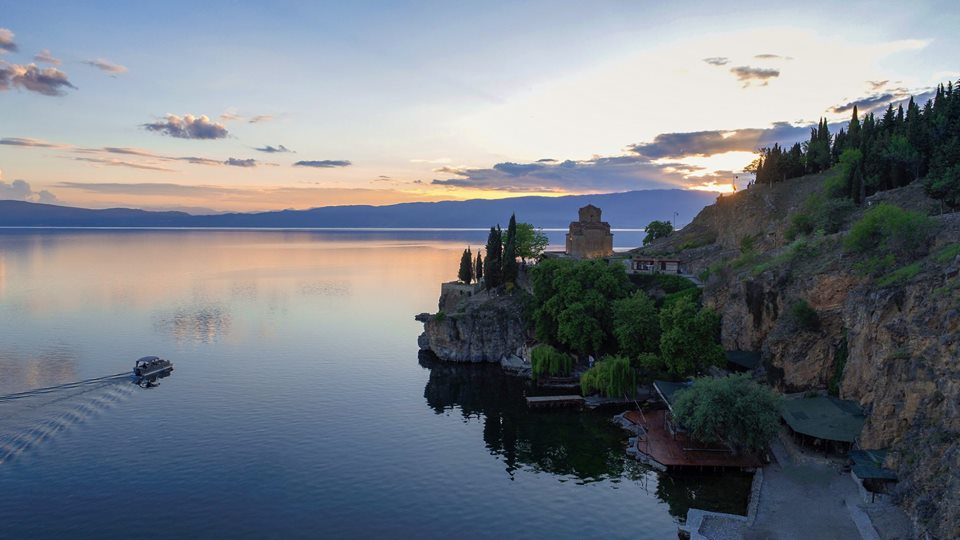 Ohrid, known as the "Macedonia Pearl", is recognized by UNESCO for its Cultural and Natural heritage and, located on 695m above sea level, offers fresh clean waters for the swim course and truly breath-taking views out on the bike course. All along the run, the warmth of the Macedonian hospitality will be felt by the athletes.
Last year saw over 300 competitors from 20 countries participate in the Elite and Junior events. The event was so well-run that the hard work of the LOC and of the Macedonian Federation was recognized at the 2019 ETU Gala, where the award for the "Emerging / Developing National Federation of the year went to the hosts.
This year the event is focusing on the junior athletes and will once again offer a great developmental opportunity for athletes. There is an especial focus on encouraging more and more young female athletes to race and the organisers are rightly proud of their commitment in this area and have invested solidly in the training and further development of female coaches whose focus is on developing the youth categories.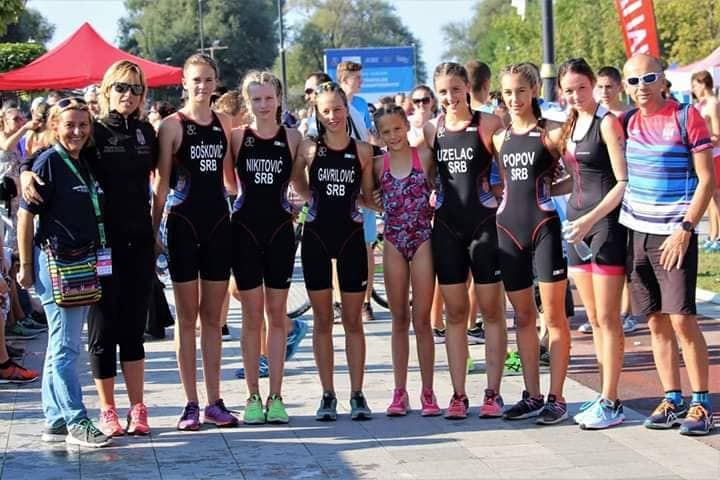 2018 Ohrid saw a far greater number of junior females racing and the LOC hopes that 2019 will see this trend continue and to grow.
The ETU event is taking pride of place but this is too good an opportunity to waste and sensibly, the Nation al Triathlon Championships will make full use of the venue and the expertise of the LOC and the technical officials, who will be led by Ljudmila Medan as Technical Delegate.
The National Championships will see a variety of races:
Seniors (1999 and older): 750m swim, 20km bike, 5km run
Age Groupers (2003 and older): 750m swim, 20km bike, 5km run
Category 1- born 2003-1990 (29-year-old and younger)
Category 2- born 1989-1980 (30-39 years)
Category 3- born 1979-1970 (40-49 years)
Category 4- born 1969 and before (50+ years)
Cadets (2004-2006): 375m swim, 10km bike, 2,5km run
Kids 2 (2007-2010): 175m swim, 4km bike, 1km run
Kids 1 (2011 and younger): 75m swim, 2km bike, 0,5km run.
Entry fee for ETU Triathlon Junior European cup:
Junior men & women (selected and registered by national federations) 60EURO
Entry fee for National Open Triathlon Championships:
Elite 20 EURO
Age Group 20 EURO
Youth 15 EURO
Kids 10 EURO
Once again there will be races open for all categories. You can enter the races using this link.
Registration closes on 01.07.2019 23:59:59 hrs.
The LOC recommends accommodation at reduced prices in the following hotel:
UNIQUE Resort & Spa str.Partizanska 56,6000 Ohrid, Macedonia (300m from the venue)
KEY DATES - click here for the ATHLETES' GUIDE
Friday, July 5th
Athletes and teams arrivals
Saturday, July 6th
Athlete's Registration office open and package pick up from 10:00 to 14:00h
Bike course familiarization.
Swim course familiarization.
Youth briefing.
Junior's briefing.
Elite & Age Group athletes' briefing
Athlete's race package continue after 16:00 until 20:00h
Sunday, July7th.
Ohrid National Triathlon open Championships - Elite & Age Group women and men Start.
Ohrid National Triathlon open Championships – Kids' race boys and girls Start.
Ohrid National Triathlon open Championships – Youth race women and men Start.
Ohrid ETU Triathlon Junior European Cup – Junior Women Start.
Ohrid ETU Triathlon Junior European Cup – Junior Men Start.
Ohrid ETU Triathlon Junior European Cup Awards Ceremony Junior women and men
Ohrid National Triathlon Championships Award Ceremony all other categories.
So, plenty of choice for everyone and in a truly beautiful location.
All this and live coverage too.
As the LOC says, "Enjoy in our race and challenge yourself - Be Your One Hero"
---
Article gallery
Related Event: 2019 Ohrid ETU Triathlon Junior European Cup
Latest
Videos
---
Latest
Event Galleries