NEWS
Nina Eim and David Castro Fajardo are the winners of the Europe Cup in Barcelona!
By media@europe.triathlon.org
|
10 Oct, 2021
Beautiful Sunday in Barcelona at the European Cup! The top steps of the podium were taken by Nina Eim (GER - 57:42) and David Castro Fajardo (ESP - 51:39). In the womens race the rest of the podium was composed by Lena Meibner (GER - 57:44) and Olivia Mathias (GBR - 57:44). The two youngsters Connnor Bentley (GBR - 51:50) and Jamie Riddle (RSA - 51:54) took second and third place in the mens competition.
The womens race was characterised by a group of 6 breaking away from the swim to the bike, with a big chase pack sitting 40 sec behind them. They were able to hold their lead all the way to the run, where the top 4 fought it out. Eim was able to get herself clear of Mathias and Meibner who sprinted to the line. The German had the best on the British, with just a split second separating them. The mens race followed a similar pattern, with a group of 10 breaking away on the bike from the swim to gain a 25 second advantage on the rest of the field. They managed to hold the gap all the way to t2 where Castro accelerated straight away onto the run gaining an immediate considerable lead. He was able to hold it all the way to the finish line where he celebrated a clearly emotional win. Bentley and Riddle fought a tough battle all the way to the last km where the British athlete made one last push that secured him the silver medal, the Southafrican followed in bronze position.
For the full list of results click the links below -
Results Elite Men: https://triathlon.org/results/result/2021_europe_triathlon_cup_barcelona/500525
Results Elite Women: https://triathlon.org/results/result/2021_europe_triathlon_cup_barcelona/500526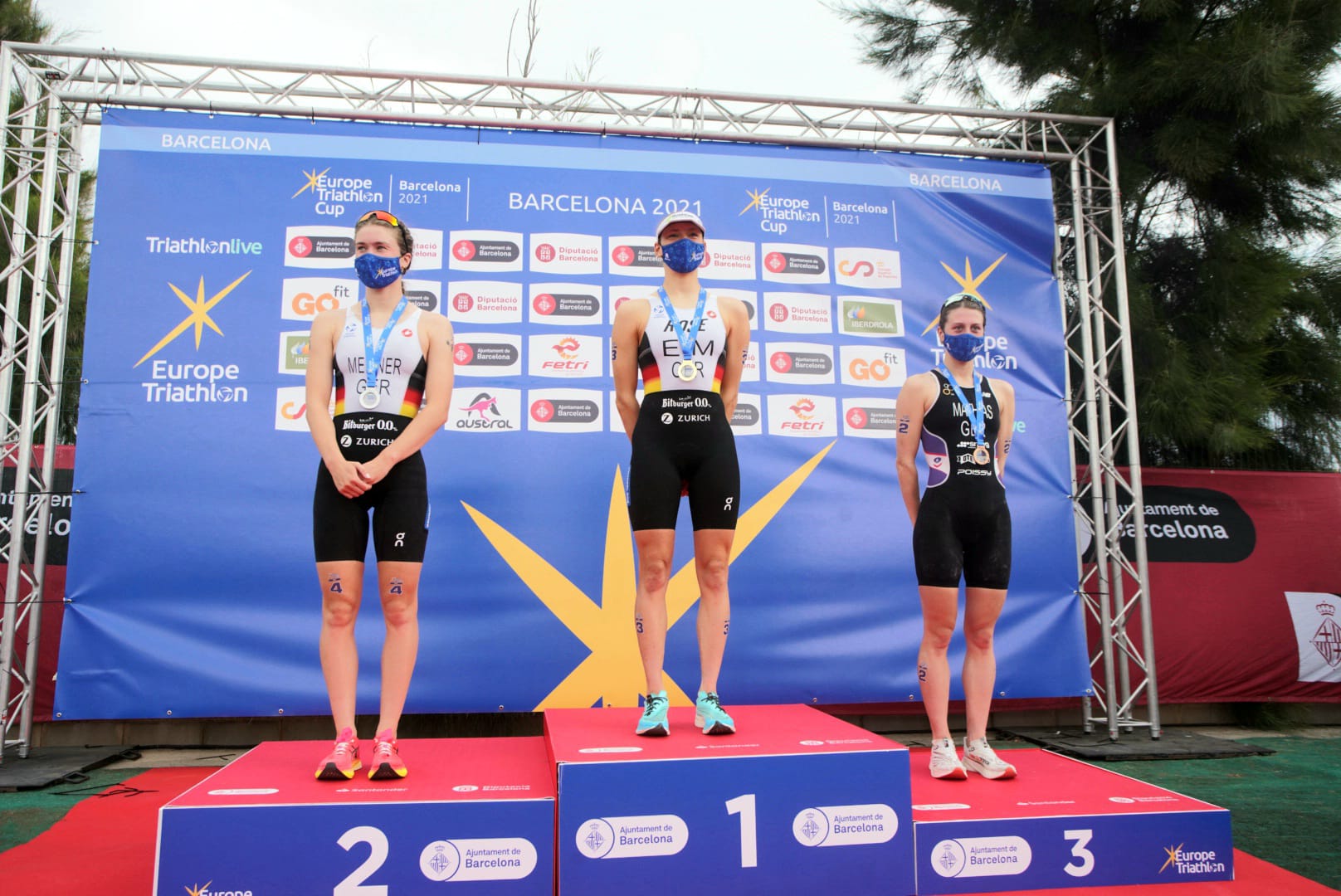 Castro during his post-race interview said:"Right now I don't know whether to cry or what to do. This has been the best victory of my sports career. I am very happy not only for these good results that I have achieved, but for having been able to recover from the bad moments and always get ahead. To people who are having a hard time and think if it is worth continuing, I tell them to go ahead, do not give up. You have to always keep fighting and enjoying yourself". A great and important motivational message to everyone who might be going through a tough time.
See you soon in the next races!
Related Event: 2021 Europe Triathlon Cup Barcelona
Latest
Videos
---
Latest
Event Galleries