NEWS
Murray and Klamer; race favourites for the ETU premium European Cup in Holten
By Paul Groves
|
30 Jun, 2017
If there is one race in Europe you should put on your bucket list, whether you are Elite, U23, Junior, Para or Age Group, it is Holten. Nowhere in the world do you see a town give such support for a race. With upwards of 1,000 volunteers and a waiting list to become a volunteer, the entire town becomes Triathlon City. The welcome is immense. The atmosphere is stoked and the live commentary is one of the best you will encounter.
For over 30 years (now in the 33rd year) this event has grown and grown and has really set the standard for racing in the Netherlands.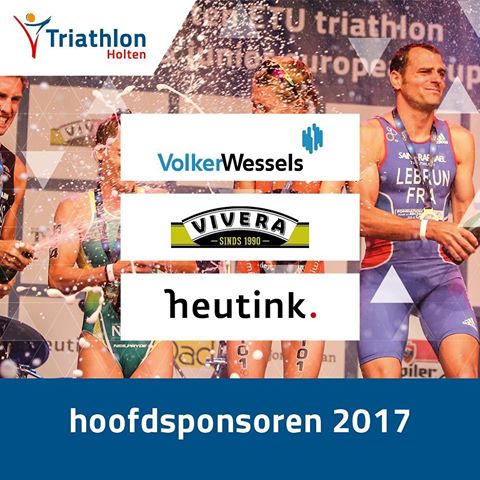 We have a Junior European Cup and a Premium European Cup this weekend as part of the packed agenda, with up to 1,800 competitors racing the various events.
For the Juniors, there is a 750m swim over one lap. The artificial lake is usually pretty warm and we might have a non-wetsuit swim. This will be announced one hour before each race by the Technical Delegate. Once the swim is over, there is a 2-lap, 20k bike. This takes you along a well-marked 20 km bike route using highways and residential roads. The course goes right into the centre of Holten, followed by 2 laps on a hilly course (the famous Holterberg) through a national park and back to the centre of Holten. Completely free of traffic, the athletes cover an initial distance 9k and then a series of laps to make the correct distance. The run is over a variety of surfaces and loops through crowds each lap to keep the athletes, spectators and volunteers pumped for the big finish. Completely free of traffic.
For the Juniors there is an impressive line-up of 50 female athletes. Amongst them are some really big names who are really on form.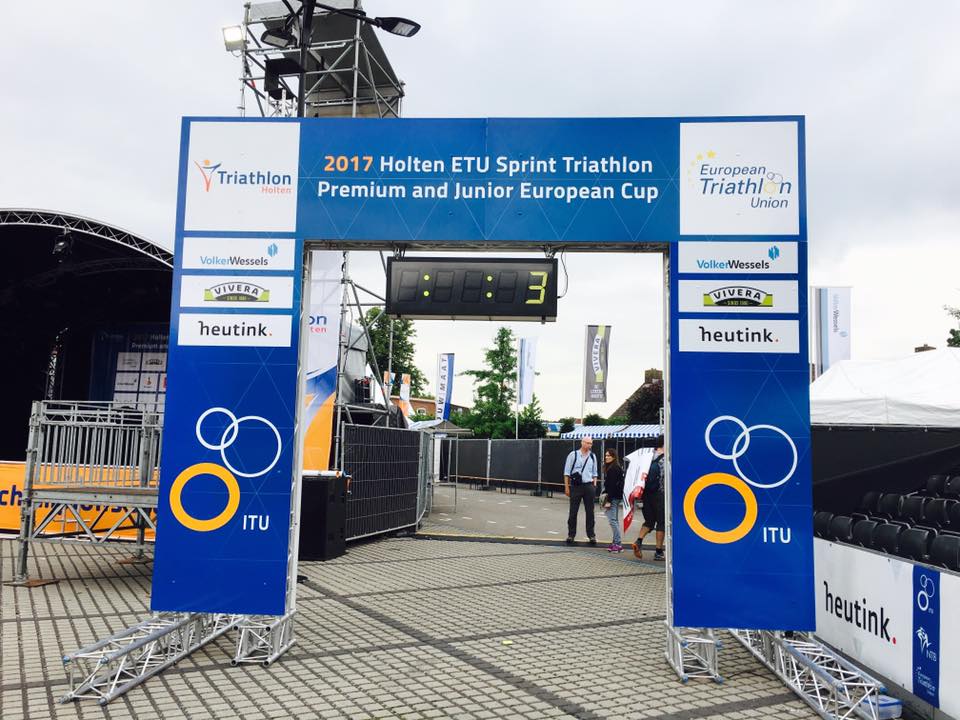 Heading the rankings and from Bermuda comes Erica Hawley. She had to pull out at the last minute in Kitzbühel but is now ready to race again. A strong swimmer and fast on the run, she will be a challenge for Denmark's Sif Bendix Madsen. This young athlete won silver in Kitzbühel but was instrumental in taking Denmark to the podium in the Elite Mixed Relay. Powerful on the bike and run, she is very much one to watch. With a gold last weekend on the Super-Sprint course in Bled, comes Italy's Carlotta Missaglia. A previous winner in Melilla, she will want to be at the top end this weekend. The Dutch cheers will be loudest for Rani Škrabanja. Her top ten finish in Austria following the very tough Cagliari course shows that she is on form. Finishing 6th here last year, she has grown in confidence and is clearly stronger this year.
The men's line-up is equally impressive and it is good to see that Australia's Callum McClusky is back to racing after his crash last week in Bled. He will be joined by teammate Liam Sproule who led the swim last weekend. Also from the Southern Hemisphere comes Kiwi Janus Staufenberg. 6th place last week as a warm-up and he is certainly one to keep an eye on. A DNF last year for South African Jamie Riddle will ensure he does his best this year to get some points. From Norway, Birk Skogland just missed out on a top ten place in Austria and will want to improve upon his 26th place here last year but the local crowds will be cheering loud, very loud for Youri Keulen.
The Juniors and Elite race on Saturday.
The men's race will be at full pace and will be raced in the morning. If a certain Mr Murray wins, then the pressure on his long-time partner, Rachel Klamer will be huge. Richard Murray tops the ranking and really, it is his race to lose. On form, focussed and with the crowds cheering him on as their adopted son, he will nevertheless have to cope with Jorik Van Egdom who will use the bike and run course to his advantage and will be urged on by the crowds.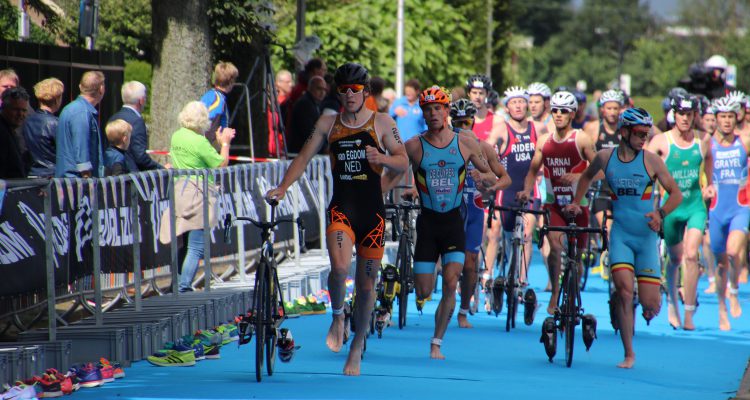 The race finished in high drama last year with the top 5 athletes crossing the finish line in a tiny period of just 2 seconds. Van Egdom is stronger now and will jump at the possibility of a head to head with Murray. USA's Matt McElroy popped in a great final run in Cagliari after the toughest of bike courses. If he can get into the pack here and save some energy, he will challenge. László Tarnai HUN was second here last year and has gone some way to find that form in 2017 with a Sharm El Sheikh silver back in April.
Some good results have come to French athlete Maxime Hueber-Moosbrugger and with a silver in Weert he can be confident of a top ten place. Russia has sent Andrey Bryukhankov and the younger Ilya Prasolov. Between them they can certainly pose a threat to the top five places. Britain's Ben Dijkstra, born in 1998, is moving up from the Juniors and will be looking forwards to a chance to show his power and secure some valuable points.
With €25,000 up for grabs, along with the all-important ETU Ranking points, this is going to be an exciting race indeed.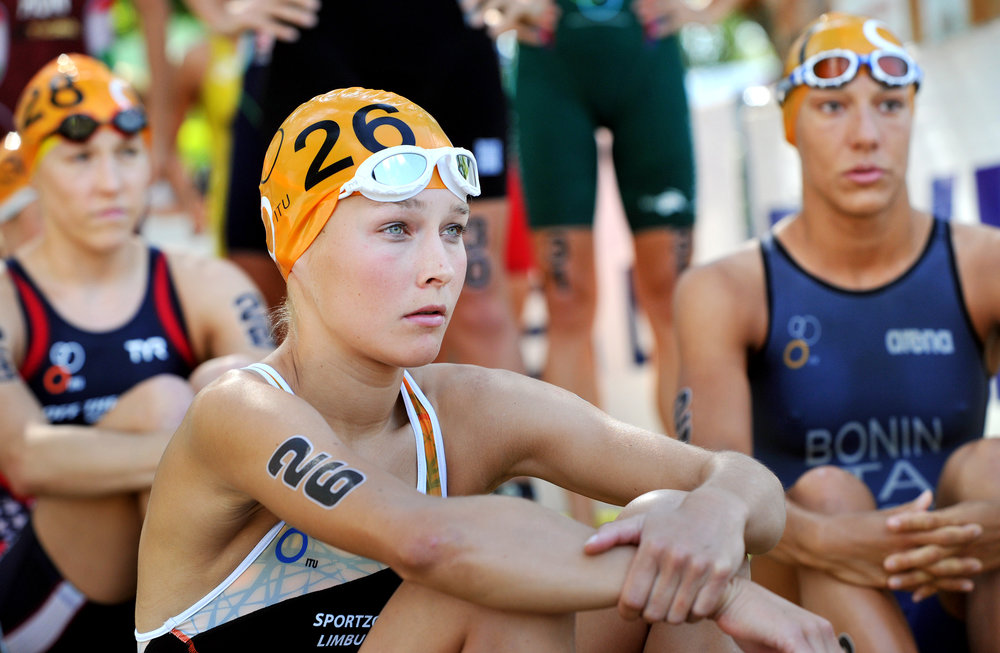 The Elite Women's race will certainly be cheered louder by the local crowds as Rachel Klamer comes back to one of her favourite events. A winner here before, she knows the course and those around the course know her. She can expect to be cheered around every part of the course and with a 5th last weekend in Düsseldorf we know that she is on form and ready for this triathlon celebration. If Murray wins and if she can secure gold, the celebrations will be impressive.
With the dynamic duo of Learmonth and Hall absent this year, the breakaway might not happen but only last week Klamer found just behind her Russia's Anastasia Abrosimova. Abrosimova lost out on the bike last weekend and despite her quicker swim and powerful finishing run, she was just 2 seconds behind Klamer at the line. Prepare for a showdown this weekend. Along with Abrosimova, who placed 5th here in 2016, we see Ekaterina Matiukh on the start line. Still only a junior, she has shown great determination against the older Elite and can run well off the bike. 9th last year, alongside Abrosimova she promises a higher place in 2017.
France has Jeanne Lehair on the start list. A good swim in Weert a few weeks back took her out onto a windy and tough bike course. Her final run was not what she would have wanted but this sprint distance might well enable her to stay up at the front of the pack. 10th last year … perhaps … A bronze medal last year for Sian Rainsley might be now time for a change to silver. A year later, a year stronger.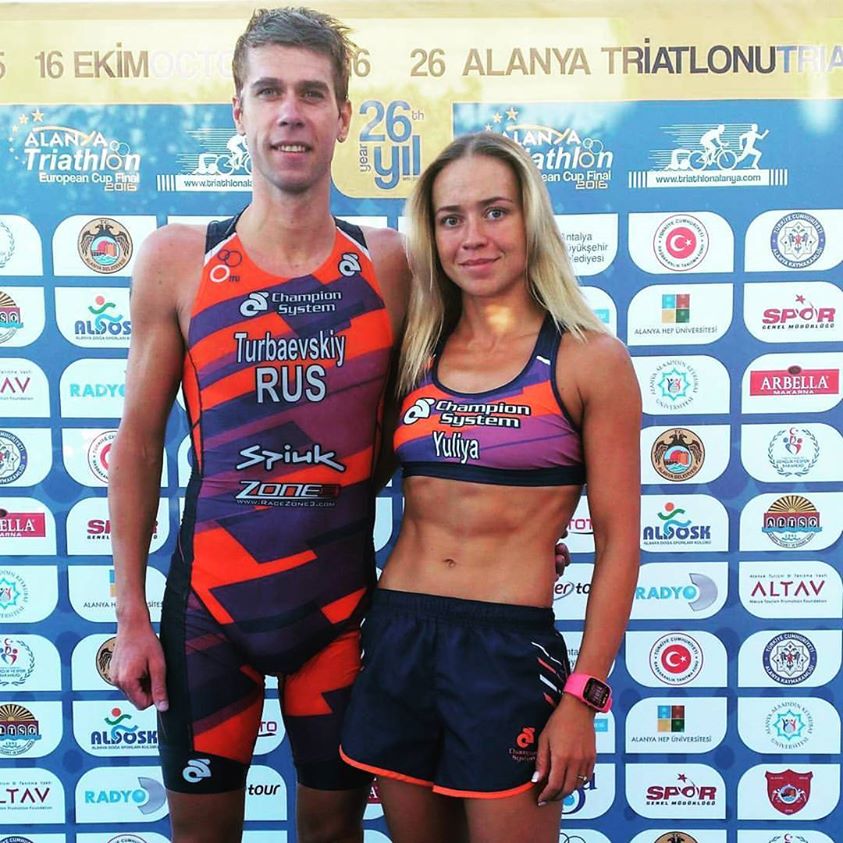 Last year's winner, Yulia Yelistratova is missing from the start list but with a very good reason. She became a mum on Thursday but we can expect to see her back racing in no time. Congratulations from ETU to both Yulia and to husband, Vladimir Turbaevskiy.
Related Event: 2017 Holten ETU Sprint Triathlon Premium European Cup
Latest
Videos
---
Latest
Event Galleries