NEWS
Looking ahead to Etna
By Paul Groves
|
14 Feb, 2018
2018 Etna ETU Winter Triathlon European Championships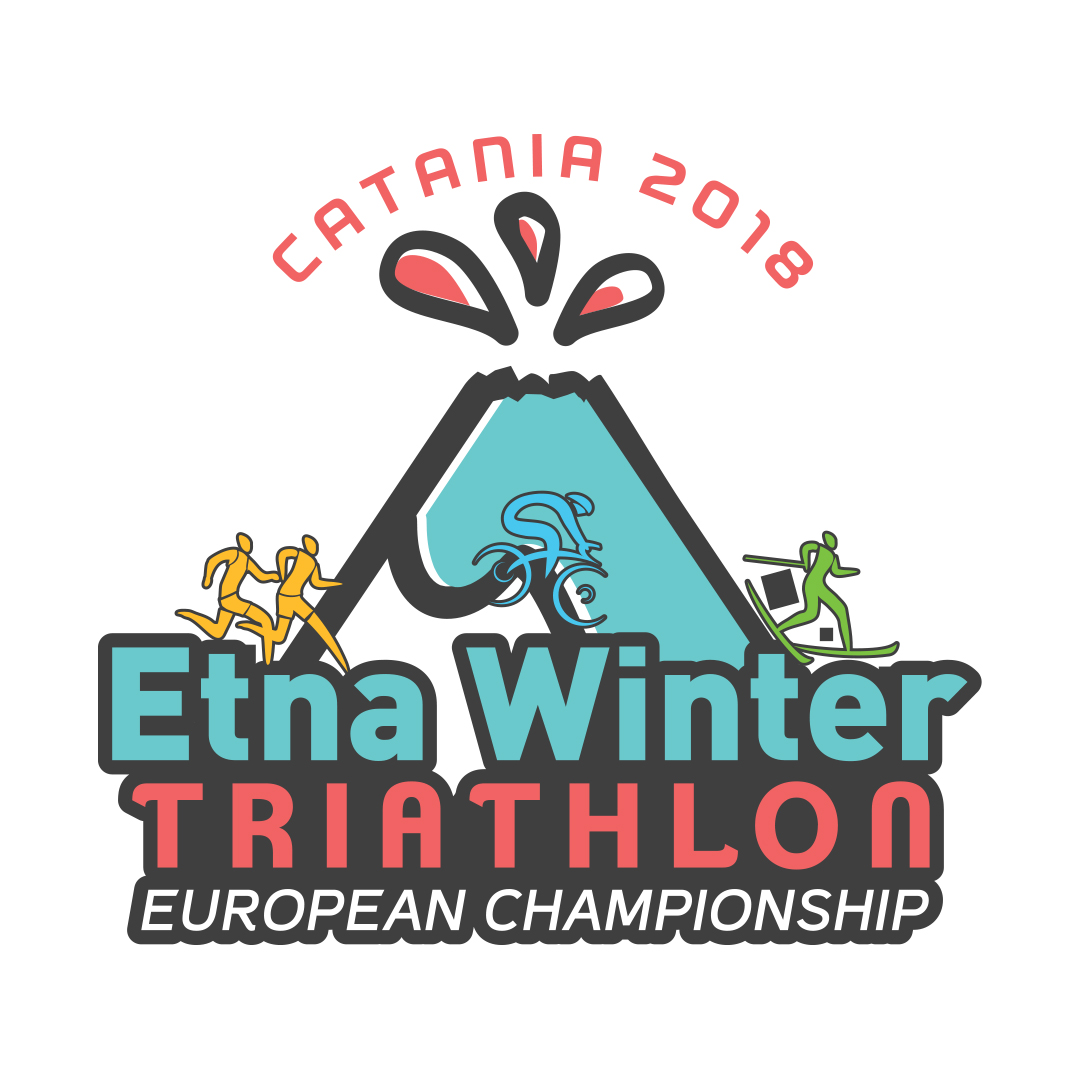 This weekend after a bit of "crossing our fingers" the first ETU medals of 2018 will be presented to the best Elite, U23, Junior, Para and Age Group athletes who have made the journey to Sicily. There is a remarkably good ski resort just under Mount Etna; called Piano Vetore, it lies at about 1,740m above sea level.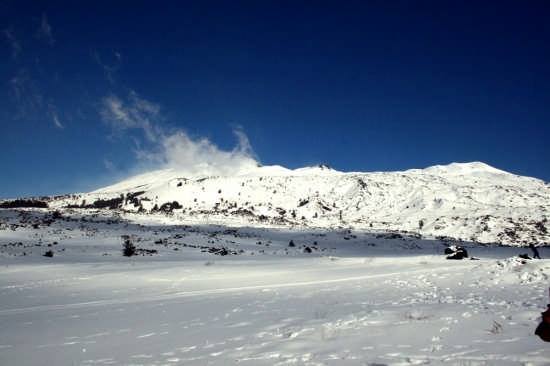 You can walk from the race venue to Etna if you have a spare three hours and don't mind the 8km. The race will take place at one of the southern-most ski resorts in Europe and at present the snows are falling and the courses are being prepared.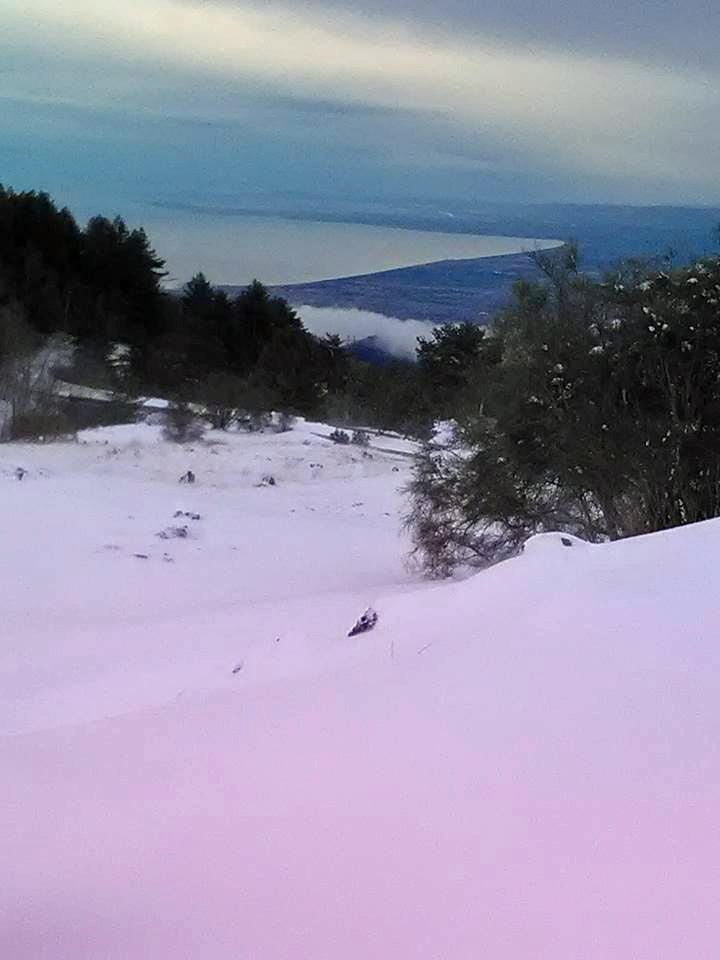 An important piece of news!
All races will now take place on Saturday 17th and a full schedule is being produced as I write this article.
With all the preparation from the LOC, what preparation have the athletes been doing?
Well, they have been highly fortunate to have had a truly excellent race in deepest Romania with the ITU World Championships in Cheile Grădiştei. Amongst the Elite athletes, we will be seeing many who arced there and amongst them will be the two Russian World Champions; Yuliya Surikova and Pavel Andreev.
Surikova has become a regular face on the ETU and ITU circuit, racing not only in the cold winter months but also racing off-road. She comes to these championships as a double world champion, having won in Zeltweg in 2016 and in Cheile Grădiştei in 2018.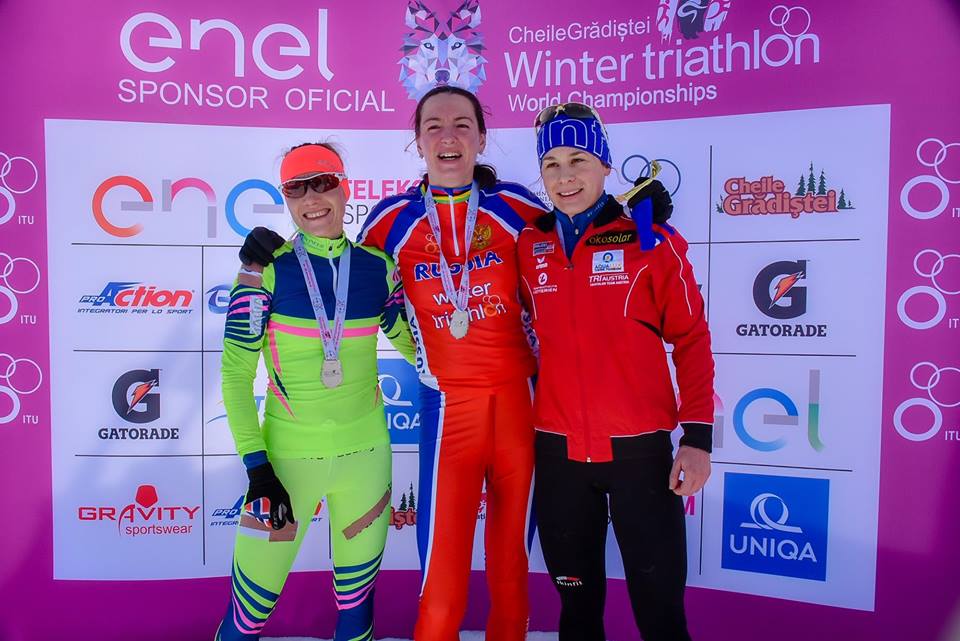 The European title has eluded her, with a 3rd place in Otepää in 2017 and a 2nd place there in 2016. She will face stiff competition from one of the most experienced winter triathletes we have ever had in Europe. From the Czech Republic comes Šárka Grabmüllerová. Although she has never held a World or European title, she did win, back in 2006, the 2006 Ushuaia PATCO Winter Triathlon South American Championships and has appeared on the podium in 23 of her 54 starts. These two will push the pace at the front and this will make the chase quite exciting. Italy, as host nation, will be cheering on Sandra Mairhofer as National Champion and Bianca Morvillo who came home in second place.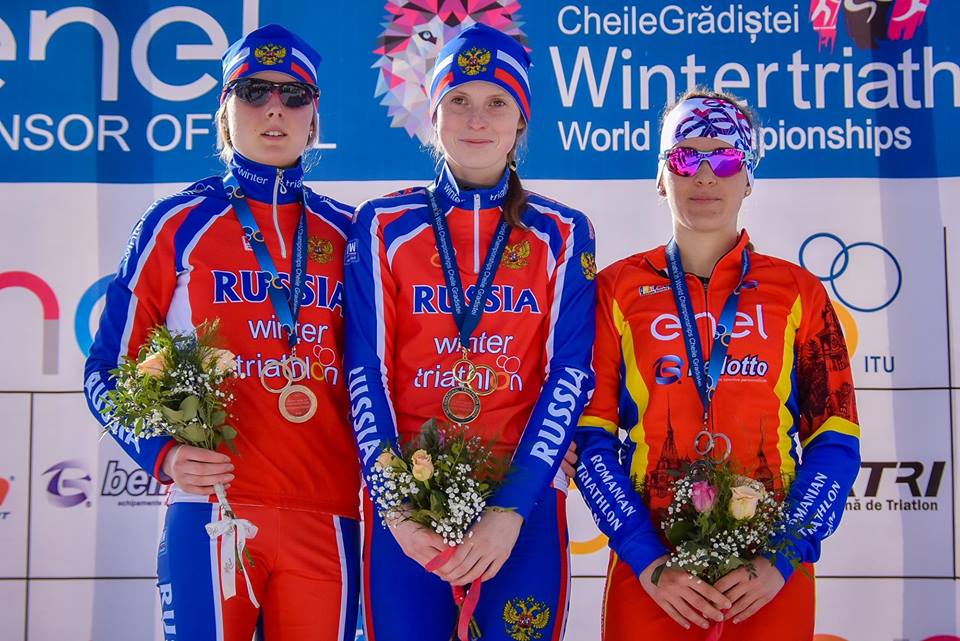 The U23 Women will bring us the reigning World Champion, also from Russia. Nadezhda Belkina. The silver medal winner will be absent this weekend, which will open up a great race between Romania's Edith Vakaria and Austria's Anna Swoboda. Swoboda was the 2016 World Junior champion and missed out on a podium place in Romania after a powerful bike ride. Vakaria certainly has the advantage on the skis but with every race having different conditions, we can expect to see a thrilling race between these two as they chase Belkina.
Sadly, there will be no Junior Women racing.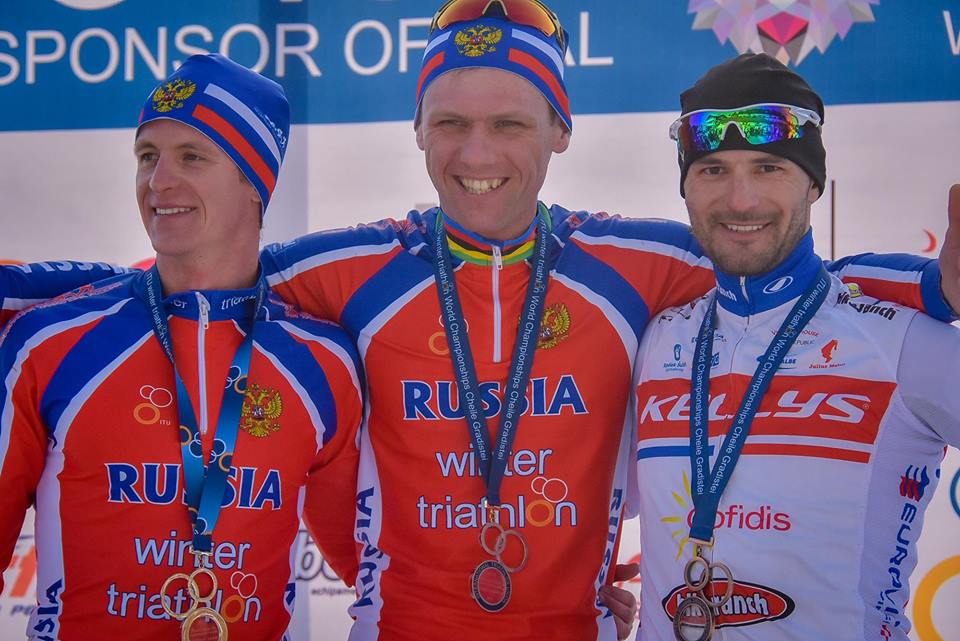 Amongst the men, Andreev is the clear race favourite. 6 times world champion and 5 times European champion, he has shown again and again his grit and determination and ability to really make it happen. For many of us, that sprint for the line in Cogne in 2013 was the most thrilling finish ever. (Watch the whole race, or just from 22:00 for the final sprint).
Andreev will have to work hard though, as he faces stiff competition from Pavel Yakimov RUS, who was strong enough to edge into silver medal position in Romania earlier this year. This 2014 U23 World Champion brings youth to the Russian team and will do his best to push Andreev all the way. Other threats from the Russian team come from Dmitriy Bregeda and from Evgeny Kirilov. Both were slightly off form in Romania and neither were good enough to match the power of Marek Rauchfuss CZE. A bronze in Östersund back in 2011 was the last we saw of him for a while. A return to win the Czech national championships in 2017 saw him back in form and with immense bike power in Romania, he won the world bronze.
The Italian national champion, Giuseppe Lamastra will be racing against fellow Italian and 2005 U23 World Champion, Daniel Antonioli. Lamastra had a disappointing 5th in Romania. His initial run was not up to Antonioli's pace but once out on the bike, he impressed. The final ski segment was where Antonioli went into overdrive and it was his pace that pushed Lamastra back by one second. Antonioli's 32 podiums and 10 gold medals over the years is an impressive record. Lamastra, with the greater power on two wheels will be hoping to add a medal this weekend. This could be a golden opportunity for us to be treated once again to a great battle between the two Italians. Norway's Kristian Monsen was typically strong on the run in Romania but then faded on the bike and ski. Conditions on Etna might, however, play into his advantage.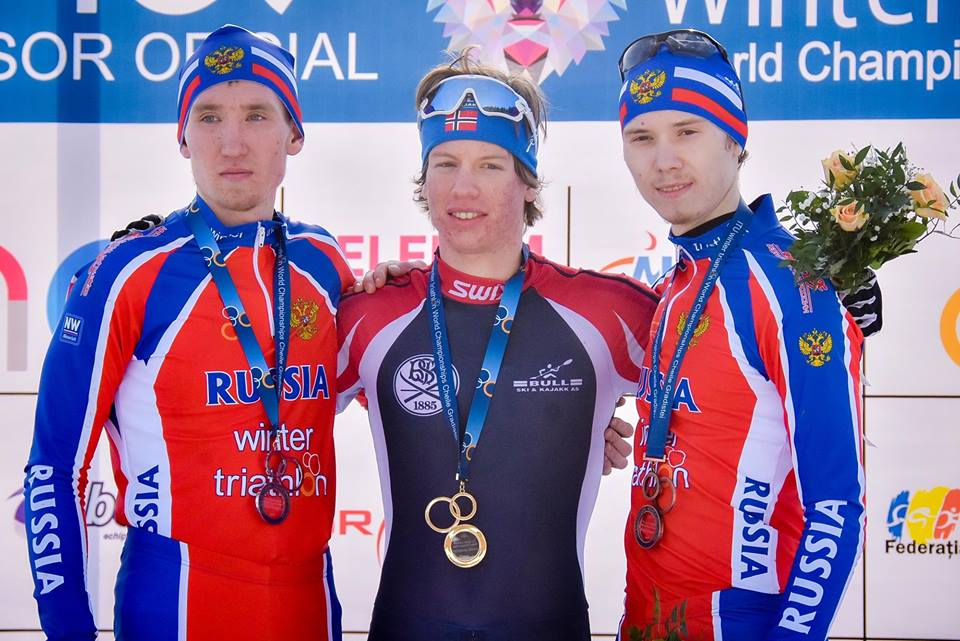 The U23 men will not see the World Champion try to add a European title. The Norwegian athlete, Eirik Bruland will be absent and that will open the door to the silver medal winner, Aleksandr Vasilev RUS, to see if he can add a U23 European title to his 2017 Otepää Junior gold. Vasilev showed much greater strength than the 2016 Junior world champion, Anton Matrusov. In 2016, with the Otepää bike course on a tough and snowy course, he won the silver medal. His bronze in Estonia last year, with a relatively easy bike course, might change to a silver or possibly a gold in the challenging conditions on Etna. Arkadii Romanov will be desperately hoping to finish the race after a very disappointing DNF in Romania. Italian cheers will be at full volume for Alessandro Saravalle. His 2012 junior silver in Valsessio, when Italy last hosted the European Championships was in very tough conditions. He is in with a chance for a medal this weekend with the home advantage.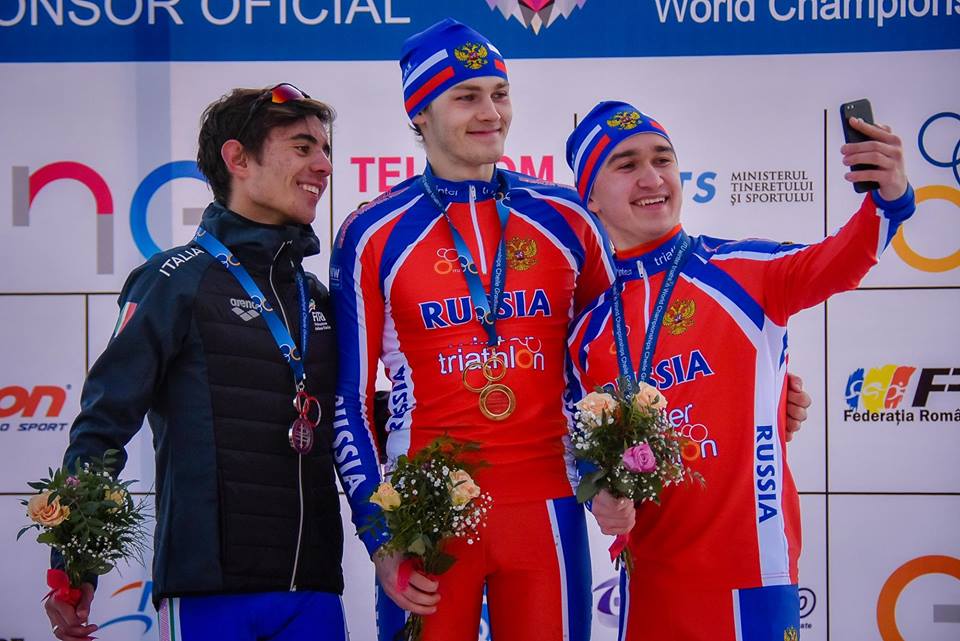 For the Junior Men, Alberto Rabellino ITA just needs to finish to scoop up the gold medal and title, European Champion. With just one competitor in this category, he needs to focus and get around the course. The fact that he is the only athlete racing will not in any way devalue his medal. This race was open to all Junior athletes and if those other Junior athletes who race winter triathlon do not turn up, well, that is their loss. Go, Alberto. Go, Go !!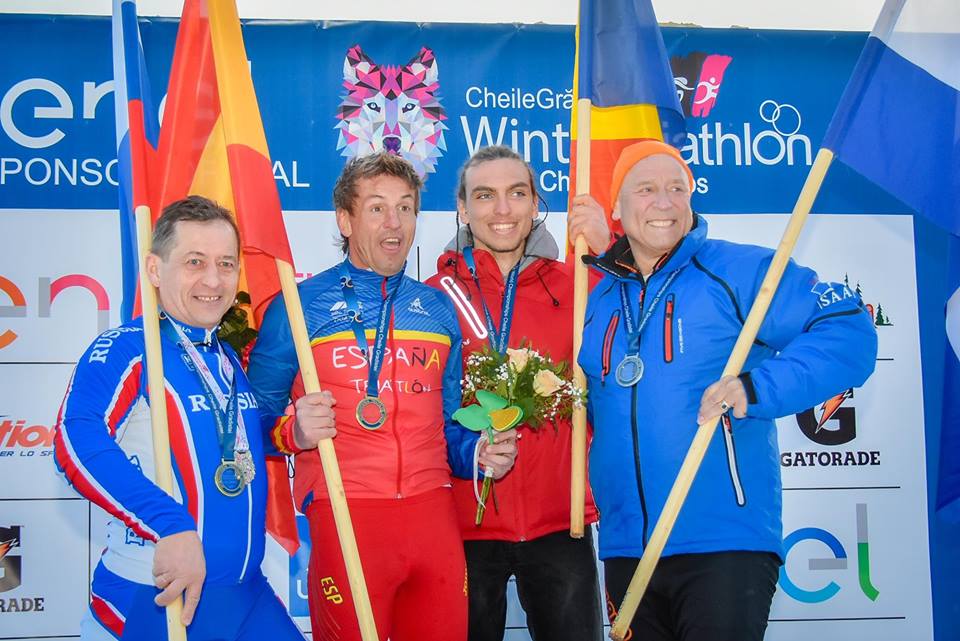 The ParaTri medals will be up for grabs with just two categories being represented. PTS4 and PTS5 will start together and will see Spain and Romania return to face each other. Robert Tamirjan ROU holds three European PTS4 titles, all won on home soil as a Cross-Duathlete and Cross-Triathlete. His silver medal in Otepää last year, when the bike course had to be changed to the local roads and where his truly amazing bike skills were not put to the test, was followed by a World Gold last month, when his bike split would have been enough to put him on the wheels of the Russian Junior, Vasilev. We welcome Rafa Solís Torres ESP. His sporting career is a massive record of achievement that has spanned the world. With any combination of swim, bike, run, ski and over all distances, up to the massive Zofingen, Rafa has won European and World titles. Following his world title in Romania, Rafa will no doubt be wanting to see how close he can get to the young Romanian Robert. We can expect once again an exciting race and as always, something special from Rafa as he crosses the finish line.
Amongst the Age Group athletes, we have a great selection of talent from all over Europe. Not so many in the younger age groups but with the promise of determined racing as the ages rise. The main focus will be in the 50+ categories and from young to old, we will see European and World Champions on the start line.
Austria, Czech Republic, France, Germany, Great Britain, Italy, Romania, Russia and Spain will be represented and with our youngest athlete, Miguel Espina Vázquez coming from Spain and our oldest, Reinhold Wolter from Germany, where he was born in 1936, this weekend will see a great deal of camaraderie amongst these dedicated athletes, who brong to this race their World and European titles.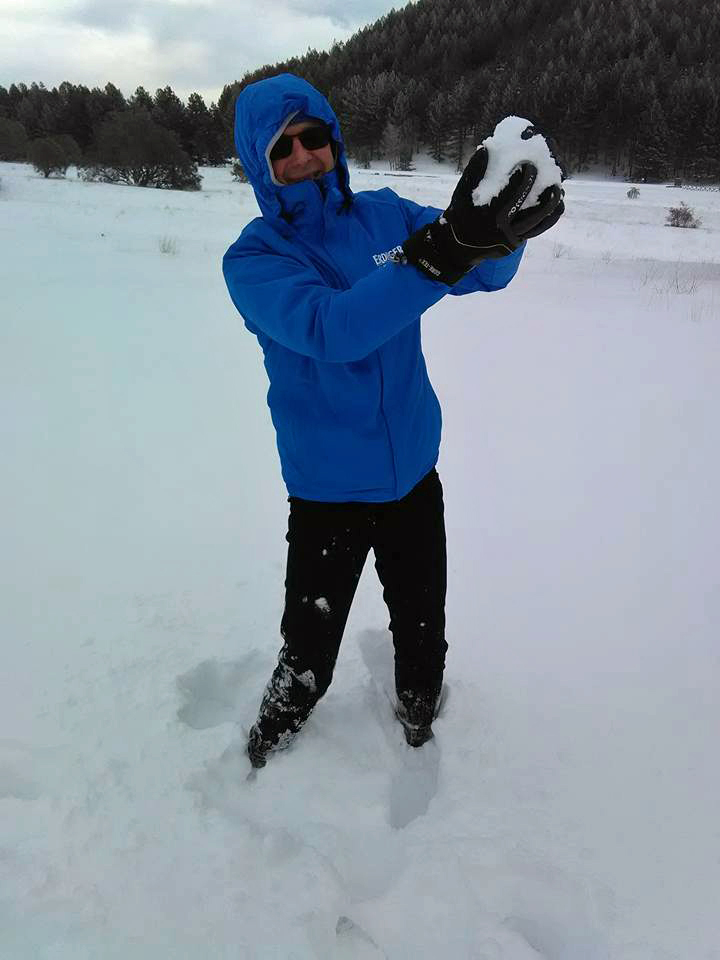 Our thanks go to one of the greatest supporters of Winter Triathlon, Hans-Peter Grünebach.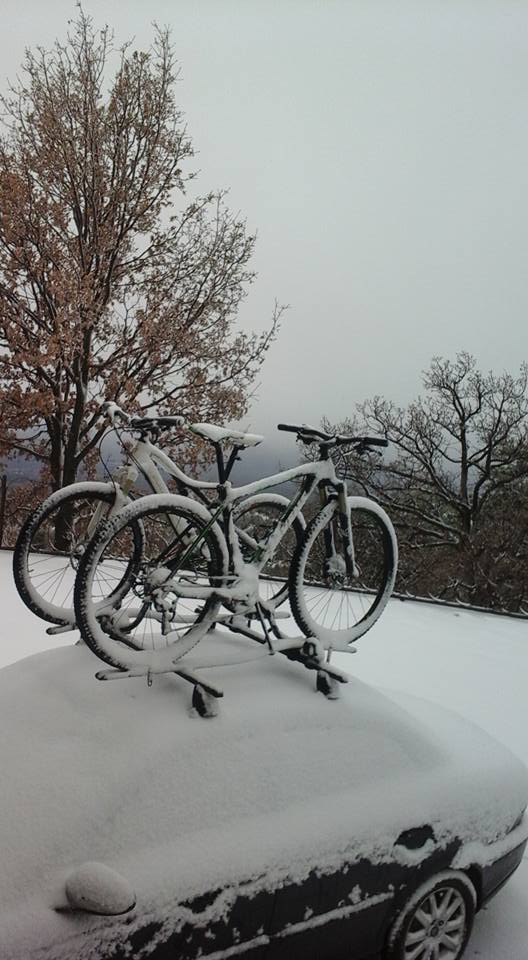 He moves up a category this year and has been posting regular updates on the weather conditions at the race venue. Along with his wife, Marianne they have a huge collection of European and World titles and have been constantly active in generating interest in not only Winter Triathlon but also Cross Triathlon events around Europe.
Thanks also go to Radu-Cristi, who took such wonderful photos in Romania.
Related Event: 2018 Etna ETU Winter Triathlon European Championships
Latest
Videos
---
Latest
Event Galleries