NEWS
Lindemann gets home gold but Pereira does the amazing double
By Paul Groves
|
25 Jun, 2017
With the Elite Races set for Saturday and the Age groupers racing Sunday, it was a chance for the crowds to build on the first day of the Championships and to witness something really quite amazing.
We were pretty much certain that the battle would be between Rachel Klamer NED, Vendula Frintová CZE, Jolanda Annen, SUI, Claire Michel BEL and, for the host nation, Laura Lindemann.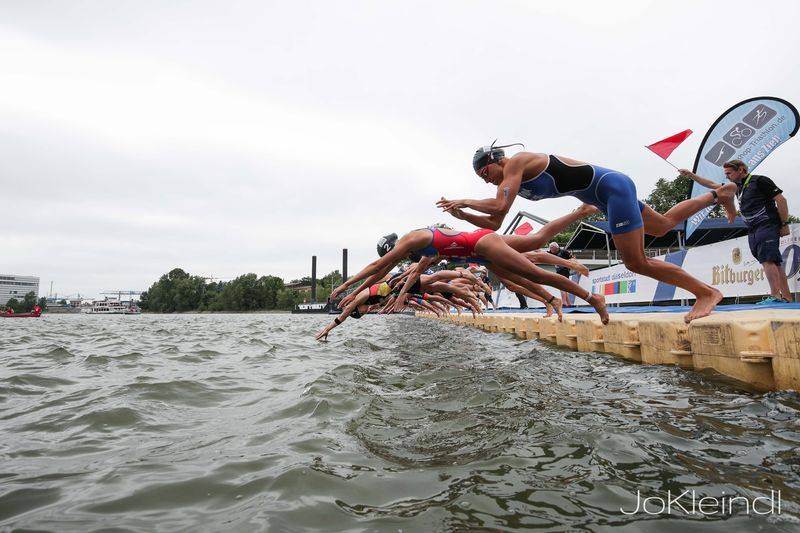 The swim was led by Russia's Anastasia Abrosimova. Four women made the long run to T1 but during the bike, the athletes re-grouped and Michel was well-placed to use her powerful run. Coming into T2, Klamer led, Frintová was there and alongside it was Annen. Lindemann was tucked in close and it looked like these four would battle for the podium. Michel worked hard on the run, taking the lead with Frintová on her shoulder. Lindemann, poised, was waiting and Annen, surely remembering her final kick in Cagliari was still there. Lindemann looked so relaxed.
The home crowds knew that she was in with a chance and it was with the finish line in sight that she took that chance, kicked hard and dropped the chasing athletes. Annen did her best to hold on but the crowds had made their mind up and they roared the young German athlete from Potsdam to the finish tape. Gold for the hosts, silver to Switzerland and a well-deserved bronze for the Czech Republic; a bronze that was so, so close to the silver.
Fotos: DTU/ JoKleindl Sports Photography & More
Germany can celebrate; not only a gold medal but a clear signal that they have found in Lindemann, a truly promising athlete who can beat the best.
Watch the highlights here (no sound)
The men's race was always going to be a massive confrontation between Europe's best. With the defending champion, Vincent Luis FRA, on the start list and with the two Portuguese athletes, fresh from Kitzbühel and perhaps eyeing the possibility of a double crown, João Pereira and João Silva, there was a buzz amongst the thousands of spectators that lined the course.
It was indeed Luis who led them out of the water. Checking behind him to see who might join him on the bike, it was a small lead group and in that group were both Joãos and the young British athlete, Samuel Dickinson who pushed the pace with the best.
Coming into T2, both Portuguese were there. Luis was there and joined by Pierre le Corre and it looked like it was going to be a fast and furious run to the line between France and Portugal.
With the home crowds shouting for another podium for Germany, it was Lasse Nygaard-Priester who took to the front of the pack but behind him Pereira, with so much more experience, just cruised along, with Luis a few strides back. Silva kicked and edged past Luis but Le Corre, looking strong, had passed Luis and was desperately trying to keep ahead of Silva. By just one second he succeeded and for the second time in two weeks, Portugal was able to see two Elite Men on the podium, as Pereira took gold and as Silva took bronze. The silver went to Le Corre but he had a golden smile.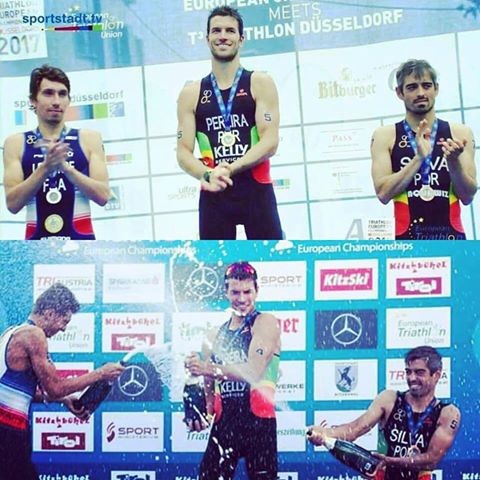 So Portugal can now rightly claim to be the dominant triathlon nation with their Junior gold and Elite gold and bronze in Kitzbühel and the Elite gold and bronze here in Düsseldorf. Pereira, without doubt the best male elite triathlete, has made history with the double crown.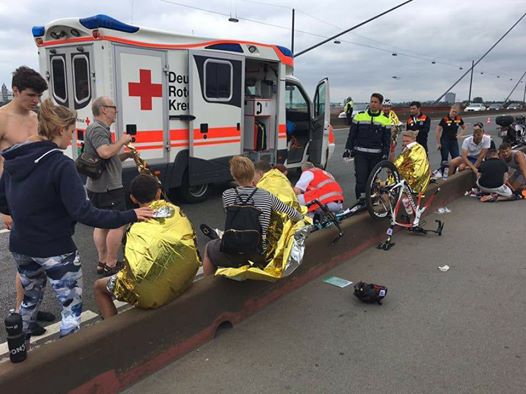 Our thoughts go out to Igor Polyanskiy, who is recovering from a pretty awful crash. With open fractures to his hand and an enforced rest. Also, to Yegor Martynenko UKR, who has a double fracture of teh clavicle along with some road rash and to Ran Sagiv ISR and Thomas Springer AUT, whose bike was trashed so soon after his crash in Cagliari.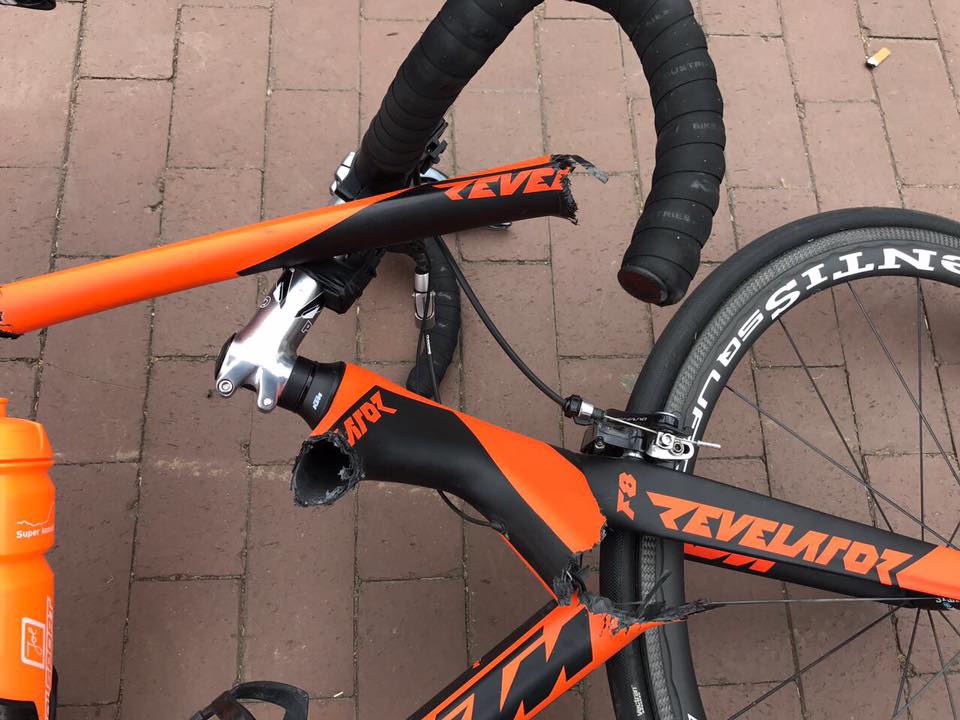 A crash that will keep the discusssions going for some time, no doubt but let's wait for the official account before we jump to wild conclusions.

Watch the highlights of the race here (no sound)
Related Event: 2017 Düsseldorf ETU Sprint Triathlon European Championships
Latest
Videos
---
Latest
Event Galleries