NEWS
Junior Duathlon Golds shared by Spain and France
By Paul Groves
|
28 Apr, 2015
For the Junior Women the very vocal Spanish supporters were delighted with Claudia Luna's first run. A bronze medal winner last year there was of course great hopes that she could make it back to the podium and perhaps improve upon that bronze.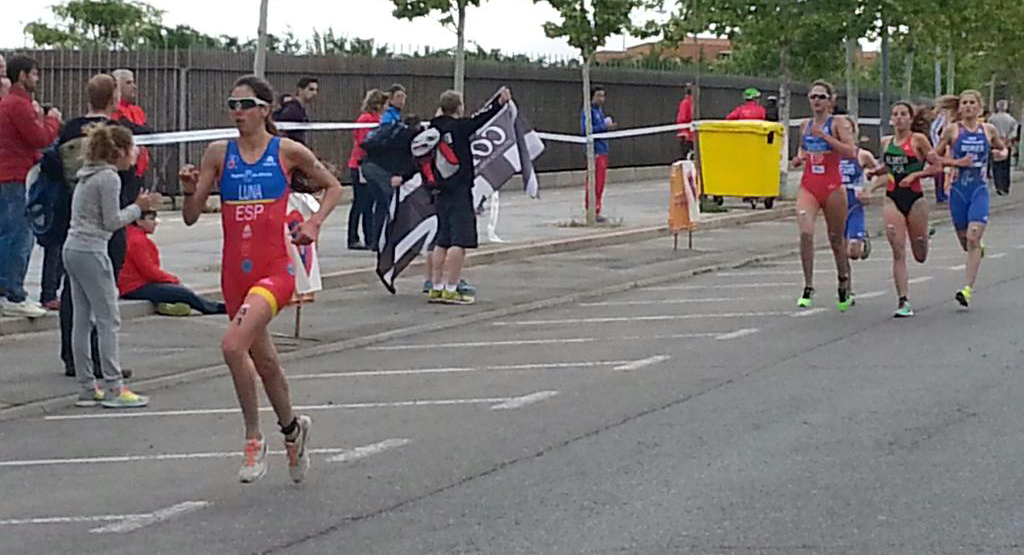 With a lead of over 20 seconds she had clearly shown the other athletes that she was going to be the one to beat. Following her into T1 were the two Frenchwomen, Lucie Picard and Emilie Morier and Madalena Amaral Almeida POR . The early hard running from Luna was perhaps a little too much a little too soon as it was Picard who stormed to the front and crossed the line with a comfortable cushion of some 6 seconds. Luna settled for silver and some way behind came youth Olympian, Morier.
For the Junior Men they knew that the women's podium spots had been filled by athletes from France and Spain. Only last week in Melilla we saw an amazing podium for the men with the González brothers celebrating together. Without the swim would there again be a González on the podium ? If so, which one would it be?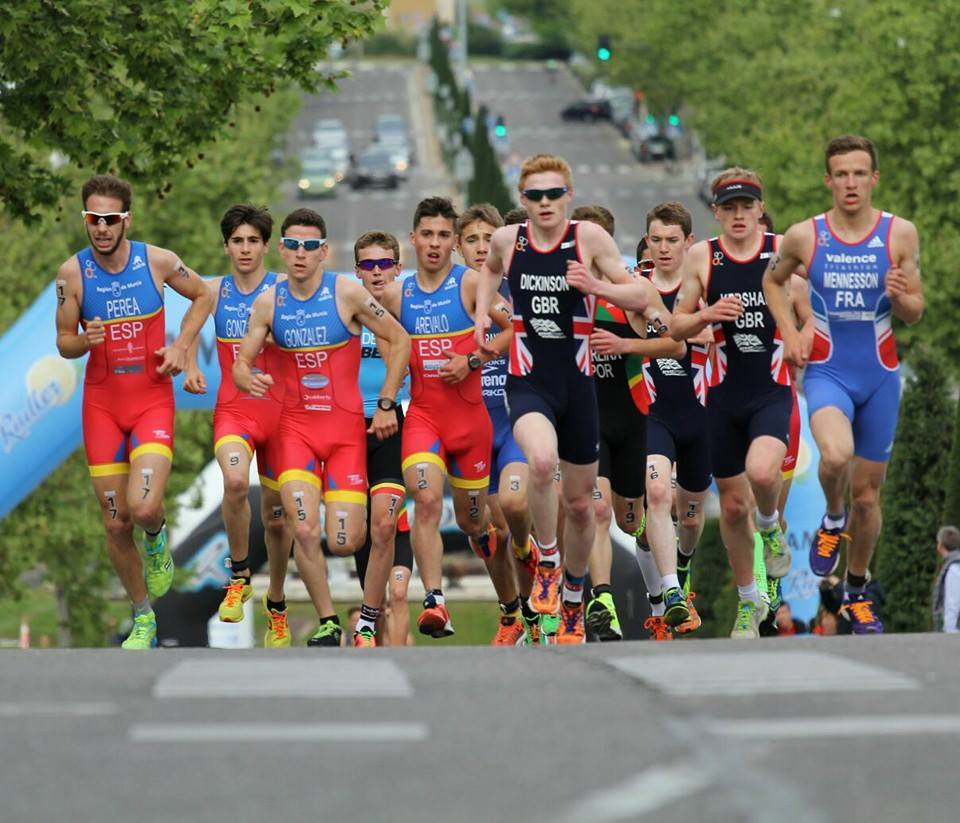 The first run was a battle between Ignacio González Garcia and GB's Jimmy Kershaw. A second only separated them from a powerful chase pack of Alberto González Garcia, João Ferreira Pereira POR, Maxime Menesson FRA and fellow Spaniard, Hector Arevalo Chico. With almost 10 seconds advantage over the chase pack a clean T1 would see them all make it into a commanding lead.
This is exactly what happened and so it was for the final run. Clocking the fastest time of 6:56, it was Jimmy Kershaw who was a massive threat to the González brothers, "We are now closing a month, April, that could not have been a better one. Firstly in Melilla and then here in Alcobendas. We were facing a hard race against tough rivals. The first run was at a pretty high tempo and then out onto the bike and the English and the French were strong – they didn't give us a break at all," said Ignacio.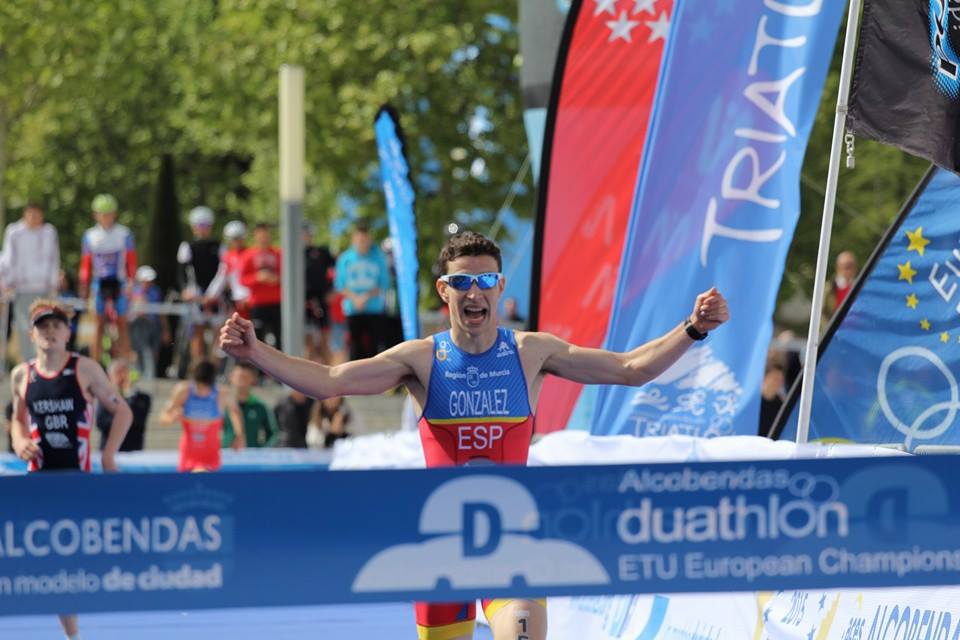 "Then it was time for the moment of truth. I worked hard to get off first and get the advantage of a lead but right up to 300m from the finish it was a battle with Jimmy Kershaw GBR. There was a slight descent and then onto the carpet leading to the finish and I thought, well, it's now or never ! Just before that descent I picked the pace up and just like the great Emilio martin says, "Until the machine breaks". European Junior Duathlon Champion ! I couldn't believe it. This was reality. What better thing could I have – a podium with my little brother (sleeping with the enemy hahah!). So a big thank you to my sponsors Newton Running España, Cabberty and Gafas Roberto."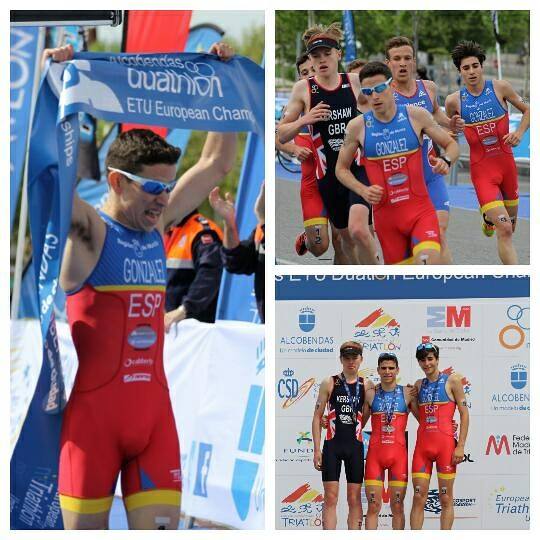 Thanks to Ignacio for the great images.
Related Event: 2015 Alcobendas ETU Sprint and Standard Distance Duathlon European Championships
Latest
Videos
---
Latest
Event Galleries