NEWS
It's time for the Europe Triathlon Mixed Relay Club Championships in Banyoles
By media@europe.triathlon.org
|
24 Aug, 2022
This coming weekend on Saturday the Europe Triathlon Mixed Relay Club Championships will be held in Banyoles, Spain.
The race promises to be an exciting combination of triathlon talent from all over Europe of different ages, both juniors and elites will be competing. The race will be in combination with the Spanish national championships, which will see the best of Spain triathletes battling it out on the racecourse.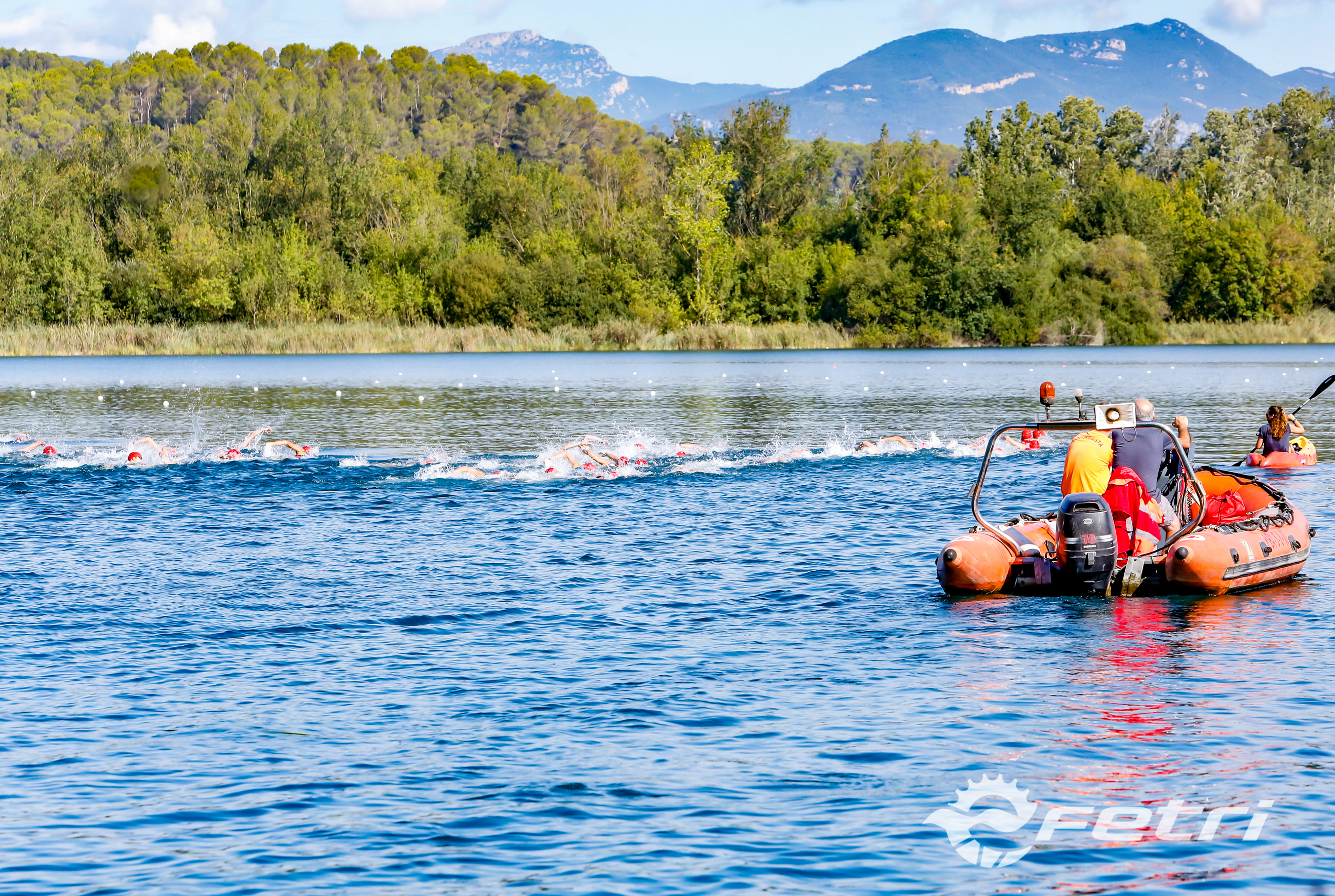 The lake represents the origin and main symbolic identity of the town of Banyoles. The lake and its associated lacustrine basin are regarded as the largest karstic stretch on the Iberian Peninsula, and make up an environmental system of enormous value. Located to the West of the town itself, it was declared part of the Plan for Spaces of National Interest (Pla d'Espais d'Interès Nacional, PEIN) by the Catalonia Generalitat. In 2003, it was included in the Ramsar List of Wetlands of International Importance, and has been put forward for inclusion in the Natura 2000 Network for the Mediterranean region. In addition, the Banyoles Town Council, as well as the local population, are petitioning for it to be declared a Nature Reserve. Banyoles is a traditional training center for many rowing and kajak teams, as well as for triathlon.
The briefing will be available the day before the event at the below link: https://briefings.triathlon.org/banyoles
DAY START END ACTIVITY LOCATION
26/8 12:00 12:30 Athletes Briefing Virtual
26/8 16:30 17:00 Bike Course Familiarization Venue
26/8 17:00 18:00 Swim Course Familiarization Venue
26/8 18:00 19:00 Athletes Registration Restaurante La Carpa
27/8 12:15 Elite Triathlon Mixed Relay ECH Venue
27/8 12:20 Junior Triathlon Mixed Relay ECH Venue
27/8 14:00 Medal Ceremonies Venue
Related Event: 2022 Europe Triathlon Mixed Relay Club Championships Banyoles
Latest
Videos
---
Latest
Event Galleries