NEWS
Focus on Age Group Athletes: Birna Björnsdóttir (ICE)
By David Peddie
|
11 Sep, 2013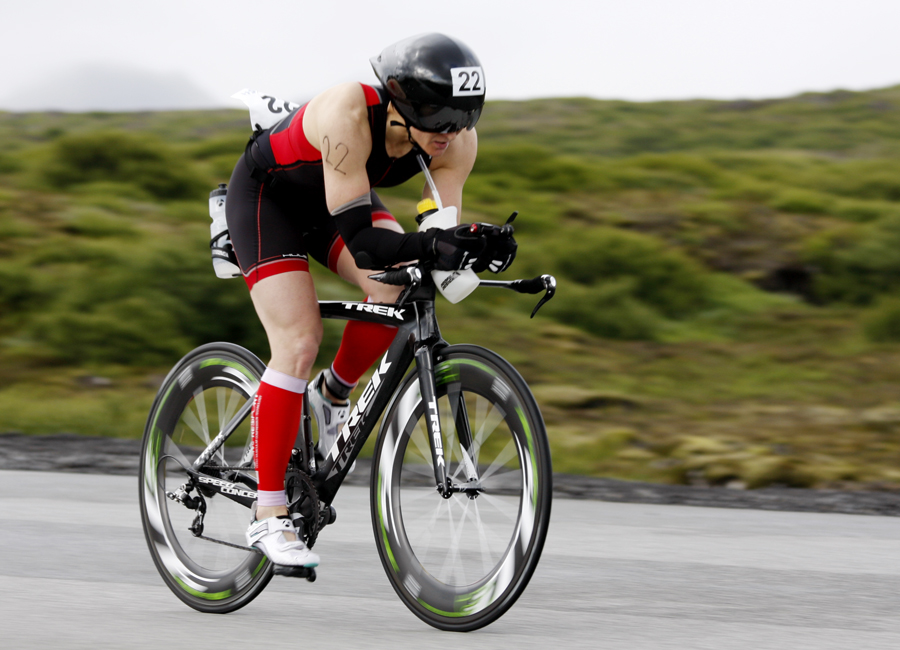 Name: Birna Björnsdóttir
National Federation: Iceland
Age Group: 40-44 Female
Birna Björnsdóttir is the perfect example of the sacrifices made by thousands of Age Group athletes competing in Triathlon competitions around the World.
As a firefighter and paramedic in her homeland, her important life saving work takes priority and the 12hour shifts can be draining. "When I have had a hard day at work and need a extra rest, then I sometimes have to skip training and rest instead," admits Birna.
"If you train a lot you have to be careful about getting enough sleep. My shifts are a bit long so when you come home after a 12hour work you do not have energy for anything else that day. I find that rather difficult in my case, every week is different and I have to manage my training program and make a special plan for every week. It depends on how many days I have work and how many days I have off how many times I can train each week."
A former swimmer in her homeland, Birna is making her World Championship debut in London. "My first triathlon was 2011 and it was a sprint distance. I did not have a bike so I had to borrow from a friend. I got my own bike in the beginning of 2012 and from then on I have been training for sprint and olympic distance.
"Triathlon is getting more and more popular every year here in Iceland and there is around 60-120 people who take part in every competition with 10-12 competitions over the summer. Half ironman is the longest distance here in Iceland but many Icelanders have finished the ironman distance in other countries all over the world."
And despite being excited about the competition, Birna admits she has had to sacrifice a lot to get there. "To prepare well for London I have been competing a lot this summer.
"Almost every weekend I've had a competition or a long training session so I have not been spending as much time with my family. I have a husband and two boys, 13 and 10 years old. But I will try to be there for them after the competition in London."

Related Event: 2013 ITU World Triathlon Grand Final London
Latest
Videos
---
Latest
Event Galleries