NEWS
Europe Triathlon Mixed Relay Club Championships in La Baule: A Recap of Team Excellence
By media@europe.triathlon.org
|
28 Sep, 2023
La Baule, renowned for its idyllic beaches and rich cultural heritage, recently hosted the 2023 Europe Triathlon Mixed Relay Club Championships. This event brought together athletes and enthusiasts from across Europe for a weekend of fiercely contested triathlon races, but with a special twist - it was clubs, not nations, competing, making it an event with a unique camaraderie and team spirit.
Adding prestige to this year's championships was the presence of David Hauss, a former European triathlon champion, serving as the event's patron. Hauss's personal connection to both the sport and La Baule added a significant dimension to the proceedings.
The competition commenced with the Mixed Relay Elite race, which showcased teams' abilities in swimming, cycling, and running. Poissy Triathlon claimed the top spot with an impressive time of 01:33:15, closely followed by Issy Triathlon at 01:34:02 in second place. Metz Triathlon secured third place with a time of 01:35:03.
In the Mixed Relay Juniors category, La Rochelle Triathlon emerged as champions with a remarkable time of 00:53:58. Poissy Triathlon followed closely in second place at 00:55:13, and Metz Triathlon claimed the third position with a time of 00:55:23.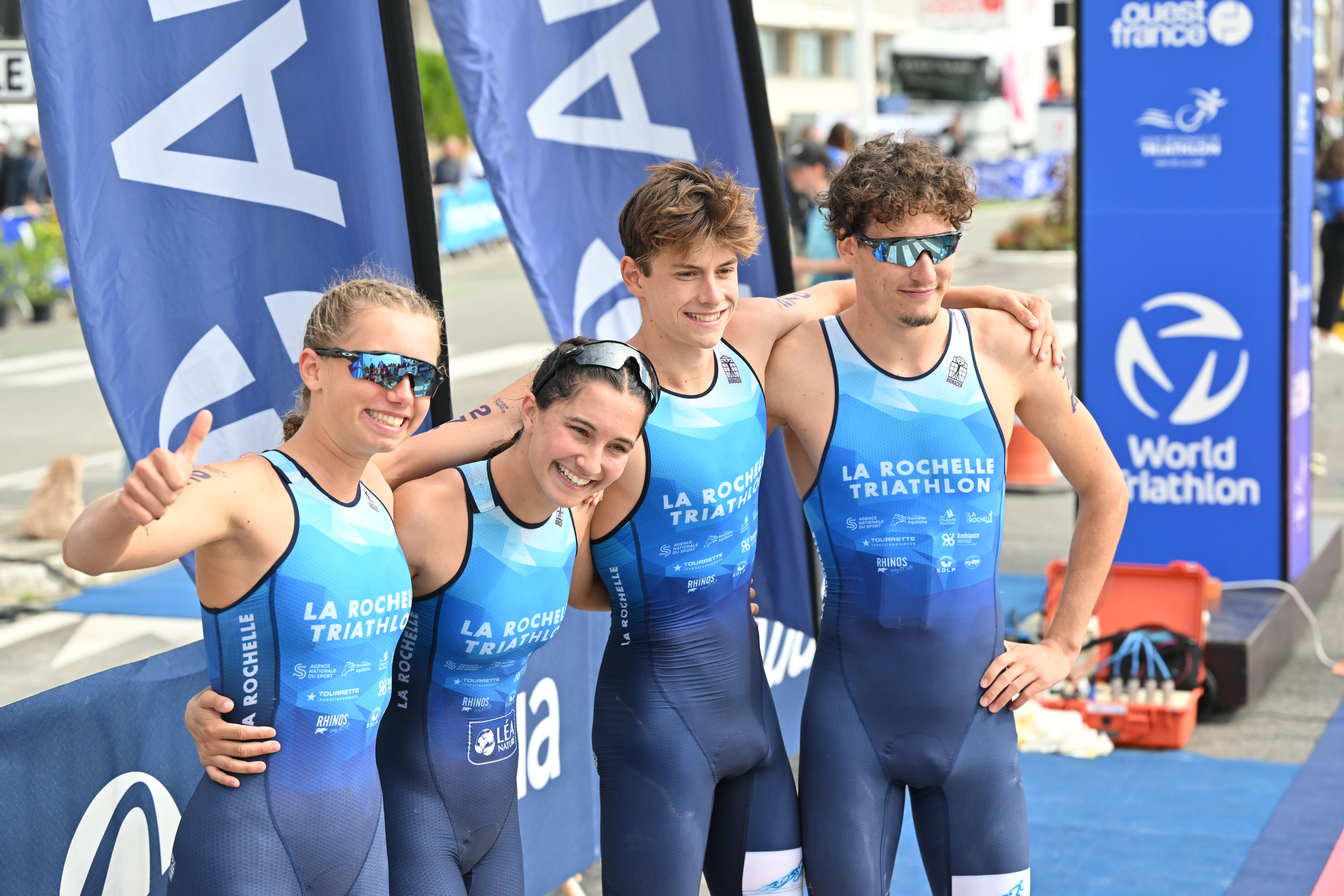 What made this event particularly unique was the fact that it was clubs, not nations, competing against each other. Athletes had the opportunity to join forces with their teammates, with whom they had trained tirelessly throughout the year. This brought a special sense of unity and purpose to the championships, as teammates supported and pushed each other to achieve their best.
David Hauss's participation in the Legends' Challenge, alongside other distinguished figures in the sport, underlined the event's reputation as a symbol of triathlon excellence. Hauss's return to La Baule, where he had previously competed five times, highlighted the enduring connections forged through triathlon racing.
The 2023 Europe Triathlon Mixed Relay Club Championships not only showcased the spirit of competition but also the power of teamwork and camaraderie. As athletes crossed the finish line, the atmosphere was marked by a sense of pride in representing their clubs and the bonds they had formed throughout the year.
As the sun set over La Baule, it marked the conclusion of a weekend filled with competitive races, unity among teammates, and another successful edition of the La Baule triathlon. Once again the race demonstrated its appeal as a sought-after destination for triathletes and sports enthusiasts, where the focus was not just on individual achievements but on the strength of teams.
Pictures by: ©Aurélien Mahot – ©Matthieu Joubert – ©Frédéric Sénard
Related Event: 2023 Europe Triathlon Mixed Relay Club Championships La Baule
Latest
Videos
---
Latest
Event Galleries