NEWS
Elites and Juniors line up for racing in Romania and Serbia this weekend.
By Paul Groves
|
20 Sep, 2019
Elites and Juniors line up for racing in Romania and Serbia this weekend.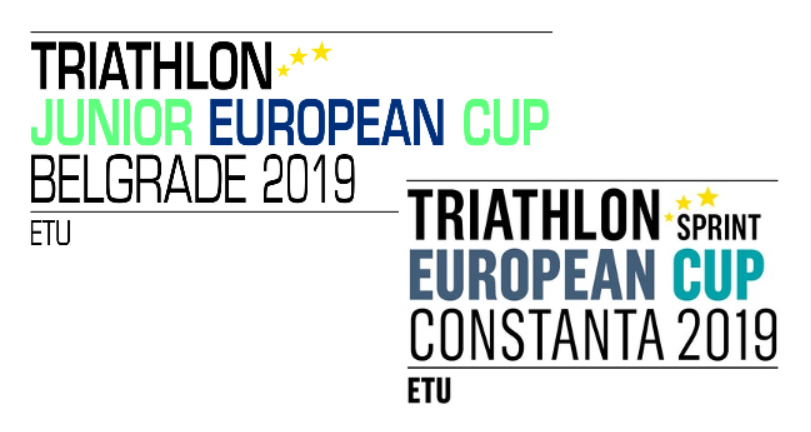 Another bumper weekend of races awaits you this weekend as the autumn months draw ever closer. It is nice to see the Romanian race in Constanța back on the calendar. After an absence of 4 years, which has seen the organisers expand their triathlon and multi sport portfolio to include events over a variety of distances. The city has the distinction of being the longest inhabited city in Romania and, founded back in 600BC, is a very popular destination not just for historians but also, due to the beautiful beaches on the Black Sea and the hard work of the LOC, now offers a travel and triathlon opportunity second to none.
For Belgrade, it has also been a few years since we had an international race there. A look at the archives shows results from 2002, 2005 and 2008. 2002 saw a very young Nicola Spirig win the bronze medal, despite being the youngest recorded athlete in the race. The Men's race was won by the great Filip Ospalý but amongst the top ten were the names of Sven Riederer, Danylo Sapunov and Ruedi Wild.
This event is being run in conjunction with an ITU Technical Officials' Level I Course and so on race day, a whole new team of officials will be on hand to ensure that the ITU Competition Rules are correctly applied and that everyone gets a fair and safe race.
Alongside the training and development for Technical Officials, there has also been a Junior Development Camp, driven by Triathlon Serbia and led by two of Europe's top International Head Coach, Miloš Petelin SLO & Željko Bijuk CRO, who doubles up as the ITU-appointed Sport Development Co-ordinator for Europe.
The Serbian initiative, hosted by EXTREEM SPORT CLUB and their Coach, Marko Pavlović, has seen a huge number of athletes join together in preparation fro this weekend's race.

But first, Constanța.
After the Balkan Championships in 2011 and then a European Cup and then a Premium European Cup in 2014 and 2015, we now see athletes lining up to race this weekend for points that could help them tip the balance in the ETU Rankings.
If you are interested in previous results, the click the following links for the European Cup results.

Don't forget, the last race of the season will be once again in Funchal and although you don't have to race this event to secure your points, the added incentive will be DOUBLE POINTS in Funchal. Just a small reminder, then.
For the race this weekend in Constanța, held over the Sprint Distance, it will be an afternoon start for the athletes:
14:00 - START Women
16:00 - START MEN
18:00 - Award Ceremony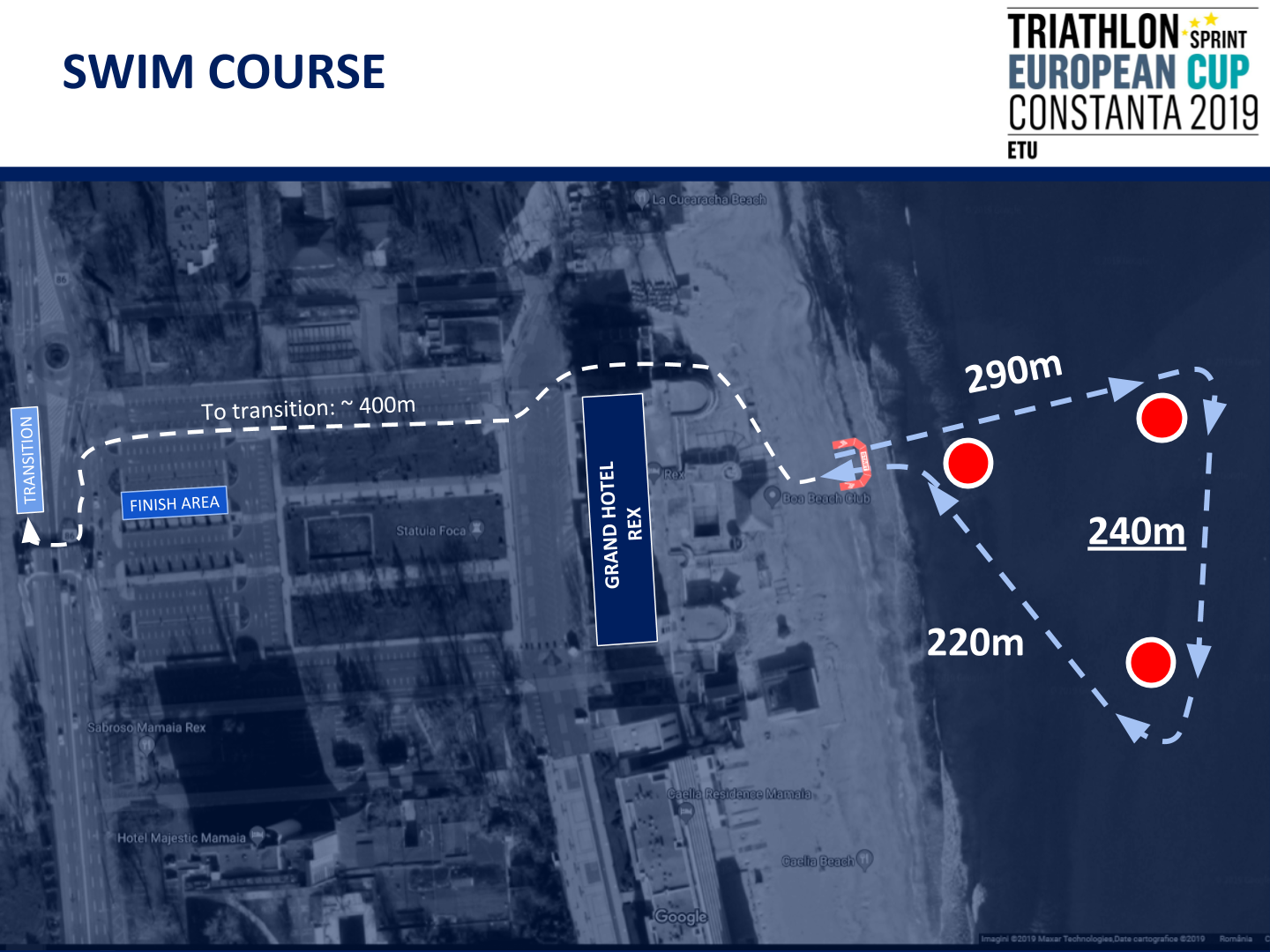 A 750m swim will then lead the athletes to a 400m run to Transition.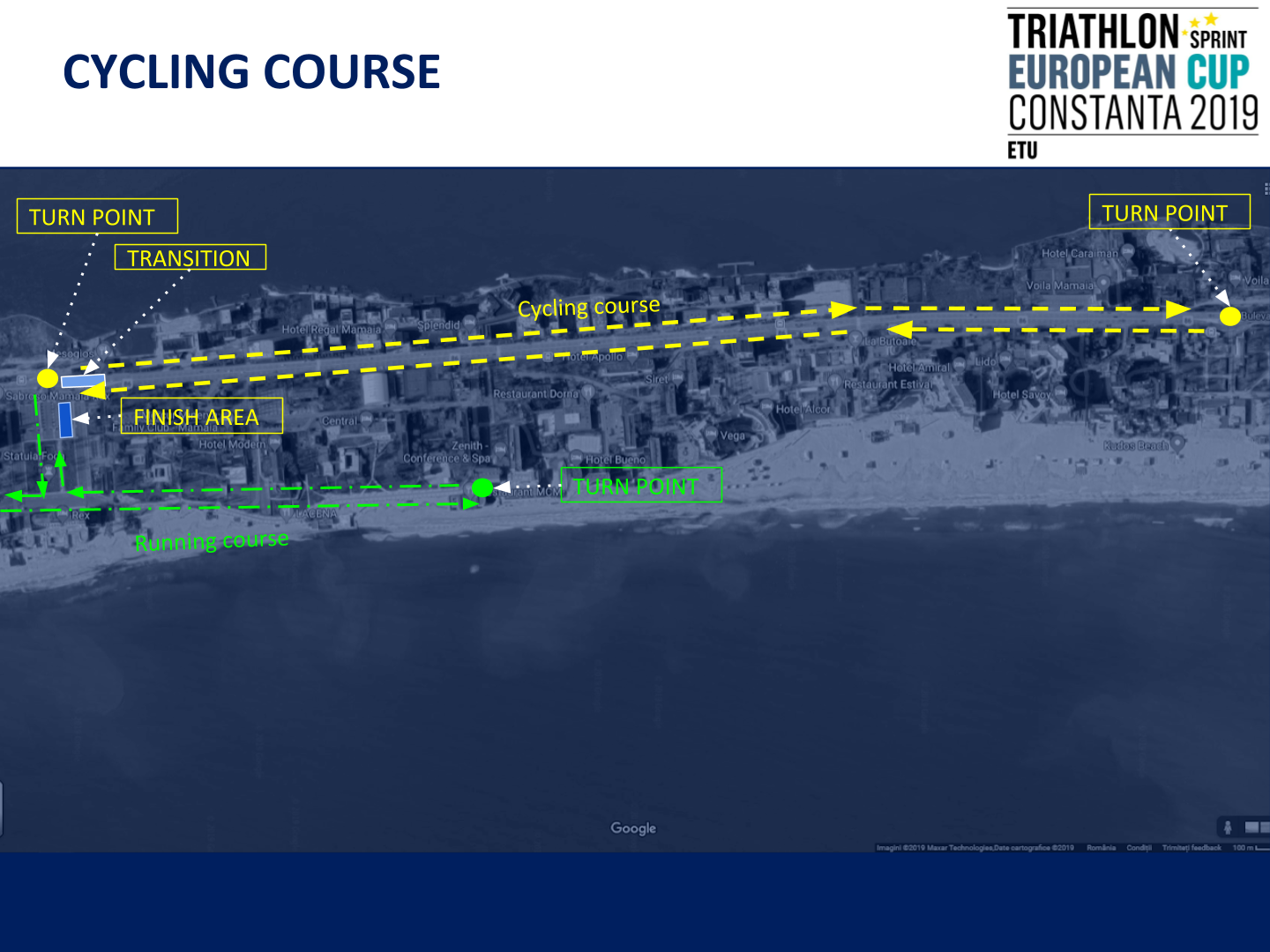 The six-lap bike is on a fast course, covering 21k.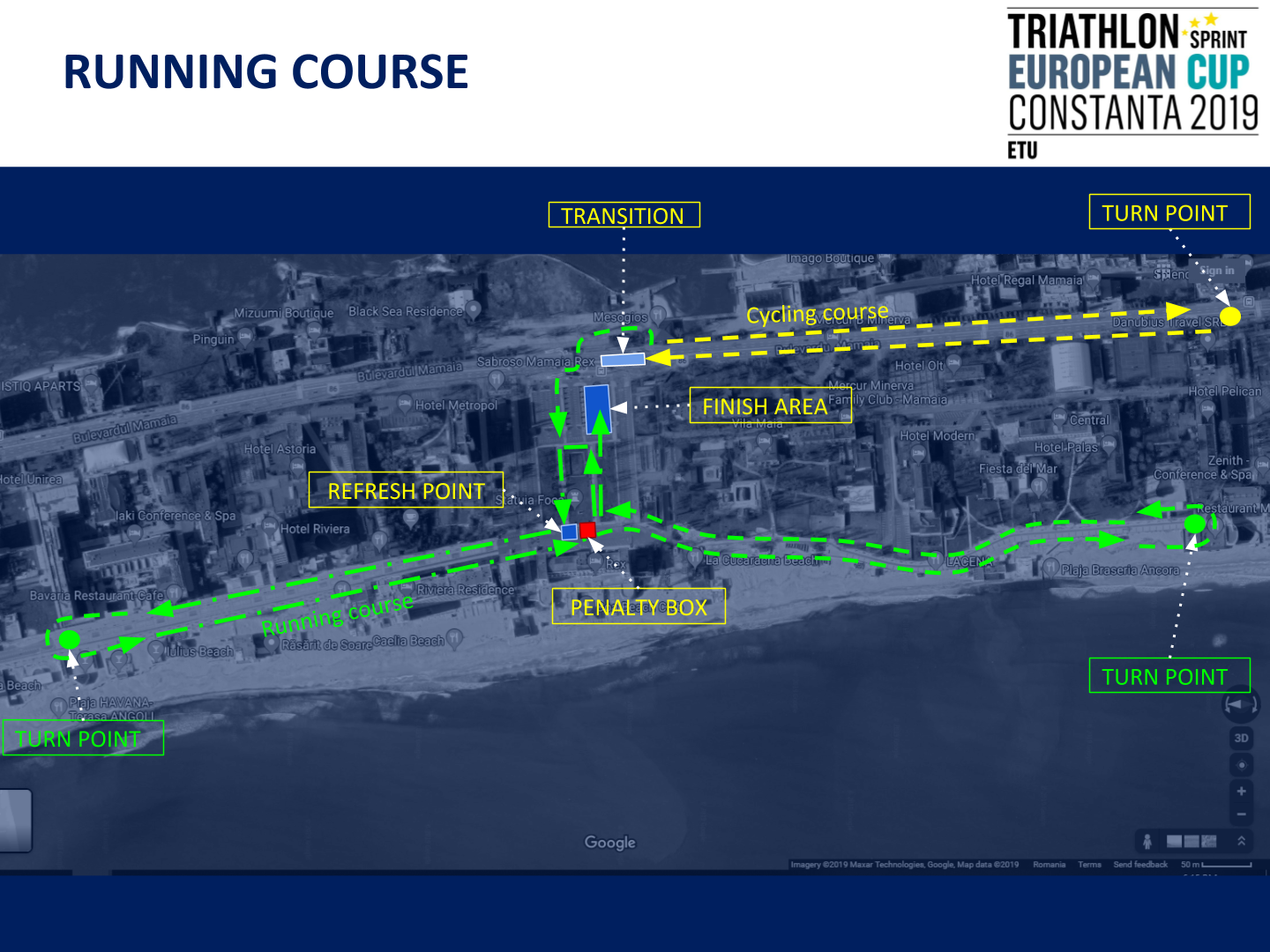 The two-lap run of 5k is, like the bike, flat and fast.
For all you need to know about the race, check out the Athletes' Guide.
Who is racing?
Leading the women out will be Ukraine's Yuliya Yelistratova. A legend in the sport who has 177 international starts to her name and a huge wall of medals to her name. With a handful of top ten finishes this year, she will be hoping to be in a position to use her tremendous run power off the bike and collect some much-needed extra points. She will have a tough battle on her hands, with the home favourite, Antoanela Manac wearing #2. An error and a harsh penalty just before Kazan meant that every race she enters has to be run at full-power. Watch out for her and Kseniia Levkovska AZE, who seem to be vying for points together at the moment. Poland's Alicia Ulatowska has looked really strong over the past few races and will no doubt be looking for a podium place tomorrow. Watch out too for Italy's Carlotta Missaglia whose 4th place in a fast-paced European Championships in Kazan was impressive.
For the men, Romania will be delighted that Félix Duchampt gets to wear #1. Wearing the ITU Uniform for a little while longer, the French-born athlete will be wearing the Romanian uniform in Tokyo if his plans go well. Read his story here (French Language) Coming into T2 in Kazan he had a spectacular fall but despite that, bounced back to run home in 5th. A win in Almaty and Agadir followed and this will be a far greater test of his power as he faces stiff opposition from a truly in-form Sam Dickinson. Runner up in Kazan in that thrilling battle with Gordon Benson, losing out in the final long strides, after a solo-effort win in Tartu (pretty impressive statement that was!), Dickinson went on to win on the tough World Cup course in Karlovy Vary. Three very different races, one very consistently strong athlete. Add to the mix Switzerland's Sylvain Fridelance, Alexandre Nobre POR and Calum Johnson GBR and you have an explosive mix of power.
Moving on now to Belgrade and the athletes will have a fairly early start for their event. The LOC is running the Serbian National Championships at 07:00hrs, with the ETU Junior European Cup setting off at 08:10hrs for the Junior Men and at 09:00hrs for the Junior Women. An open event for children will close the morning's racing at 11:00hrs.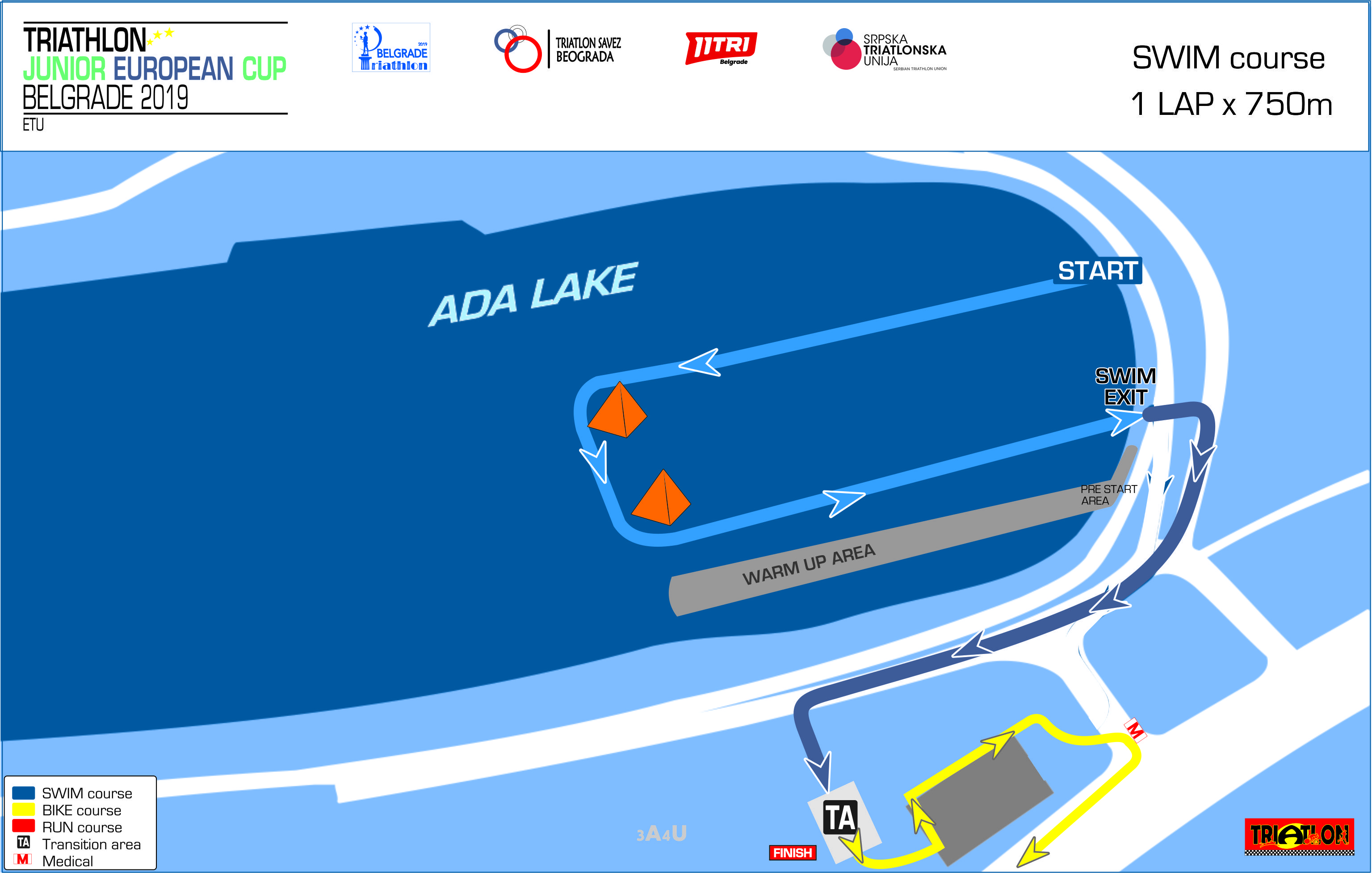 Located close to the heart of the city, athletes will have a one-lap 750m swim in Ada Lake.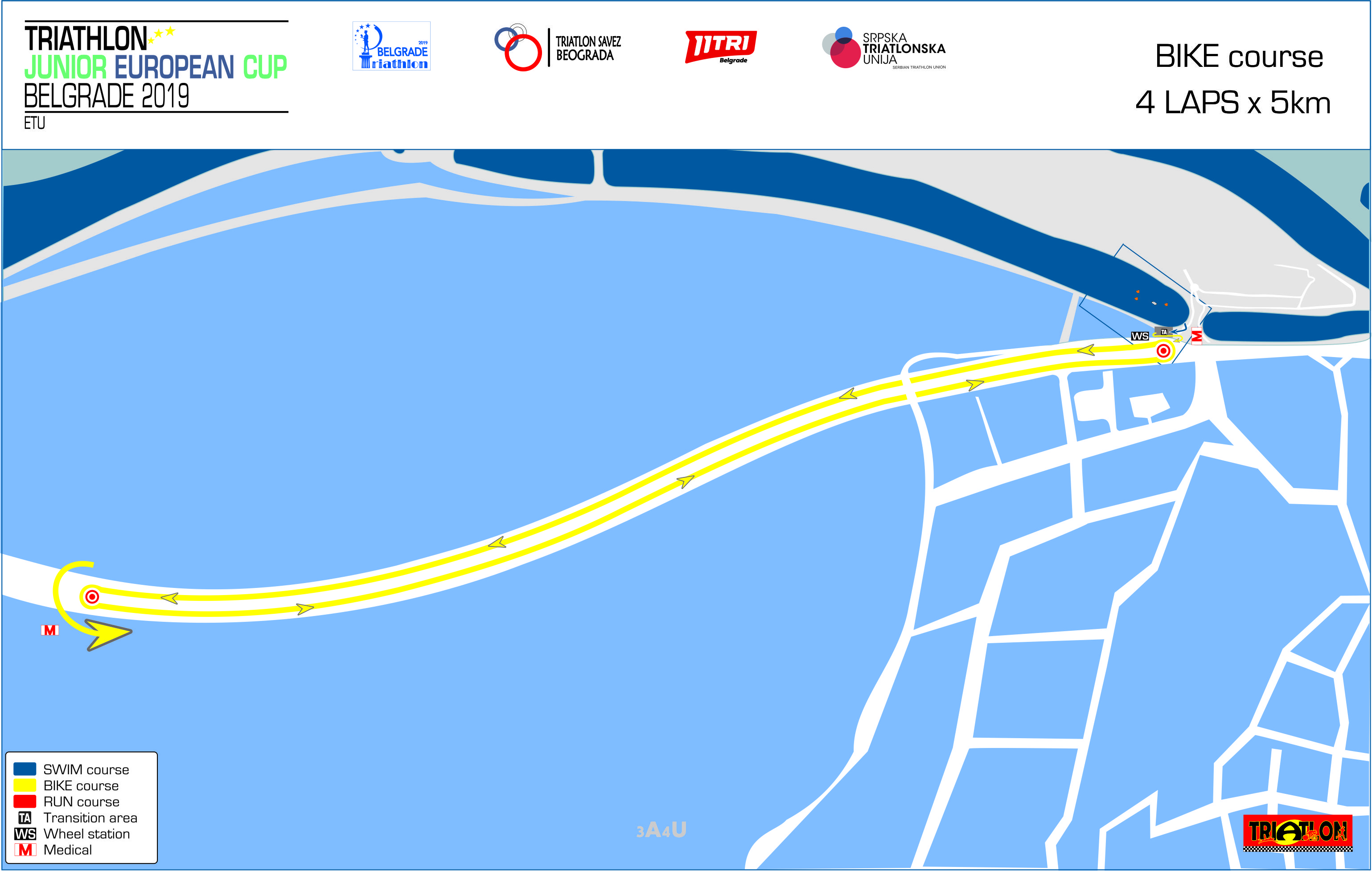 After T1, they set off on a four-lap, bike course along good quality roads. No big climbs but instead flat and fast.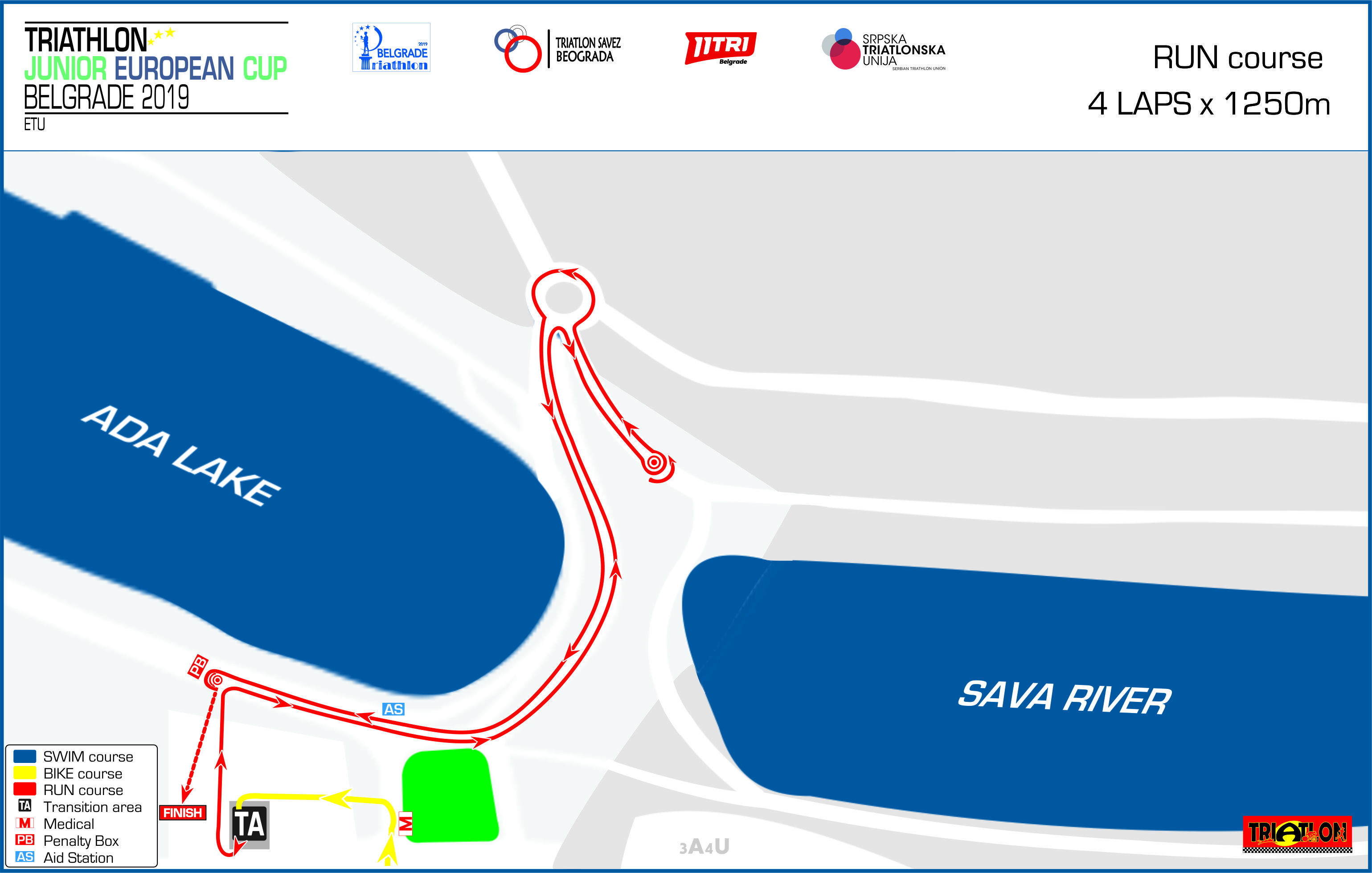 The closing four-lap run that has some twists and turns but which is pretty flat.
For all you need to know about the race, check out the Athletes' Guide.
44 women in the line-up. 12 nations, including South Africa and Tunisia.
Wearing #1 and seemingly racing each weekend now, is Austria's Pia Totschnig. Narrowly missing the podium last weekend in Zagreb, she will have to work extra hard with Karolina Helga Horváth HUN on the start line. Horváth, winner in Bled and runner-up last weekend in Zagreb has been stronger than Totschnig on the swim and run and really is favourite for the weekend gold. Julia Sanecka POL enjoyed a top ten finish last weekend but will face Horváth's teammate, Marta Kropkó, who raced to gold in Tulcea and a bronze in the Elite Aquathlon Championships in Târgu Mureș earlier in the summer. With this team in Belgrade, Hungary could very easily edge away from Spain in the ETU Rankings.
The host nation is using this event as a chance for their young athletes to gain valuable international experience in both the Women's and Men's events.
The Men's race will see 59 athletes from 17 nations, including South Africa and Tunisia.
Fresh from his win in Zagreb, we will see Andreas Carlsson SWE wearing #1. His win last week was an important one in his career and will have given him confidence to push that little bit harder in the knowledge that his body can produce that extra power. He will have a real battle on his hands with the powerful Russian, Denis Kolobrodov. The pair fought all the way to the line and this weekend could well be a showdown between the pair. Others may well use this to their advantage, as the Swede and Russian keep an eye on each other, they might miss the attacks from Hungary's pairing at the sharp end of Zsombor Dévay and Ábel Sinkó-Uribe.
Related Event: 2019 Belgrade ETU Triathlon Junior European Cup
Latest
Videos
---
Latest
Event Galleries