NEWS
Descansa em paz David
By Paul Groves
|
23 Aug, 2016
David Vaz (1978-2016)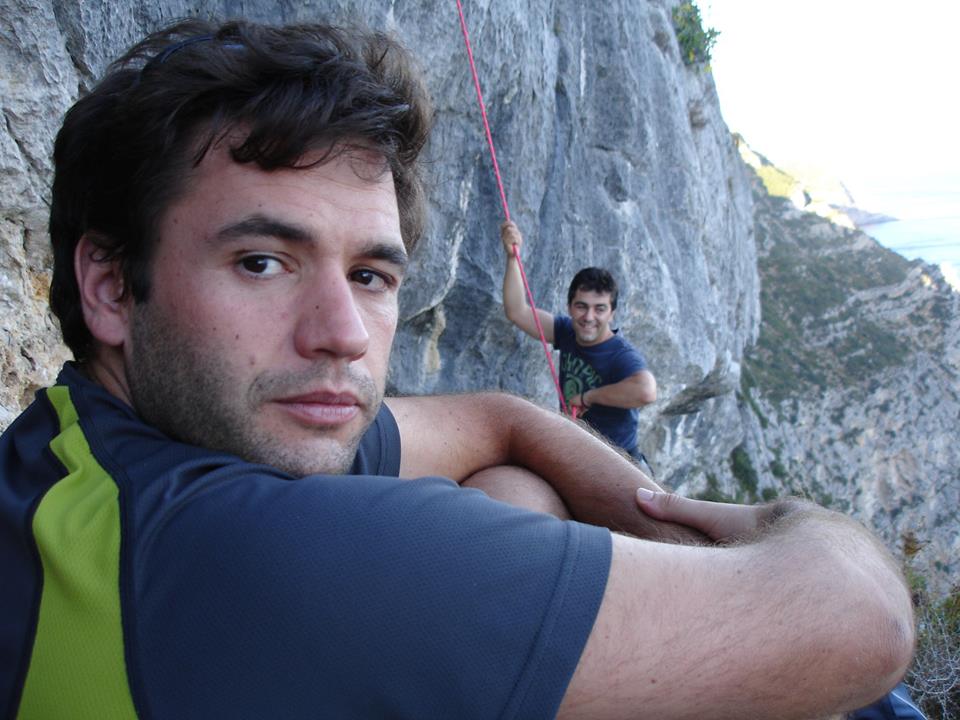 The Triathlon Federation of Portugal is in mourning. David Vaz has passed away. Friend, former employee of the Federação de Triatlo de Portugal and a man passionate about our sport. A man with many qualities David remained, in the eyes of everyone, humble.
Someone who lived and breathed triathlon and was known for his strong dedication to this sport we love so much. Therefore, we believe we have had the privilege of being accompanied by him in the building and development of Triathlon in Portugal as we know it today.
David began his career at Triathlon Federation of Portugal in 2005. During nine years he held various positions and in 2014 he called it a day, when he held the post of General Director. For most participants and spectators David was someone who was seen to be building the identity of our competitions. While working as a speaker he had the ability to convey his knowledge of the sport like no other. He could convey emotion, joy and passion for what he did and will be remembered by everyone that way.
Our condolences to all his family and friends at the loss of someone as valuable as David.
The funeral will be held tomorrow from 16:00h in the Church of the Light in Carnide. The Mass will take place Thursday at 15:00h and the funeral will be in Camarate crematorium.
David Vaz (1978-2016)
A Federação de Triatlo de Portugal está de luto. Faleceu David Vaz, amigo, antigo colaborador da FTP e apaixonado pela nossa modalidade. Com qualidades incontestáveis o David era, aos olhos de todos, uma pessoa de enorme humildade. Alguém que vestia a camisola e que era conhecido pela sua forte dedicação a esta modalidade que tanto amamos. Por isso, consideramos ter tido o privilégio de ser acompanhados por ele na construção do nosso Triatlo.
O David iniciou funções na Federação de Triatlo de Portugal em 2005. Durante 9 anos desempenhou diversas funções e em 2014 terminou a sua colaboração, altura em que exercia o cargo de Diretor Geral. Contudo para a maioria dos praticantes e espectadores da modalidade o David era alguém que construía a identidade das competições. Enquanto speaker apresentava a muitos uma modalidade que conhecia como poucos. Transmitia emoção, alegria e paixão por aquilo que fazia e será lembrado por todos dessa forma.
As nossas condolências a toda a sua família e amigos pela perda de alguém tão valioso como o David.
O velório será realizado amanhã, a partir das 16h, na Igreja da Luz em Carnide. A Missa terá lugar quinta feira pelas 15h e o funeral será no crematório de Camarate.
For the President of the Federação de Triatlo de Portugal, Fernando Feijão, "it is with great emotion that I received the sad news today. Portugal has lost a great person, a man passionate about triathlon and a young man who still had so much to give to the sport. I lost a friend. I wish to his family much strength and my deepest condolences."
For ETU President, Renato Bertrandi, "Our triathlon family has lost a young man. A man who has achieved so much in his short life and who should really have been able to continue the great work he did. His family, his federation and our sport is a little emptier now. I send my deepest condolences to those who were so close to him."
A selection of photos, posted by friends and acquaintances, can be found in the gallery. We will miss you David.
até um dia….
---
Article gallery
Latest
Videos
---
Latest
Event Galleries