NEWS
Clubs do battle for European Honours: Poissy sets the standard
By Paul Groves
|
07 Sep, 2016
Club racing. Yes, we have done it!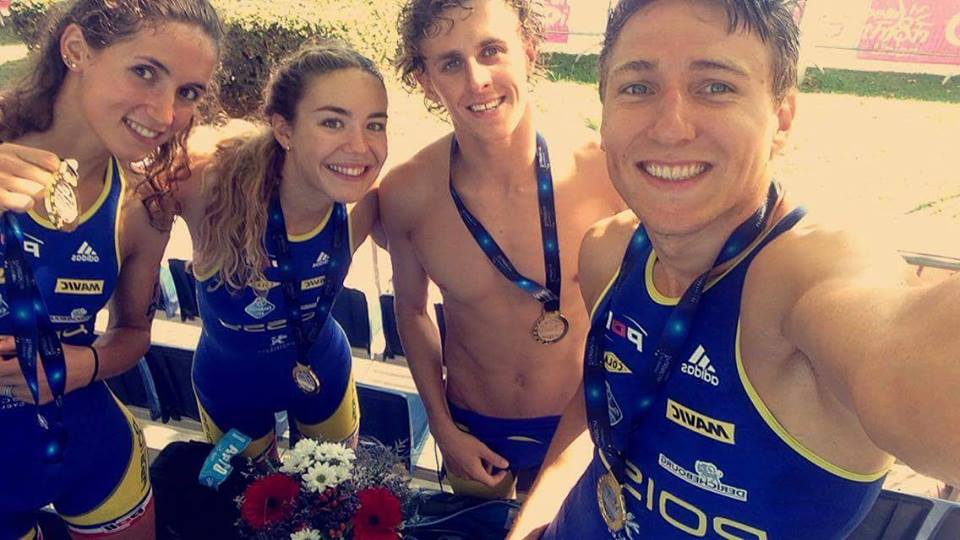 The ETU Executive Board had long discussed this and last year was to have been the inaugural event in Nice but due to the deadly storms that raged through the region they had to be cancelled. The clubs who attended were offered some financial support to offset their investment in travel and accommodation and all agreed it really had to be something for the 2016 calendar.
Banyoles has long been a tried and tested location for triathlon racing and so, with the Spanish Federation hosting its national championships the Club Relay Championships fitted in nicely.
You may wonder, why clubs?
Well, without the clubs and the dedicated participation from grass-roots, our sport would certainly not be as developed and exciting as it is today. For every national federation the very foundation of our sport lies with the clubs. It is here that our sport is well and truly promoted. It is here that the youngsters, the future of our sport are recruited. It is here that the coaches teach them the basics, the correct ethics and the rules of our wonderful sport and it is the clubs, so often overlooked by the individual or national success, who deserve to be recognised at an International Level.
By hosting an annual event for clubs, ETU hopes to be able to give them the rich reward of featuring on the international racing stage. They will be able to showcase their skills and to see recognition for the significant investment they have made in promoting triathlon at all levels.
So, was it a success?
Oh yes. 18 clubs gathered at the start line for the mixed relay race with 10 National Federations present.
Some names were well-known, some will be well-known in the years to come and amongst the individual athletes were some well-known names who have with great dedication followed the ETU racing calendar all over Europe.

Each club was permitted one non-European athlete. We saw athletes from Australia, Mexico and South Africa take part alongside the European athletes and it will be they who go away with the buzz of the race and hopefully will broadcast around the world how well this event ran.
Using the short and fast Mixed Relay distances it was Cassandre Beaugrand FRA, racing for Poissy Triathlon, who clocked the fastest time amongst the women. Amongst the men, that honour went to Donald Hillebregt NED, racing for SMO-Specialized.
In all, the event was a huge success. Athletes raced for their clubs. Clubs got the recognition they deserved and from this beginning we hope to see a far bigger start list next year.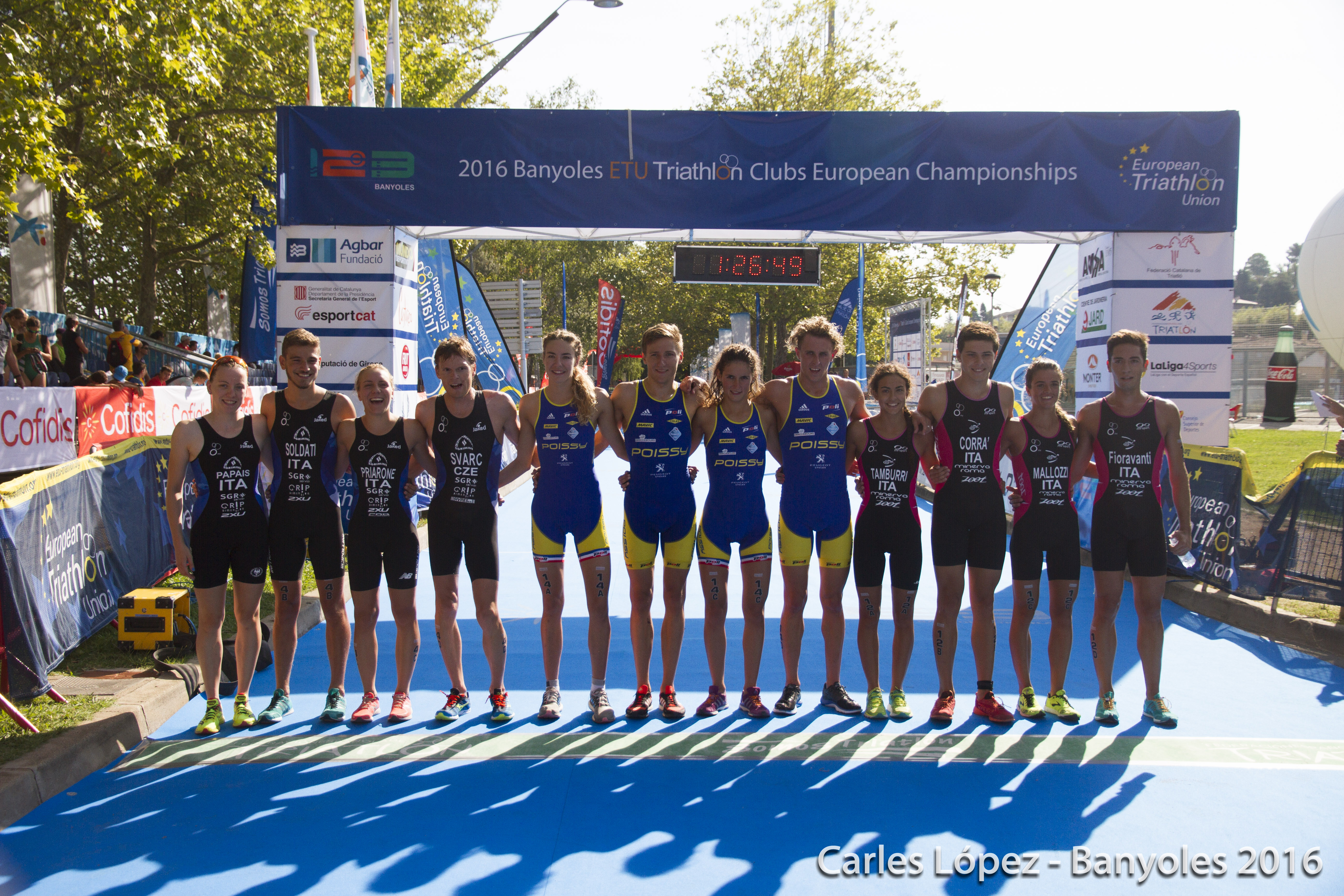 Enjoy the images captured by Carles López Bustins. See you next year!
---
Article gallery
Related Event: 2016 Banyoles ETU Triathlon Clubs European Championships
Latest
Videos
---
Latest
Event Galleries