NEWS
Catania welcomes athletes for Mediterranean Championships
By Paul Groves
|
22 Oct, 2015
One of the great attractions for ETU is its variety of locations and the ability to extend the season by moving south. Our early race in Quarteira in Portugal takes full advantage of the early season Algarve sun and this weekend's race in Catania, Sicily will again benefit, this time from the end of season sun. As certain parts of Europe are already experiencing snow, the lucky Mediterranean folk have sunshine and temperatures in the low 20's.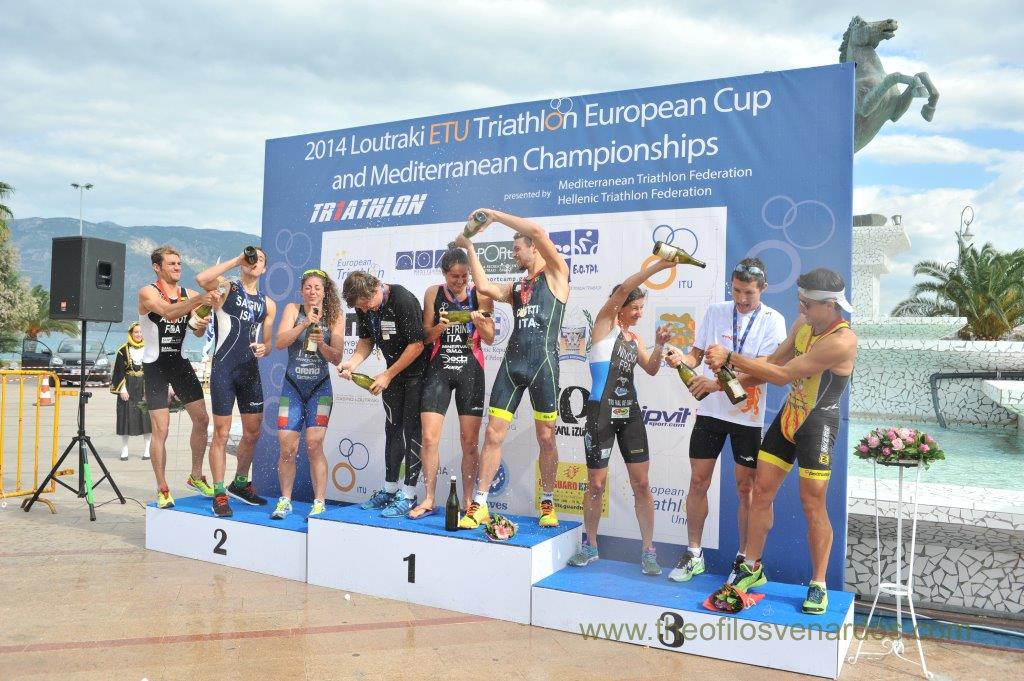 Every year the Mediterranean Triathlon Federation celebrates our sport with a championship. As with other regional championships, this event attracts prize-money and the all-important points that will help athletes with their rankings.
Prize money distribution. Elite men and women:
1st. 1,250 EUR
2nd. 1,000 EUR
3rd. 750 EUR
4th. 500 EUR
5th. 400 EUR
6th. 350 EUR
7th. 300 EUR
8th. 200 EUR
9th. 150 EUR
10th. 100 EUR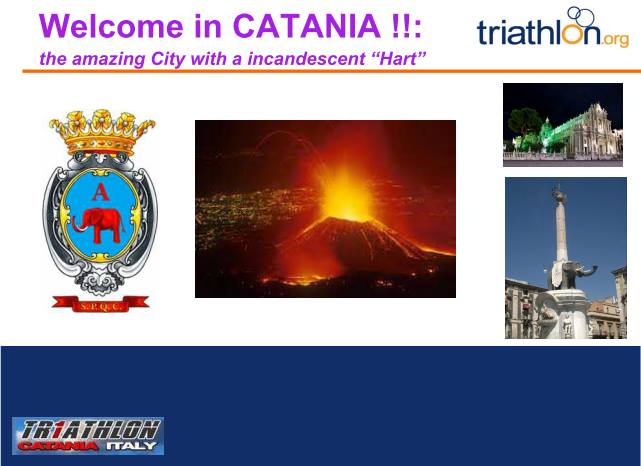 2014 saw a spectacular race in Loutraki with athletes crossing the Corinth Canal before finishing their run in the old town. This year the focus moves west and onto Sicily. We heard last year from the MTF President, George Yerolimpos.
This year we hear from Luigi Bianchi, President of the Italian Triathlon Federation. For him, "Dear friends from Mediterranean countries and from all over the world, Italian Triathlon Federation, as a co-founder of M.T.F., is very proud to host (this …) event (…). We are sure that Sicily, not only the largest island of Mediterranean Sea but for many centuries, and still now, a bridge among all Mediterranean people and cultures, will be a perfect setting."
Andreas Galanos, the most experienced of Greek technical officials, will once again be in charge of the event. The athletes are already mostly on the island and putting their final preparations in place for the Sprint Race. For athletes from all over Italy there will be the chance to race the Open Event on the Sunday. In the late morning it will be the Elite Women who race first.
Back to defend their medals will be all three who featured on the podium in Loutraki. It was Elena Maria Petrini who took gold last year. A bronze followed in Melilla but since then she has not shown the same form that finished the 2014 season. She beat Alessia Orla ITA in the final sprint for the line. French athlete and full-time teacher Julie Nivoix took bronze. These three all return to defend their medals but will be up against a truly on form American threat called Summer Cook.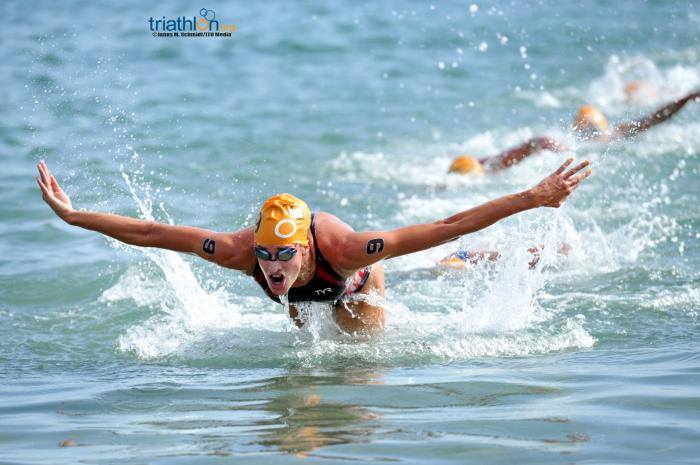 Cook led the women around the 2-lap swim in Alanya last weekend and then rode sensibly before holding on to a solid silver. Although not eligible for the title, she is certainly in the best form and spoke with enthusiasm about heading from Turkey to Italy last weekend. Wearing #1 she will be up against Dane, Ditte Kristensen who has clocked up the miles recently and trained with frozen water bottles in the heat of Mexico and then wished for hot tea in the bottles upon her return to Europe. This weekend it will be sunny enough for her and after a recently paced attack on her running she will certainly be giving the Mediterranean athletes a hard workout. The women start at 11:00.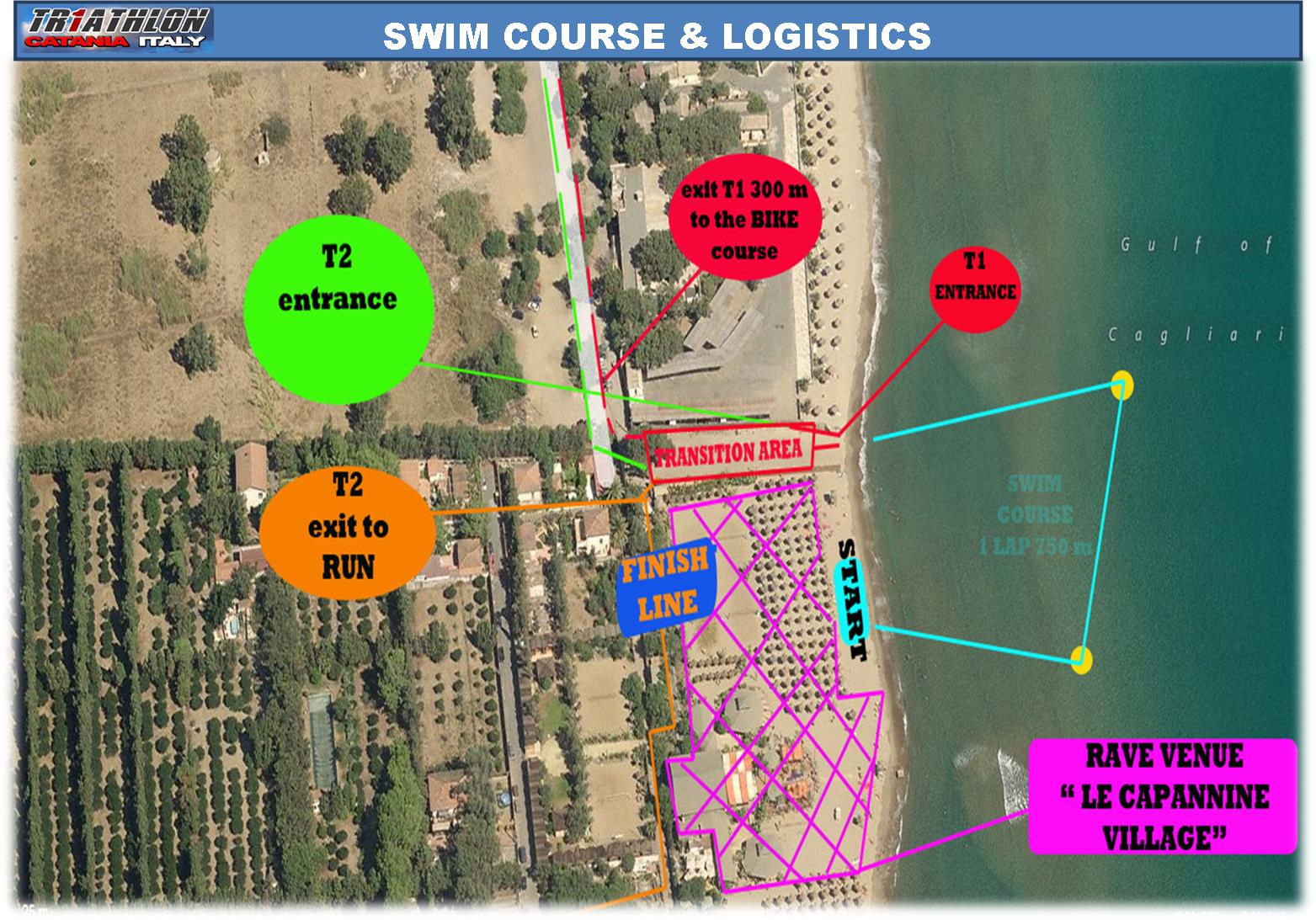 The swim is a simple one-lap 750m out into the Cagliari Bay, heading anti-clockwise to exit and head straight into T1.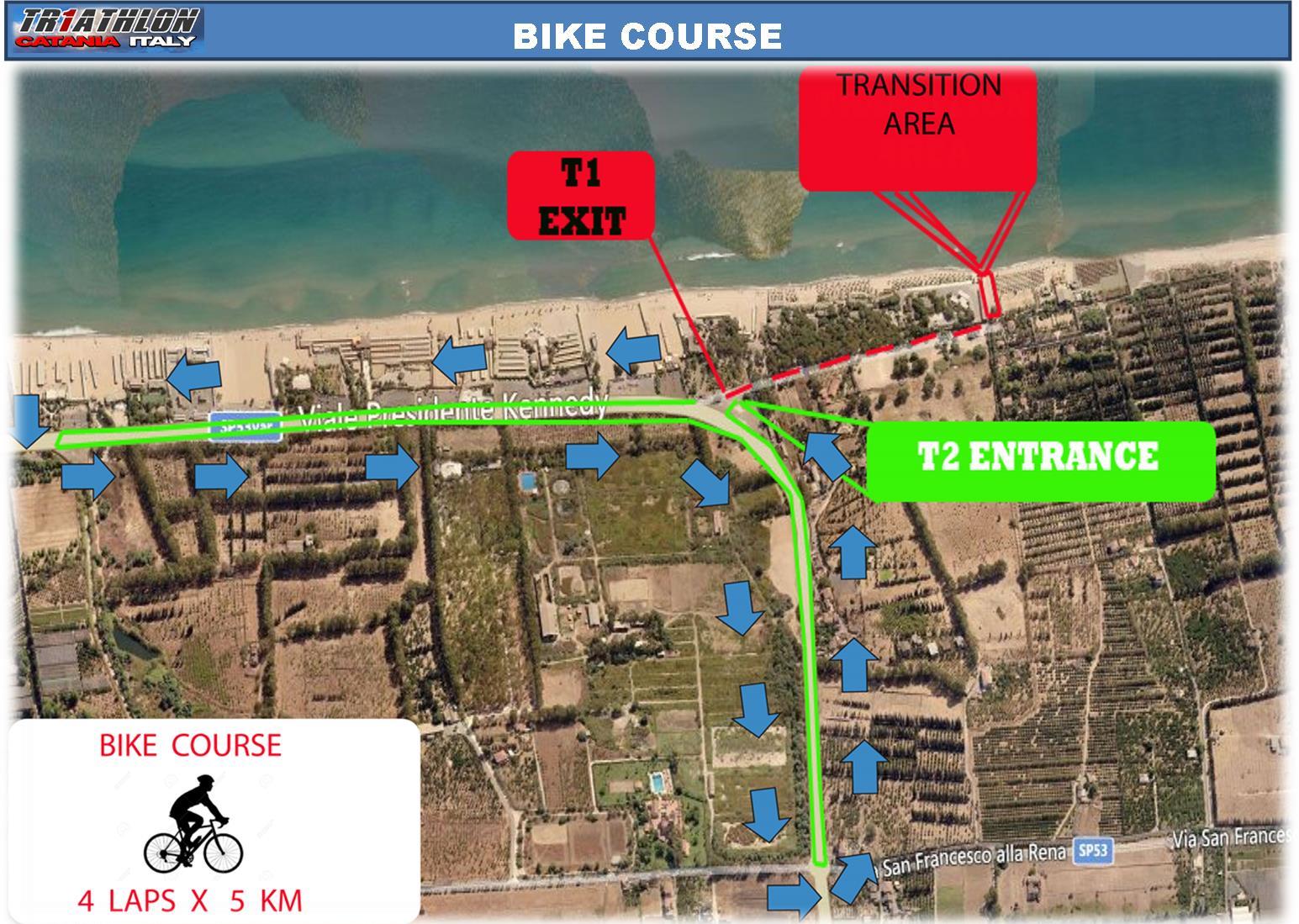 The bike course is a 4-lap 20k one with a technical 180 degree turn at each end.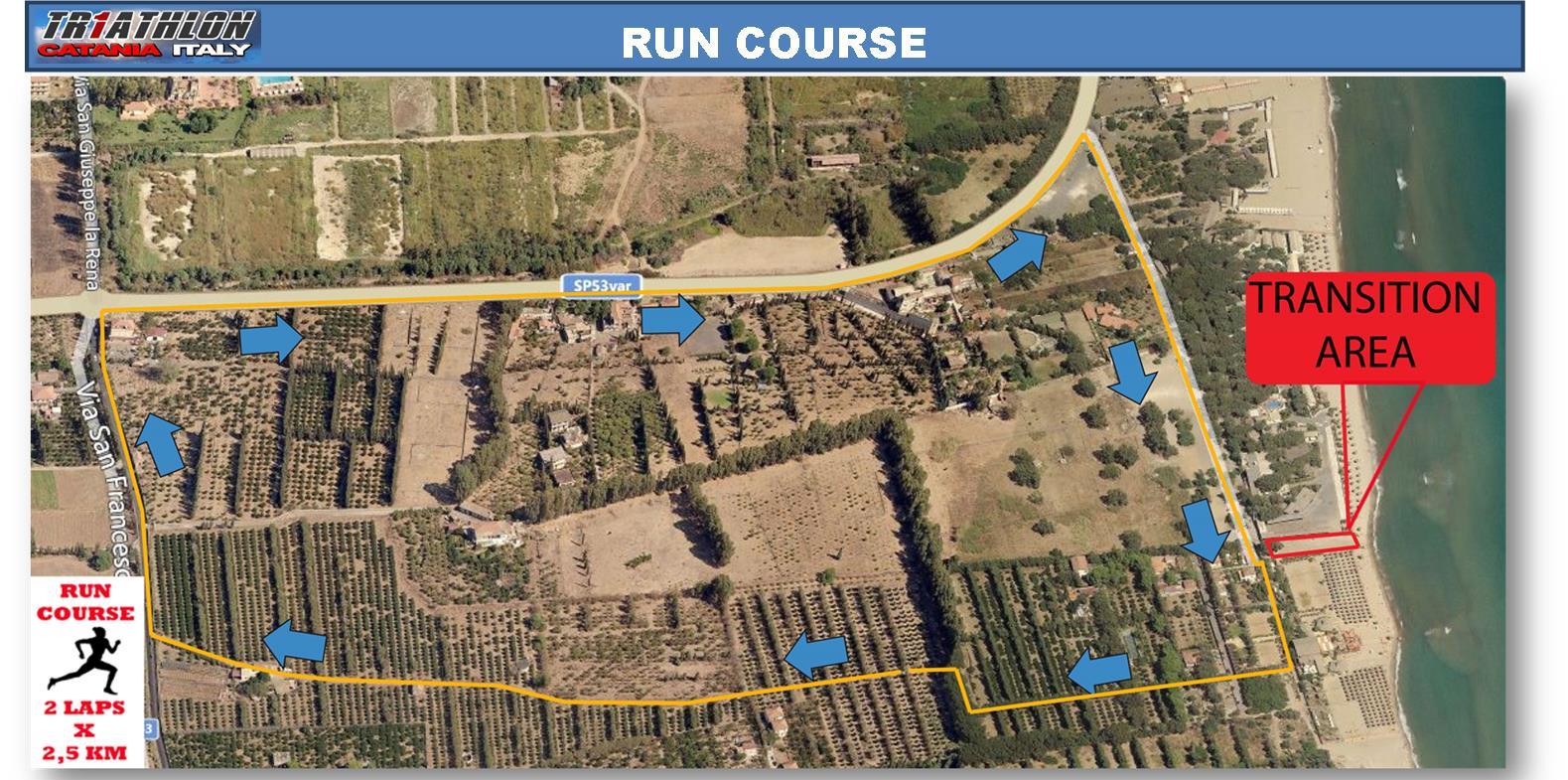 The run is 2 laps of 2.5k and past cactus plants.
For the Elite Men, there were no medals last year for any of the Mediterranean athletes as instead these were snapped up by Norway, Israel and the Netherlands with a truly exciting 21 seconds separating the medal-winners, Blummenfelt, Sagiv and van der Stel. Of these three only Marco van der Stel has returned.


Currently Dutch national champion he raced in Alanya and once again showed great strength in the water. He will have stiff competition from Daniel Hofer. His race in Alanya followed thousands of miles of travel as he and several others had been competing in Korea for the Military Games. 5th in the world was the reward and this weekend he will of course be refreshed and ready for battle.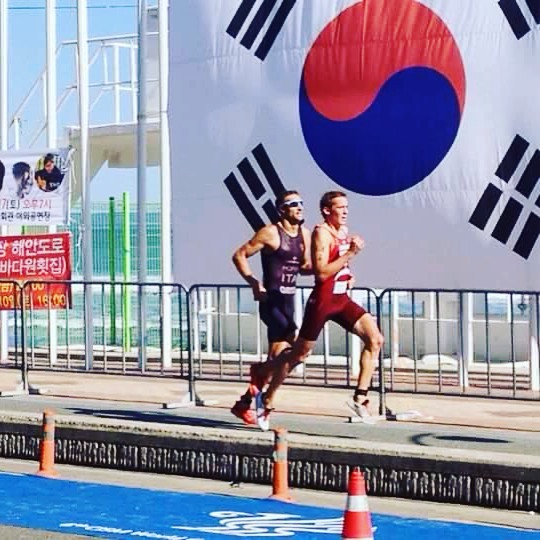 Watch out for Gianluca Pozzatti as one of the promising U23 athletes and for Parma athlete Dario Chitti ITA, who won the Mediterranean title last year with his 4th place.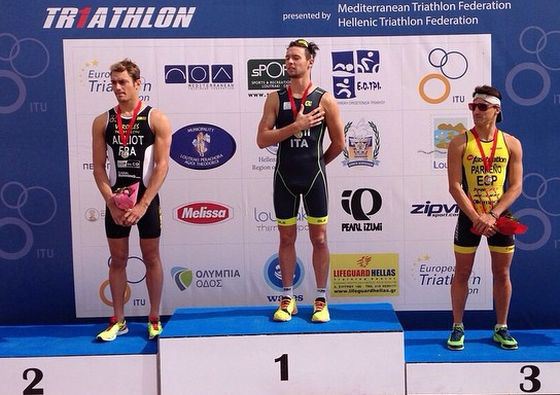 Credit to Janos Schmidt and Barış Barlas for their excellent images.
Related Event: 2015 Catania ETU Triathlon European Cup and Mediterranean Championships
Latest
Videos
---
Latest
Event Galleries