NEWS
Bellido Mikhailova and Moragas Molina claim victory at Junior Cup Silver Lake
By laura@europe.triathlon.org
|
28 Aug, 2021
An amazing day for the Spanish Team that with Igor Bellido Mikhailova and Helena Moragas Molina win the European Junior Cup in Silver Lake both with Men and with Women and third place with Esteban Basanta Fouz and María Casals Mojida.
In the junior men's race Bellido with Swiss Fäh and Hungarian Kovács exit with an a great swim to reach T1 and manage to keep the head of the race. His impressive running skills permitted to cross the blue carpet towards the finish with 15 seconds of advantage and claim victory in 30:10. The Swiss Ben Fäh grabs silver in 30:30 and in third Esteban Basanta Fouz in 31:07.
In the junior women's race Spanish Helena Molina takes victory with a sprint finish with Russian Daria Zakharova and in third finished Team fellow María Casals. After a fast and furious swim Anna Goreva (RUS) is the one to touch ground for first and followed by a large group of athletes. However the final result was decided during the final run in which Helena Moragas Molina managed to keep the head of the race to win in 34:35. In second with the fastest run the Russian Daria Zakharova in 34:37 and in third María Casals Mojida in 34:39.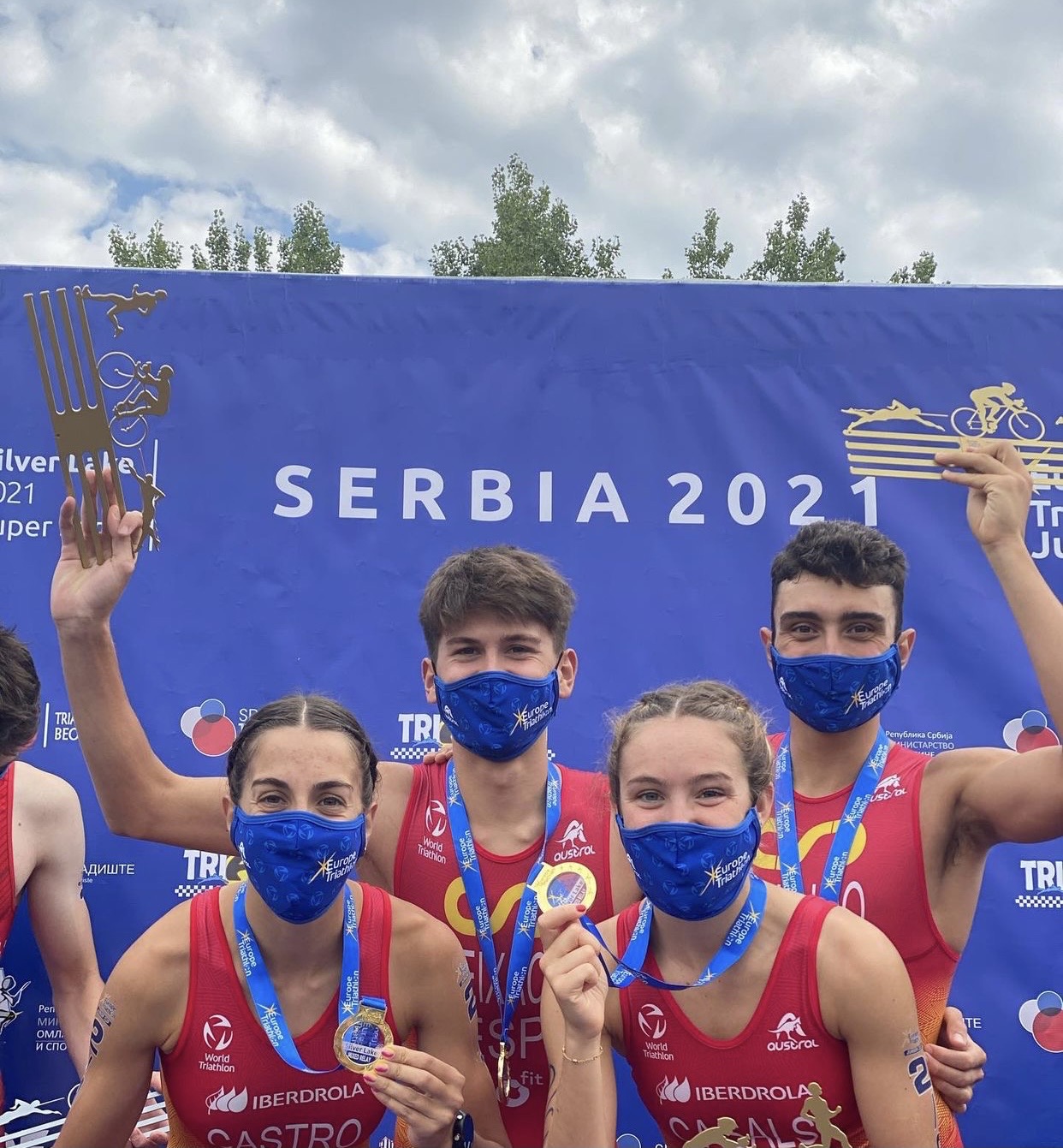 In the Team Mixed Relay race that took place right after the individual super sprint Spain gains a wonderful gold that confirms the impressive growth of performance of the junior Spanish athletes.
Latest
Videos
---
Latest
Event Galleries