NEWS
Balkan Championships head to Serbia
By David Peddie
|
19 Sep, 2013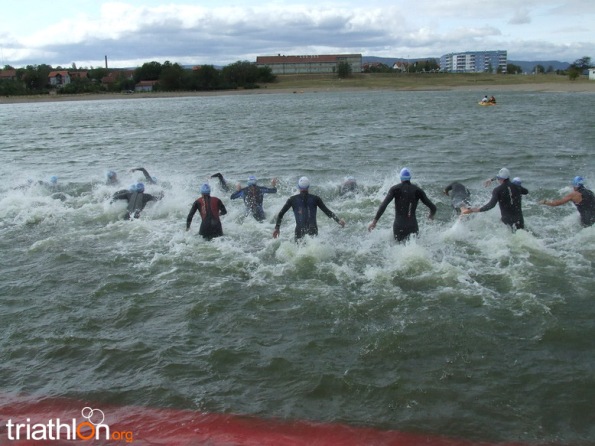 A week on from a breathtaking World Triathlon Series finale in London, the development of triathlon across Europe continues at pace in Kladovo, Serbia for the Balkan Championships.
As part of the ETU's commitment to supporting developing National Federations and their athletes, this competition is now in its third year as a standalone event following four years as an ITU European Cup and Balkan Championships competition.
Last year in Elazig, Turkey's Ece Bakici won her country's first International triathlon medal and athletes from the likes of Romania, Lithuania and Macedonia will be hoping for a similar success story in Kladovo.
In total, 50 elite athletes will compete in Kladovo with many representing their country for the first time and making their International competition debut.
A strong Serbian contingent will be keen to do well on home soil and Ljudmila Medan, Team Manager for the Serbian Triathlon Union, said: "It is a special honour to be the organisers of the Balkan Championships and to welcome all the participants.

"Since becoming an Olympic sport, triathlon in Serbia began to expand rapidly. We started as a group of enthusiasts and fans of endurance sports, but now we have developed into a serious National Triathlon association with over 400 licensed triathletes.
"The Balkan Championship are crucial as they bring together national associations who need to know each other, to help them identify problems in the organisation of competitions and to educate coaches and improve the quality of competitors in the elite category."
Peter Klosz, of the Romanian Triathlon Federation, said: "For us the Balkan Championships events is one of the most important races of the year. We are taking 16 athletes to Kladovo across the youth, junior and elite categories.
"This is special for our athletes to give them experience in international races. I hope in a couple years we can go on to get some good results in the higher international races."
Race Information:
Sunday, 22nd September 2013
Elite Women Start List, 1315 (local time)
Elite Men Start List, 1600 (local time)
Related Event: 2013 Kladovo ETU Triathlon Balkan Championships
Related articles
Ece Bakici recorded Turkey's first International victory at the Balkan Championships in Elazig. Cheered on by a passionate and vociferous home crowd in the Elite Women's race, Bakici's strong running helped her fend off the…

10 Sep, 2012
Latest
Videos
---
Latest
Event Galleries