NEWS
At Silver Lake Junior Cup a Level 1 Technical Official Seminar took place in August
By laura@europe.triathlon.org
|
15 Sep, 2021
At the European Junior Cup in Silver Lake that took place 28-29 of August, it was organised a World Triathlon Technical Officials Level 1 Seminar, thanks to the trust of the Europe Triathlon Development Committee and World Triathlon Development support, from August 25 to August 28 2021, the Serbian Triathlon Union, managed to host an international seminar for World Triathlon Technical Officials Level 1 in Silver Lake.
As the deadline for technical education approached, the interest in participating in the seminar was growing, however the Seminar had a limited number only because of the accommodation capacity which could not host too many participants. The main facilitator monitored the situation and emphasized that a very large group could diminish the quality of lectures. Finally, 31 participants from the Balkan region were the ones allowed to the seminar. Further communication and decision making was taken over by World Triathlon Facilitators Alpar Nagy HUN and Dag Oliver NOR.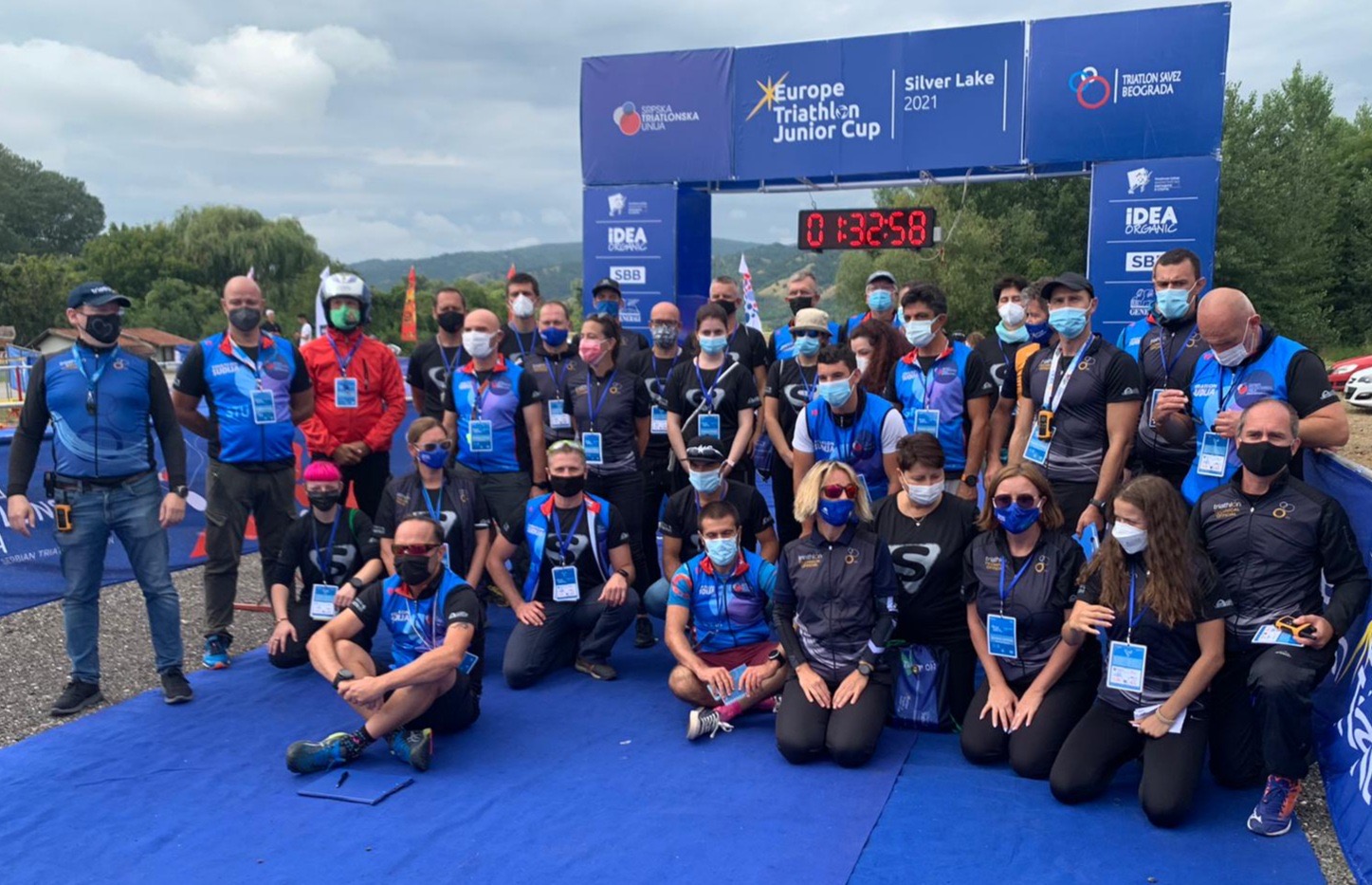 The seminar began on Wednesday, August 25, with a dinner in Silver Lake. Technical officials from 10 countries were present: Slovenia, Croatia, Romania, Bulgaria, Macedonia, Lithuania, Moldova, Turkey, Poland and hosts from Serbia. Two hard days of 10 hours each started on Thursday, August 26 at 8am and lasted until Friday at 8pm when the final test was handed out. The participants were very excited to become part of the Triathlon Family and were expecting new great experience from the upcoming European Junior Cup race.

On Saturday, August 28, the new international technical officials were ready to start their first European Junior Cup. In the competition 92 athletes from 17 European countries competed and eventually participated in 13 Mixed Relays.
Thanks to the presence of new the international technical officials the competition went perfectly and it was the best possible sport presentation for the European Triathlon. Good luck to everyone for your future international career as Triathlon Technical Officials!
Latest
Videos
---
Latest
Event Galleries