NEWS
Another new experience for Europe Triathlon – A virtual Podium for Junior Ranking and the NGC
By Amé Venter
|
03 Dec, 2020
Europe Triathlon applaud the hard work and determination of the younger athletes involved in the sport. Even with a challenging year behind us, Europe Triathlon still managed to end the Continental Confederation Meeting last Sunday with a small celebration.
Europe Triathlon wanted to acknowledge the hard work of the athletes and decided to do a virtual podium ceremony for the Next Generation Challenge and the Junior National Federation Rankings. The president, Renato Bertrandi, took the floor to announce the awards of these two events.
The Junior National Federation Ranking is used to determine the best performing National Federation at Junior level, and within the Category 2 and 3 Developing National Federations. Here Federations get a section of a pool of price money, depending on their placement.
Below are screenshots of the podium taken during the Continental Confederation meeting. Congratulations to the top national federations and to the athletes for managing to race during the difficult year.
Spain took the overall ranking win followed by Portugal and then Denmark in third position. The top five for Category 2 and 3 federation was Romania in first place followed by Serbia, Latvia, Estonia and Lithuania in 5th.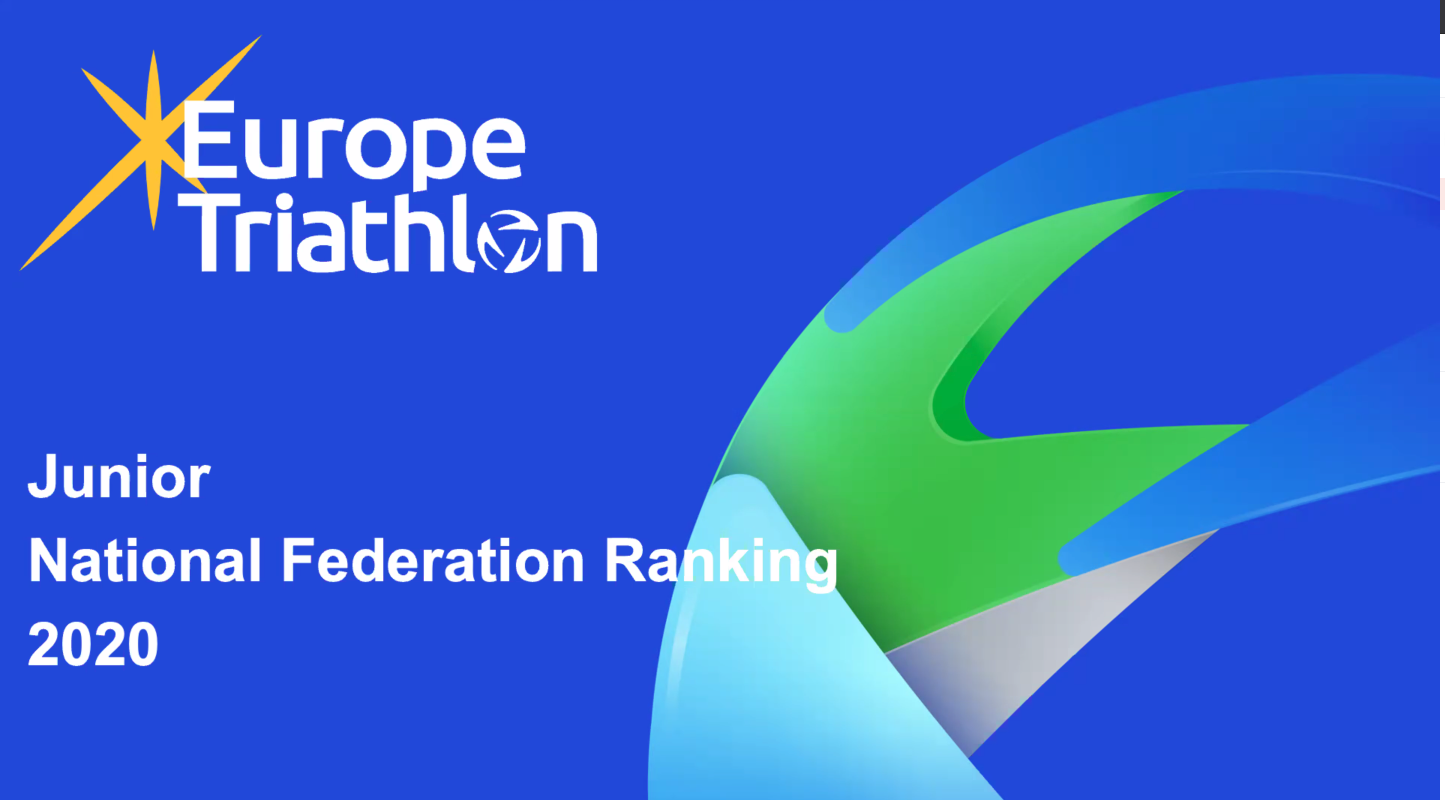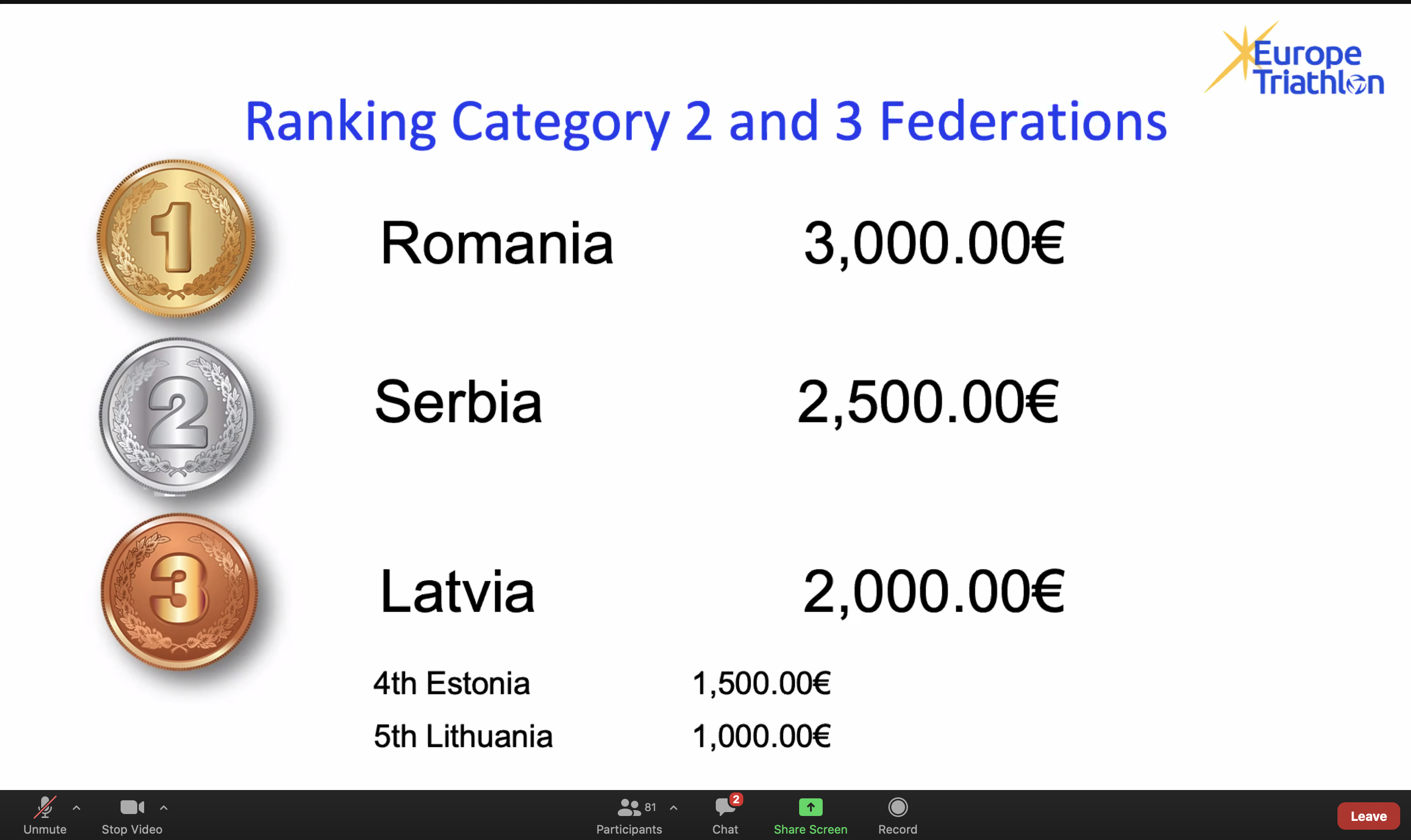 The second award ceremony that took place was for the Next Generation Challenge. This was an initiative that was led by Rick Velati and supported by Europe Triathlon. Athletes born between 2001 and 2005 could compete in this challenge that was devised to help with the struggle to race that 2020 brought along. It consisted of a 400m freestyle swim and 3000m track run to earn points. Europe Triathlon was proud to see the excitement and engagement from the athletes and National federations, there was 366 male athletes that participated in this challenge and 194 female athletes from 16 different National Federations. The overall winners of the challenge will receive a cycling jersey, below you can see the first draft.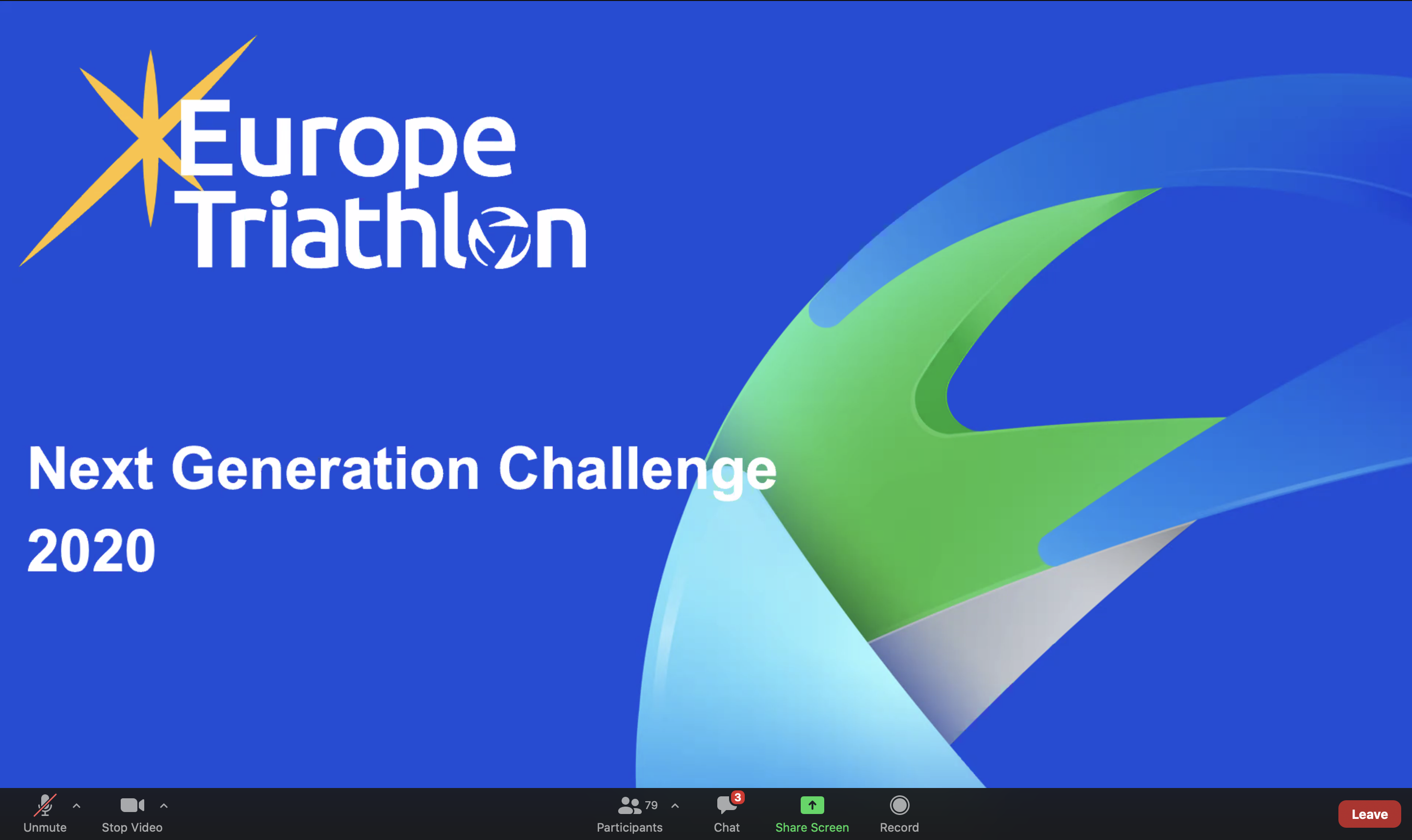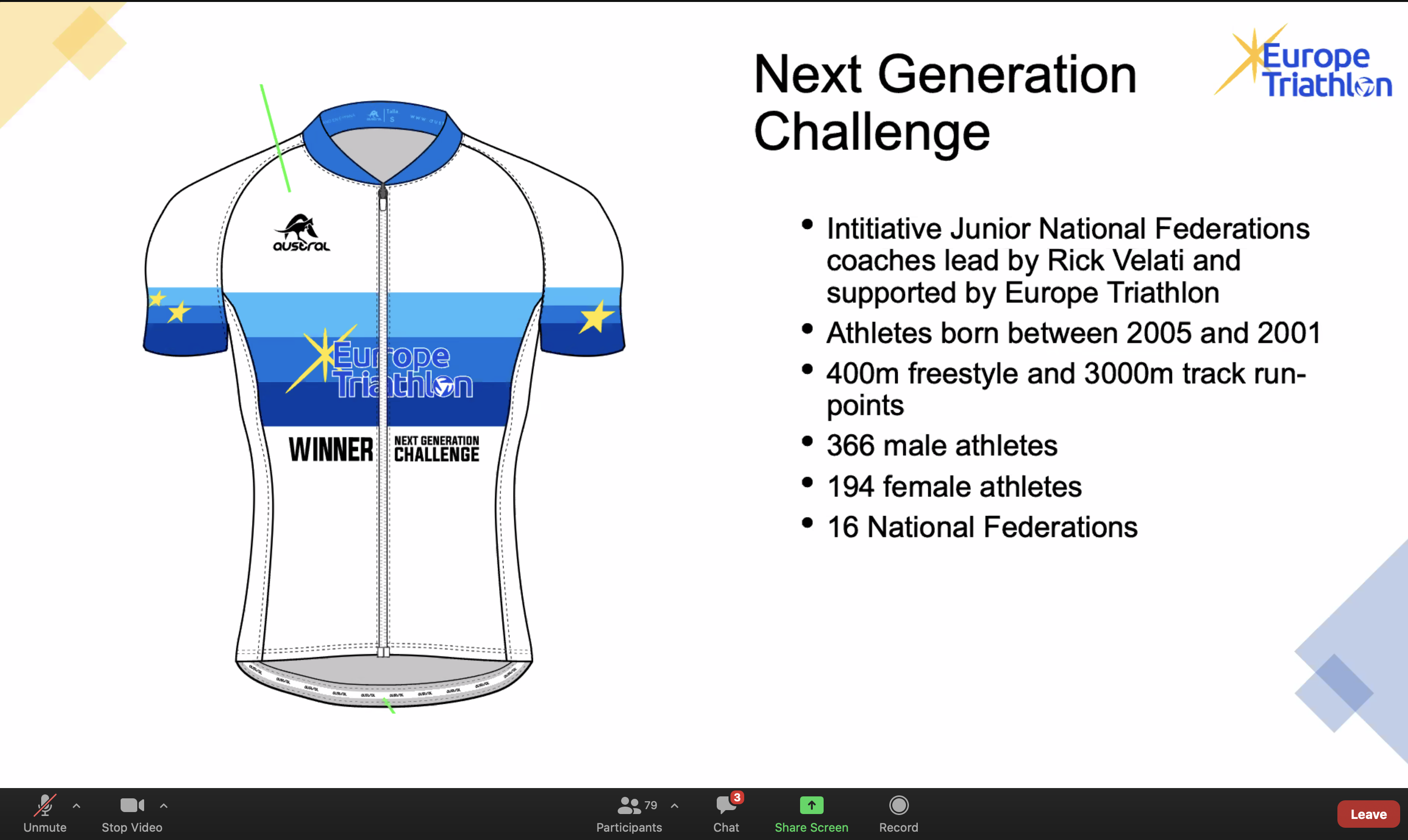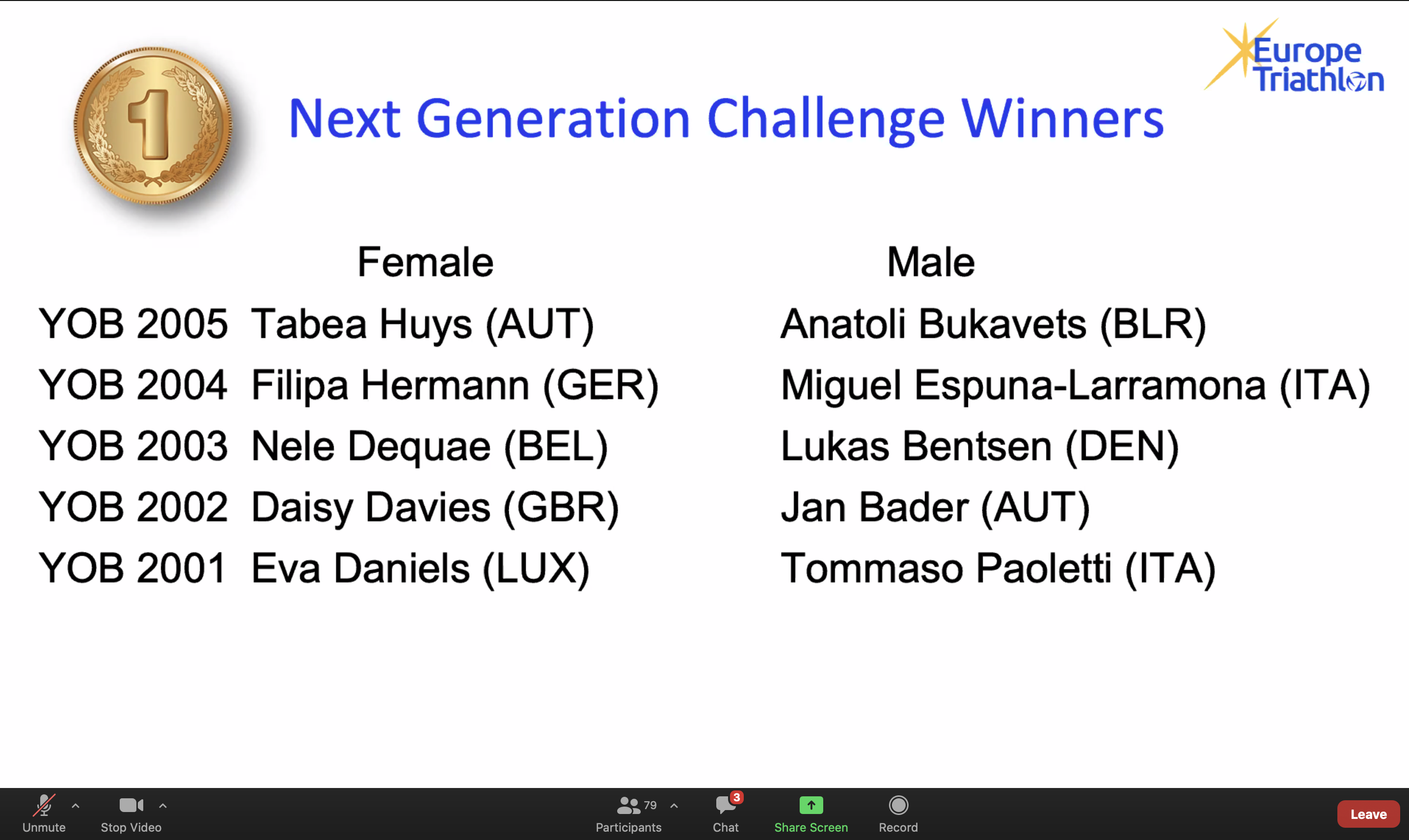 The remaining athletes could then obtain a gold silver or bronze certificate based on the number of points they scored during the challenge. This will be accompanied by gold, silver and broze certificates. To achieve a gold standard certificate, an athlete born in 2001, 2002 need to achieve more than 175 points, and athletes born in 2003, 2004, 2005 need more than 160 points. To achieve a silver standard certificate an athlete born in 2001, 2002 need more than 160 points while athletes born in 2003, 2004, 2005 need more than 150 Points. Lastly, the bronze standard certificate is awarded to athletes born in 2001, 2002 who achieve more than 150 points and athletes born in 2003, 2004, 2005 who achieve more than 140 points.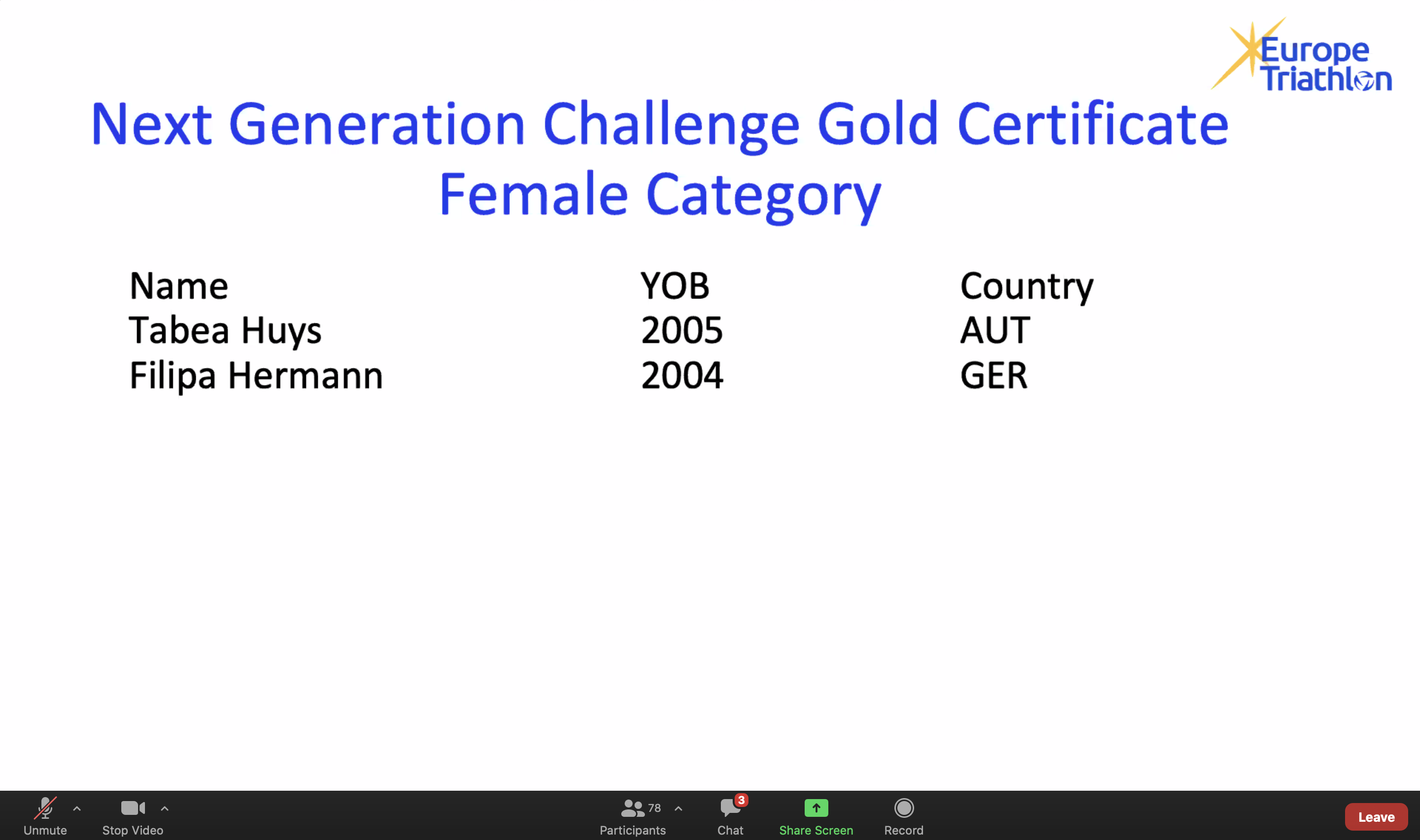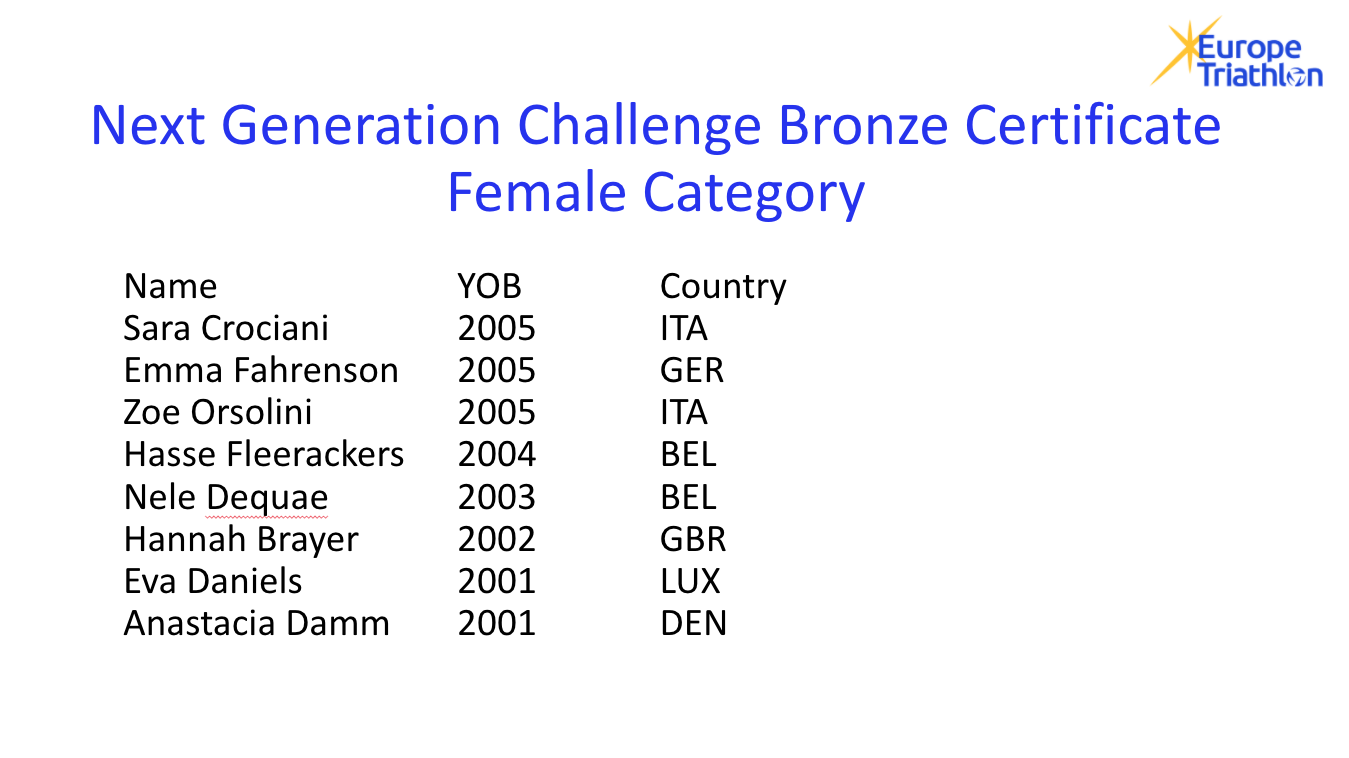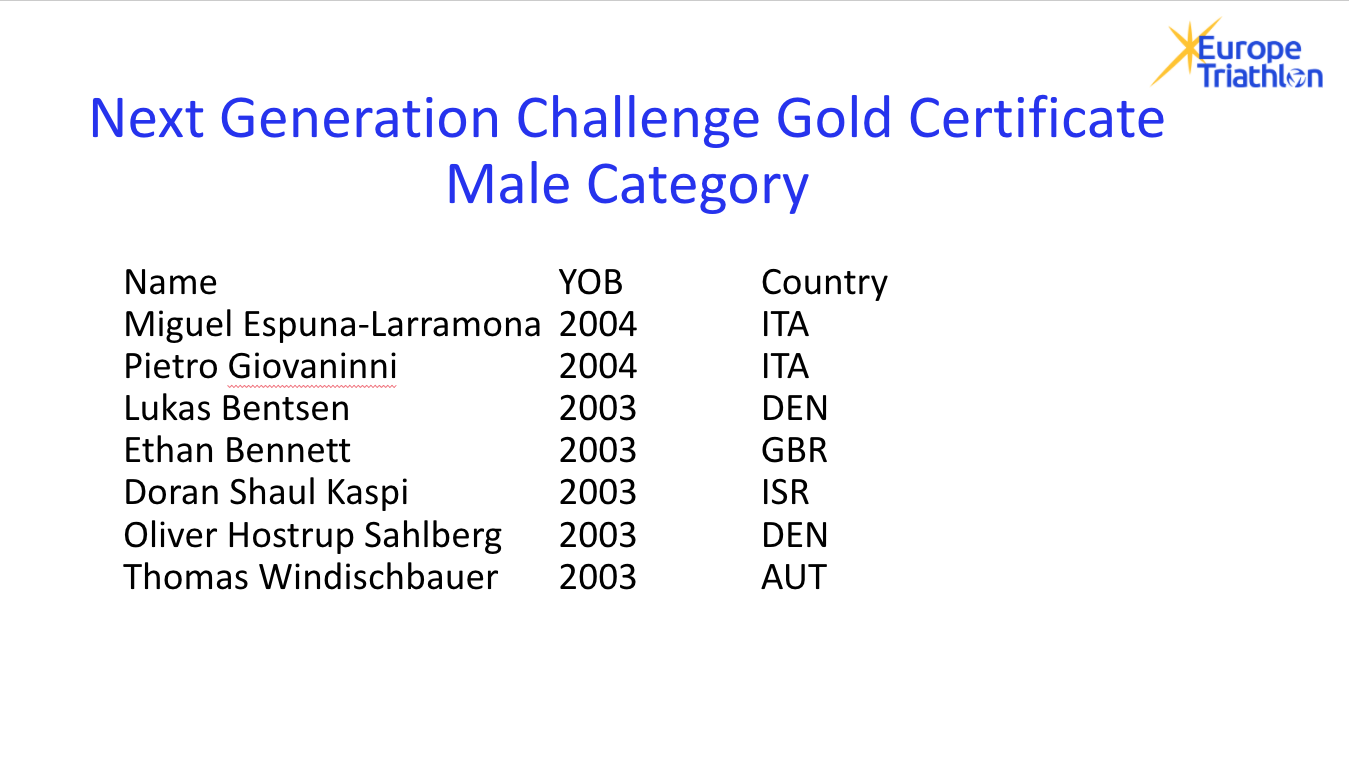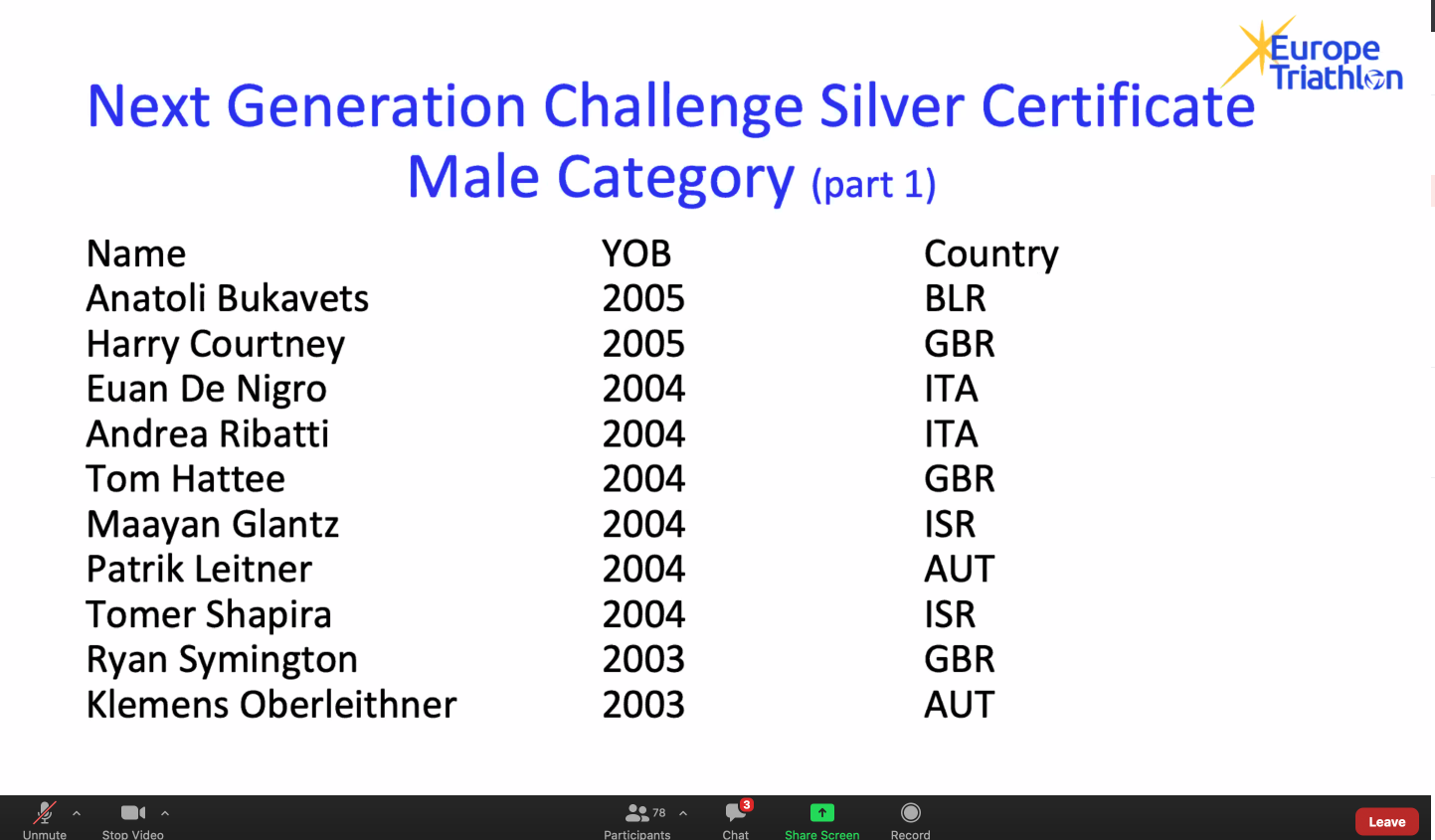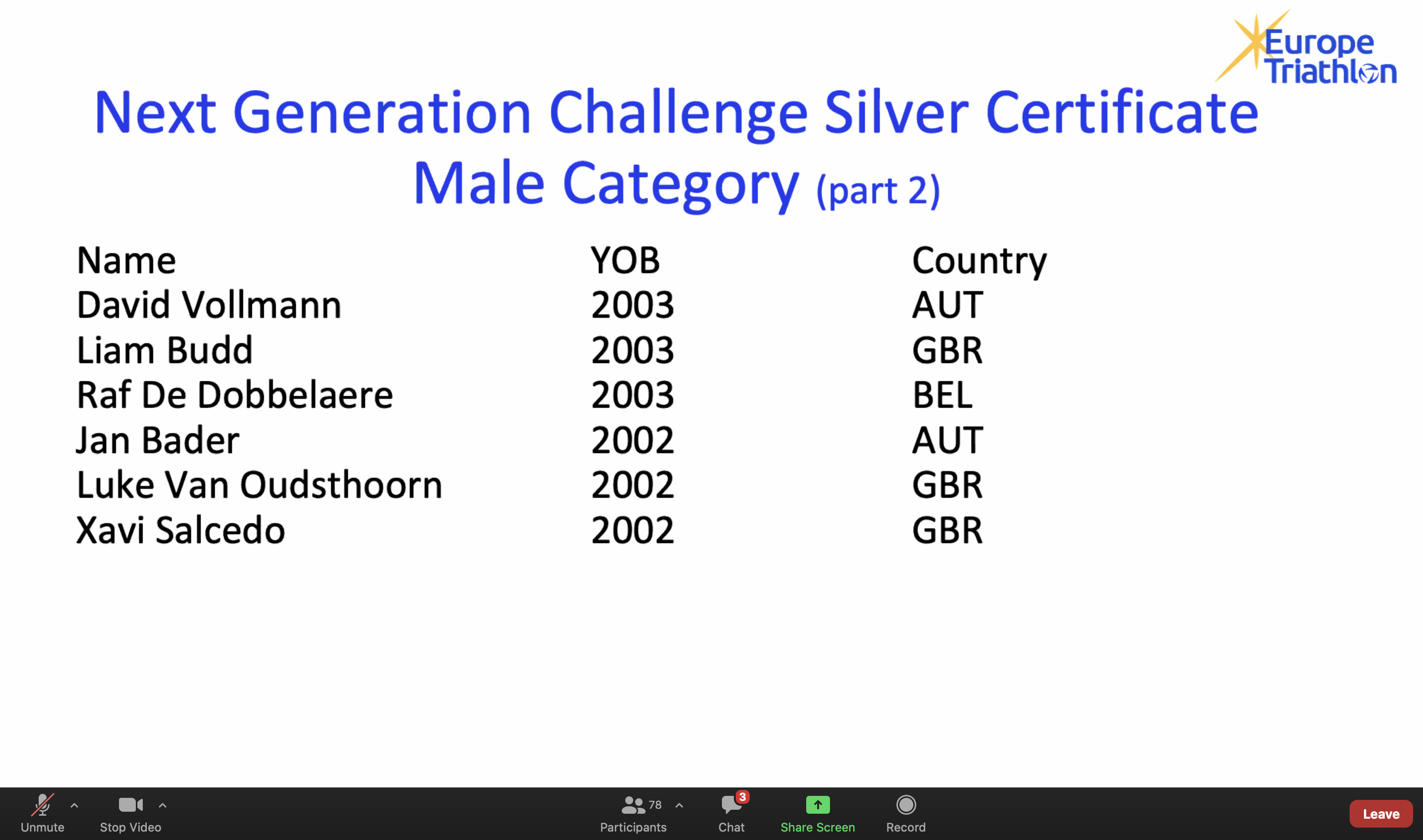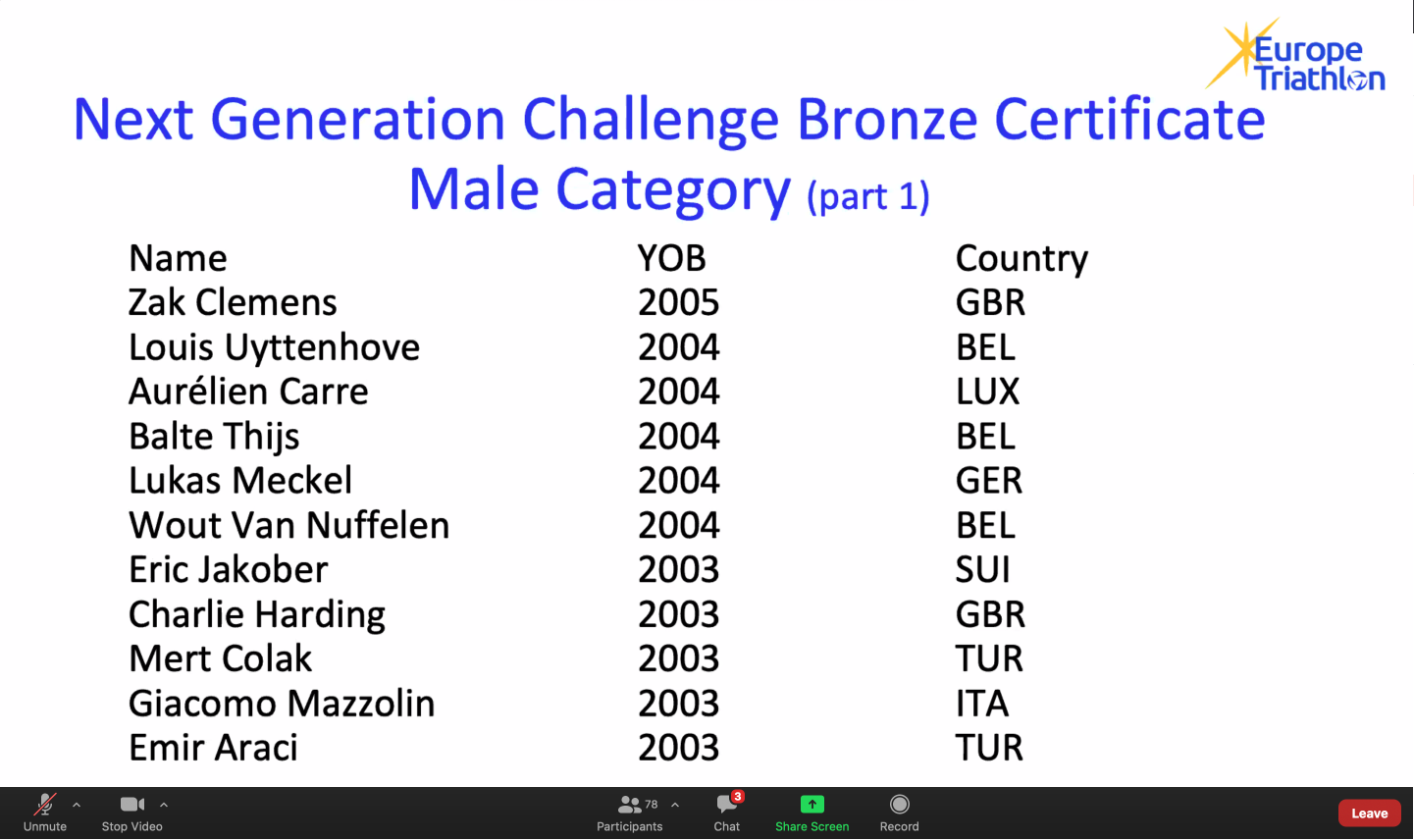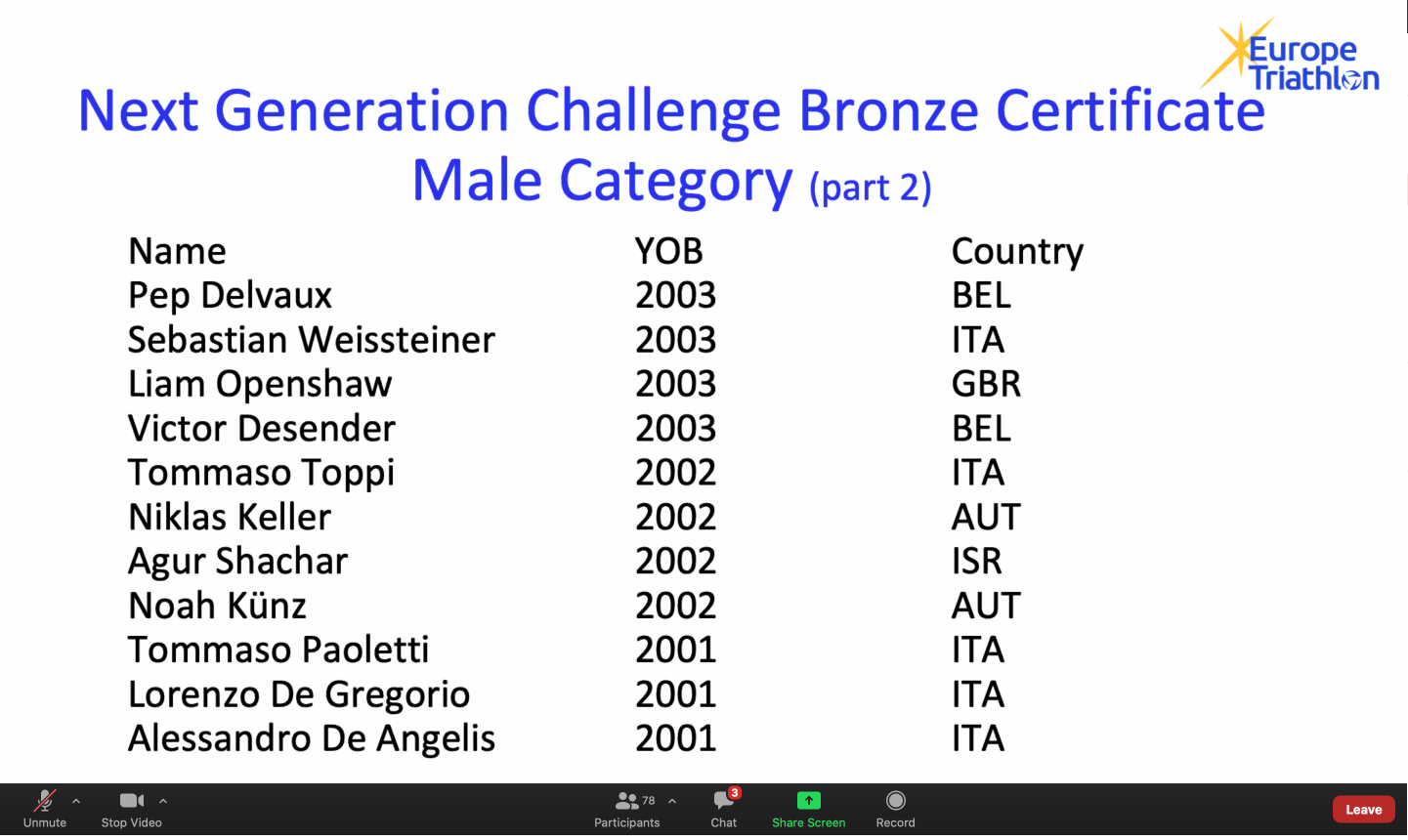 Latest
Videos
---
Latest
Event Galleries