NEWS
A tale of two temperatures: Malmö shivers, Velence melts
By Paul Groves
|
04 Aug, 2017
With Velence and the U23 athletes slowly melting, those who chose to race in Malmö had better hold onto their hats.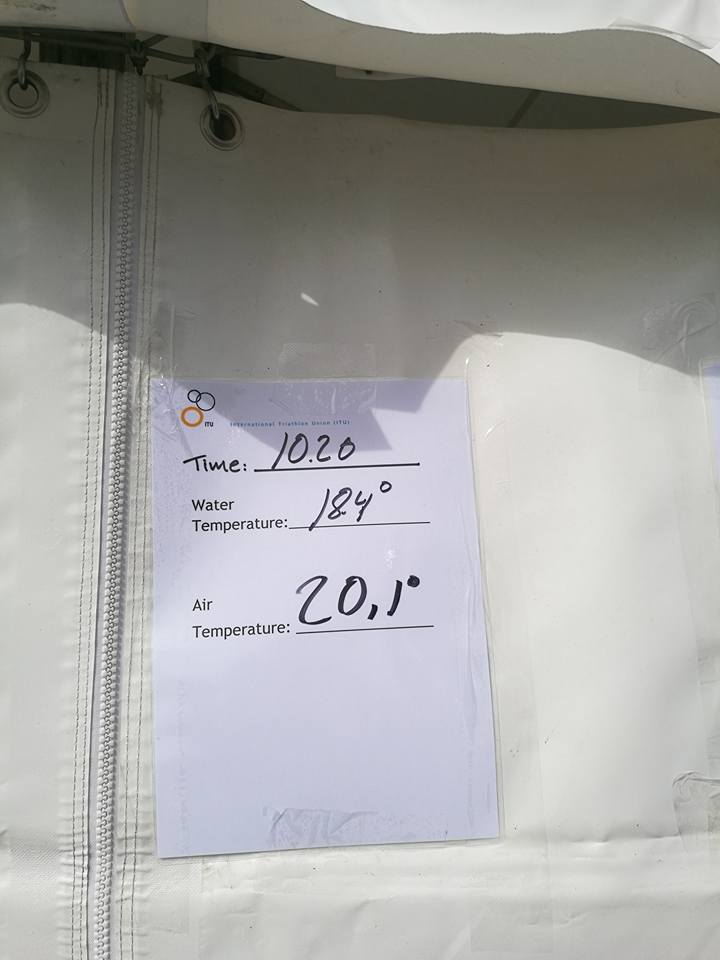 For the swim a nice woolly hat (perhaps one from Kitzbühel) might be a good idea too as the thermometer shows a chilly 18.6C
The 2016 edition proved to be a real challenge for the organisers as heavy winds destroyed the start pontoon. This year the problems have all been addressed and a super new location for the swim has been identified that has completely upgraded the event. Top marks for the hard work from the Technical Delegate and LOC!
The race will be for points, prize-money and of course for those gold, silver and bronze medals and will be held over the Sprint Distance.
Prize money distribution. Elite men and women:
1st. 1,250 EUR
2nd. 1,000 EUR
3rd. 750 EUR
4th. 500 EUR
5th. 400 EUR
6th. 350 EUR
7th. 300 EUR
8th. 200 EUR
9th. 150 EUR
10th. 100 EUR
It all happens on Saturday, with the Elite Women starting at 15:00 (local time) and the Elite Men at 17:30 (local time).
Over 30 women will race, representing 17 nations and with one athlete racing under the ITU flag. Topping the rankings is Michelle Flipo. Yet to get back to her 2016 winning form she is strong but will want other to work with her on the bike if she can get a good swim. Great Britain's Chloe Cook has recovered from the injury that held her back and her silver in Tartu, where she beat some good names, shows that she is in good form.
Check out the full start list here.
The men's start list shows over 60 athletes, representing 24 nations. As we are seeing more and more frequently, a large number of these athletes come from outside Europe.
Silver medal-winner last year was Belgium's Christophe De Keyser. If he wants to improve then he will have to work hard against Ireland's Con Doherty who had the best result in 2017 at the Tartu race only very recently. His race was perfectly run and it was enough to take him comfortably ahead of Italy's Luca Facchinetti, who starts the race wearing #2. Watch out for Welsh athlete, Iestyn Harrett. The British athlete might even be in with a chance for selection for the Commonwealth Games if he keeps on posting good results on tough courses. A great opportunity for learning how to mix and match with the Elite comes to Slovenia's Matevž Planko. His recent victories will have given him confidence but against older and more experienced athletes, he will have to dig deep.
---
Article gallery
Related Event: 2017 Malmö ETU Sprint Triathlon European Cup
Latest
Videos
---
Latest
Event Galleries