NEWS
A long day at the office for our Age Group athletes; Madrid was the Challenge
By Paul Groves
|
26 Sep, 2018
The Age-Group athletes who raced in Madrid this weekend, turned the streets into a blaze of different coloured uniforms. With athletes from the host nation making up the biggest contingent, it was hardly surprising that the medals would not have to travel far from the capital.


In the youngest category, 24-29, the race was won not by any European athlete but rather by an Argentinian, Rachid Abdolcadir. Having previously raced as an elite athlete in South America over Sprint and Standard distance, he certainly used his run power to knock out a 4:08 marathon to claim first place comfortably ahead of the European athletes, all Spaniards, who filled the remaining places.
Probably the most amazing victory was in the next category as Italy's Marco Corti blew the field apart with a 5:36 bike and 3:15 run. His power was too much for anyone else in his age group and his winning margin of over 90 minutes might well stand in history for a few years. His finish time put him way up there amongst the Elite and signals very clearly to the Italian Federation that he an athlete with the world before him.
"Settimo posto assoluto maschile al ETU European Championship Long Distance Challenge Madrid e campione europeo di categoria. Gara su distanza "Ironman" che è andata alla grande: nuoto bene per i miei standard; in bici ho sfruttato la prima metà del percorso con 3 salite per recuperare e gestirmi nel finale nella parte più veloce; la maratona è come sempre il punto chiave dove non bisogna saltare e dove sono riuscito a recuperare ancora alcune posizioni ed entrare nella top 10. La licenza PRO era già nei programmi per il 2019 ma questo risultato in mezzo ai 'grandi' mi da più convinzione e consapevolezza.
Seventh place overall in the men at the ETU Challenge, European Long Distance Championships and European category champion. Race over the "Ironman" distance that went great: swimming well for my standards; by bike I took advantage of the first half of the route with 3 climbs to recover and manage in the final in the fastest part; the marathon is always the key point where you do not have to jump and where I managed to recover some positions and enter the top 10. The PRO licence was already planned for 2019 but this result among the 'big boys' gives me more conviction and awareness."
Silver and bronze went to the host nation, with Félix Campos de la Fuente and Hector Campos Fernandez completing the medal positions.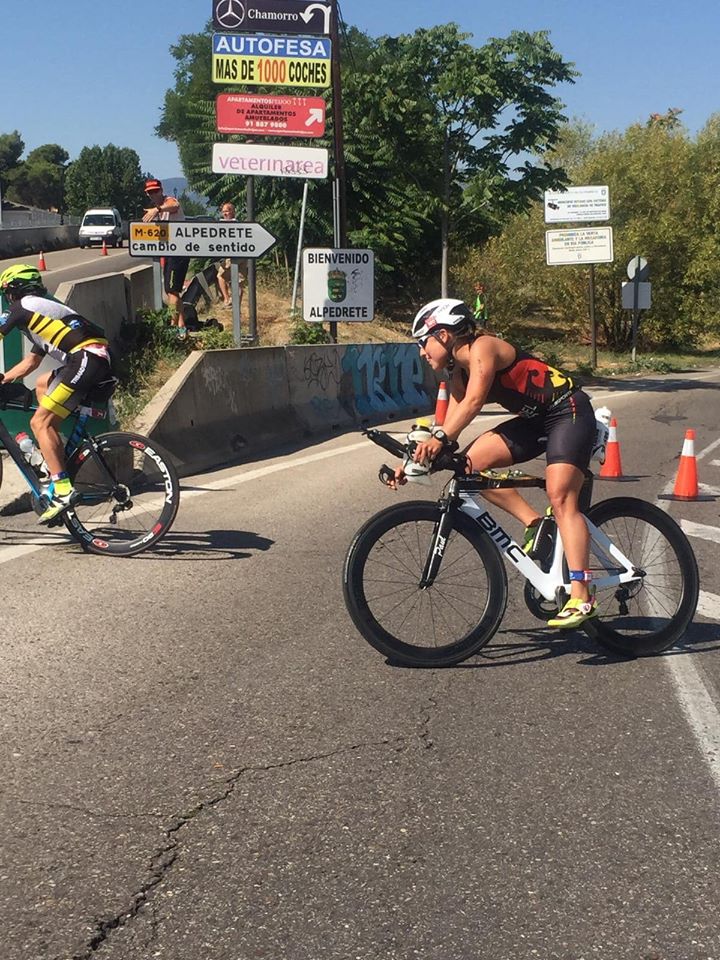 Germany's Kristina Sendel can finish her season proud. Her fifth in Fyn over the shorter distance was cashed in for a full gold here in Madrid. The Bayreuth-born athlete can be found online as TriTina. She too delivered a finish time that would have placed her in the top ten amongst the elite and no doubt her supporters had a great time cheering her on.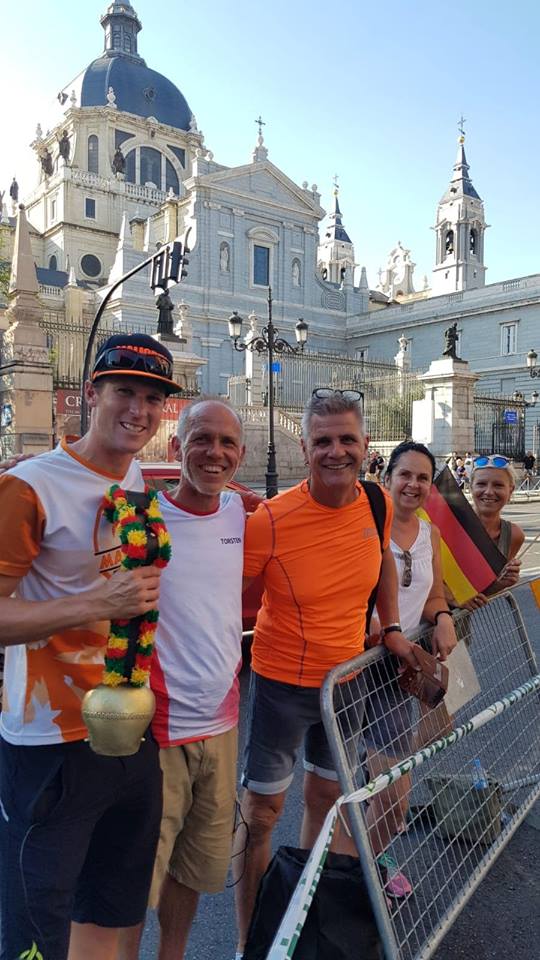 "Europameisterschaft Long Distance: 3,8km Schwimmen, 180km Radfahren (mit 2800hm) und 42km Laufen!! Erste Langdistanz gefinisht und dann gleich Platz 1 in der AK und European Champion. Der absolute Wahnsinn. Alles nur möglich, weil ich die tollsten Supporter vor Ort hatte und Daumendrücker von daheim.
Long Distance European Championships: 3.8km swimming, 180km cycling (with 2800m) and 42km running !! First long distance finished and 1st place in the Age Group and European Champion. Amazing. It's all possible because I had the greatest supporters with me and all you at home crossing your fingers for me."
Sendel was too strong for GB's Vanessa Fursden, who also improves upon her Fyn 8th, to claim silver over the longer "Long Distance". It was a bronze to GB with Charlie Smith completing the podium.
In the 35-39 category, it was a clean sweep for the Spanish with Antonio Celestino Escobar De La Iglesia taking the honours ahead of Ignacio Carrasco García and David Alonso Alonso.
It was gold once more to GB's Sarah Leakey. Her victory here is added to a silver from Weymouth and a gold from Poznań. With over 30 minutes' lead, Spain's Ana Ibañez Del Castillo was playing catch-up from the very start due to the powerful swimming of the British athlete. Deborah Dickinson added to the medal collection for the British Team, with her bronze.
Moving into the 40-44 category and it was the host nation again who took the top places on the podium. Gold went to Antonio José Pérez Narciso, silver went to Igor Larraona Sancho and bronze to the Media Officer from the Dutch Triathlon Federation, Martijn Keijsers. Despite crashing during the bike, despite having his flight cancelled and having to travel out way late from Amsterdam to Zurich, then to Porto and then to Madrid, despite having to get special dispensation from the Technical Delegate to rack his bike late on Saturday night, he still managed a more than respectable race, to bring home a medal.
It was in this category that we saw another decisive victory – France ran away with the glory here, and a winning margin of over 90 minutes (whatever the men can do, the women can do better!) Isabelle Boyer Moulin posted a finish time of 11:46, with utter domination in both swim, bike and run. With a solid history of long-distance racing, with a 4th in Barcelona last year and including a bash at the mighty Zofingen, Catriona Kemeny improved upon her recent bronze in Zofingen (could it be she used that as a warm-up) and claimed a solid silver ahead of team-mate, Sally Huard.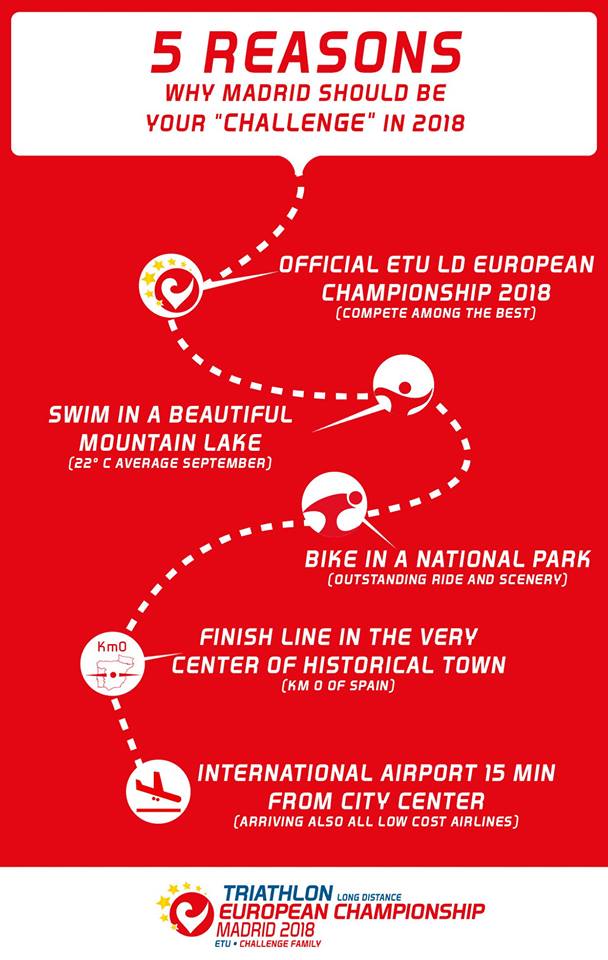 When Ken Holder posted this "5Reasons" back in February, just how confident could he have been that he would have a good race?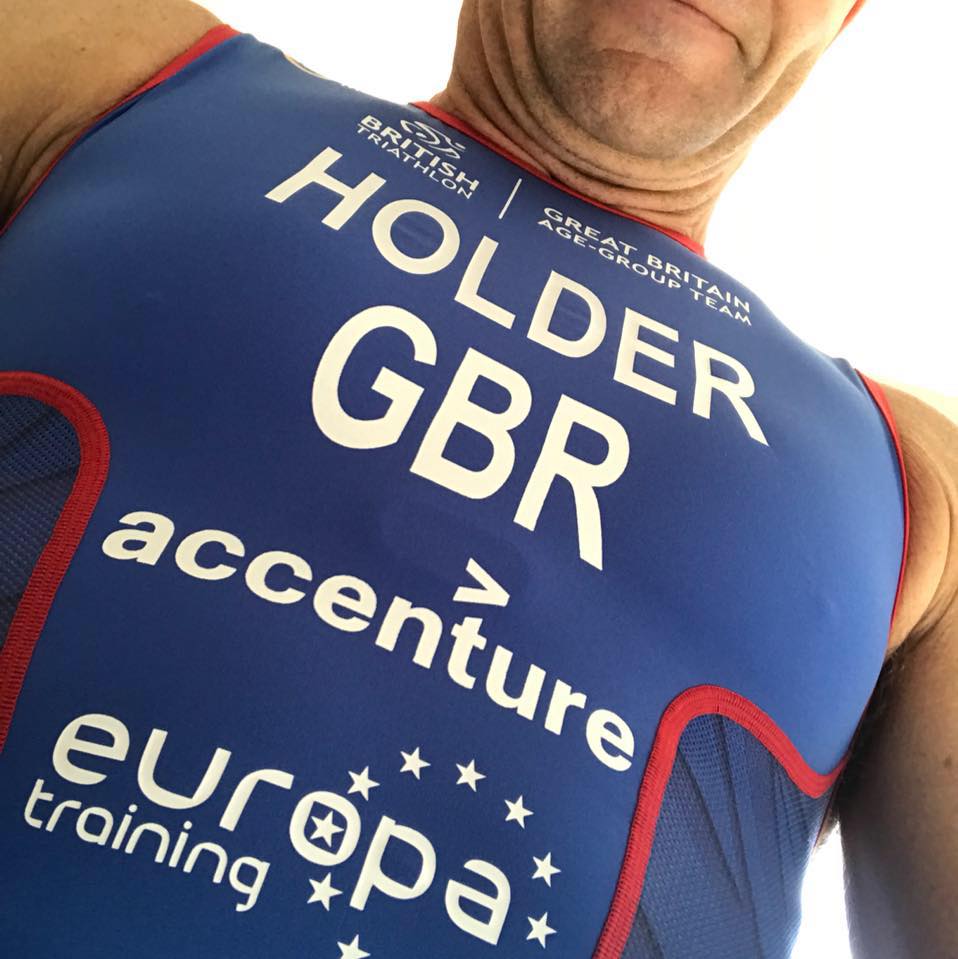 Well, with a 5th in Almere in 2014, a bronze in Weymouth in 2016, a silver in Poznań last year, he must have been fairly confident. Setting the tone for the race with a 58-minute swim, he then popped in a sub-six hour bike to enable him to ease off a little on the run, cruising home to win by over half an hour ahead of home-nation athletes, Jesus Moñux Diez and Jorge Ferrer García.
Karen Bridge GBR has raced all over Europe in recent years. A silver in Majorca over the half distance back in 2014 and then a silver again in Weymouth over full distance was not repeated in Poznań, despite a faster finish time but she was back on line in Almere last year to take once again a silver. This time around, it was gold.
In the 50-54 category, it was once again the host nation who collected the top prize, with Carlos León Cordero crossing the line first. He had been battling with David Allen, whose running was threatening to nudge him off the top of the podium but had enough to hold onto that title. The Brit managed to split the Spaniards, pushing Luis Miguel Gómez de Andrés into third.
In the 55-59 category it was once again gold to the hosts, with Jesús Áureo Martínez Rubio leading from the start.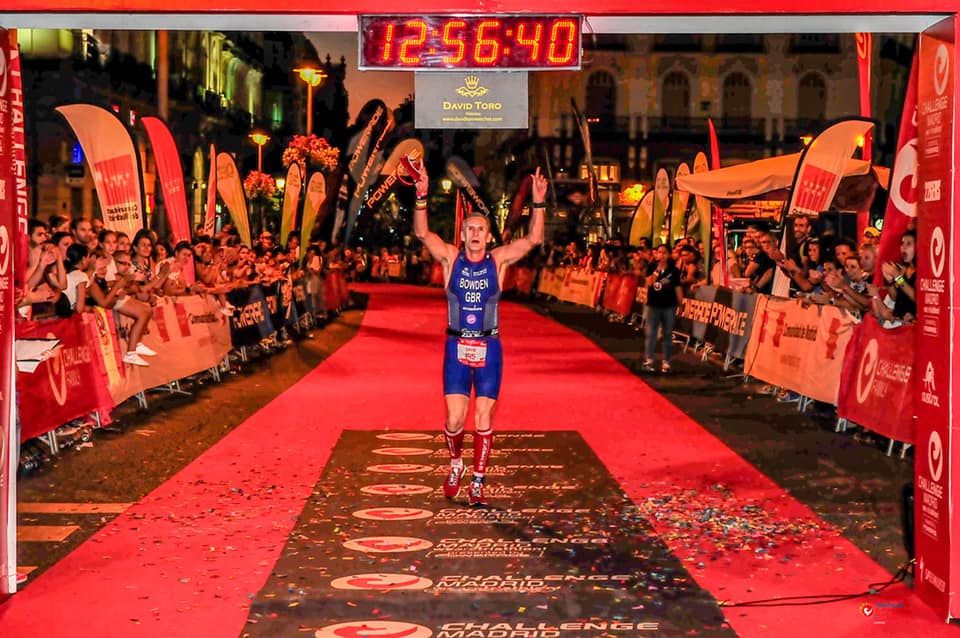 GB's David Bowden has clearly been putting in the miles. His 2016 6th place in Poznań took him comfortably ahead of Juan Andrés García Amago.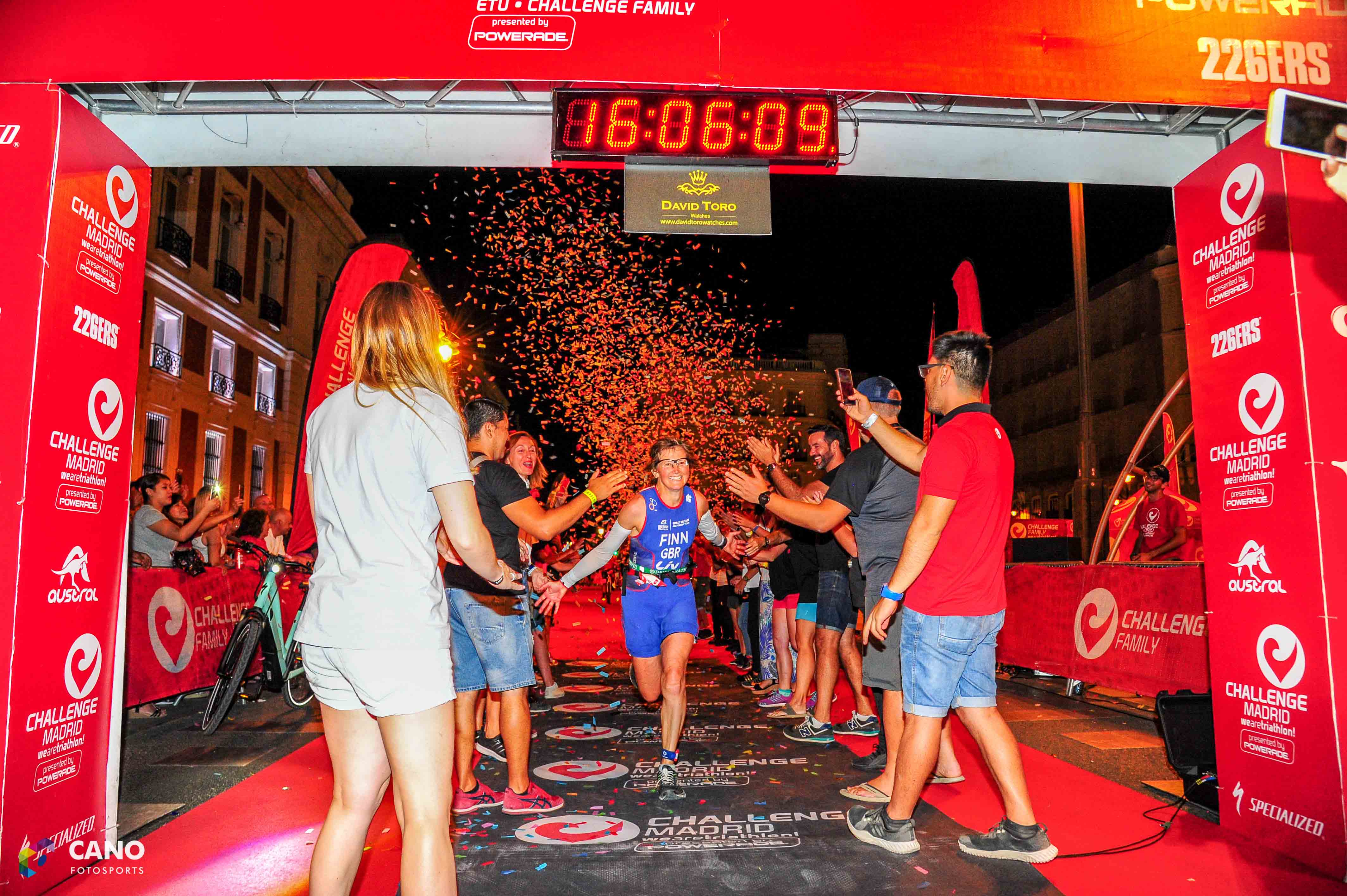 Kath Finn GBR collected another gold for Team GB in this category and got one of the best finish photos!
The final category, Men's 60-64 was won by Spain's Antonio Monreal Hijar.
From all account the course was just as tough as expected, the reception from the host city was immense and the atmosphere was wonderful. You can check out all the photos from ETU Challenge Madrid 2018 on the website of the official photographer CanoFotoSports
How does the medal table look?
| | | | | |
| --- | --- | --- | --- | --- |
| Nation | | Gold | Silver | Bronze |
| Spain | | 5 | 6 | 6 |
| Great Britain | | 4 | 4 | 4 |
| Italy | | 1 | 1 | 1 |
| France | | 1 | | |
| Germany | | 1 | | |
| Netherlands | | | | 1 |
Related Event: 2018 Madrid ETU Challenge Long Distance Triathlon European Championships
Latest
Videos
---
Latest
Event Galleries