NEWS
Are you racing at Tartu? Are you officiating at Tartu? If not, there is still time to register.
By Paul Groves
|
07 Jun, 2018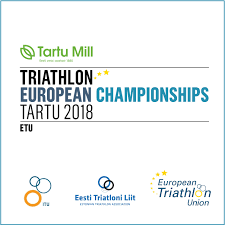 "Tartu promised and Tartu delivered. A great race with thrilling action and a tremendous champagne celebration was the reward for the LOC for the hard work they had put in for this year's ETU Sprint Triathlon European Cup.
This was a great chance for the organizers to see just what they have to do for the 2018 ETU Championships, which will see the Elite, Juniors and Paras racing for Sprint Championship medals, the Junior Mixed Relays and of course what we anticipate will be a huge turnout for the Age Group Standard Distance championships.
A quick tour of the usual Social Media showed that the City was ready and that there was plenty to see and do in this delightful Estonian location."
This quote above came from last year but 2018 is a massive step forwards as Tartu not only hosts the 2018 European Championships but also steps into history as the first location ever to host both the Summer and Winter ETU Championships.
Medals will be won and the podium will see many athletes enjoy that special moment. In Kitzbühel last year it was Team GB that took home more medals than any other national federation.
There is still time to enter and for a chance to represent your national federation, wearing the national uniform and racing against people in your own age-group, or against other athletes on the Junior, Elite and Para programme and a quick look at the start lists shows some very interesting statistics.
No surprise that team GB is once again the biggest. They will bring a whole range of athletes covering all categories. A small army indeed of over 300. Next biggest team will be the host nation, Estonia, with just under 150 athletes.
We are waiting for the entries from France and Russia, who have in the past performed well across all categories. Spain, host to so many events on the Iberian Peninsula, will have no Age Group representation but instead have focussed on sending a strong Para team. The Netherlands brings strong Junior and Para teams!
One of our smallest federations, Malta will be bringing a team made up of a variety of categories, as will the Czech Republic, Germany, Belarus, Lithuania, Slovakia, Sweden and Ukraine.
We will also be opening the doors to athletes from New Zealand (who will be eligible for prize-money in the Elite Race but not the ETU Medals) and to South Africa.
The ancient city, the oldest in the Baltics and favourite to so many students, is gearing up to receive the 650 listed athletes and with the variety of races, over four days, with the first races on Thursday 19th July and the closing ceremony after the Mixed Relay on Sunday, the city is going to be alive with athletes, families and supporters.
ETU President, Renato Bertrandi, who will be present, gave his praise for the Organisers, the city and the venue, "I am delighted that Tartu will host the 34th ETU Triathlon European Championships. It is a key event in the history of Estonian Triathlon as they have previously hosted our Winter Triathlon Championships; a great event in near perfect conditions, in the very same town.
I know that for the 600+ athletes who have already registered for the Championships in July that they will have a great race and be warmly welcomed by the Estonian people. I understand that there is still the possibility for athletes to enter the race, by registering through their own National Federation and hope to see as many European Federations as possible represented there."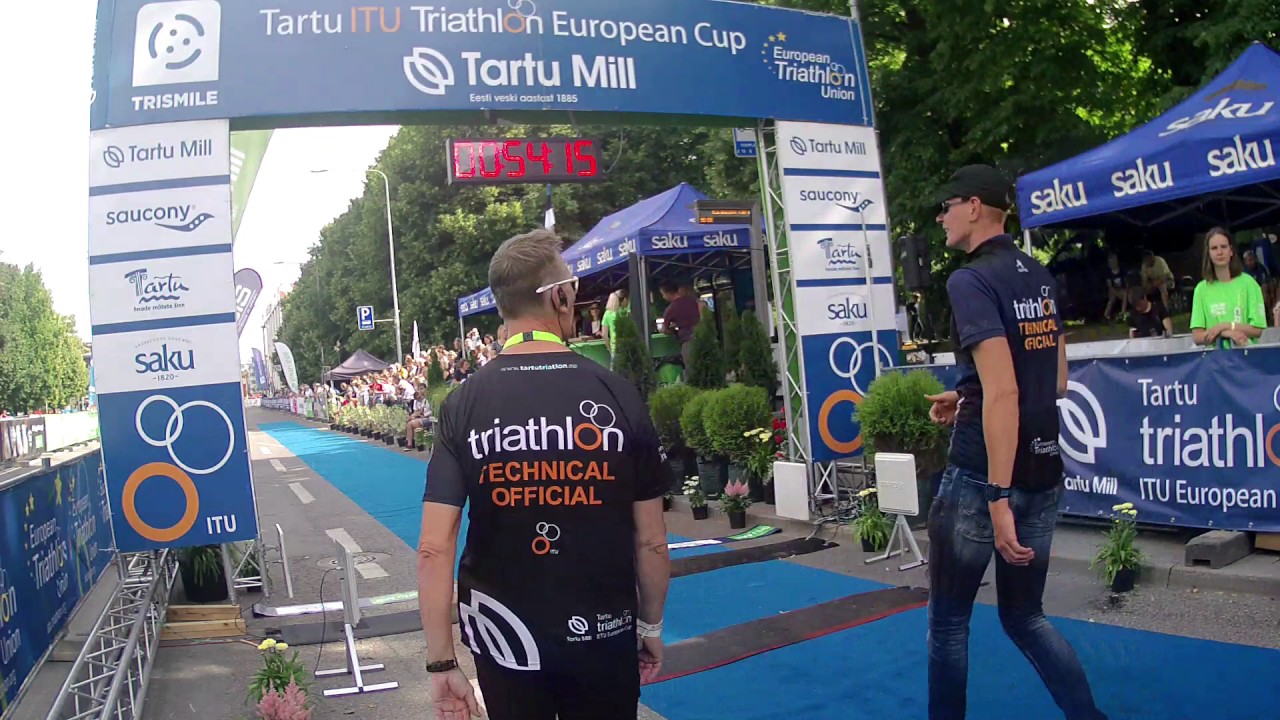 There will also be a dedicated group of people there with special access to the racing. The Technical Officials. This team of volunteers will be making sure the competitions are run smoothly, fairly and ensuring the rules are followed.
At the big races we need more officials than usual and if you have the necessary qualifications you too can be part of the Tartu Team.
We have a message here from the Technical Delegates, Sarah Taylor and Siim Vollmer, "SFTOs may still be able to book in for a reduced-rate option on accommodation at €10 per night, in twin-room student accommodation that offers an apartment-type option with kitchenette. Please contact the TDs directly for confirmation of spaces."
If you are free for the event, please contact sarah@kweenb.co.uk; siimvollmer@gmail.com for further information.
Estonia celebrates 100 years in 2018. ETU celebrates its 34th European Championships. Be part of it.
Related Event: 2018 Tartu ETU Triathlon European Championships
Latest
Videos
---
Latest
Event Galleries