NEWS
Tartu and Tiszi this weekend
By Paul Groves
|
10 Jul, 2019
A busy weekend ahead as athletes race in Estonia and Hungary.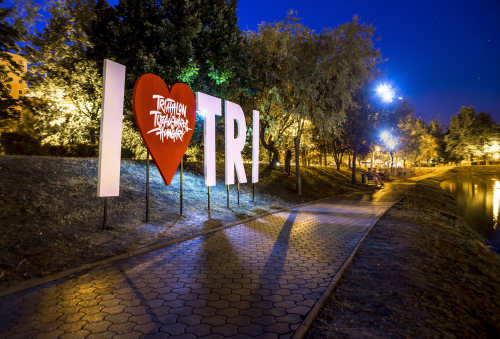 For the Juniors heading to Tiszaújváros, their focus will be the fast and furious semi-final / final format.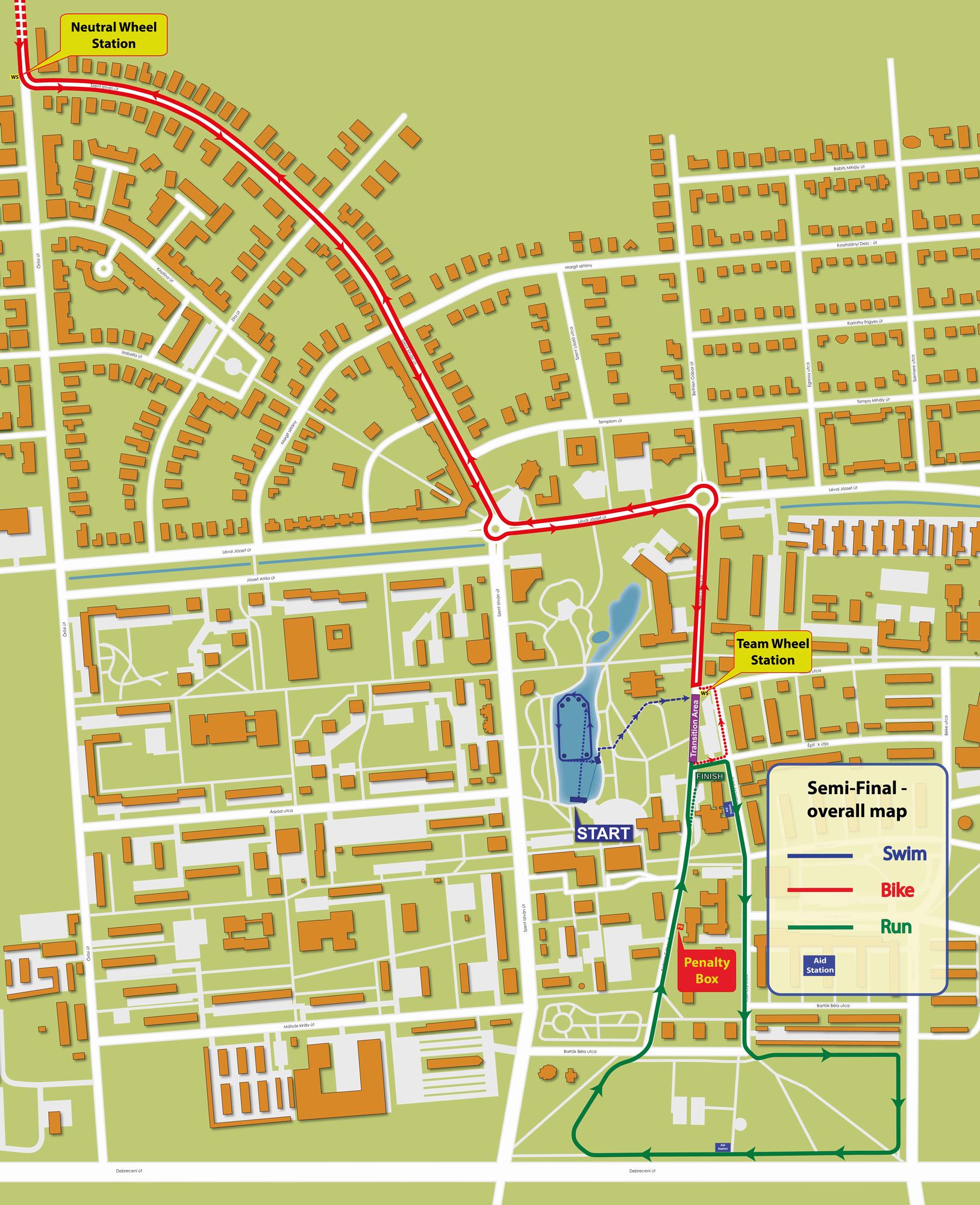 The first race will cover 500m (2 laps) on the swim, 12km (1 lap) on the bike and a closing run of 3,3km (2 laps). With the lake very unlikely to deliver a wetsuit swim, the action will be able to be followed easily from the sides.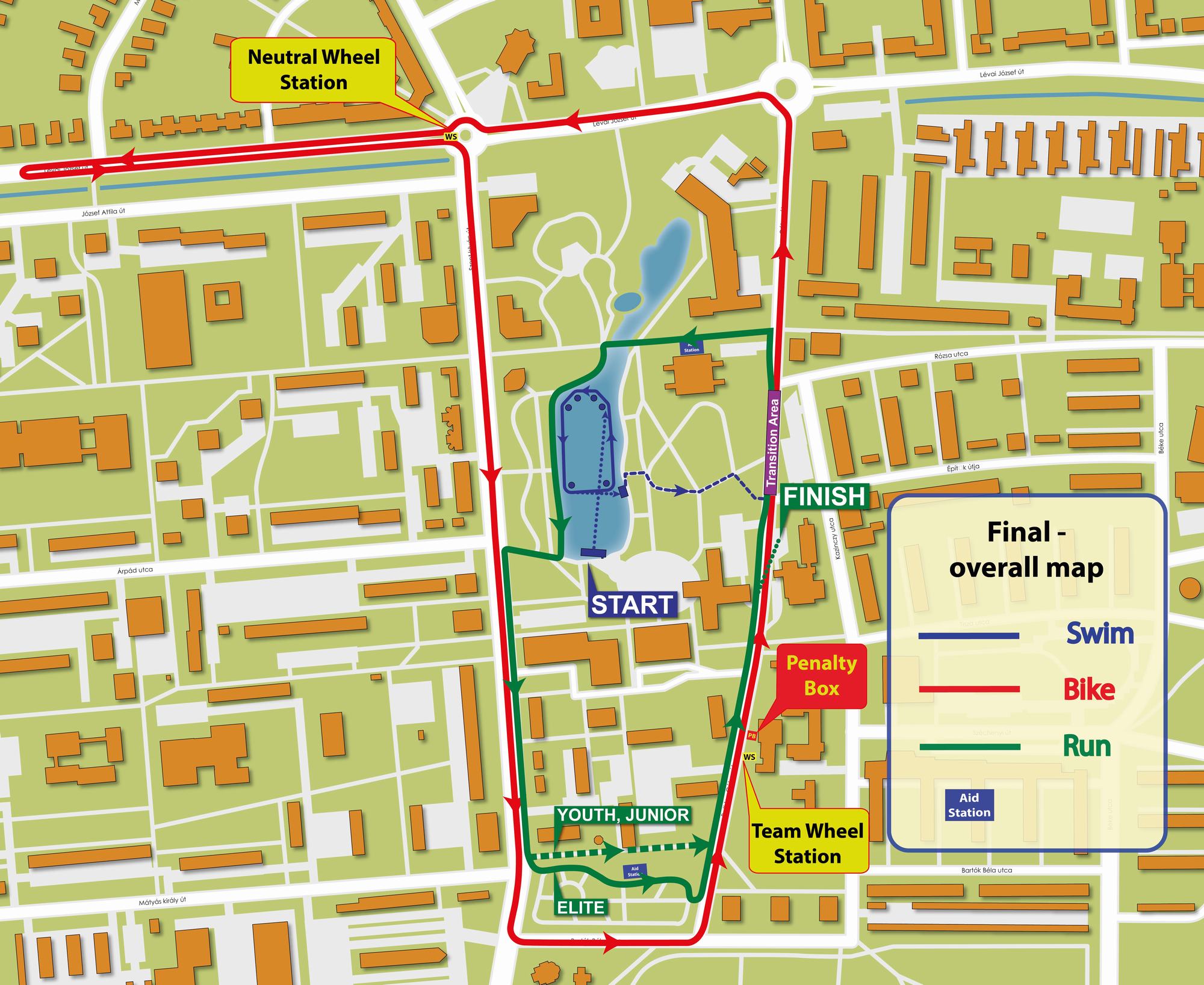 Those successful will progress through to the final and race the same swim course but then a slightly longer bike course of 12,5km (5 laps) and a run to finish of 3,6km (3 laps).
The race has been popular for years now; it really is a great party atmosphere as the whole city gears up to deliver a festival of activities.
Want to find out more about the event? Then click here.
Who is on the start lists?
Amongst the women, the line-up shows 14 nations will race, including Brazil, Hong Kong and South Africa. Watch out for Austria's Magdalena Früh, who has been on form at her recent races, including a bronze at the Junior European Championships in Weert. She will possibly have a battle with Italy's Costanza Arpinelli whose performance in the Netherlands was not what she wanted. Perhaps this short course will suit her more. Slovakia has had a tremendous run of success with the powerful duo of Zuzana Michaličková and Margareta Bičanová. With titles and runner-up medals together in Winter Triathlon, Cross Triathlon and Cross Duathlon, the pair are a clear signal that the time and resources invested in tem by their National Federation have paid off.
The host nation has sent a huge number of athletes; new as well as experienced and they will all love the Tizzy Welcome.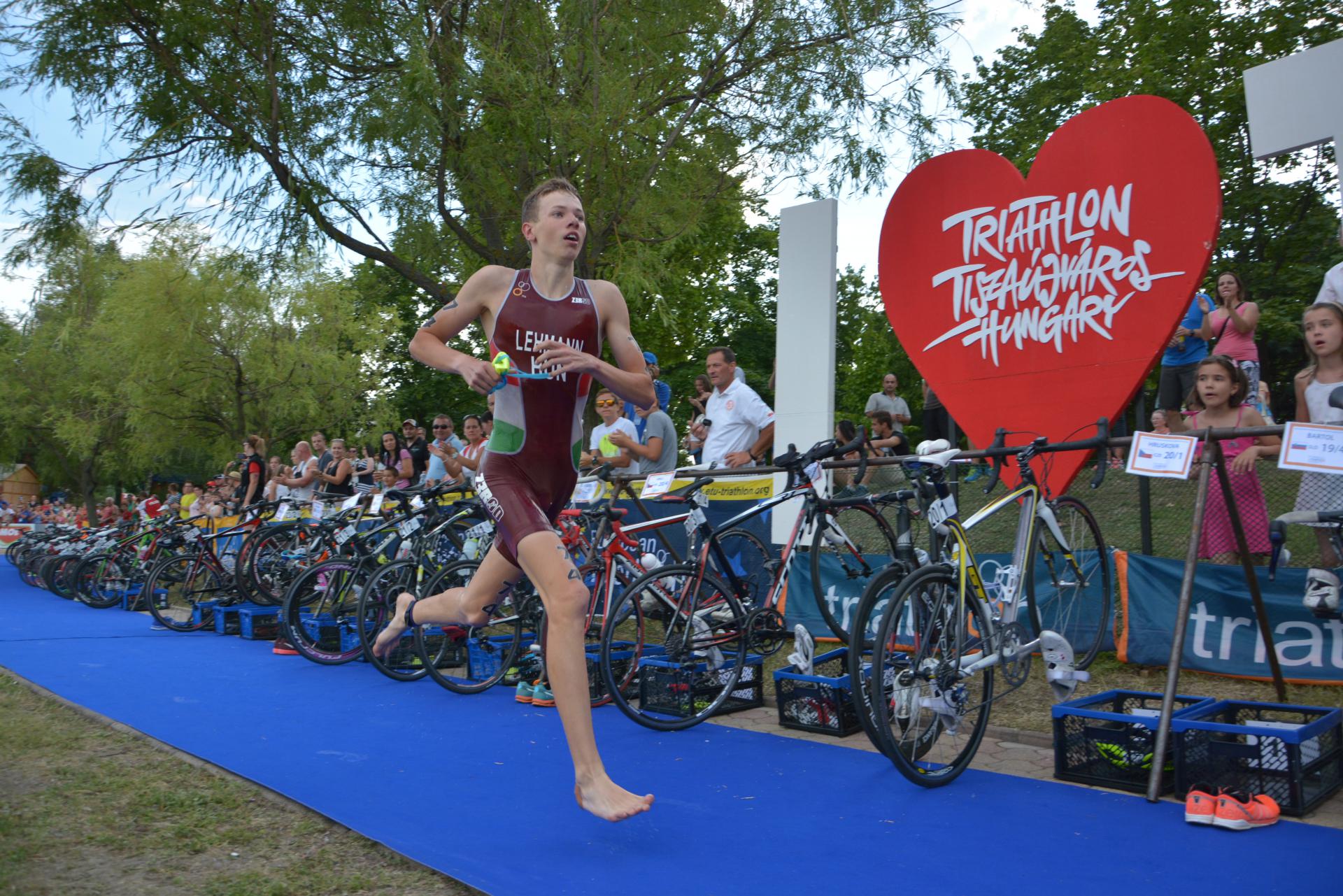 For the men, 19 nations, including visiting athletes from Brazil, Ecuador, Hong Kong, New Zealand and South Africa will be racing but amongst the favourites will be Levente Karai HUN. Racing on home turf and with his Dnipro victory still sweet, he has been on the podium three times already this year. An early season silver in Melilla was followed by his solid racing in Weert as part of the bronze medal-winning Hungarian Junior Team. Up against Germany's Simon Henseleit, who was part of the winning team in Weert and who placed 7th there in the individual race, it will not be an easy race for Karai. Italy's Alessio Crociani's Holten bronze added to his season's winnings and with the Melilla gold, he can almost taste the chance to improve upon his ETU Rankings. In 2nd place ahead of Karai, this race is an important one. Sasha Catarina SUI had an improved race in Holten, placing 4th there but with the semi-final / final format, we have in the past seen some remarkable performances emerge and with so many determined athletes, the win is far from a done deal.
Tartu hosted one of the best European Championships, with superb conditions of racing for the Elite, Juniors, Paras and Age-Group athletes. This was back in 2018 and now, in 2019 we find ourselves looking forwards to the ETU Standard Distance Triathlon Championships returning there in 2020.
This year Ain-Alar Juhanson and the city will host the Tartu ETU Triathlon European Cup and Baltic Championships, which will be raced over the Sprint Distance. The Elite races take place in the evening after a full day of open races.
A straight-line 750m swim will cover a familiar for those who walked along the river bank in 2017 following their families and friends as they raced. The exit as before but then the bike course will be a change for the Elite as it is a simple one-lap, 20k loop that is going to be testing. The final 5k is also a one-lap affair.
For the Women, Russia's Alexandra Razarenova, silver in 2018 will be looking to add to her points and will go head to head with Annika Koch GER, whose 4th in Dnipro over this distance in the heat was a solid performance. Luisa Iogna-Prat ITA will be hoping to collect points here and Estonia's Katrin Zaitseva will be supported around the course by the local supporters. Watch out for Latvia's Daniela Leitāne whose immense power in Dnipro took her to an easy victory.
With the Dnipro win still bringing a satisfied smile to his face, Australia's Calum McClusky will be hoping that his kick in the final stages of the run will be available to keep off any challengers. His battle with Rostislav Pevtsov in Ukraine was captivating. Who might be a challenge to the Aussie here?
There is likely to be a close match between Henrik Goesch FIN and Austria's Lucas Pertl. Pertl lost out by just one second in Weert. A combination of their determination with an early attack from McClusky might create a breakaway. The swim, if it is a non-wetsuit one, will suit Poland's Michał Oliwa. The Pole's swim speed is well-known. His biking is strong but he has faded in the latter stages of races. Perhaps this one-lap format, with the chance of a breakaway will suit him. Sam Dickinson GBR, rested since last year, will be wanting to add points to his collection and is strong across all three disciplines. A birthday present awaiting him, perhaps.
Related Event: 2019 Tiszaujvaros ETU Triathlon Junior European Cup
Latest
Videos
---
Latest
Event Galleries