NEWS
Székesfehérvár promised and Székesfehérvár delivered.
By Paul Groves
|
26 Aug, 2018
What a fantastic race it was this weekend.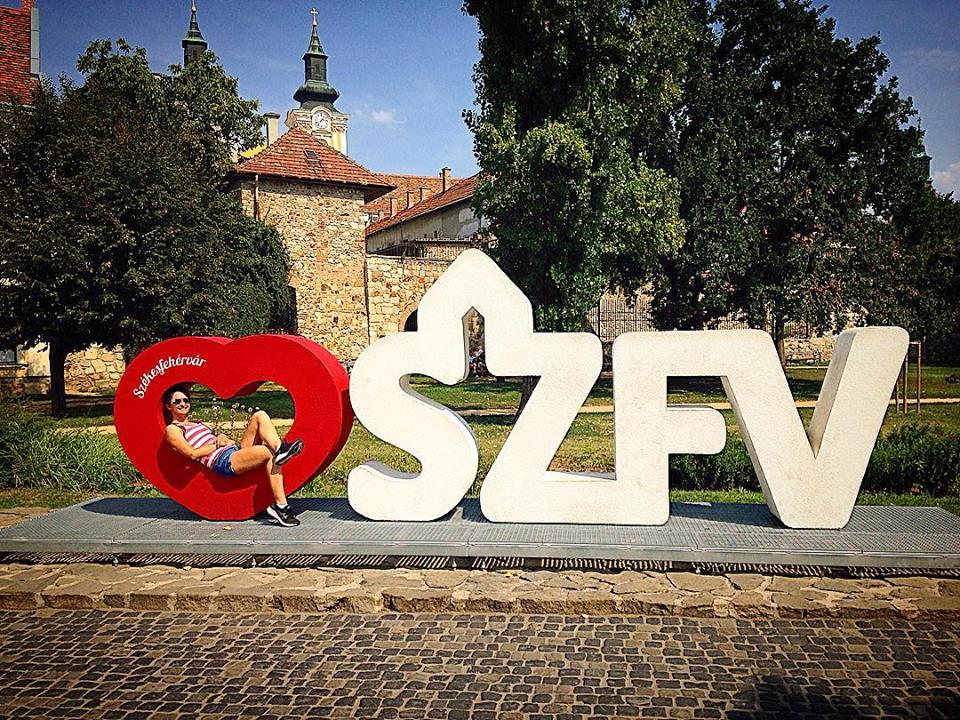 With Streamsport.hu providing live TV coverage, families, friends and fans of our sport were able to follow the race on Saturday. If you could not access the TV feed, then EvoChip provided the live timing.
The weather was excellent and the crowds came out in force to see the elite women and men race over the Sprint Distance.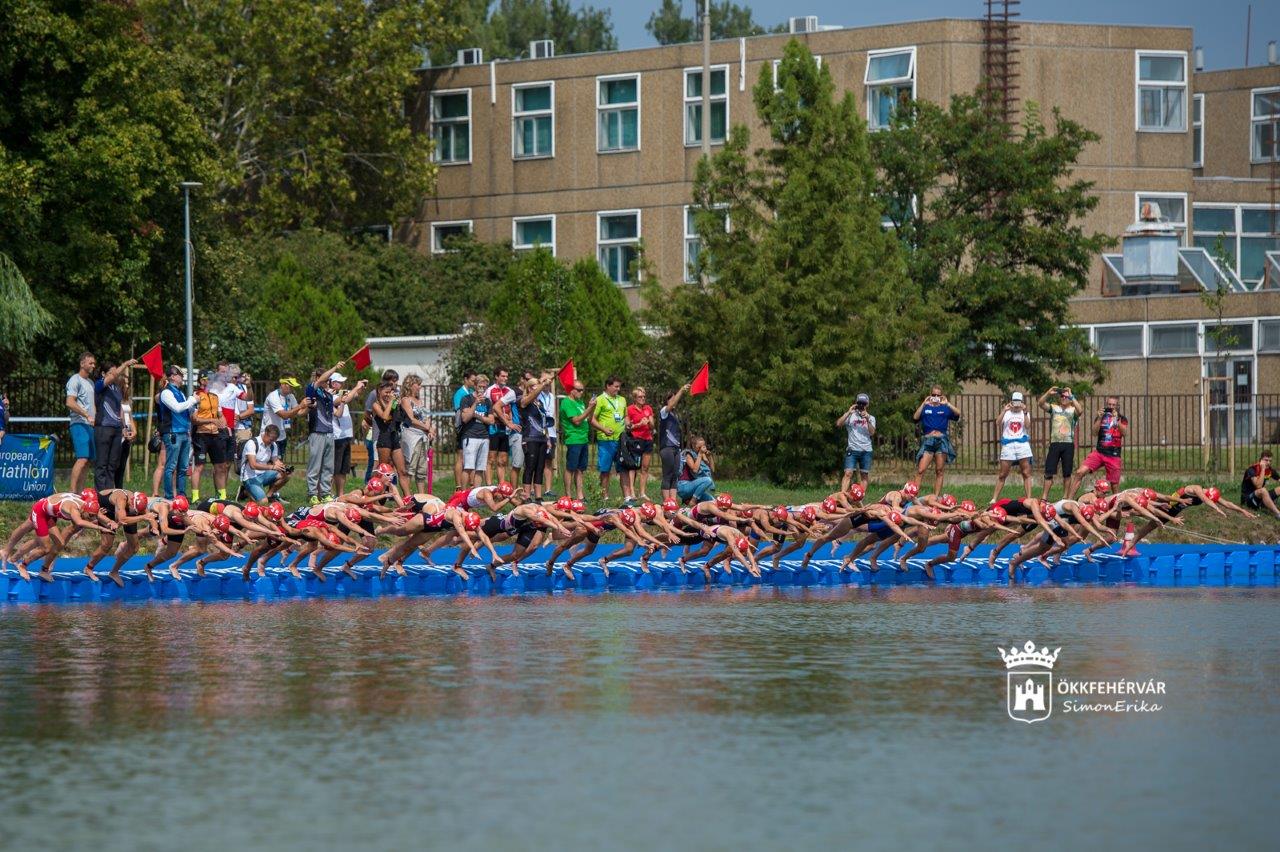 It was GB's Sophie Alden who led them out of the water.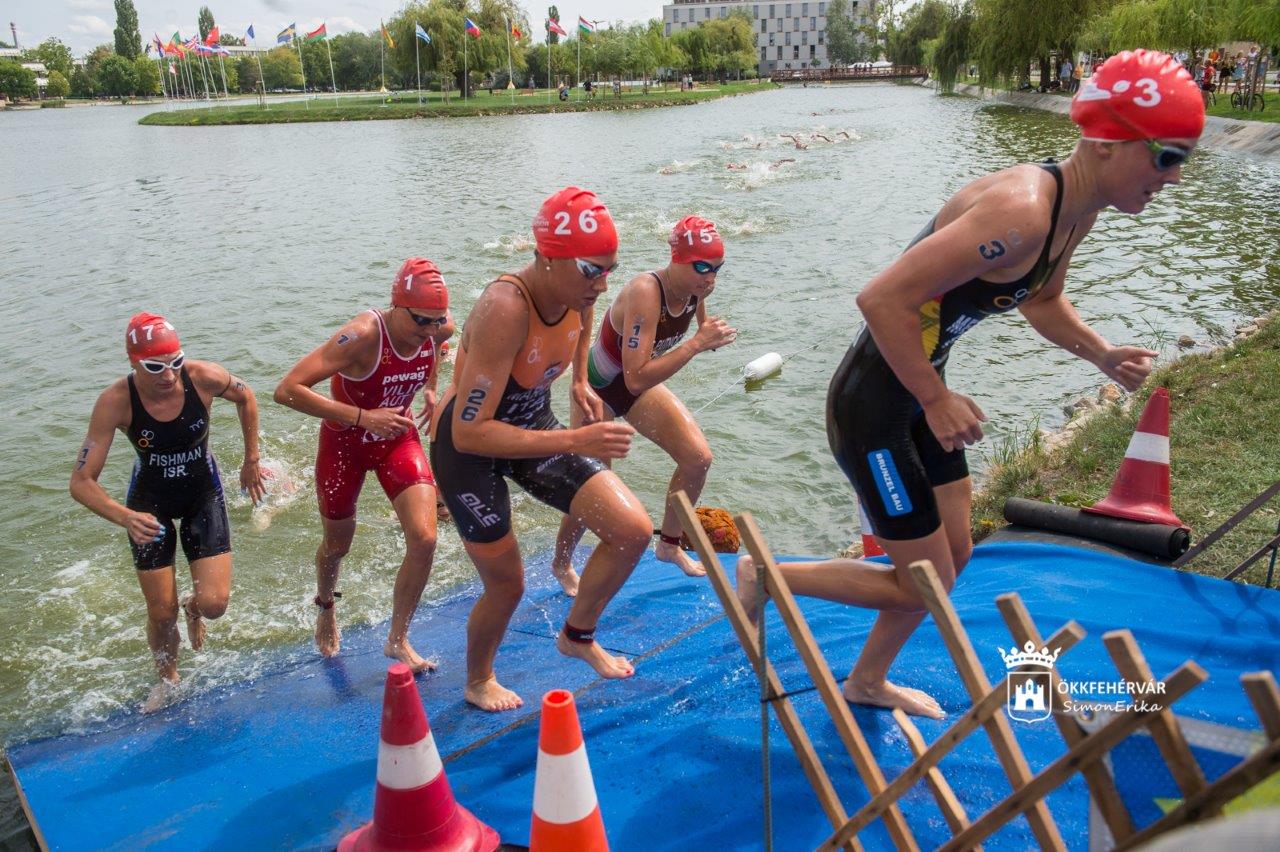 She had broken away from the pack and had a lead of over ten seconds over Sweden's Emma Varga, Jolien Vermeylen BEL and another Brit, Jenny Manners. Sadly for Vermeylen, this was not to be her day and she later quit the race.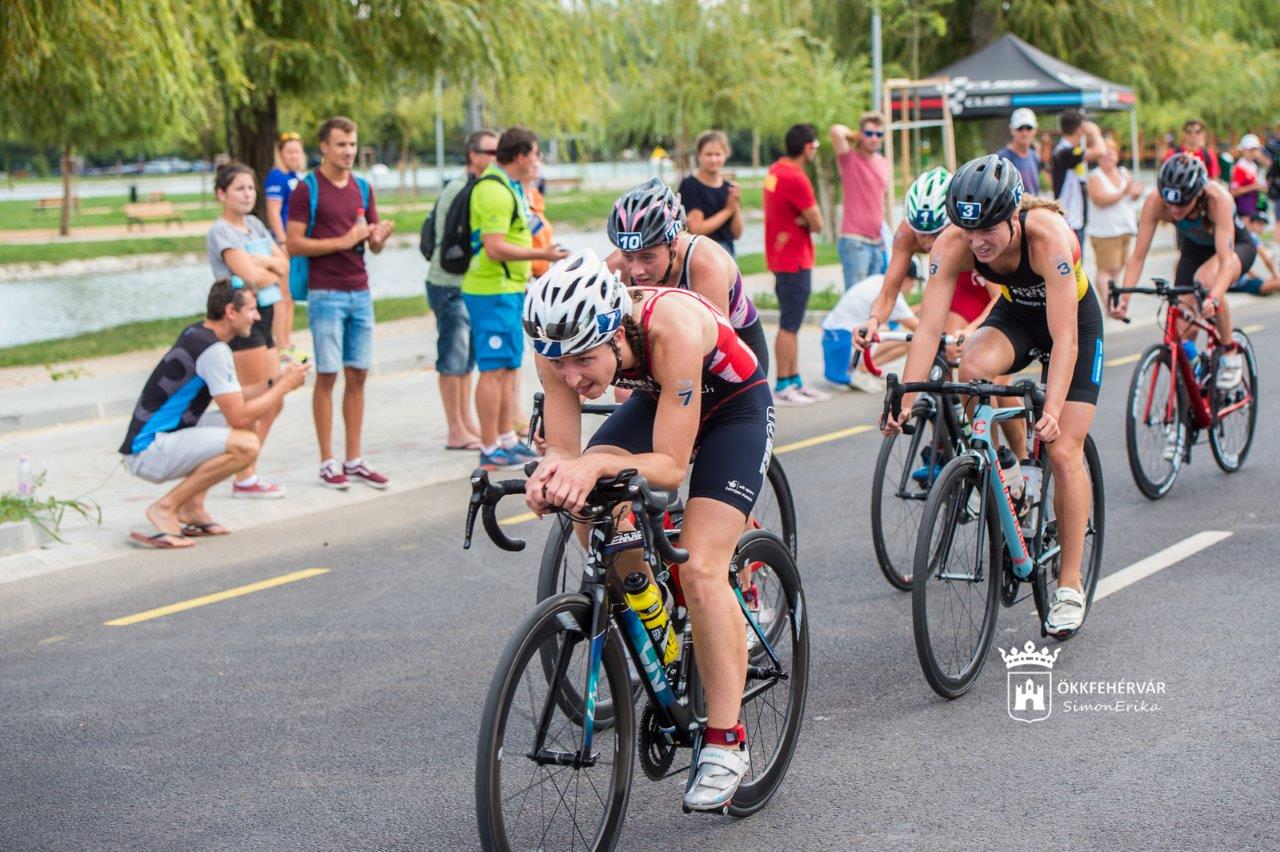 Alden was well-placed and, having won bronze in Lausanne last year as a junior, she has moved up not to race Elite, managing a 5th in Weert this year at the 2019 Test Event. As the athletes settled into their pace out on the bike course, it was Alden, now joined by birthday girl, Zoe Thomas, Varga, Germany's Lena Meißner and Austria's Sara Vilic.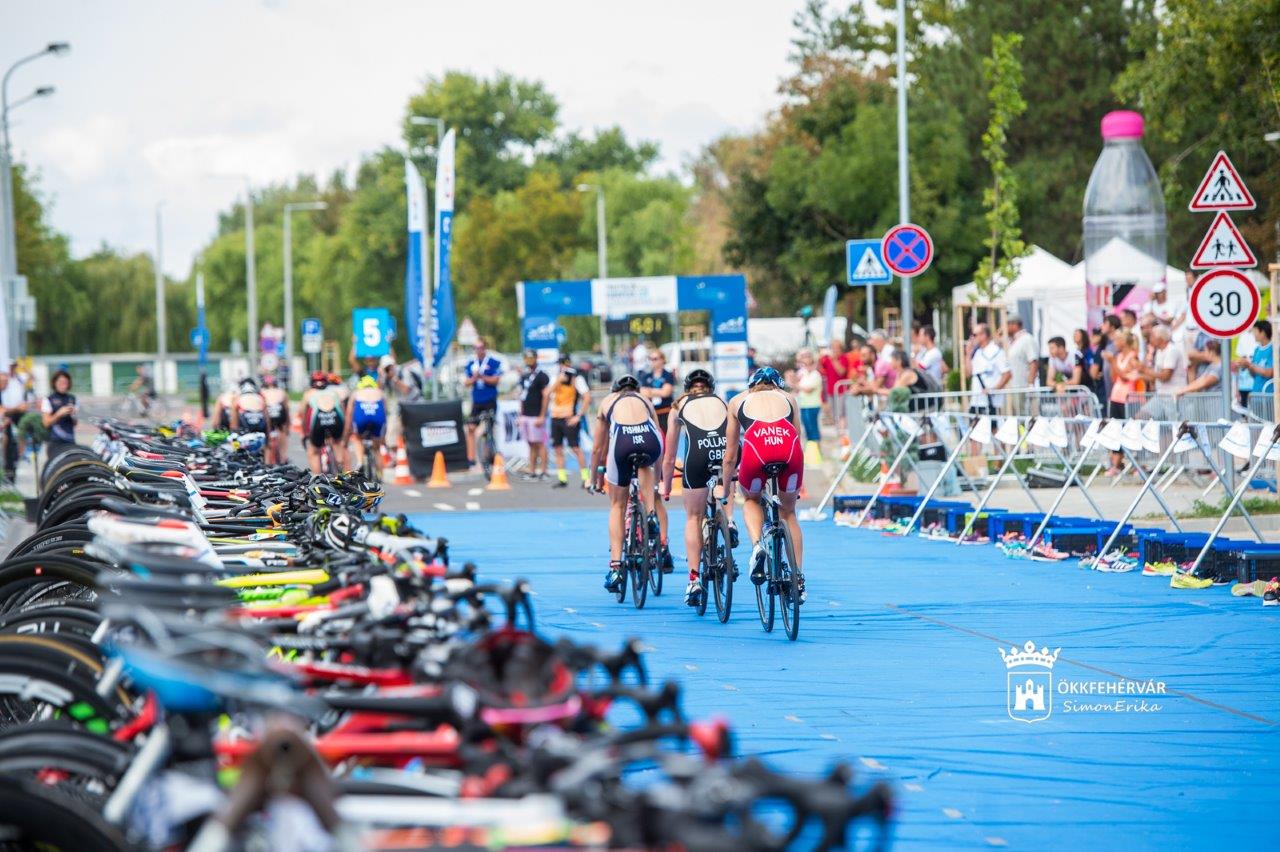 They had a small lead over a chase pack that had local favourite, Margit Vanek tucked in.
Soon enough the two groups had joined and now you had Meißner, Vanek, Alden, Luisa Iogna-Prat ITA, Vilic, Manners and Thomas all with good pace on the run.
Into T2 and the stronger runners did their best to escape out onto the run course without attracting any penalties.
It was now the chance for Vilic, coming off an injury, to really show her strength and she pulled away to cross the line, finish tape held high, a clear ten seconds ahead of Manners. To the delight of the home crowds, it was Vanek who found an extra gear to claim the bronze.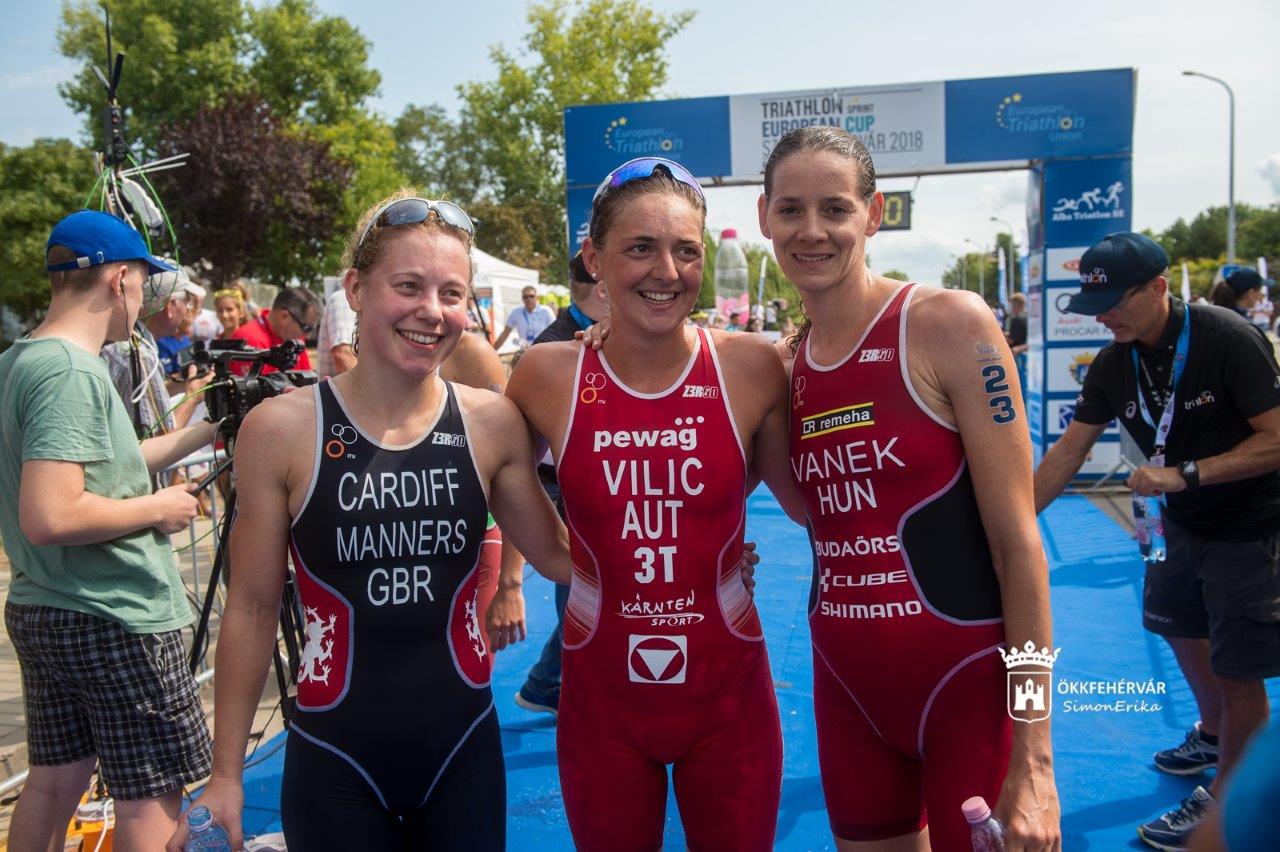 Just behind, in full birthday celebration mode, was Zoe Thomas, who had just done enough to keep Iogna-Prat back. Her fifth place here is a really good result and will bring her a nice bit of extra birthday prize-money.
After the race, Vilic said, "Yesss! Happy to take that win today!! After some tough weeks and with a hard training-block going into this race-the body is finally getting into shape again! Looking forward now to the upcoming training and races. Next up is the World Cup in Karlovy Vary."
This result moves Meißner up the ETU Rankings into 5th place.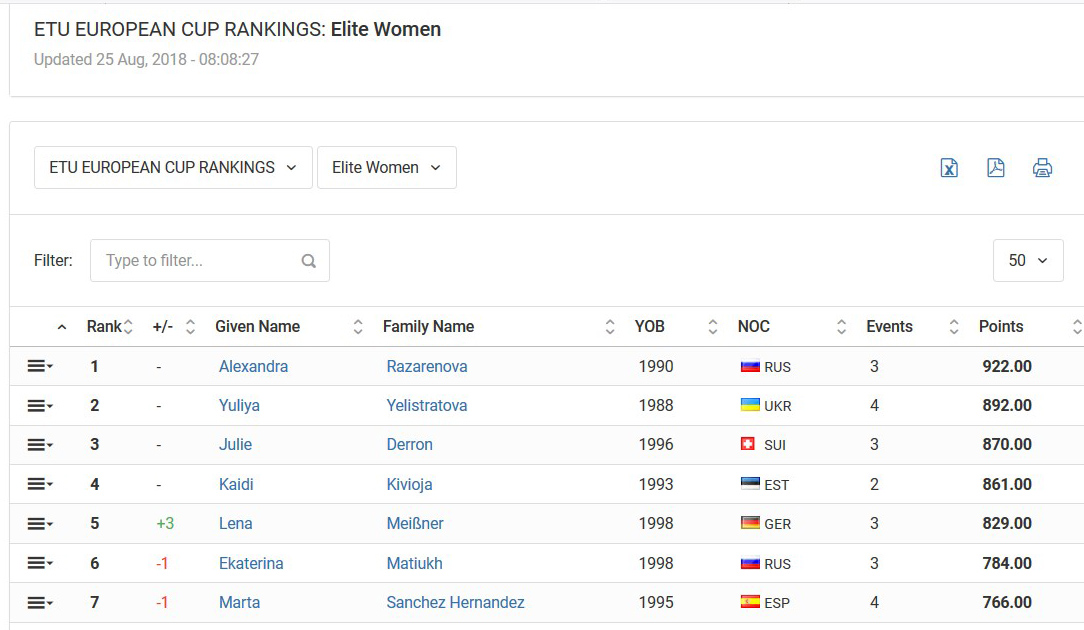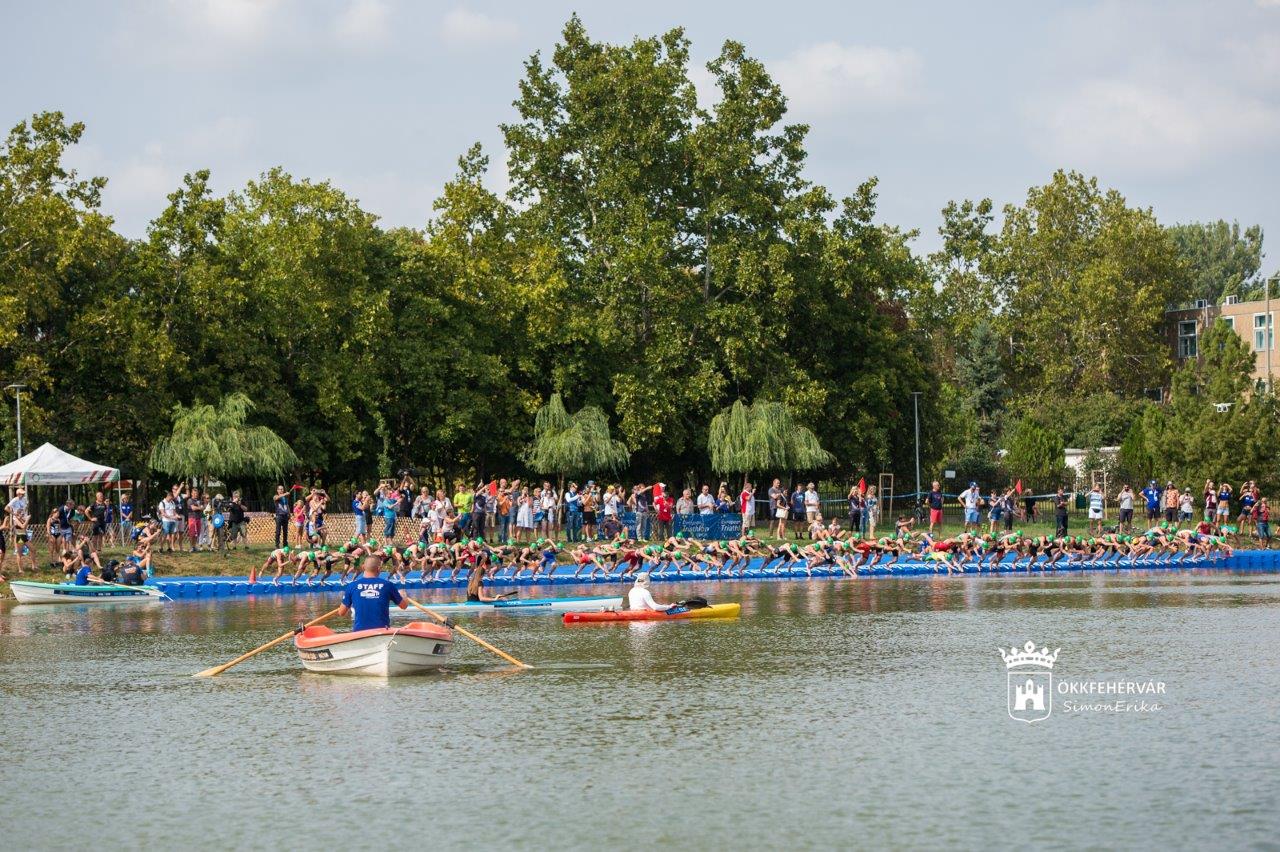 The Men's race was equally exciting. With the event being organised by Alba Triathlon, there was extra focus on local favourite Márk Dévay. He had an early start, giving a studio interview in Budapest ahead of their mass participation event in the capital. He then hot-footed it to the venue for his start.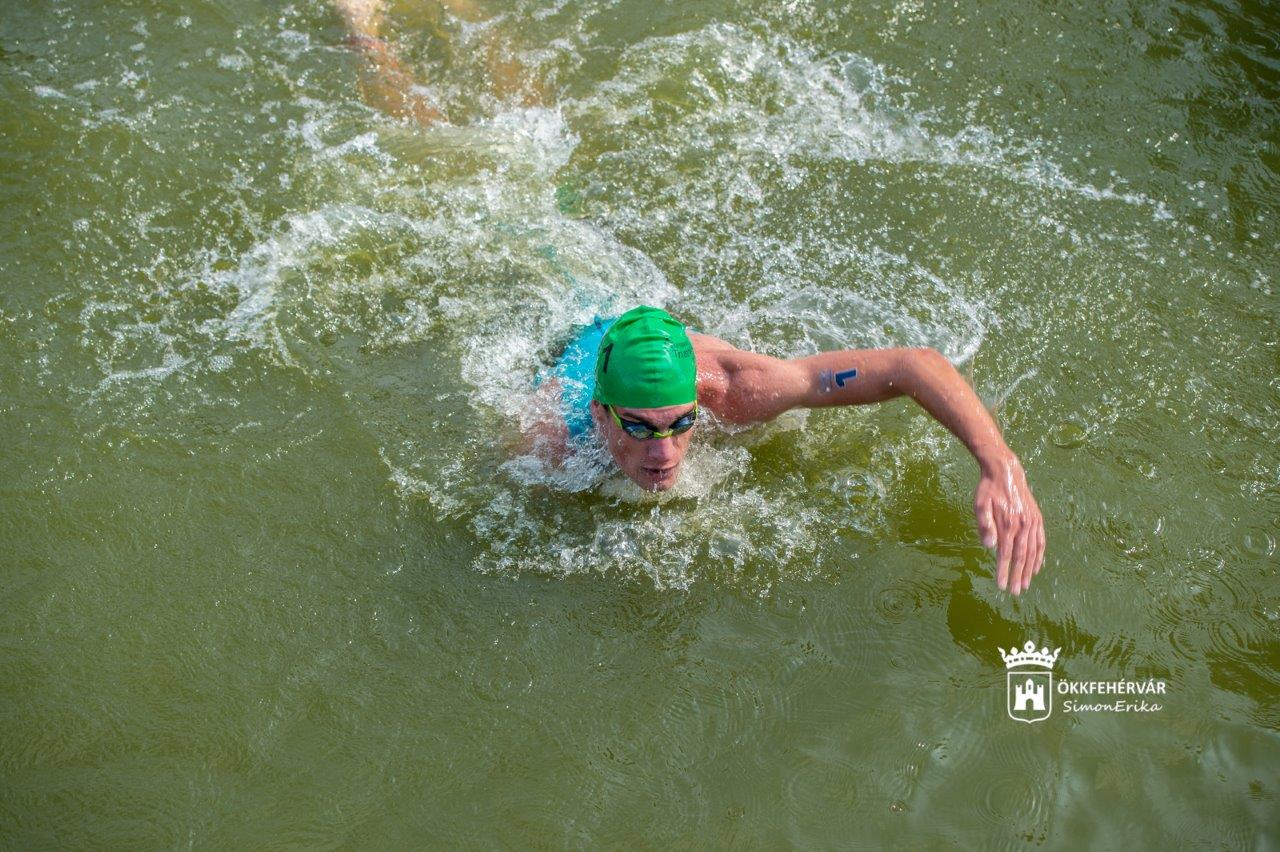 He was, as expected, the first to exit from the water, with a five-second lead over Nathan Tweedie GBR.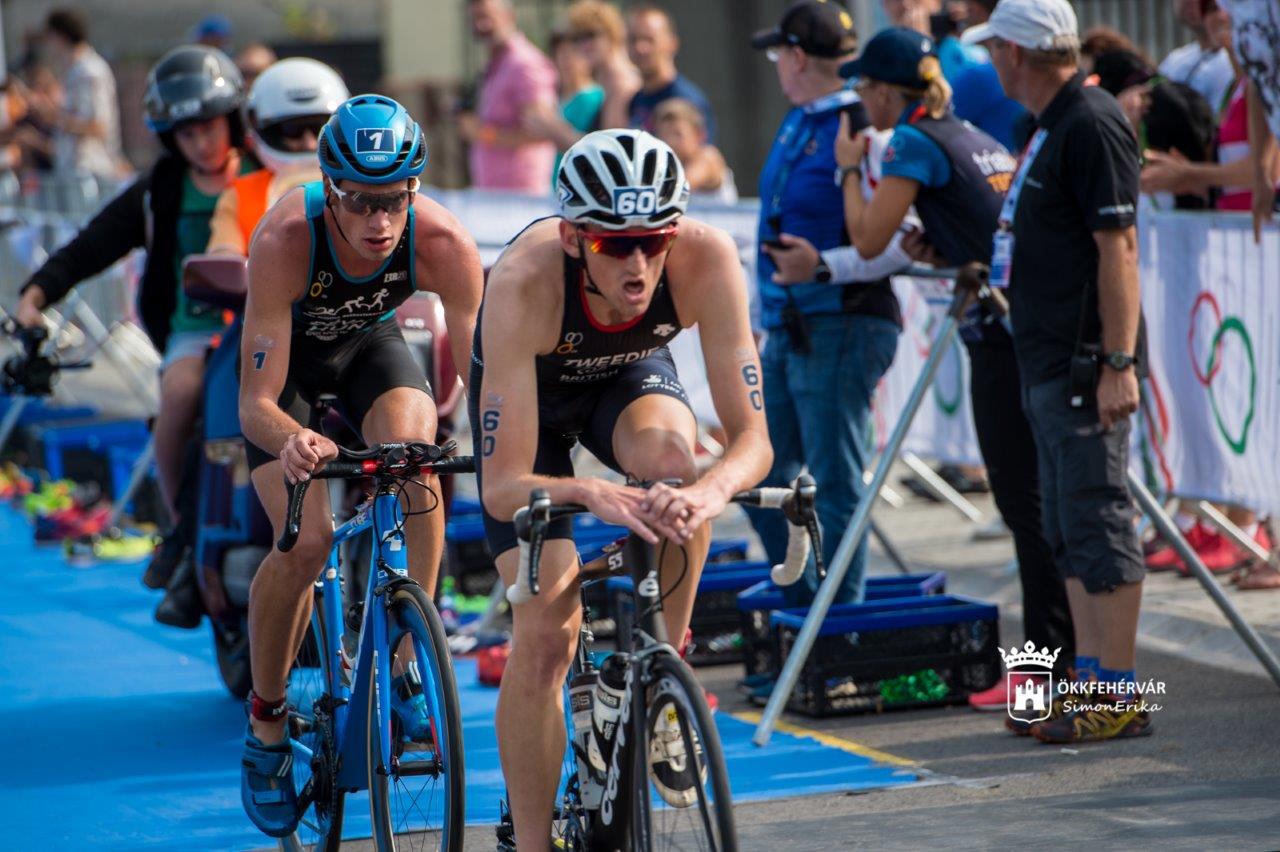 These two were some way ahead of the chasing group and in no time, the Hungarian-British duo had set about a serious session of chain-gang riding.
Fully aware that the chase pack contained some powerful riders, they kept checking behind to see if the effort was really worth it but the inevitable happened and soon enough there was a massive peloton powering around the city course.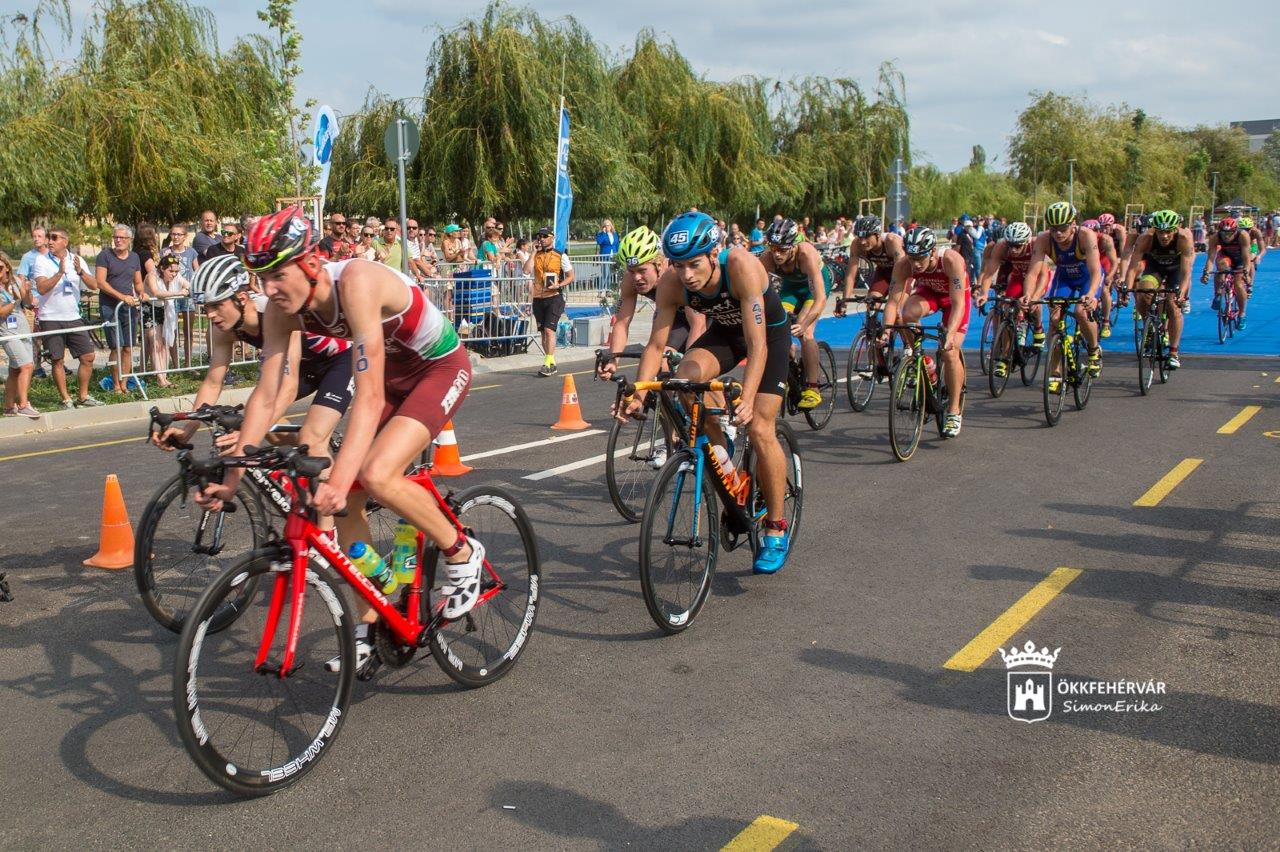 A crash further back as the athletes came through Transition was quickly managed by the Technical Delegate. For a moment, things looked bad as the athletes lay motionless on the ground but soon enough the medical teams arrived and they were looked after.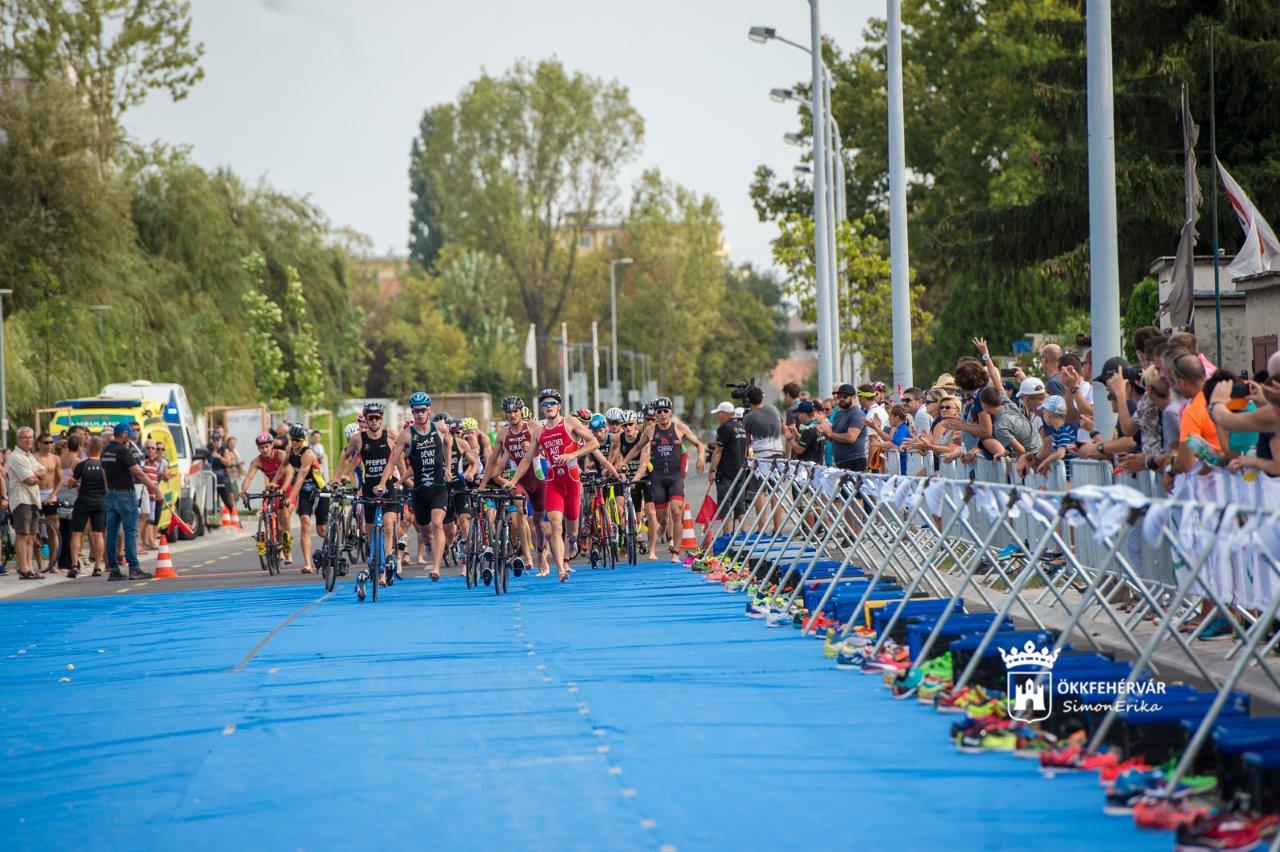 As the pack came into T2, it was anyone's race but in order to win, you could not be anyone. You needed to have pace. Real pace.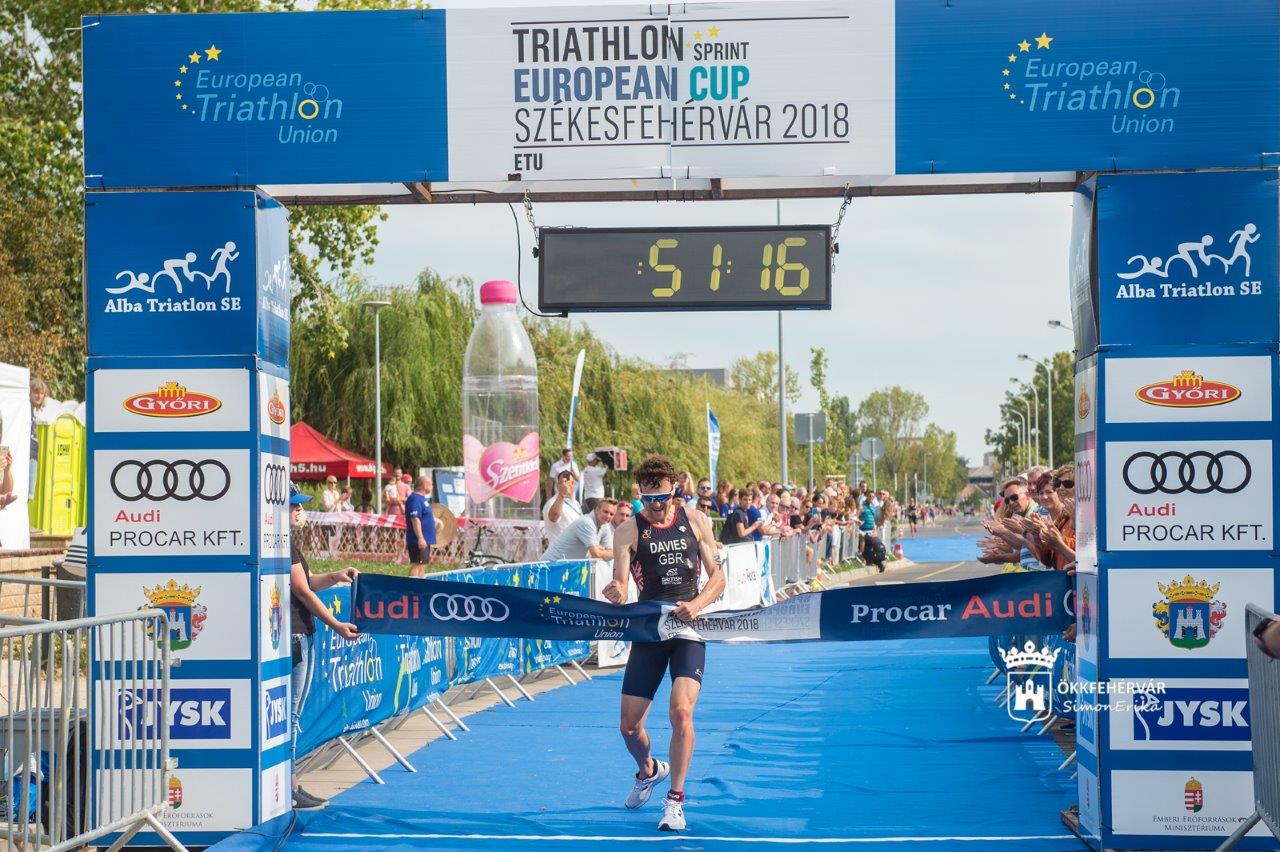 As we predicted, the man with the fastest pace would come through and with an absolutely breath-taking 14:18, it was Morgan Davies. Despite everyone digging deep, nobody could match this pace and so it was a battle for silver and bronze.
Just holding on enough for silver was Germany's Lars Pfeifer who gets his first international podium. Finding an extra level of pace in the final stages was Italy's Matthias Steinwandter who had done just enough to keep ahead of István Király who despite the cheering crowds, could not hold off the Italian. Coming back into form and missing out by just a few seconds, was the 2017 Junior Champion, Vasco Vilaça.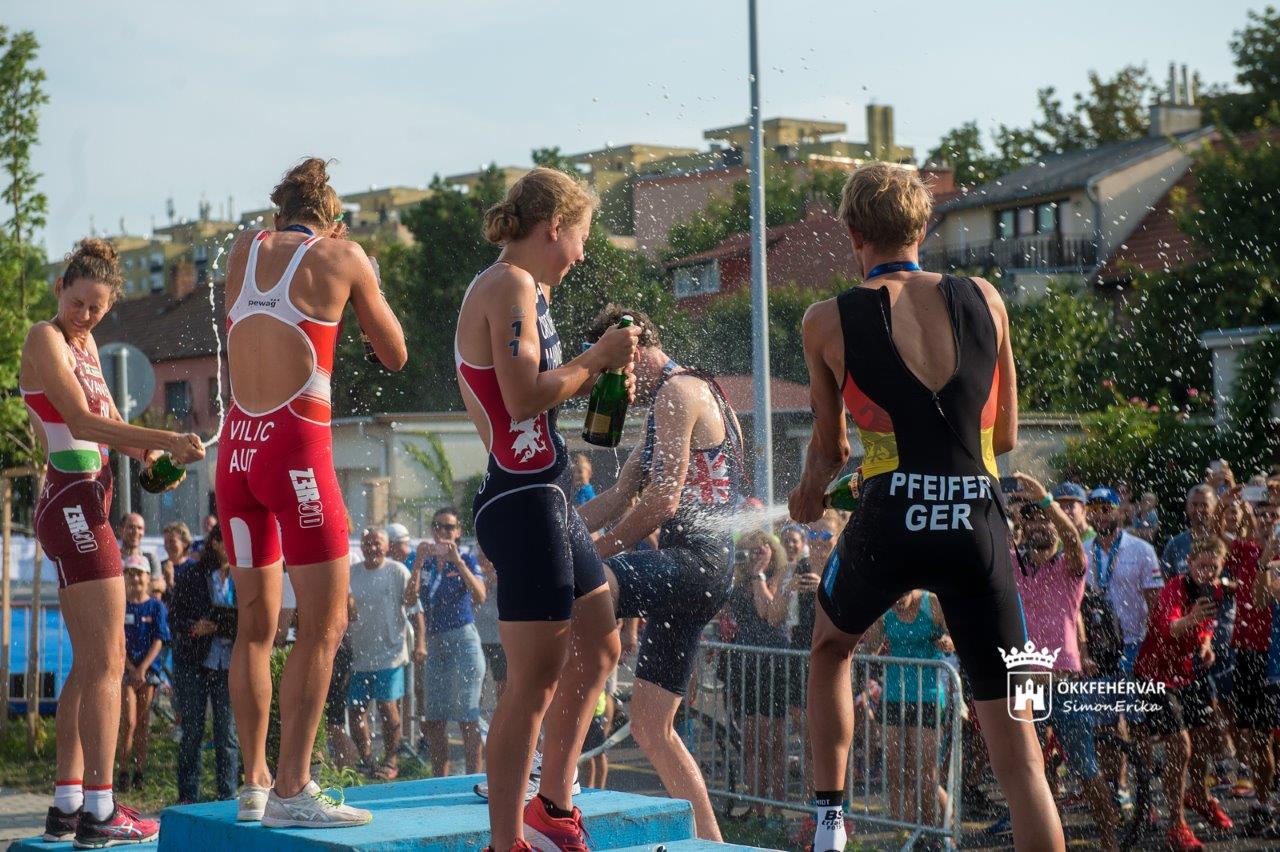 With three podiums and three wins, the Welsh athlete has shown once more that amongst the men and the women, there is depth and breadth in British Triathlon that should not be ignored.
""Time to go boys" Delighted to take the win yesterday, at the ETU Triathlon European Cup in Székesfehérvár."
The final word goes to the local hero, Márk Dévay, "Nice venue in my home town. We tried a breakaway but we had too many, some 40 guys chasing us, for 10k." We can hear the disappointment in his comments here but after this race, he still leads the ETU Rankings.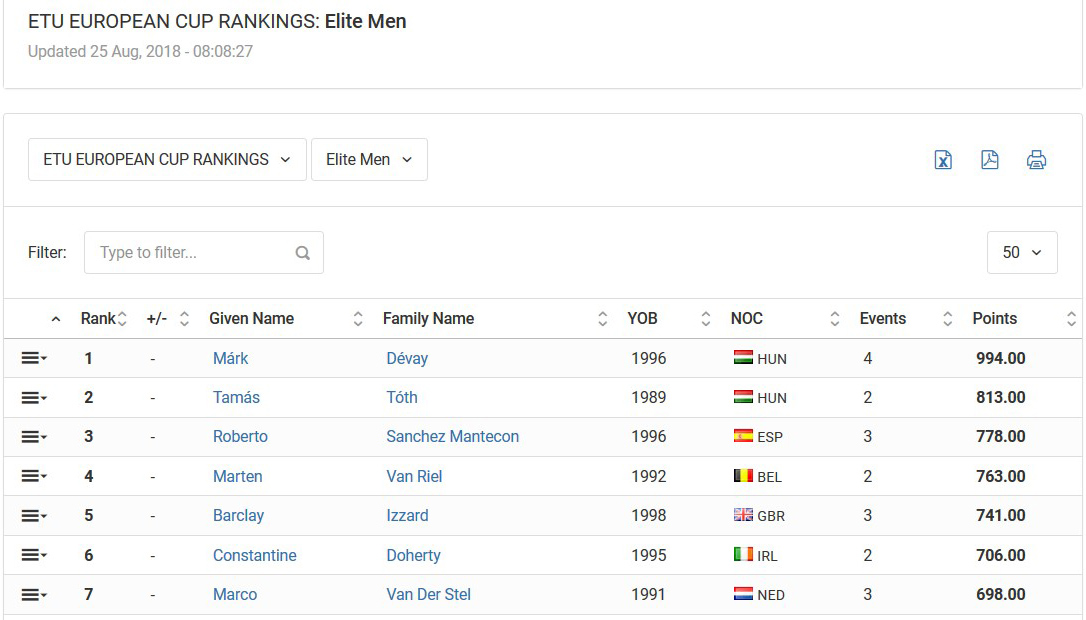 Many thanks to the city authorities for allowing use of their photos.

---
Article gallery
Related Event: 2018 Székesfehérvar ETU Sprint Triathlon European Cup
Latest
Videos
---
Latest
Event Galleries