NEWS
Start Lists full for new race in Olsztyn
By Paul Groves
|
25 May, 2018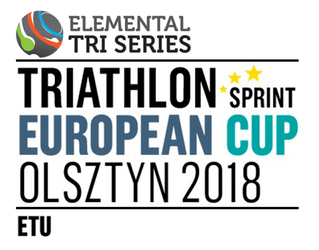 The news from the Technical Delegate is that on arrival the weather looked great. A check of the forecasts though paint a different picture and with concerns about thunder, rain and hailstones, the team working there to deliver the first international triathlon event in North-Eastern Poland will be crossing their fingers and checking the documents for "Plan B".
All event organisers and Technical Delegates work closely to the ITU Event Organisers' Manual and it will be the safety of the athletes that is paramount.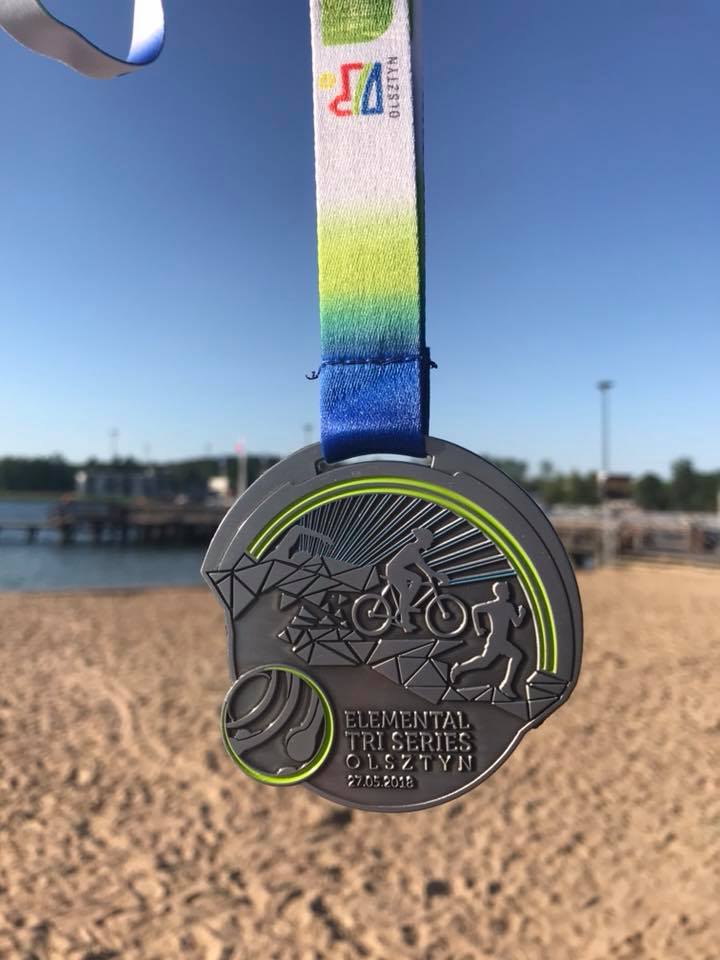 The organisers have planned a whole weekend of activities, with races for all ages over a variety of distances. The highlight for some might be the race on Sunday over 200m. It starts at 10:00hrs and is for the very youngest, aged 1-3. A great fun event before the supersprint, sprint and standard distance Age group races. Check out the LOC website for full details.
With our fingers crossed firmly, then we can have a look at the Sprint-distance course and who is racing.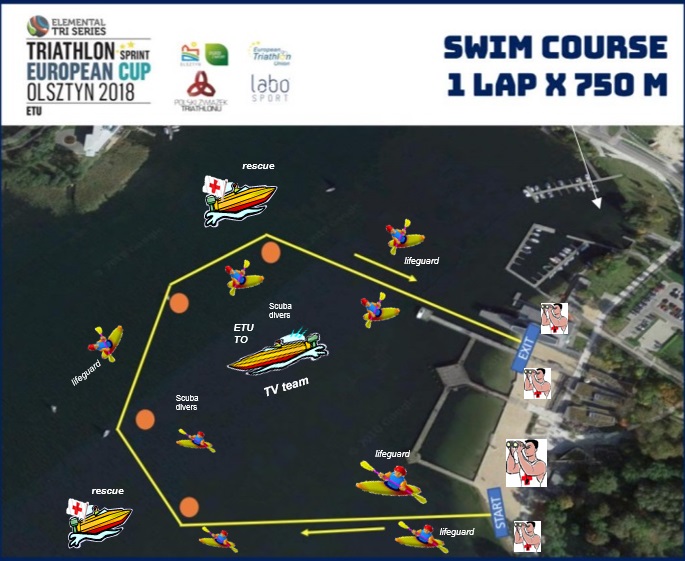 The clock-wise swim takes you around the main venue and will allow great spectating opportunities.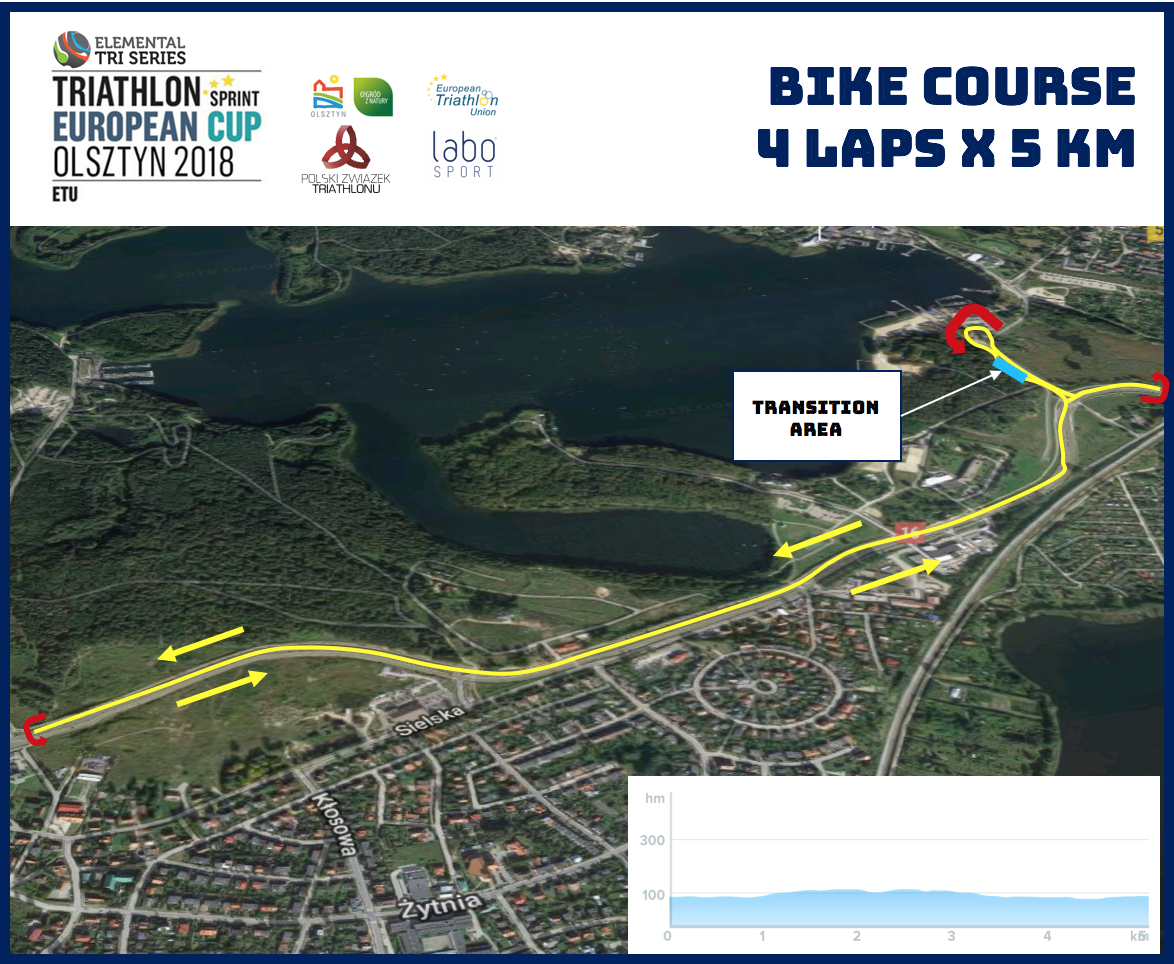 Out onto the bike and it will be a fast four-lap course with just enough technical challenges to allow a breakaway for the stronger and more confident athletes.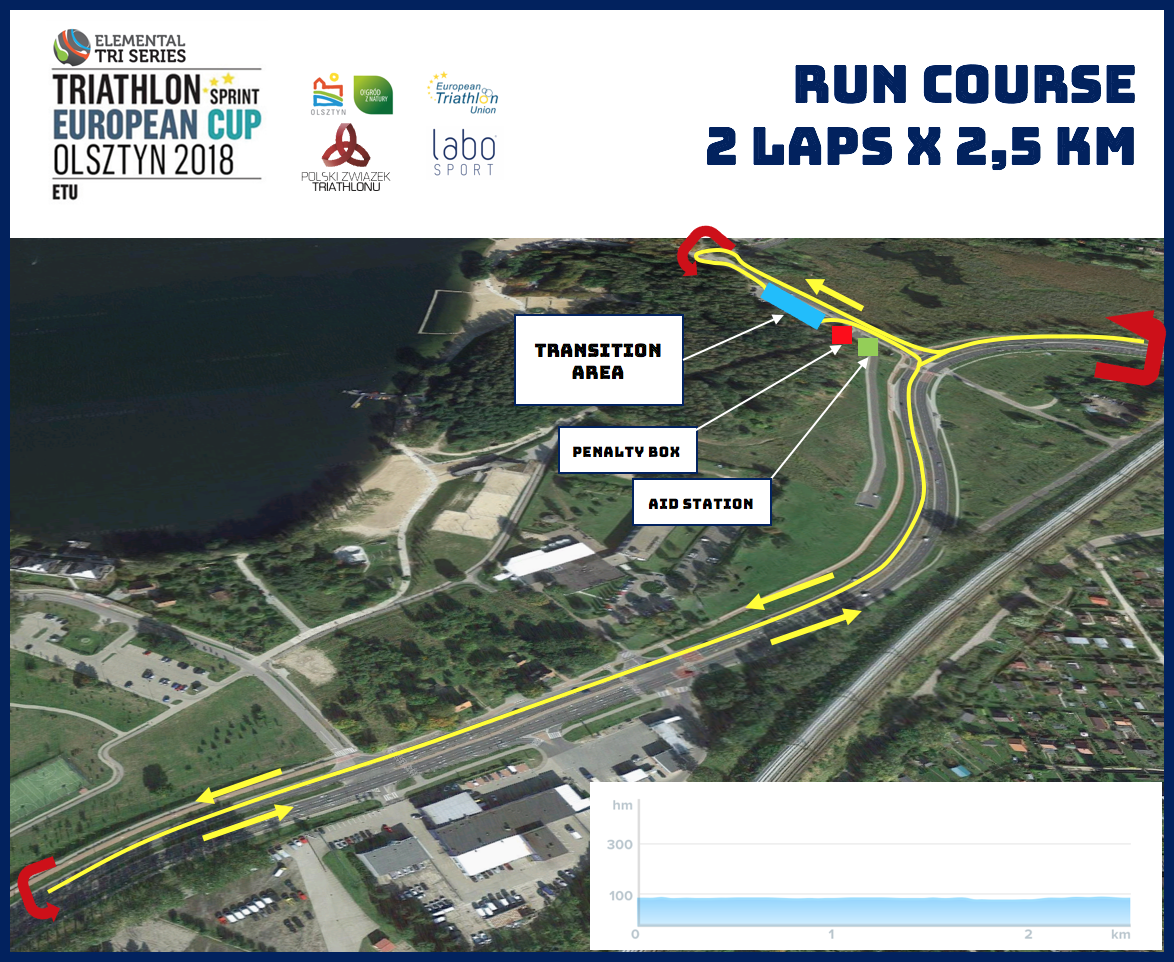 The final 5k run is two laps and with the long, straight views, it will give athletes the chance to check out the strengths and weaknesses of those they are racing against.
The Elite Women's start list is an impressive show of form and strength with 54 athletes listed to start. 21 nations will go for the points, prize-money and medals and we welcome athletes from Mexico and from New Zealand. Kiri Atkin NZL got a taste for European racing when she joined us in Rotterdam and in Holten back in 2016. A disappointing DNF in Nyon at the 2016 FISU World University Triathlon Championships, was followed in July last year with a career best silver at the 2017 Sokcho ASTC Triathlon Asian Cup. Karla Ruis Gaona MEX makes the long journey from home. With a silver medal as a junior at the 2013 Toluca PATCO Duathlon Pan American Championships, this will be her first race in Europe.
Heading the rankings though and making an impressive return to racing after becoming a mum last June, is Ukraine's Yuliya Yelistratova.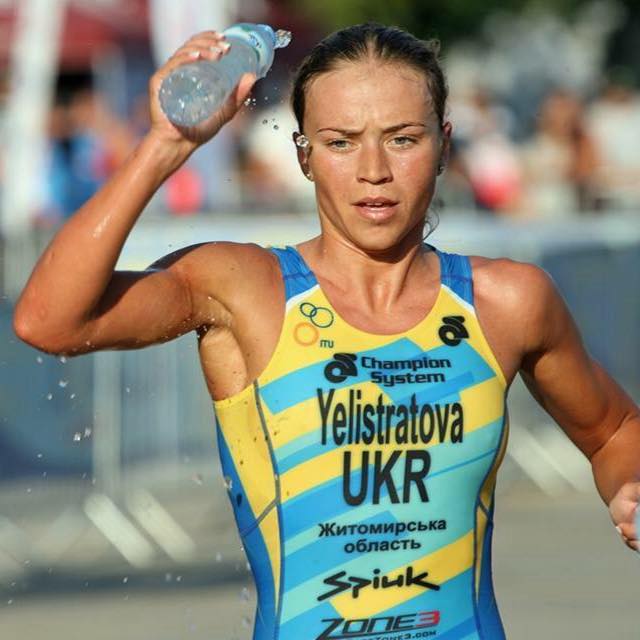 With a massive 151 starts on the international circuit, Yelistratova is one of the most experienced athletes on the circuit. Her return to racing has been impressive with golds in Aqaba and Sharm El Sheikh, she raced well in the Chengdu World Cup to finish 8th in the pulse-busting super-sprint. She will face stiff competition from Russia's Ekaterina Matiukh who was only just beaten by Yelistratova in a sprint to the line in Norway at the 2016 Tønsberg ETU Sprint Triathlon European Cup. Matiukh suffered in the biting cold of Astana last weekend and will be hoping to perform well here in Olsztyn.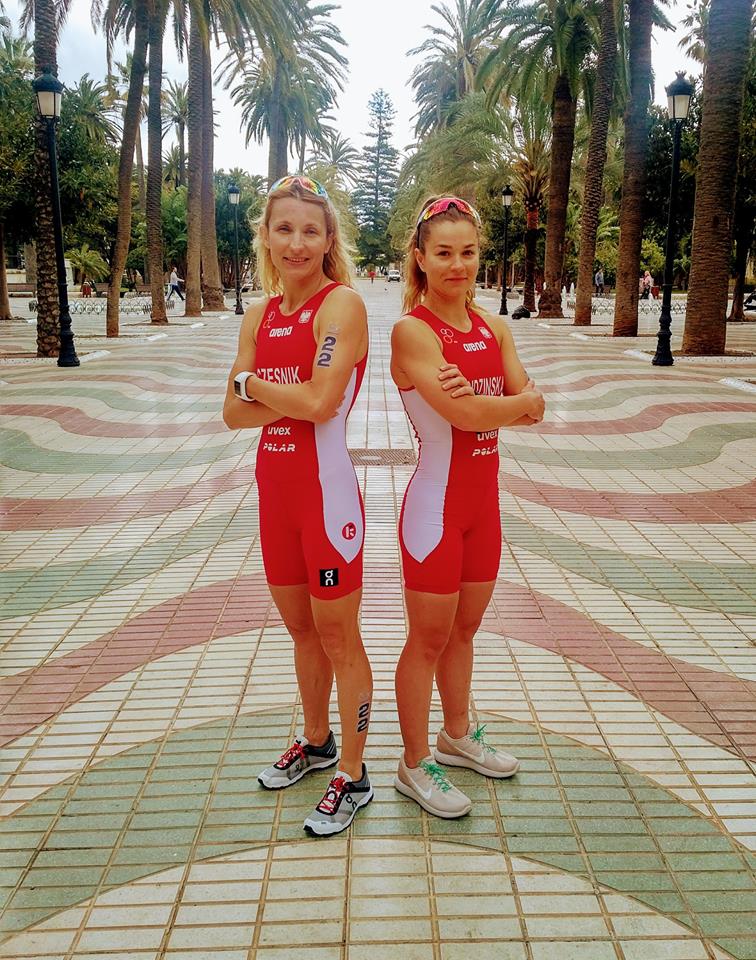 Poland will be cheering on Maria Cześnik. This remarkable athlete, born in 1977, placed 4th in Melilla recently with her 33:47 10k just slipping to allow younger athletes to take the podium. After a middle-distance race on 14th May that was ruined by cold weather, she will certainly be hoping for a bit of warmth this weekend.
Watch out for Nina Eim GER. A gold in Hammamet in the first weekend of racing in May will have given her confidence as she moves up from racing with the Juniors to the Elite ranks.
Results this weekend are likely to have an impact upon the ETU Rankings , so check out this link a couple of days after the race to see who has moved up and who has moved down. This year the U23 athletes will also get a chance to race for serious end of season money and with Hungary's Noémi Sárszegi, wearing # 4 not only does she stand a good chance of a podium finish but also of moving up the U23 ranks.
The women's race starts at 14:30 (CEST).
The Elite Men will get their chance to show off their skills later in the afternon.
Their race starts at 16:00.
A 74-athlete start is going to be mightily impressive and with 27 nations and one athlete wearing ITU colours, it will be one of the most international starts of the year. We welcome, from Australia, Callum McClusky. He comes to this race as a U23 Champion after his victory in the 2018 St. Kilda OTU Triathlon Oceania Cup and Triathlon Oceania Championships. No stranger to the ETU circuit, he took gold in Zagreb and Holten last year after a gravel-munching crash in Bled and then enjoyed top ten finishes in Tabor and Tiszaújváros. Oscar Coggins HKG is a regular visitor to the ETU circuit too and comes to this race as a Junior Champion after his very victory in the 2018 Hong Kong ASTC Triathlon Junior Asian Championships. From Mexico we welcome José Luis Córdova Pérez, who won bronze as a junior in the World Duathlon Championships back in Edinburgh. We also welcome Alastair Rogers who will race under the ITU banner as part of his move from GBR to IRL.
Heading the rankings and first out onto the pontoon will be Switzerland's Sylvain Fridelance.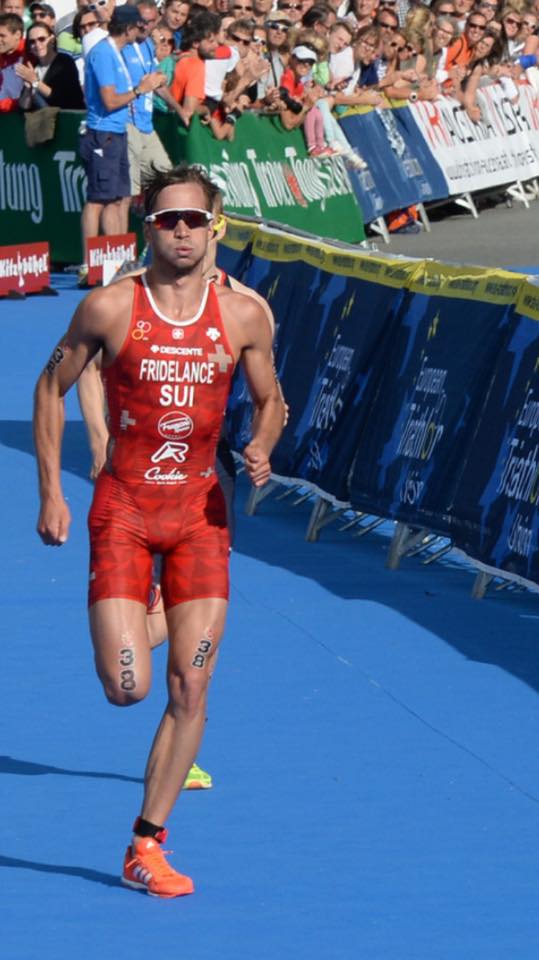 Runner up in Velence last year in the ETU U23 Championships, his move into World Cup and WTS has been steady but he will have real fight on his hands with Russia's Vladimir Turbaevskiy. He finished the 2017 season not only as a dad (he is married to Yelistratova) but also with a gold in Agadir and a bronze in Kitzbühel as part of the mixed relay. Germany's Jonathan Zipf will force the pace too but I would be looking at Poland's Michał Oliwa to lead out of the water and, with the work he has been doing recently, expect to see him perform well on the bike too.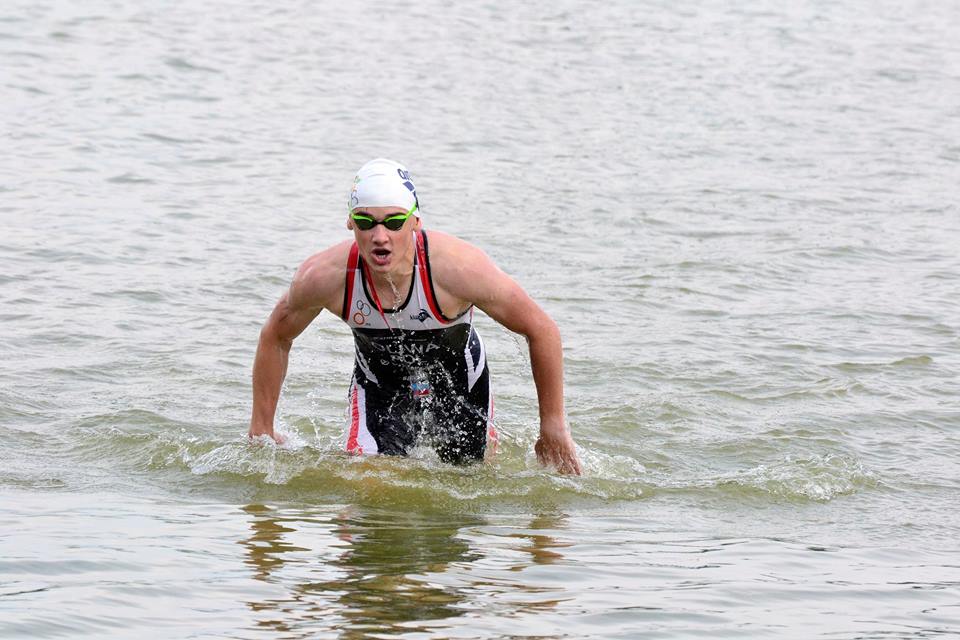 The ETU Rankings can be found here for the Elite and here for the U23.
You can follow both races with the event live timing and watch it happen with the live TV.

Related Event: 2018 Olsztyn ETU Sprint Triathlon European Cup
Latest
Videos
---
Latest
Event Galleries