NEWS
Loutraki: looking forwards with our youth athletes building the future.
By Paul Groves
|
29 Aug, 2018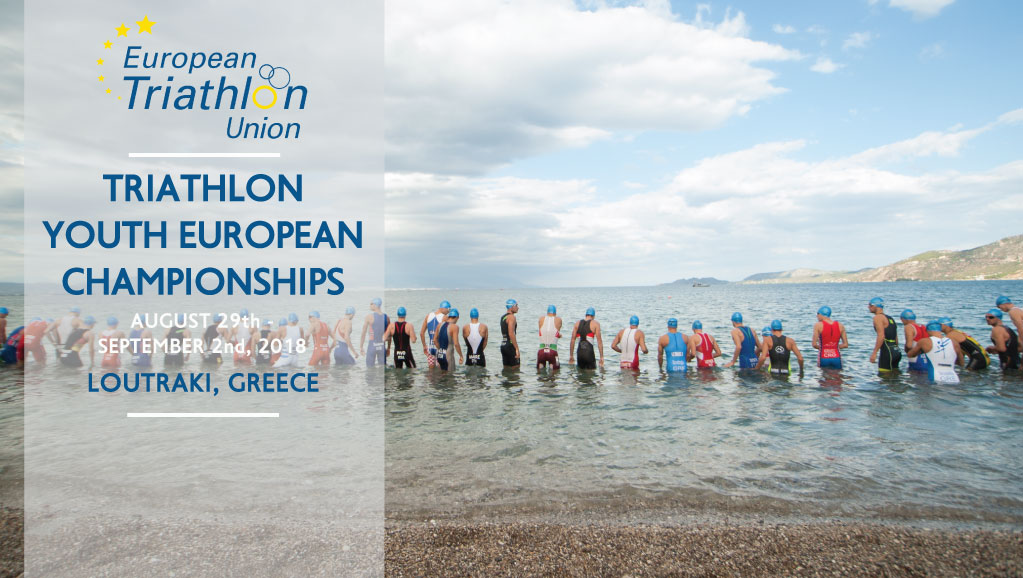 Throughout the year, ETU hosts a series of Development camps. The aim is to offer coaches and athletes and indeed Federations the opportunity to bring their skills and abilities up a level, with the support of trained coaches. The camps provide educational packages for coaches as well as for athletes.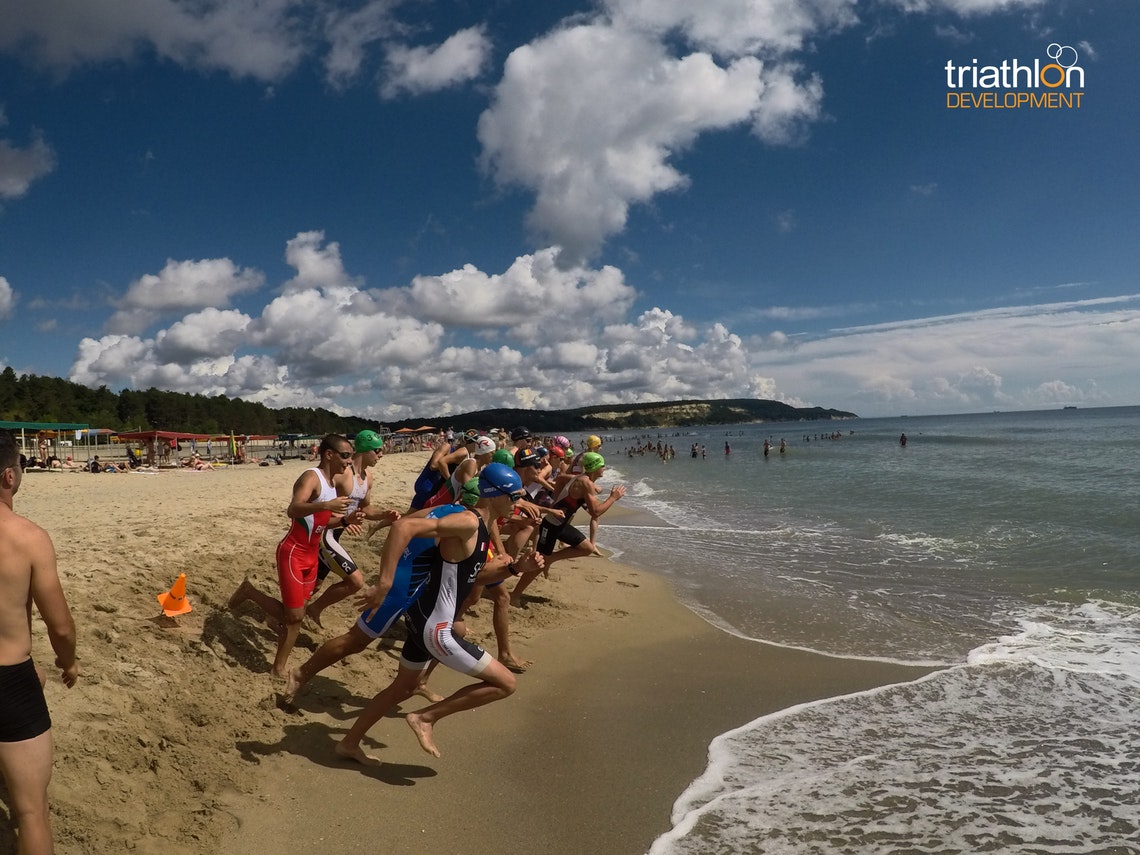 The last camp was held in Kamchia Varna, Bulgaria, where a squad of 30 athletes and coaches from emerging and developing ETU national federations were selected to participate under the guidance of an outstanding staff made up of top level international triathlon coaches.
Invited countries:
Bulgaria
Croatia
Latvia
Lithuania
Malta
Romania
Serbia
Slovenia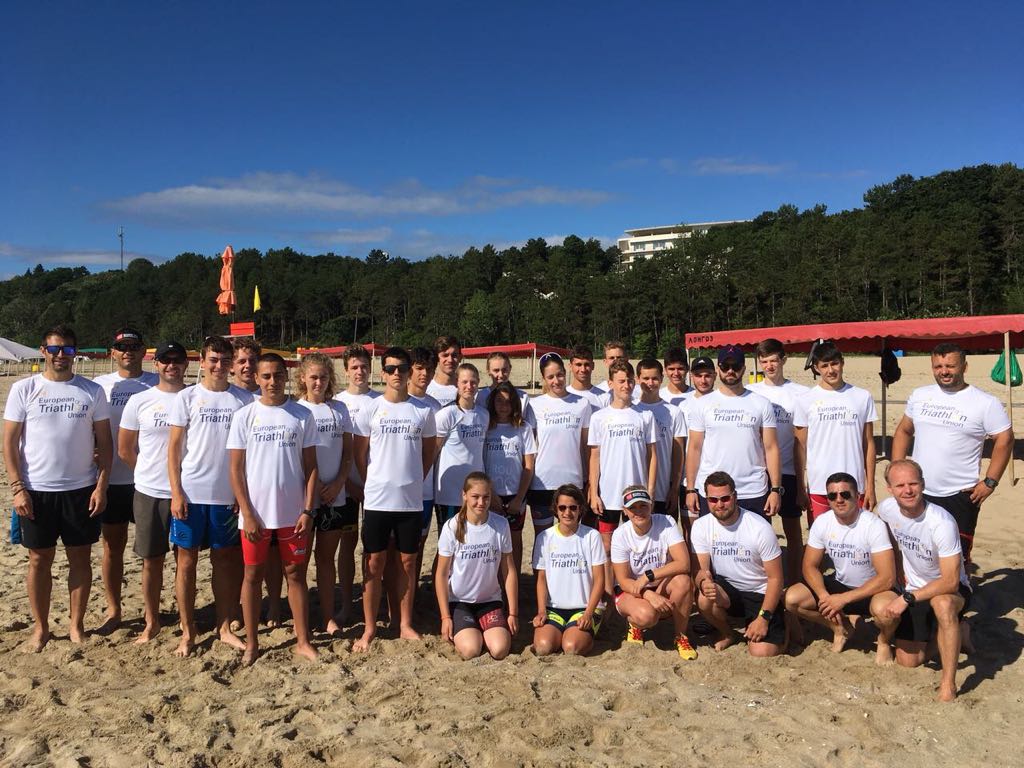 The athletes had to be born between 1999 and 2003 and were selected based upon their Continental Championship, Regional championship or National Championship results.
As we reach the end of the 3rd ETU Development Camp, held this time in Loutraki, we look towards the 2018 Loutraki ETU Triathlon Youth European Championships Festival but let's have a quick look back to the early summer in Bulgaria.
In Varna a total of 22 athletes and 7 coaches from Bulgaria. Latvia, Lithuania, Serbia, Slovenia, Croatia and Romania.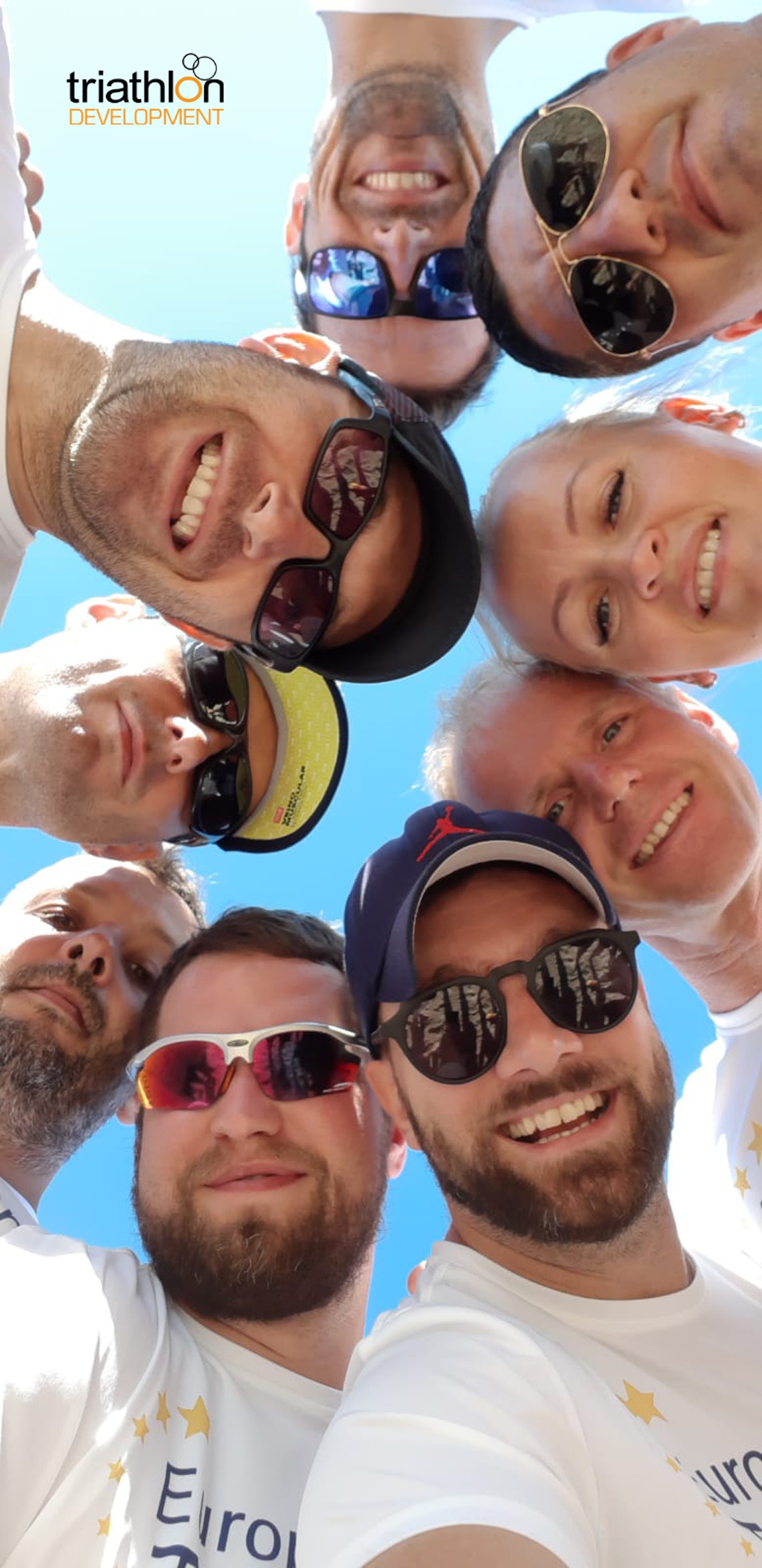 Head Coaches Vicent Beltran from Spain and the assistant coach Igor Siminaitis from Latvia report that it was a huge success. The camp, held over 5 days, was aimed to assess and develop athletes' level of fitness and skills. This format allowed them to continuously receive feedback from all the coaches through the use of new technologies, such as video analysis. A series of seminar were hosted at the end of the day were topics as ethics and doping, swimming for triathlon, nutrition, and LTAD were covered.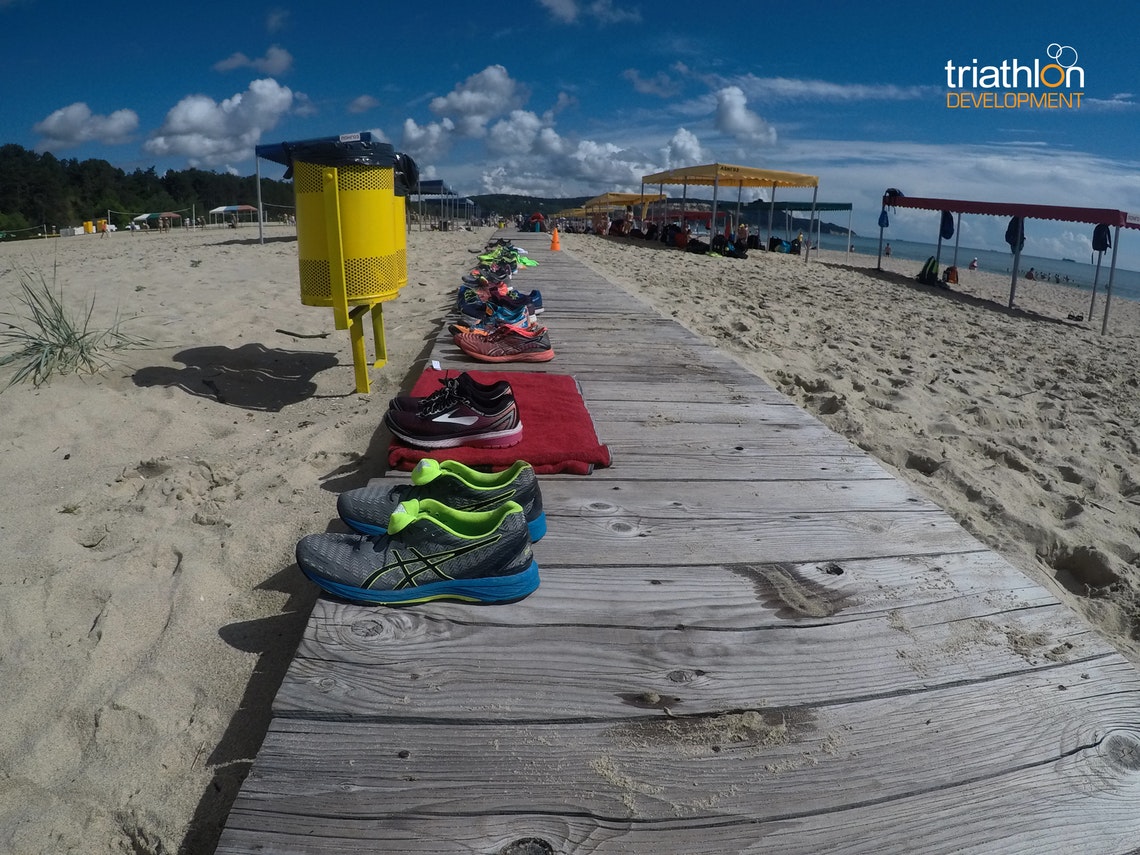 "The engagement per part of the athletes and the involvement of the coaches was something I would like to highlight. We can see a new generation of people coming with lot of energy and willing to take the sport up to the next level in their country" , said Vicent Beltran.
After Varna, came the 3rd ETU Development Camp and this was hosted in Loutraki in an ideal build-up to the ETU Youth Festival. We can hear now from the Head Coach at the camp, all the way from Australia, Mick Delamotte.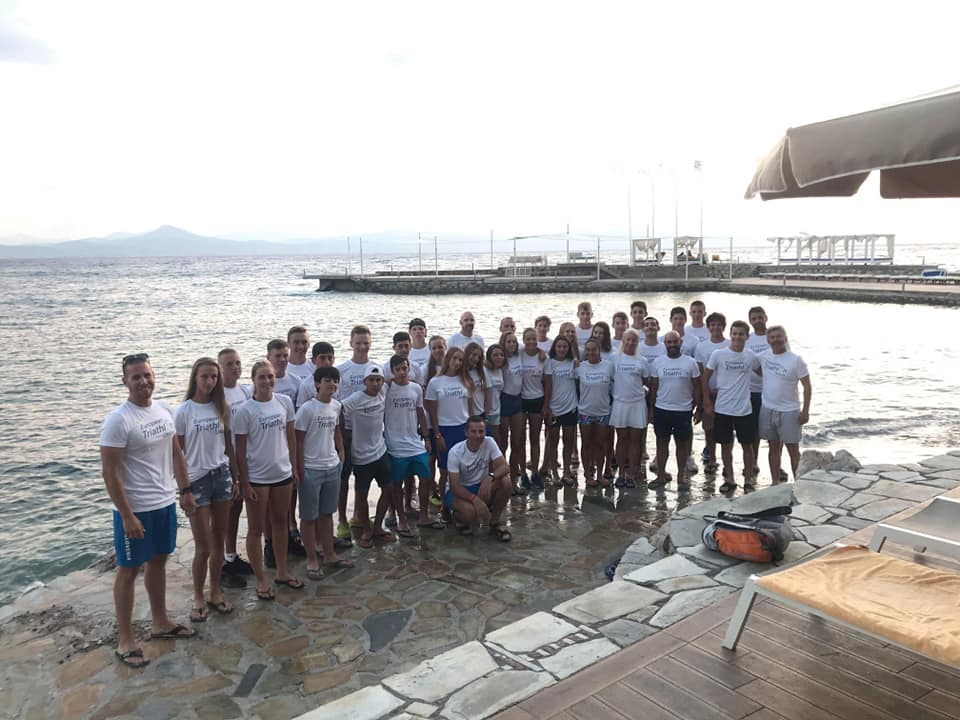 "With 30 athletes and 9 Coaches from 10 Developing Federations around Europe we descended on the Coastal Resort town of Loutraki for a Development camp pre the ETU Youth Championships.
The Camp, run over 6 days, conducted daily training and theory sessions with an emphasis on skill development through an attitude of training with purpose in each set. Coaches were exposed to a variety of challenges and concepts in which to work with athletes on and they did a tremendous job at that. Athletes were often split into Teams which they named themselves as Team Gomez, Mola, Brownlee, Jeffcoat and Duffy respectfully. Team Gomez coming out on top!
I was extremely impressed by the attitude, focus and conduct of these young athletes. Some of them have been in the sport for 3 months, not yet had exposure to daily group training environments, this weekend's racing is the first exposure to international competition for most. These kids were never late for a training session, not one of them, ever. They were open minded with new concepts and ideas, they were able to progress in their skills, have fun and learn from each other and coaching staff. They were respectful, polite, and a credit to their families, coaches and national federations. I am really excited to watch them race this coming weekend and take valuable lessons from this experience, but also excited to watching their journey in the future.
The coaching staff were amazing, we all had fun together, challenged each other's thinking, observed each other's coaching styles, developed technically and importantly prioritised the athletes development and experience. These coaches worked hard, they are hungry, and certainly have the ability to progress their athletes through their development. Whilst Language and culture can often differentiate us, the common passion for coaching and the sport together a collective that worked well.
These camps are an amazing opportunity for all & provide life-long friendships and often become the motivation and catalyst for future commitment by athletes to dream big and work hard to make those dreams come true, there are many in this group that are more than capable."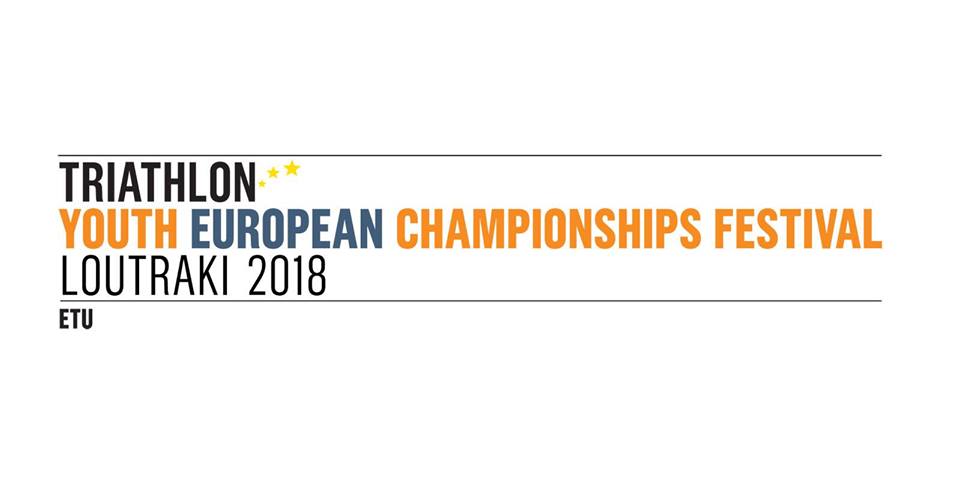 With the Loutraki camp now over, the focus turns to the next few days. Click here for the Athletes' Guide.
The Hellenic Triathlon Federation, European Triathlon Union and the Municipality of Loutraki – Perahora – Agioi Theodoroi are delighted to be organizing this year's ETU EUROPEAN YOUTH TRIATHLON CHAMPIONSHIP & FESTIVAL in Loutraki. Click the link to see the video.
The racing action will be rich for all (4) days of the event. In particular, the Semi-finals of Youth Men and Women will take place at the 30th of August. The first athletes will participate at the Final A at Saturday, while the first of the field will participate at Final B that will also take place at Saturday.
With coaches from 30 nations attending and bringing their own skills and experiences, the youth athletes will have a great cahcne to race against each other.

The Youth Women will see representatives from 29 national federations.
The Youth Men will see representatives from 32 national federations.
In addition, an open-for-all Aquathlon race will be held at Friday. Besides the finals, the Greek National Triathlon Championship of Elite Men/ Women and Junior Men/Women and the race "Triathlon1" for the Age Groupers will also take place at Saturday.
For the last day of the festival, Sunday, races include the Greek National Mixed Relays Championship and the European Youth Mixed Relay Championship.
This event is organized for the first time in Greece, giving the chance to young athletes, between 15 and 17 year old (born between 2001 and 2003), to take part in a high competition and high quality race, with the attention to safety and fairness that goes with the cooperation between the host federation and the team of ETU Technical Officials.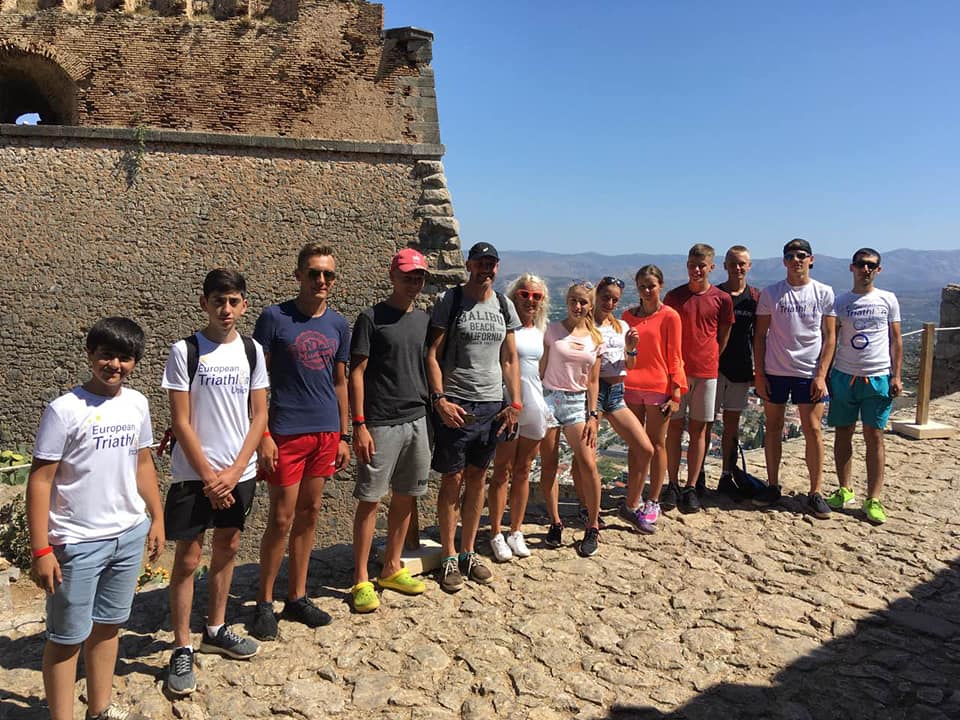 It will not be only triathlon that is the focus this week. These Youth Festivals are a great chance to share and highlight the cultural heritage and beauties of Greece. Along with their races, the participants Athletes and their escorts will have the chance to take part in organized excursions that are scheduled at archaeological monuments of Athens and the surrounding areas of Loutraki, like Nemea, Isthmia, Heraion, and other places of the rich history and civilization of Greece.
The athletes are already testing out their new skills. Click here for the beach start.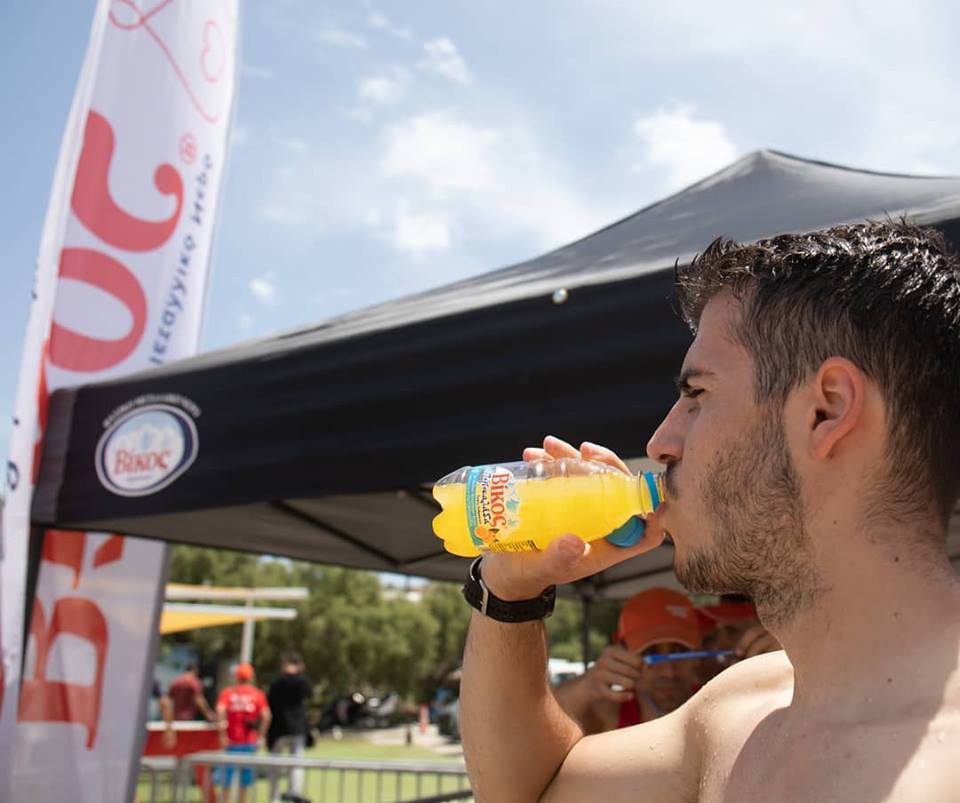 They are keeping hydrated too, thanks to the sponsors.

With Icarus Sports there to capture the best moments for TV, these young athletes, our future champions, will be guaranteed a great week of activities.
Related Event: 2018 Loutraki ETU Triathlon Youth European Championships Festival
Latest
Videos
---
Latest
Event Galleries